Money shouldn't be the yardstick for measuring success, but most rappers would disagree and rightly so because we live in a world, where every decision we make is influenced largely by the size of the pocket. Also, the rap industry is dominated by black Americans, most of who grew up in abject poverty, and as such, were driven into the rap game not just because of their love for music but because it is the only hope they had of ever getting out of the project. That being said, it is imperative to note that money is and has become an integral part of the rap culture. Hence, the reason why we have this list of highest-paid rappers in the world.
However, while anyone can become a hotshot in the rap game, it takes more than just talent and the ability to rap to rake in millions of Benjamin's yearly. The fact that one rapper has more platinum records than another is no guarantee that he would be richer than his less recognized counterpart. Simply put, it takes more than just music sales to be considered as one of the highest-earning rappers in the game, and as such, more rappers are embracing the method of diversification, owning multi-business empires to bolster earnings from their primary occupation. Nevertheless, some of them on this list have album sales and their music empire to thank for the bulk of their earnings.
Beginning from the bottom, here are the Top 20 World's Highest-Paid Rappers as originally compiled by Forbes. Note that the list is compiled based on their earnings.
20. Pitbull
Earnings: $18 million
Pitbull earned the highest paycheck of his career thanks to the live shows he played and his plethora of endorsements, which include Voli Vodka, Playboy, and Norwegian Cruise Lines. He follows behind Snoop as the rapper with the second-highest number of endorsements. His earnings in 2019 stand at $18 million.
19. Wiz Khalifa
Earnings: $18.5 million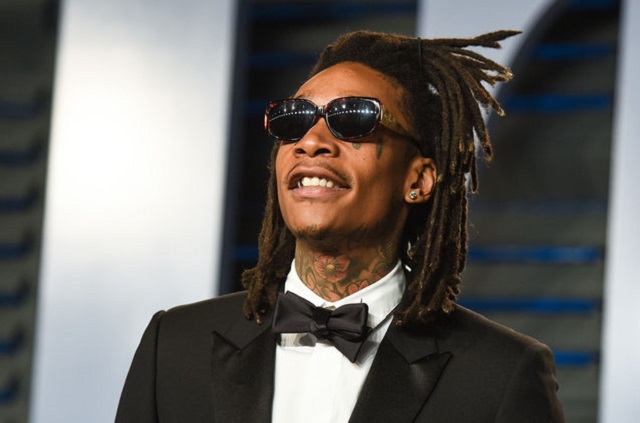 Khalifa is the only marijuana enthusiast on our list of highest-paid rappers with his strain called Khalifa Kush. His sixth studio album "Khalifa" became his 4th consecutive top-10 album on the Billboard 200 debuting at #6. He sold about 45,000 in its first week of release. A great part of his earnings came from playing about 70 shows, which grossed 6 figures each. His $18.5 million total earnings in 2019 have made him one of the highest-paid hip hop stars in the world.
18. NAS
Earnings: $19 million
Having released 12 studio albums (8 which were certified platinum), it's no surprise as to why NAS is an important voice in hip hop. With a very impressive musical catalog, NAS is also an astute businessman and record owner. Despite being very quiet in 2019, he still managed to earn an estimated sum of $19 million thanks to his wide array of investments in tech companies like Dropbox, Robinhood, and Lyft, as well as his fashion line, HSTRY.
17. Future
Earnings: $19.5 million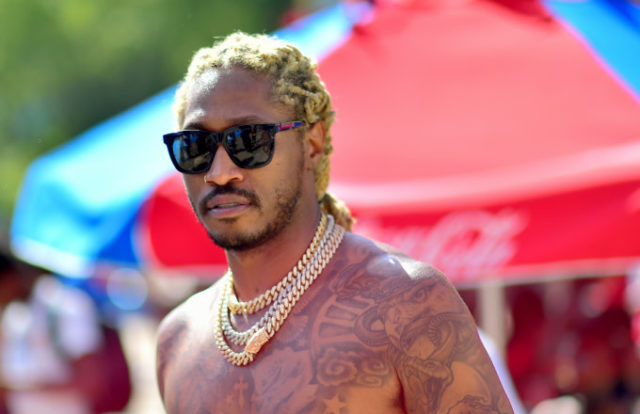 Rapper Future is a popular hip hop star, known worldwide for his penchant for releasing hit tracks back to back. He is credited to being one of the pioneers of trap music. He often raps about diverse subjects, comprising of money, struggle, a pretty woman, and his use of drugs and cannabis. His major source of income is through music sales and performing in shows. He made a total of $19.5 million in 2019, which cements his place among the world's highest-paid rappers.
16. Birdman
Earnings: $20 million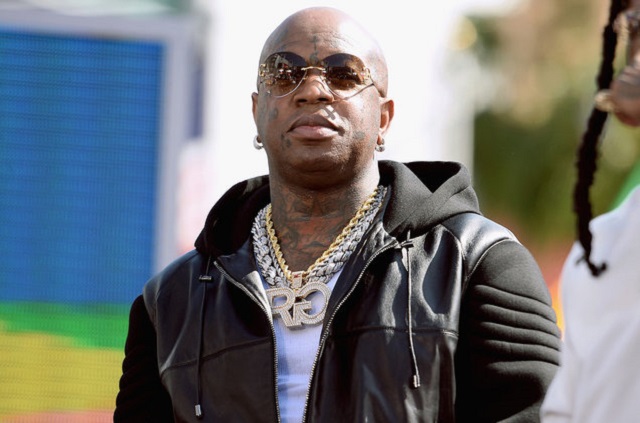 When you're the boss of a record label that has Nicki Minaj, Drake, and Lil Wayne all on its roster, you don't necessarily need to sell your units to make big bucks when profit from your $300 million-empire has got you covered. In case you were wondering which label we are referring to, it is the Cash Money Record label. That being said, Birdman's income of $20 million this year is said to have stemmed from his label, as well as his other strings of businesses.
Check Out: Top 10 White Rappers In The World Right Now
15. Meek Mill
Earnings: $21 million
Things seem to be falling in the right places for Robert Rihmeek Williams, but it has not always been so for the Philadelphia born rapper. To those who don't know the story: Meek Mill hails from a low-income family and was raised single-handedly by his mother. He had sold drugs and has been arrested for possession of illegal firearms, but that didn't stop him from going on to fulfill his dreams of becoming a successful rapper.
Today, he paints a vivid imagination of his past life through his rhymes and lyrics. Ever since signing to Roc Nation, Meek Mill has become more passion-driven and has since ventured into business. He is a co-owner of lids, a sports retailer company worth millions of dollars. He also boasts as one of the world's highest-paid rappers, with annual earnings of $21 million in 2019.
14. Swiss Beatz
Earnings: $23 million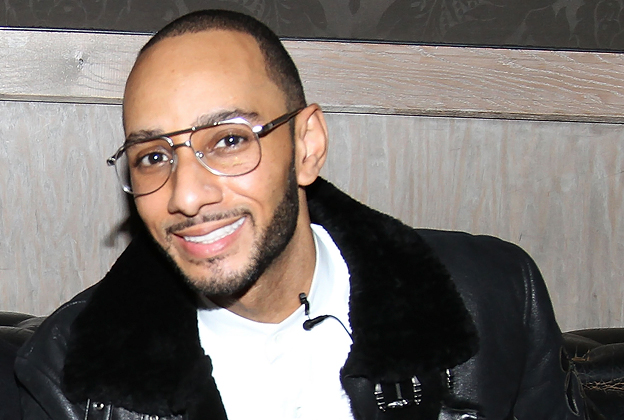 Swiss Beatz is a very popular rapper and producer in the music world, credited to have worked with a long list of hip hop and RnB artists such as Alicia Keyes, Jay Z, DMX, T.I and Mashonda to name a few. The Grammy-winning producer added a new role to his repertoire when Mike Dolan or Mike Barcadi, as he prefers to call him, the CEO of Barcadi hired him to serve as the company's global creative director. His new role requires that he oversees about 200 of the company's brands, including the flagship Barcadi rum, Dewar's Scotch, and Grey Goose Vodka. The new deal entitles him to a share in Barcadi's profit, a private company that rakes in an average of $5 billion in annual revenue. Way to go Beatz.
13. Cardi B
Earnings: $28 million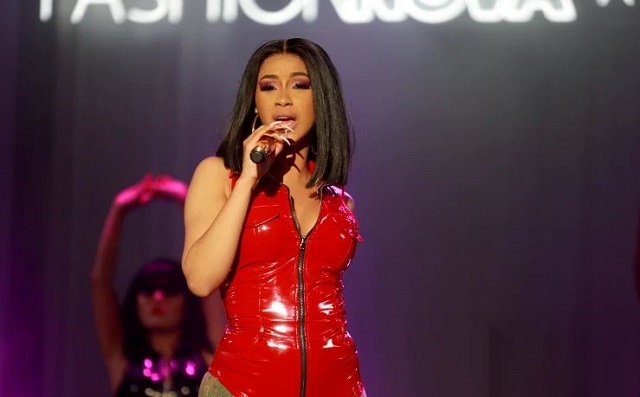 Those who don't know much about Cardi, this is the simplest narrative you will get; she was born into a low-income family, and as such, started stripping at the age of 19 to carter for herself and pay her tuition fees. She eventually became an internet personality with her going viral due to her funny clips. Today, she is the highest certified female rapper of all time by the RIAA and the only female to win a Grammy award for Best Rap Album. Cardi B is not just a rapper but an inspiration to millions of people out there that you can fulfill your dreams so far you are diligent, hardworking, and passionate about it. A very pretty lady, Cardi B is linked to several top fashion brands, which is a major contributing factor to her income.
12. Nicki Minaj
Earnings: $29 million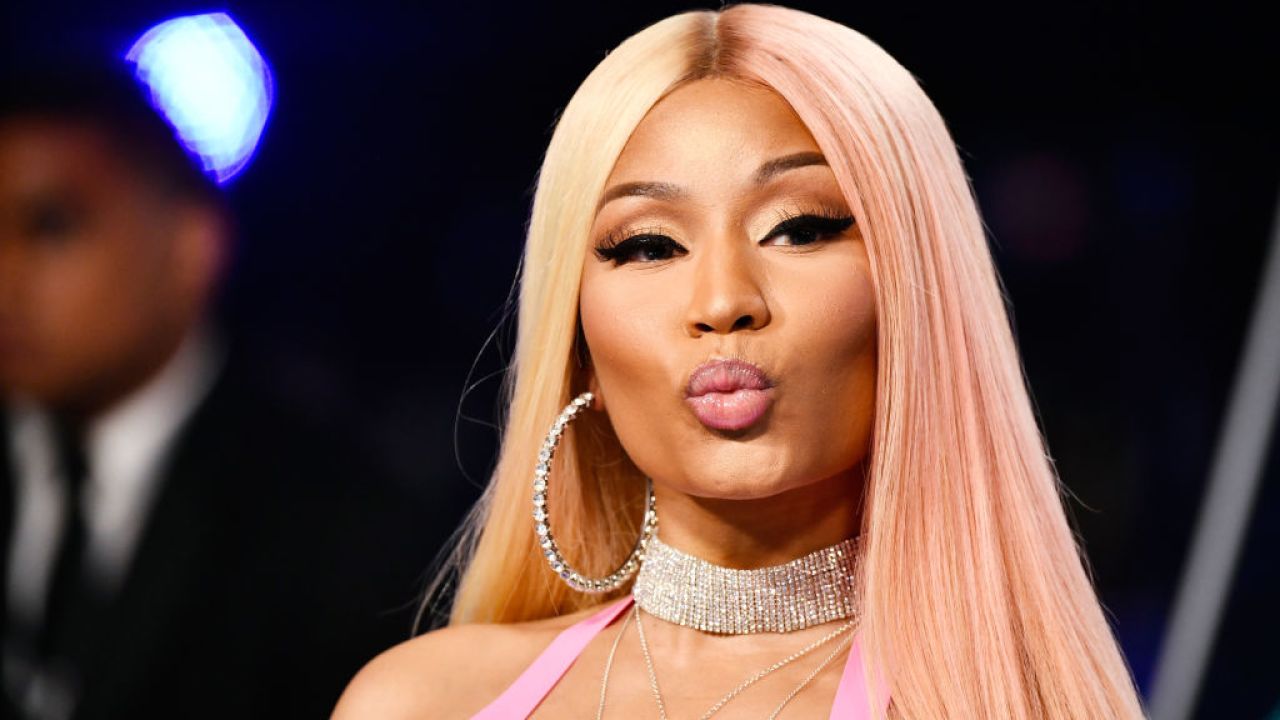 Nicki Minaj is a woman who does it all. The 37-year-old has made a successful career for herself as a singer, rapper, model, and actress. She banked this year mostly from her partnership with luxury clothing brand Fendi to create a mind-blowing collection of gorgeous outfits. A part-owner of Myx Fusions, Nicki earns annually from the Moscato beverage maker. She endorses K-Mart and MAC. All of her exploits in 2019 fetched her a whopping $29 million, making her one of the highest-earning female hip hop stars out there.
11. J. Cole
Earnings: $31 million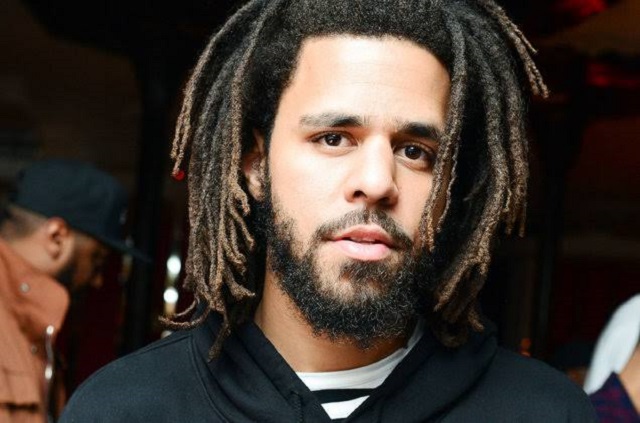 He may not be a regular on the tabloids, but Cole ranks equally in terms of album sales with the likes of Kanye. Although he was born in Germany, Cole grew up in North Carolina. He graced the limelight in 2007 with the release of his debut mixtape, The Come Up. Since then, he hasn't slowed down to date. In addition to album sales, the Tidal co-owner banks substantially from playing extensive live shows. With total earnings of $31 million, the rapper has no doubt joined the long list of world's highest-paid hip hop stars.
10. Childish Gambino
Earnings: $35 million
Childish Gambino may not be the loudest of rappers, as a matter of fact, he barely uses social media, but that doesn't mean he isn't a huge commercial success like the rest of his colleagues on this list. Other than music, Childish Gambino is also an award-winning actor, who pockets a large chunk of money from starring in hit movies. His last outing in a movie was in the 2019 photorealistic computer-animated remake of Disney's traditionally animated 1994 film The Lion King, which grossed $1.657 billion in the box office.
9. Migos
Earnings: $36 million
Hip hop super trio Migos, which comprises Quavo, Offset, and Takeoff is arguably the most active rap group in the USA. Known for their trap style of rap, Migos are loved for their ability at rendering electric performances whenever the need arises (those who have been to a Migos concert can attest). The group charges about 250-350k per show, and with their outstanding performances in 2019, Migos pocketed a whopping $36 million.
Read Also: The 25 Richest Rappers And Their Net Worth
8. Kendrick Lamar
Earnings: $38.5 million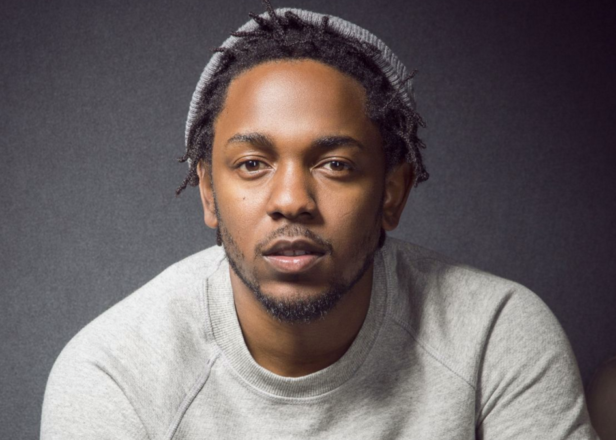 The multiple Grammy winner and lyrical professor is not just a very good rapper but also a very strong-willed businessman. Besides playing shows and record sales, Kendrick Lamar has other sources of income, such as his partnership deal with Reebok and Nike. He also earned a large chunk of his $38.5 million through his artist-friendly service company pgLang.
7. DJ Khaled
Earnings: $40 million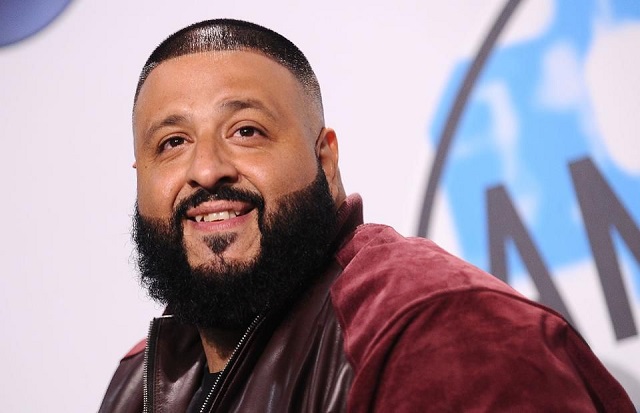 After making his debut on the highest-paid list in 2014 with $7 million, DJ Khaled missed the 2015 list. Now, he has returned with a bang, which is a result of his platinum albums and Snap-chat fame, which attracted new endorsement partners, including Apple, T-Mobile, and Zappos. Others include Diddy's Ciroc and Jay-Z's D'Usse. All these have helped the rapper accrue a total of $40 million, taking his place as one of the world's highest-paid rappers.
6. Eminem
Earnings: $50 million
With eleven studio albums to his name, a long list of awards, and hit records, Eminem will go down in time as one of the greatest rappers to ever walk the face of the earth. Having faced several difficulties from childhood, Eminem was able to keep his head up in the game, and for that, he ended up becoming a major force in the supposedly black-dominated rap industry. The veteran rapper earned $50 million from his songs, royalties, and playing shows.
5. Travis Scott
Earnings: $58 million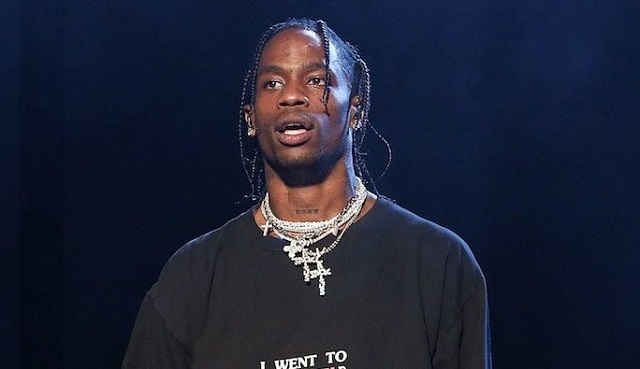 If there were any doubt as to how good rapper Travis Scott is, it was squashed on August 3, 2018, when he released his third studio album Astroworld, which debuted at no. 1 on the US Billboard Top 200 and would later go on to be certified triple platinum by the RIAA. The album was also nominated for Best Rap Album at the 2019 Grammy's, thus sending a strong message to doubters that Travis is here to stay. His Astroworld – Wish you were here tour, was reported to have grossed a whopping $65 million.
4. Diddy
Earnings: $70 million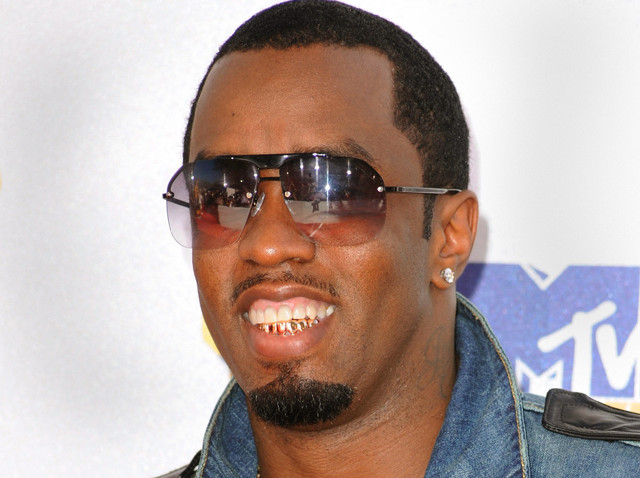 Although Diddy might be the most inconsistent person on this list when it comes to putting out new music, that doesn't stop him from making the list of world's highest-paid rappers year in year out, which is a testament of just how good a businessman he is. Having started his business career at the age of 12 delivering newspapers, Diddy can today boast of not just having a net worth of $855 million, but for being the man to bring rappers like The Notorious B.I.G, French Montana, and Mase to stardom. With no new releases, Diddy banks substantially from his plethora of business ventures, chief of them being a deal with Ciroc Vodka, others include Aquahydrate water brand, DeLeon tequila, and Revolt TV.
3. Drake
Earnings: $75 million
Occupying no 3 on our list of world's highest-paid rappers is Drake. Drizzy, as he is fondly called, is an embodiment of talent; he is well skilled in the art of singing, rapping, acting, writing, and of course, making cheddar. A serial record-breaker, Drake's fourth studio album Views was released to much anticipation, breaking records set by legends like Whitney Houston and Michael Jackson in the process. The album topped the Billboard 200 for 13 non-consecutive weeks and earned more than 1 million album-equivalent units. It also produced his first Billboard Hot 100 topping single "One Dance".
Views have already received triple platinum certification from the RIAA, making Drake the rapper with the highest number of record sales on the list. He has since gone to release another album titled Scorpion, and most recently, a mixtape titled Dark Lane Demo Tapes. Like his counterparts, Drake banked extra bucks playing in live shows. His endorsement partners include Sprite, Nike, and Apple.
2. Jay Z
Earnings: $81 million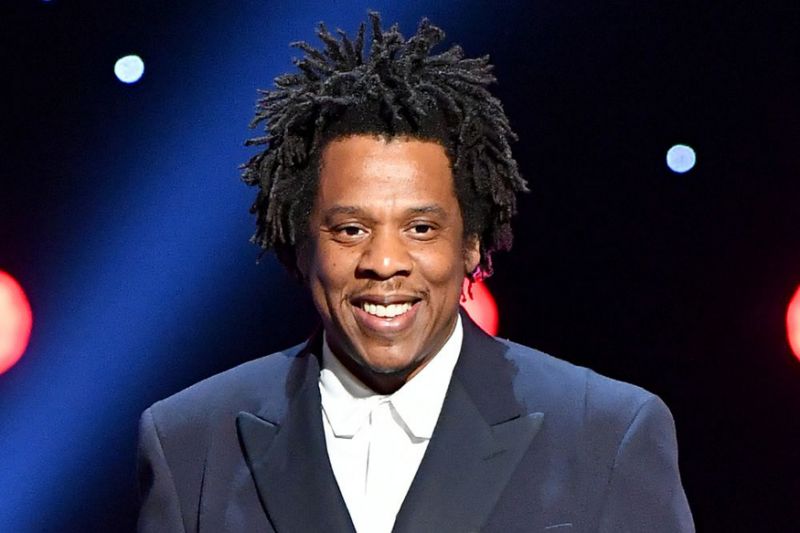 It was a quiet year for him music-wise, but handling the mic isn't the only thing Beyonce's hubby is known for. The business mogul earned millions from his D'Usse Cognac, Armand de Brignac champagne, and his Roc Nation entertainment, which manages high profile artists like Rihanna, Shakira, Willow, Meek Mill, Tiwa Savage, and J. Cole to name a few. He also raked in millions from music streaming platform Tidal, in which he holds a majority stake in.
1. Kanye West
Earnings: $150 million
Yes, you read correctly, as it stands Kanye West is the world's highest-paid rapper with his earnings estimated at $150 million in 2019. One might wonder how possible this is since he quit making secular music and made a personal conviction to only produce music that aligns with his religious beliefs, thus costing him a lot of fans in the process. That being said, it might interest you to know that the majority of Kanye's fortune isn't music-related. However, it is a result of the success of his footwear and apparel brand Yeezy, which made over $1.5 billion worth of sales in 2019.