Even though black people have dominated rap music, white artistes are increasingly asserting their worth thereof. In fact, some white rappers have become heavyweights in the world of hip hop, stunning the world and proving that no particular genre of music is exclusive to any race. Their participation in rap music helped in popularizing hip hop among white communities. So, who are the best white rappers in the world at the moment? Allow us to show you.
Top 10 White Rappers In The World
1. Eminem
Eminem is, without doubt, the most influential white rapper in the world. In fact, this man has been so influential that he is usually considered one of the greatest rappers of all time and not just one of the 'best white rappers'. His lyrics and style have mesmerized millions around the world and he has established himself as a true 'rap god'.
The rapper was born on the 17th of October 1972, in St. Joseph, a city in Missouri, USA to a father called Marshall Bruce Mathers Jr. and a mother identified as Deborah R. Nelson-Mathers. His real name is Marshall Bruce Mathers III; he only adopted Eminem as his stage name. Eminem had a rough childhood because his parents separated when he was still young. As a boy, he suffered bullying in school and did not live in one place for too long, shuttling between Michigan and Missouri. He was a loner who was often laughed at by other kids. But he found strength in himself and was determined to make something meaningful out of life.
Eminem loved storytelling as a kid and wanted to pursue a career as a comic book artist, however, we eventually fell in love with rap. When he was 14 years old, he began to take part in freestyle rap battles and even open-mic contests, wowing audiences with his skills. He then released his first single, Reckless, featuring Ice T, a popular rapper. He went on to join different groups including New Jacks, Soul Intent, The Dirty Dozen (D12) and FBT Productions.
When he eventually released his debut album called Infinite in 1996, he suffered a major failure as the album failed to sell. However, he pulled himself together and contested at the Rap Olympics in Los Angeles, coming second. He was consequently offered a chance to work with Dr. Dre and his story changed.
The rapper has now released a total of 10 studio albums, skyrocketing to global fame. He has raked in a lot of money and is super-popular among hip-hop fans. According to Forbes, Eminem is the only artist to have seven albums reach 1 billion streams on Spotify.
2. Machine Gun Kelly
Machine Gun Kelly is one of the most exciting rap stars around. The hip hop artist whose real name is Richard Coleson Baker is renowned for his fast rapping skills. He is also widely regarded to be one of the highly successful white rappers in the game.
Born to missionary parents on April 22, 1990, Machine Gun Kelly moved around the world with his family before eventually settling in Denver. He faced a lot of bullying while growing up and resorted to listening to hip hop music to help him cope during his dark hours. He eventually developed an interest in making rap music.
When he was still a teenager in 2006, Machine Gun Kelly released a mix-tape to a low reception. He went on to release four more mix-tapes before eventually landing a recording contract with Bad Boy and Interscope Records in 2011.
In October 2012, he released his major-label debut album called Lace Up to critical acclaim. The album debuted at number four on the US Billboard 200 chart and endeared him to a lot of fans. He has since released other albums and is now a popular face in the rap industry.
3. Macklemore
Macklemore is another white rapper who is respected for his craft and immense talent. The musician whose real name is Benjamin Hammond Haggerty has built a very large fan-base over the years, attracting people with what many have termed his 'spontaneity'.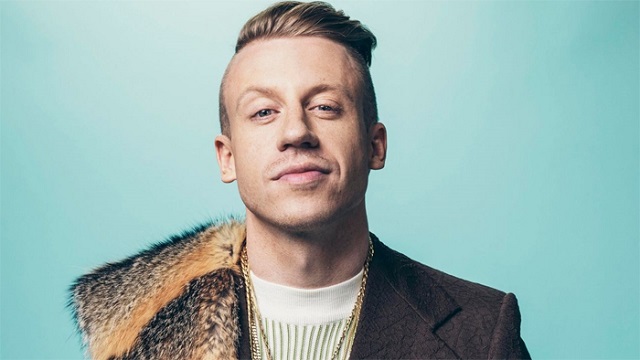 The artist was born on June 19, 1983, to parents identified as Bill Haggerty and Julie Schott. He first came across rap music at the age of 6 when he stumbled across the music of Digital Underground, a rap group. At the age of 15, he started writing lyrics and formed a group called Elevated Elements with other students in high school. He later formed a music duo known as Macklemore & Ryan Lewis with producer Ryan Lewis.
Individually, Macklemore has done a lot for the rap music genre. He has released a mix-tape and four studio albums, stunning fans with his versatility. He has also released three EPs. Today, he is considered one of the leading white rappers in the world.
4. Yelawolf
Yelawolf has been making some buzz in the rap industry since the 2000s. The rap artist whose real name is Michael Wayne Atha is signed to Eminem's record label, Shady Records, and is known for his wordy lyrics.
Born on December 30, 1979, Yelawolf developed an interest in rap music from his teenage years and in 2005, he appeared on the UPN Network reality series, The Road to Stardom with Missy Elliott, however, he was eliminated from the show. Following his elimination, Yelawolf released Creek Water, his first independent album in 2005. He went on to released four mix-tapes and 1 EP between 2005 and 2010. He then shot into the limelight with his EP titled Trunk Muzik EP.
In 2011, Yelawolf signed a recording deal with Shady Records, Eminem's record label, and began to make even more buzz as a rapper. He has now released 5 studio albums and has built a large fan-base around the world with his work.
5. R.A. The Rugged Man
R.A. The Rugged Man is an American rapper who is known for being a multi-talented person. Apart from being a rapper, R.A. The Rugged Man is also a screenwriter, film director, and film producer. Having kick-started his career since he was 12 years old, he has grown through the ranks to stamp his presence in the world of hip hop, getting recognition for his lyrical skills.
R.A. The Rugged Man, whose real name is Richard Andrew Thorburn, got signed to Jive Records, a major label when he was just 18 years old. He went on to work with a lot of great rappers including the legendary and Notorious B.I.G., Wu-Tang Clan, and Mobb Deep, among others.
6. Action Bronson
Action Bronson is an American rapper who is respected for being knowledgeable on several subjects. He is not just a hip hop artist but also a writer, a talk show host, and even a chef. Over the years, he has won a lot of admiration for his ability to do different things with almost equal ease.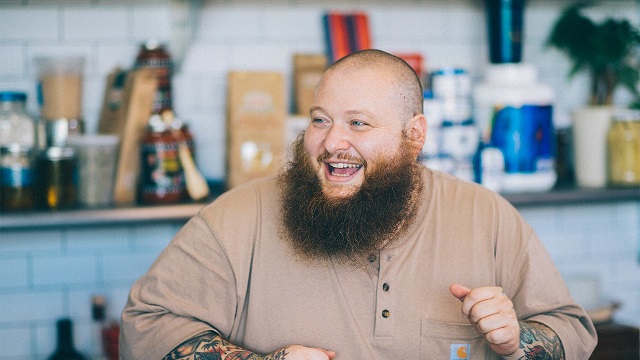 Born on December 2, 1983, Action Bronson loved cooking and originally wanted to be a chef. He even worked as a gourmet chef in New York City and operated his own online cooking show titled Action in the Kitchen. Rapping started as a hobby for him but eventually became a career after he broke his leg in the kitchen.
Action Bronson has since released several mix-tapes, including Rare Chandeliers which he released in 2012 and Blue Chips 2 in 2013. In 2015, he released his major-label debut album titled Mr. Wonderful to wide acclaim.
7. Aesop Rock
Aesop Rock is an American rapper, one of the foremost alternative hip hop acts to have emerged in the late 1990s and early 2000s. He is known for his uniquely fascinating lyrics and energetic stage performances.
Born on June 5, 1976, Aesop Rock, whose real name is Ian Matthias Bavitz, got his stage name from a movie he acted in with his friends. He started rapping in the 1990s, releasing his album Music for Earthworms in 1997. He went on to work with top names in the industry including Stones Throw and Rhymesayers.
Aesop Rock has since released other albums including The Impossible Kid, Bazooka Tooth, Labor Days, None Shall Pass, and Skelethon to wide acclaim.
8. G-Eazy
G-Eazy is an American hip hop star who is respected for his philanthropic works and revered for his immense talent as a musician, especially for his wordy lyrics. He has built a huge fan-base over the years with his creativity.
Born on May 24, 1989, G-Eazy whose real name is Gerald Earl Gillum reportedly began to write lyrics while he was still a student of the Loyola University, New Orleans. He subsequently joined the Bay Boys hip-hop group and earned accolades for his lyrics.
G-Eazy released his first major-label album called These Things Happen in 2014. The album peaked at number 3 on the US Billboard 200. In 2015, he released his second studio album called When It's Dark Out to very positive reviews. His third and most recent album titled The Beautiful & Damned was released in 2017. Over the years, he has continued to stun fans with his creative energy.
9. Lil Dicky (LD)
Lil Dicky or LD is an American hip hop star who has often been described as the 'rapper with a big heart' due to the fact that he is not just a rapper but also an environmentalist and comedian. His versatility has stunned many admirers over the years.
Born on March 15, 1988, Lil Dicky whose real name is David Andrew Burd, began to work on his mix-tape in 2011. In 2013, he shot and released the video for Ex-Boyfriend, the lead song from the mix-tape. The video went viral on social media, raking in more than 1 million views in less than 24 hours. The video shot him to limelight and earned him a large following on social media.
On July 31, 2015, Lil Dicky eventually released his debut album called Professional Rapper to wide acclaim. He gained massive exposure in 2018 when he did a song called Freaky Friday with Chris Brown which became a global hit. Today, he has established himself as one of the leading white rappers in the world of hip hop.
10. Logic
An American hip hop star, Logic whose real name is Sir Robert Bryson Hall II kick-started his music career as a teenager and has gone on to make a huge impact on the rap genre.
In 2009, he released a mix-tape titled Logic: The Mixtape. He followed this up in 2010 with another mix-tape called Young, Broke & Infamous. After signing with Visionary Music Group, he proceeded to released three more mix-tapes within three years, sparking some buzz and building a large fan-base.
Logic eventually dropped his debut studio album titled Under Pressure in 2014 to wide acclaim. The album peaked at number four on the U.S. Billboard 200 and was later certified gold. His third studio album titled Everybody shot him into global fame, becoming his first to peak at number one on the Billboard 200. The album would eventually be certified platinum. He has since released more albums, thrilling fans with his genius.