Quavious Keyate Marshall or as he is popularly known, Quavo, is a rapper who rose to fame as one of the members of the rap group Migos, alongside Offset and Takeoff. He is one of the artists who helped popularize trap music and he has repeatedly found himself on music charts all around the world. Whether he's doing it on his own or together with his Migos groupmates, Quavo is making his way through the music industry and cashing out at the same time. While he may not be the wealthiest rapper in the game, Quavo's net worth is certainly worth bragging about.
Aside from being an accomplished rapper, Quavo has also built a thriving career for himself as a record producer, songwriter, and singer. He has collaborated with several other high-profile artists in the industry including Young Thug, Chris Brown, Lil Uzi Vert, Post Malone, Kanye West, Big Sean, Travis Scott, and DJ Khaled. Quavo has picked up a number of accolades for his eccentric style of music, including the American Music Awards and Teen Choice Awards. He is considered one of the most influential hip-hop artists in the world. Check out details about Quavo's net worth and how he loves to spend his money.
What Is Quavo's Net Worth?
The Georgia-born rapper dropped out of high school just a few weeks shy of graduation because he just couldn't wait to get started on his music career, and that gamble seems to have paid off handsomely so far. He founded the group Migos with his nephew (Takeoff) and his cousin (Offset) in 2008, and they immediately went to work on a mixtape. It took a while for them to start putting out music for public consumption, and a while longer for them to gain recognition for their craft, but their patience was rewarded.
Since he became a mainstay in the entertainment industry, Quavo has been profiting generously from his career and fame. As of 2019, Quavo's net worth is around $16 million.
How He Makes His Money
Quavo's net worth did not emerge out of thin air, the Versace crooner put in the work and time to get to where he is now. Quavo makes most of his money from his music career both as a solo artist and as a member of Migos. Record sales and tours have helped crank up his net worth significantly. Quavo has a solo album titled Quavo Huncho, as well as two albums (Yung Rich Nation and Culture) as part of Migos, all of which have performed very well commercially.
Other than music, there are several other ventures that help bring in money for the hip-hop star. Quavo's net worth has benefited greatly from endorsement deals over the years. He has a partnership with Finish Line (makers and retailers of sportswear) that allows him and the rest of Migos to contribute to the brand's creative direction and marketing campaigns.
Another way that Quavo makes his money is through his work as a record producer. He helps artists develop beautiful records and unique tracks that can capture the attention of music lovers everywhere.
What Quavo Does With His Money These Days
Quavo loves spending money as much as he enjoys making it. One look at him is all you need to get an idea about his spending habits. The rapper loves looking stylish, so he doesn't think twice about his shopping budget. He loves buying rare and expensive sneakers and streetwear. Quavo also rocks a lot of bling. He has one of the biggest and priciest jewelry collections amongst rappers.
The most interesting purchase that Quavo has made so far is an exotic cat he named Cho. Yes, the rapper bought a tiger, showing that he would spend his hard-earned money on whatever he pleases.
See Also: How Future Achieved a Net Worth of $30 Million From His Music Career
Is He The Richest Member of Migos?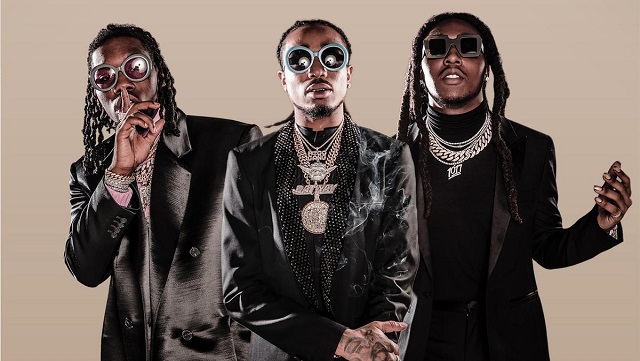 Recording studios and stages aren't the only things that Migos shares. They also divide their earnings equally amongst themselves. As of 2019, Migos has a net worth of about $50 million, which when split between its members, amounts to around $16 million each. In other words, all the Migos members basically have the same net worth, although this is bound to change as their solo careers progress.
Going by Quavo's net worth, he is not the richest or poorest member of the Migos clan. He is simply wealthy in his own right.