Mitt Romney is an American businessman and politician. Romney began his political career in the mid 1990's. He served as the 70th governor of Massachusetts from 2003 to 2007. He unsuccessfully ran for the republican presidential nomination in 2008 but lost to John McCain. In the 2012 elections, he was the Republican nominee for US President but lost to incumbent Barack Obama. Mitt Romney's net worth of over $250 million emanate from his successful business career as the CEO of Bain Capital. Read on to discover more.
Mitt Romney Net Worth: Brief History
Willard Mitt Romney was born on March 12, 1947 in Detroit, Michigan, where he was also raised as a member of The Church of Jesus Christ of Latter-day Saints (LDS Church). His father George W. Romney rose to prominence in the late 1950's as the CEO of American Motors who helped rescue the company from financial crisis.
Following his popularity, George Romney dabbled into politics and served as the governor of Michigan from 1963 to 1969. He also served as the the United States Secretary of Housing and Urban Development from 1969 to 1973. He unsuccessfully ran for Republican Party's presidential nomination in the 1968 election but was defeated by Richard Nixon.
Meanwhile Mitt worked in his father's campaign team, and had a brief stint as an intern in his office, before leaving for France in 1966 on a Mormon missionary journey. After spending over 2 years in France, he returned to the US and enrolled at LDS Church-operated Brigham Young University, Utah from where he earned a BA in 1971. Subsequently, he attended Harvard and graduated in 1975 with a joint Juris Doctor and MBA.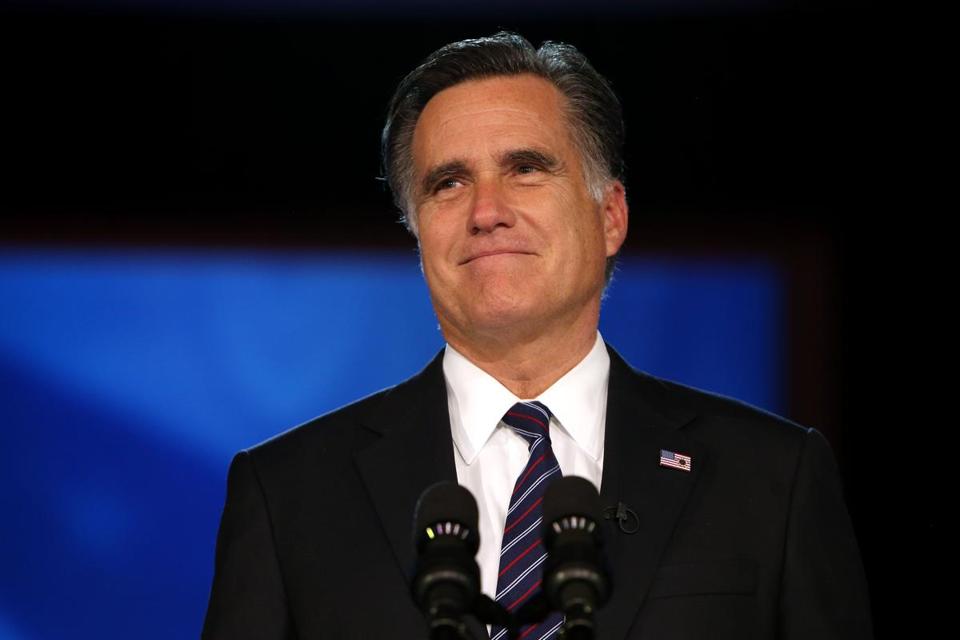 Mitt Romney Net Worth: Business Career Beginnings
Mitt Romney began his business career at management consulting firm, Boston Consulting Group. In 1977, he was hired by another Boston-based consulting firm, Bain & Capital. Mitt experienced rapid success at the firm and a year later, was named the firm's Vice President. He became one of the firm's leading consultants and was a top-preferred choice by clients.
Seven years later, in 1984, Mitt together with Bill Bain raised $37 million to found private equity investment firm named Bain Capital, a spin-off of Bain & Company. Romney served as the firm's sole shareholder, managing general partner, CEO and president.
Mitt Romney Net Worth: Fortune With Bain Capital
Bain Capital which initially invested in venture capital began making huge profits when they switched to leveraged buyouts. Going by the concept of leveraged buyouts, Bain Capital would buy a company with money borrowed from a bank using the company's asset as collateral, while developing the company to increase its valuation enough to pay off the debt at which it was bought and also make huge profits for the firm. Bain Capital would then sell the developed company for much profit. This concept has been heavily criticized for its role in laying off workers.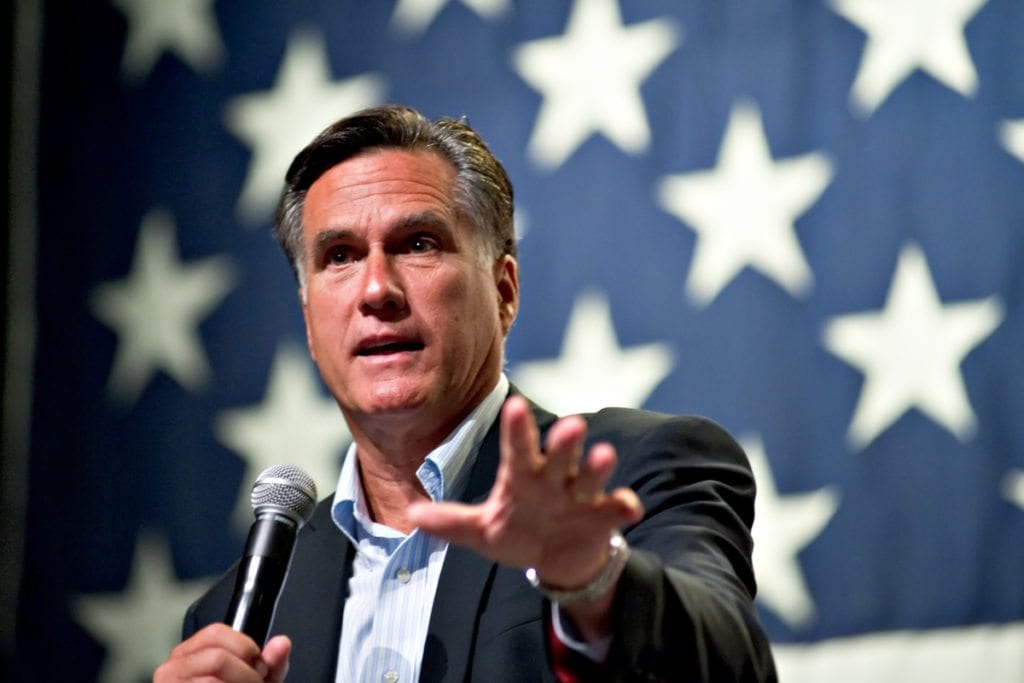 The effective execution of this method soon made Bain Capital America's leading investment firm. By 1999, Bain Capital had about 18 partners and 115 employees with over $4 billion under its management. The firm also made an annual average return of 50-80% to its investors. They were involved with companies in the medical, industrial and entertainment sector including Brookstone, Sealy Corporation, and Accuride Corporation.
Between 1991 and 1992, Romney returned to Bain & Company to serve as CEO and save the firm from the brink of bankruptcy. At the time, he also remained as the managing director of Bain Capital. Romney left Bain Capital in 2002 to focus on another task. However, while relinquishing his managerial roles, he negotiated a deal that entitled to him a share of profits made from some entities. This sees him earn an average of $20 million annually as a retired partner.
Mitt Romney Net Worth: Political Career
Mitt Romney first dabbled into politics in 1994 when he stepped down from his position at Bain Capital to run for Massachusetts Senator. However, after he lost to incumbent Ted Kennedy, he immediately returned to his roles at Bain Capital.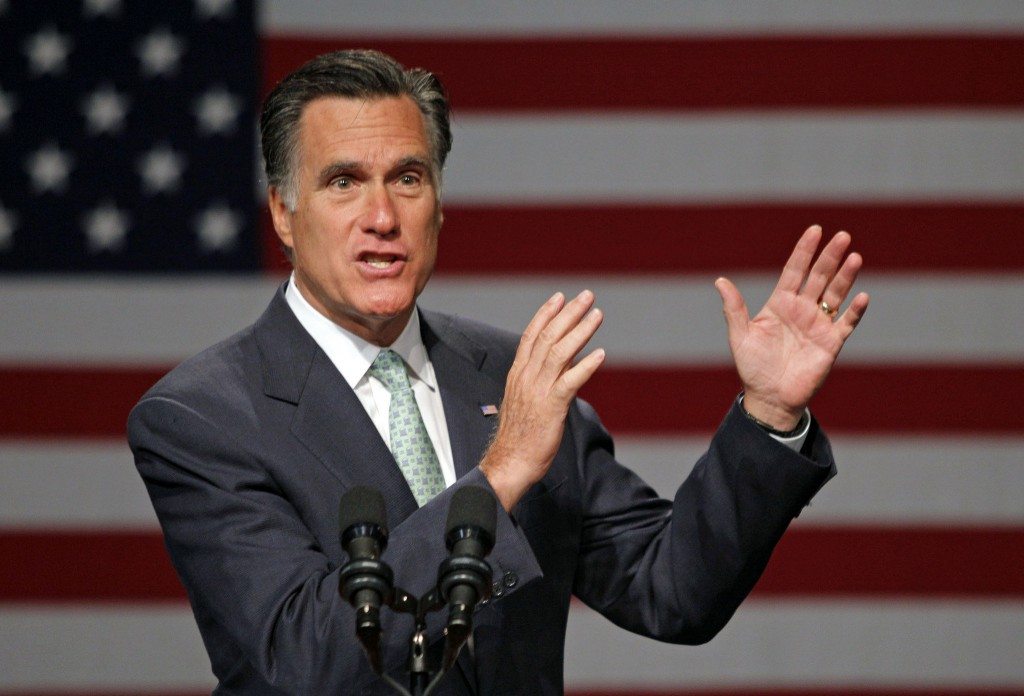 After leaving Bain Capital in 2002, Bain accepted a job offer to become the CEO and President of Salt Lake Organizing Committee for the Olympic and Paralympic Winter Games of 2002. The committee was at the time plagued by corruption and was running short of its revenue goals. Romney donated $1 million of his own money to the organization and donated his 3-year salary of $1.4 million to charity. Under Romney's helm, the organization made a huge financial turnaround and even recorded a surplus of $100 million after the games ended. He penned his experiences into the book "Turnaround: Crisis, Leadership, and the Olympic Games" published in 2004.
See Also: George Bush Net Worth
Romney's impressive success at the committee brought him much acclaim and his experience helped him relaunch his political career. He successfully ran for Governor of Massachusetts and served for a single term where he rejected the $135,000 salary.
However, since opting instead to run for president in 2008 rather than a gubernatorial rerun, Romney has never held any political office but continues to be active behind-the-scenes, endorsing and raising funds for Republican candidates. In 2016, US president-elect Donald Trump considered Romney a candidate for Secretary of State.
Romney has been married to Ann Romney since 1969 and both share 5 sons. Prior to the 2012 presidential elections, it was revealed that Romney has a $100 million blind trust named after his children.