Barack Obama is the former Senator from Illinois, the 44th President of the United States of America and the country's first black president. His net worth is estimated at $12.2 million.
Barack Obama Net Worth: How He Began
Obama was born on August 4 1961 in Honolulu, Hawaii (He is the first Hawaii-born US president). He attended Columbia University and Harvard Law school where he received a law degree. Before graduating from law school, he worked as a community organizer for low income residents in Roseland and Altgeld gardens. While at Harvard, Obama became the first African-American editor of the Harvard Law Review. After law school, he taught constitutional law at the University of Chicago (1992-2004) and worked as a civil rights activist.
From 1997-2004, Obama served three terms as the US Senator from Illinois representing the 13th district. In July 2004, Obama received national attention and popularity when he delivered his keynote address at the Democratic National Convention during his campaign to represent Illinois at the Senate.
Obama was elected as the 44th President of the United states in November 2008, after emerging as the Democratic nominee beating Hilary Clinton and wining the US presidential election against Republican nominee John McCain. He he ran again in 2012 and won, beating Republican nominee Mitt Romney.
Barack Obama Net Worth: Obama's Salary As Senator And President
While serving as US Senator from Illinois, Obama received a salary of $174,000. As president of the United States, Obama receives a base salary of $400,000 per year. He also has an expense account that amounts to $150,000, a tax free travel account of $100,000 and an entertainment budget of $20,000.
Book Sales
Obama's salaries from his various elected positions are quite substantial but it is the money from the sales of his books that contributed more to his net worth. His first book "Dreams of my Father: A Story of Race and Inheritance" written in 1995 increased in sales after he gained popularity in 2004 for his speech at the DNC, it saw his income rise from $200,000 to almost $2 million in 2005. When the book was republished in 2005, he received an advance of over $800,000 and royalties of over $370,000.
His second book "The Audacity of Hope" (2006) sold millions of copies netting $4.2 million. Obama have also received acclaim for his writings, Time magazine named his first book among the top 100 non-fiction books The audio version of the first book also won him a Grammy for the best spoken word album. Barack continues to receive $3.75 for every hardcover copy sold and $1.12 for every paperback sold. Obama received $258,000 in 2012 and $104,000 in 2013 from book royalties.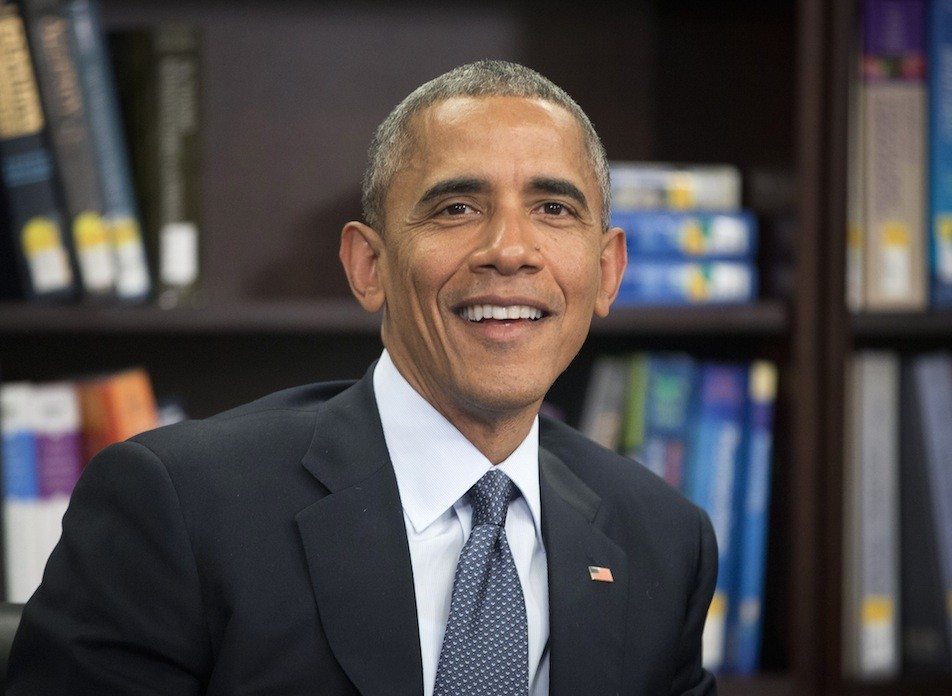 Others
President Obama makes negligible amounts of money from stocks, dividends and bonds, he has assets in 3 financial funds each worth between $50,000 and $400,000.
President Barack received the Nobel Peace Prize in 2009, making him the 4th US President to receive the coveted award and the 3rd to receive it while in office.
The Future
Obama is not allowed to run any for-profit endeavors as a sitting President. As soon as his term ends, major publishing companies will compete to win the contract to publish his official autobiography which could bring him around $10 million. He might also get involved in paid-speech engagements of which he is already under contract with Crown publishing.