Net Worth:
$-100 million
Age/Date of Birth:

61 years old (July 9, 1962)
Height:

In feet: 5' 57''
In Meters: 1.7 m
Ethnicity/Race:

White
Nationality:
American
Wife or Girlfriend:
Denise Lombardo
(m. 1985; div. 1991),
Nadine Caridi
(m. 1991; div. 2005), Anne Belfort (m.2008)
Parents:
Father: Max Belfort
Mother: Leah Belfort
Jordan Belfort is an American author, motivational speaker, and former stockbroker whose life story is a paragon of falling from grace. As of 2021, Jordan Belfort has a net worth of $-100 Million
Jordan 'Ross' Belfort, became the founder of Stratton Oakmont, an investment company that specializes in penny stocks and defrauding investors with "pump and dump" stock sales.
He made millions in the 1990s through his investment company and became popularly known as The Wolf of Wall Street during his life as a stockbroker.
His Fall From Grace
Before then, he first ventured into selling Italian ice with a friend and made a profit of $20,000 which he initially intended to use for a dentistry degree but later opted to start up several ventures including a meat and seafood company. Unfortunately, they all failed!
Later on, Jordan Belfort got hired by brokerage firm Rothschild as a trainee stockbroker and subsequently worked with various other firms, acquiring as much knowledge as he could. He eventually became good at crafting sales pitches.
In the early '90s, Jordan founded Stratton Oakmont, a firm that became an overnight success. The top management of the company was made up of close friends and family who could keep the company's secrets. At the peak of success, the company had around 1000 brokers and assets worth over $1 billion. Unfortunately, the drive to make more money resulted in unscrupulous ways.
Brokers began to aggressively push stocks on clients. The increase in demand caused the price of the stock to inflate and after the company sold holdings of the stock, it would nosedive in just a few weeks or even days throwing the investors into huge losses.
Another aspect of this fraud was the fact that the employees he hired were inexperienced, and more often than not, they went off limits just to make money.
The fraudulent practices of Stratton Oakmont soon drew the attention of the law and in 1998 the company was probed for money laundering and other allegations. Consequently, Jordan Belfort was arrested and charged.
He was found guilty and sentenced to 4 years behind bars, and required to pay over $110 million in restitution out of the $200 million he defrauded over 1500 investors.
However, after testifying against his partners in the fraud scheme, his sentence was reduced to 22 months. Belfort's company was liquidated while he was barred from working in the security industry for life.
As far as we can tell, Belfort has only managed to pay $11.6 million in reimbursement to defrauded clients. A greater part of the money came from the sales of his real estate properties which he purchased during his heydays. There have been allegations that he is hiding some money away from the government.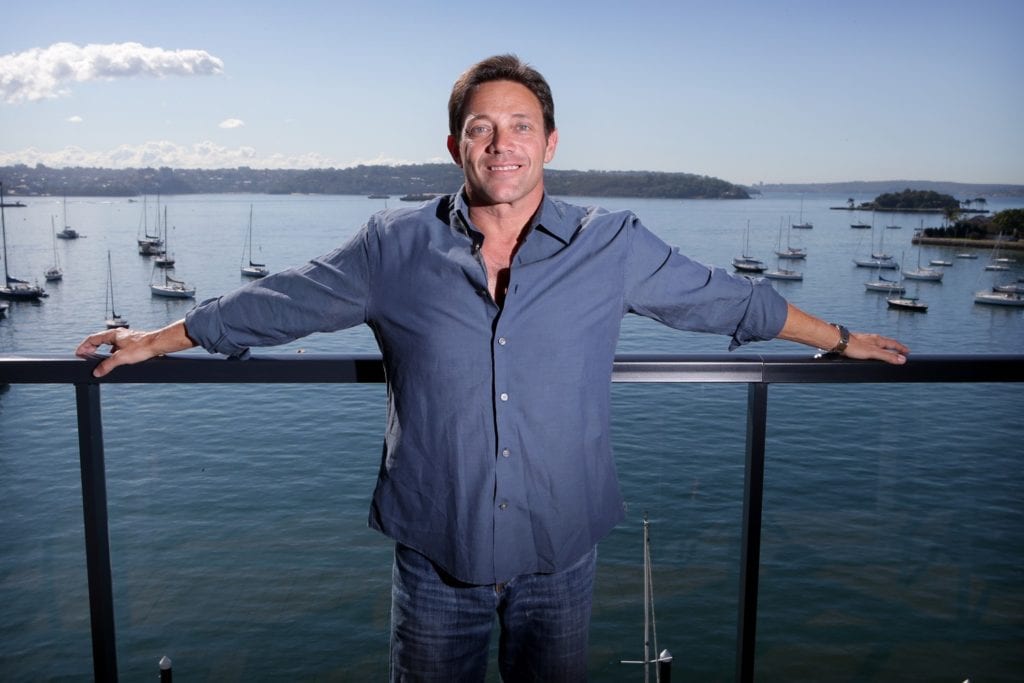 Aside from allowing his quest to acquire more money tear down his finances and reputation, Belfort's spendthrift behaviour and hard-partying lifestyle also contributed to his downfall and depletion of his net worth.
He had bought a yacht formerly owned by Coco Chanel, a private helicopter, a mansion on Long Island, and a penthouse in Manhattan. The yacht eventually sank off the coast of Italy, after Mr. Belfort insisted on sailing it in extremely windy weather.
Analysis of Jordan Belfort's Net Worth
Having been barred from ever working in the financial security industry, Jordan Belfort has since tried to earn back money by working as a motivational speaker till date.
Before venturing into Business Oriented Motivational Speeches, he wrote two bestselling memoirs The Wolf Of Wall Street published in 2008, in which he explored his rise and explosive crash in the financial industry. The next year he released a second memoir, Catching the Wolf of Wall Street, which talked about his life after his arrest.
The Wolf of Wall Street was later turned into the 2013 blockbuster movie of the same name, starring Leonardo Di Caprio (as Belfort) and Jonah Hill. Royalties from the movie have also been a stream of income to the former stockbroker.
According to some sources, he has made more than $2 million from the rights of the 2 books and the film. It was also disclosed that Red Granite productions paid $1.045 million for the rights to his story which granted them access to turn the book into a movie but Belfort has refused to admit making any money from the movie, claiming that all the proceeds have been signed to the government.
Although Jordan Belfort's income for the last few years is believed to be between $50 million to $100 million per annum, judging by his current ventures, the actual level of his present wealth is something he makes a deliberate effort not to discuss in detail.
However, in spite of his efforts to regain his lost financial glory, his net worth is in the negative as he's indebted to the tune of over $100 million in reparative damages.
Speaking with Inside Edition in 2014, Belfort said he planned on re-paying about $100 million to more than 1,500 victims that year. But three years down the line, he still owes the same amount of money despite the fact that he still lives a life of luxury.
Belfort is paying between $4,000 and $5,000 per month. Going by this rate, it would take him over 1,600 years to repay all his victims.
These are some of the best highlights of Jordan Belfort's career:
Autobiographies
The Wolf of Wall Street (2007)
Catching the Wolf of Wall Street (2009)
Self Help
Way of The Wolf: Master the Art of Persuasion, Influence, and Success. (2017)
The Wolf of Wolf Street Awards, and Nominations
Academy Awards USA (Best Performance by an Actor leading role, Leonardo DiCaprio, 2014)
Empire Award for Best Female Newcomer (Best Female Newcomer, Margot Robbie, 2014)
Golden Globes (Best Motion Picture, 2014)
BAFTA Awards (Best Leading Actor, Leonardo DiCaprio, 2014)
 MTV Movie and Tv Awards (Movie of The Year, 2014)
AFI Movies of the Year 2013
Who are His Wife & Kids?
Belfort divorced his first wife, Denise Lombardo, while he was still running the Stratton Oakmont company.
Subsequently, he got married to a British-born model named Nadine Caridi, whom he met at a party. It was reported that the affair between Belfort and Caridi started while he was still married to his first wife.
At that time, Caridi was in her 20s and met Belfort through an introduction by Alan Wilzig, her then-boyfriend. The couple decided to tie the knot in 1981 after Belfort's divorce to Denise was finalized.
Their wedding took place in the Caribbean and the union was blessed with two children- daughter Chandler, who lives in Allentown, Penn and works as a Research Assistant at the Social Cognition and Imagination Lab, according to her LinkedIn; and son Carter, who graduated from Vistamar School in 2014 and currently resides in Los Angeles, California where he studies at Muhlenberg College.
Unfortunately, the couple ultimately became separated as a result of Caridi's claims of domestic violence which were worsened by Belfort's problems with substance abuse and affairs with other women.
In 2005 they went their separate ways following an official dissolution of the marriage.
His Age and Height
Born on July 9, 1962 making him 61 years old, this good-looking, one-time popular stockbroker stands at 173cm tall with dark brown hair and green eyes to compliment his handsome looks.
An Inside Look at Jordan Belfort's House
Due to his fraud scandal which led to a court order asking Belfort to pay back the $110 million he stole from investors, his house in Old Brookville, on the North Shore of Long Island, was taken over by the Federal Government and sold in 2001 to pay back some of his fraud victims.
The palatial 8,706-square-foot home which was put out in the market for $3.4 million sits on two acres of land space with an impressive two-story foyer, a ballroom-sized living room, a butler's pantry and a Clive Christian-designed kitchen which has a six-burner Viking range, a double oven, and two dishwashers.
In alignment with Belfort's high taste and party-hard lifestyle, the five-bedroom mansion situated in one of Long Island's most affluent neighbourhoods has multiple, well-equipped entertaining rooms and a garage with space enough to accommodate three cars. It also has a well-outfitted gym, a large in-ground pool and a separate pool house with extensive formal gardens perfect for hosting parties.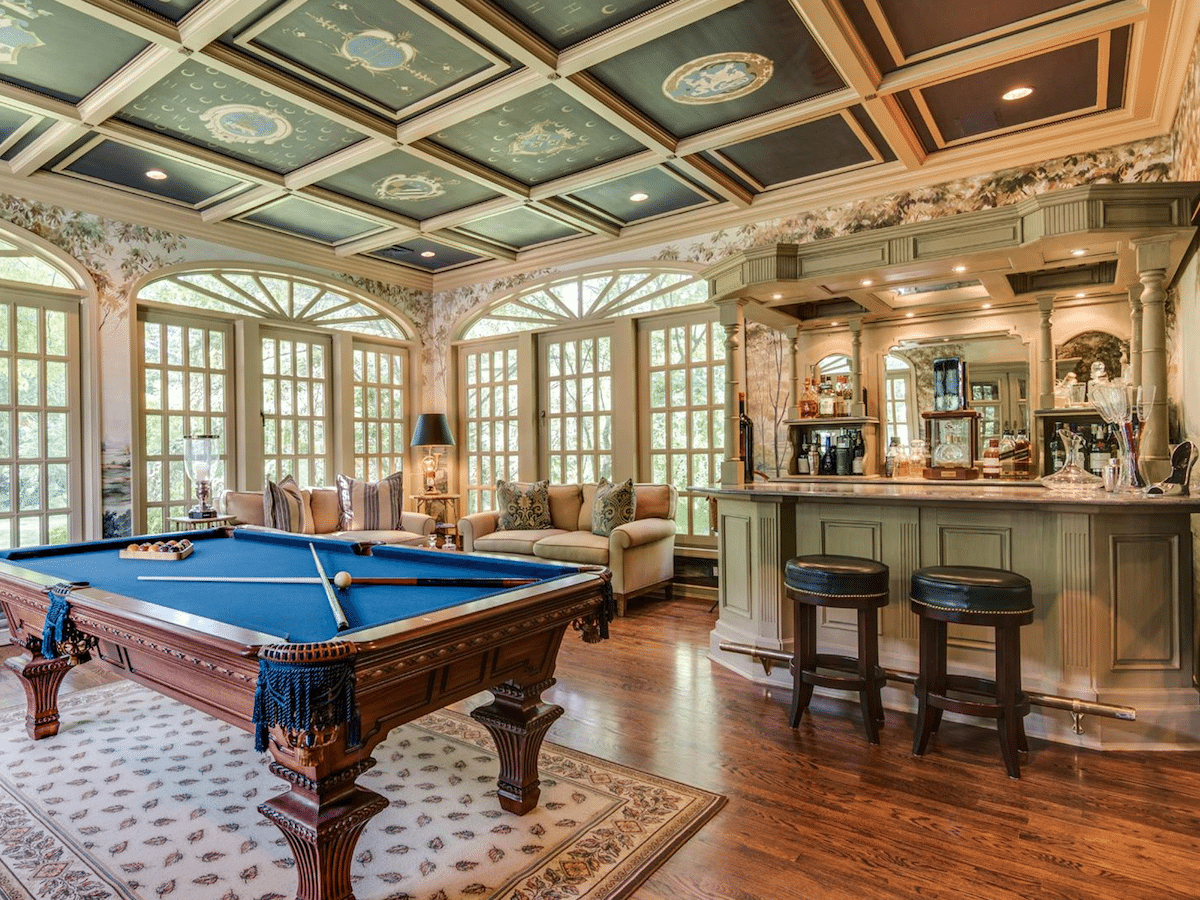 Just a commutable distance from Manhattan, the decor of the building constructed in 1986 features large Spanish wooden doors and chequered tiles. Unfortunately, Jordan Belfort lost this magnificent building!
Presently, it is said that Belfort lives in a rented house in Brisbane, Queensland state, Australia, with Anne Koppe, his long-time partner of 10 years whom he engaged in 2015.
Profile Summary
First Name:
Jordan
Last Name:
Belfort
Also Known As:

The Wolf of Wall Street
Sex/Gender:

Male
Profession:

Author, motivational speaker, and former stockbroker
Famous For:
His securities fraud and money laundering scandal
Colleges/Universities Attended:

American University
Educational Qualifications:

Degree in biology
Religion:

Not available
Birthday & Zodiac

Age/Date of Birth:

61 years old (July 9, 1962)
Zodiac Sign:
Cancer
Birth Place:

The Bronx borough of New York City
Nationality:
American
Ethnicity/Race:

White
Country of Residence:

America
Physical Attributes

Height:

In feet: 5' 57''
In Meters: 1.7 m
Weight:

In Kilogram: 67 kg
In pounds: 147.7 lbs
Eye Colour:

Hazel
Hair Color:

Dark brown
Other Body Measurements:

Not available
Relationships

Marital Status:

Married
Spouse/Partner:

Denise Lombardo
(m. 1985; div. 1991),
Nadine Caridi
(m. 1991; div. 2005), Anne Belfort (m.2008)
Family and Relatives

Father:

Max Belfort
Mother:
Leah Belfort
Children:

Carter Belfort, Chandler Belfort
Siblings:
Robert Belfort
Other Relatives:

Not available
Net Worth
Estimated Net Worth:

$-100 million
Salary:
Not available
Source of Wealth:

Motivational speaking, books, movie adaptation of his book, Wolf of Wall Street
Other Things You Want To Know About Jordan Belfort (The Real Wolf of Wallstreet)