Jordan Belfort Net Worth is $-100 million
The story of 'The Wolf of Wall Street' is a paragon of falling from grace. With a net worth of $-100 million, Jordan Belfort has more than his reputation to recover. Let us delve more into this.
How Jordan Belfort Made His Money – Stratton Oakmont
Business seemed to have captured the Wolf of Wall Street from a young age. His first business venture entailed selling Italian ice with a friend. From this, he made a profit of $20,000 which he initially intended to use for a dentistry degree but later opted to start up several ventures including a meat and seafood company, but unfortunately, they all failed.
Jordan got hired by brokerage firm Rothschild as a trainee stockbroker, and later worked with several other firms, learning as much as he could. He eventually became good at crafting sales pitches.
In the early 90's, Jordan founded Stratton Oakmont, a firm which became an overnight success. The top management of the company was made up of close friends and family who could keep the company's secrets. At the peak of success, the company had around 1000 brokers and assets worth over $1 billion. Unfortunately, the drive to make more money resulted in unscrupulous ways.
Pump and dump
Brokers began to aggressively push stocks on clients. The increase in demand caused the stock's price to inflate and after the company sold holdings of the stock, it would nosedive in a few weeks or even days causing the investors to run into huge losses. Another aspect of this fraud was the fact that the employees he hired were inexperienced, and more often than not, they went off limits just to make money.
Jordan Belfort Net Worth: The downfall
Soon, the fraudulent practices of Stratton Oakmont caught the attention of the law and it was investigated for money laundering and other allegations. Belfort was then arrested and charged. Found guilty, he was sentenced to 4 years behind bars, and required to pay over $110 million in restitution out of the $200 million he defrauded over 1500 investors. However, after testifying against his partners in the fraud scheme, his sentence was reduced to 22 months. Belfort's company was liquidated while he was barred from working in the security industry for life.
Spendthrift behavior
Belfort's spendthrift behavior also contributed to his downfall and depletion of his net worth. He had bought a yacht, private helicopter, a mansion on Long Island, and a penthouse in Manhattan. Belfort sank the yacht which was originally made for Coco Chanel after he insisted on sailing it in an extreme windy weather.
Divorce
Belfort's addiction to drugs got worse as he made more money. This led him to assault his wife who later filled for a divorce.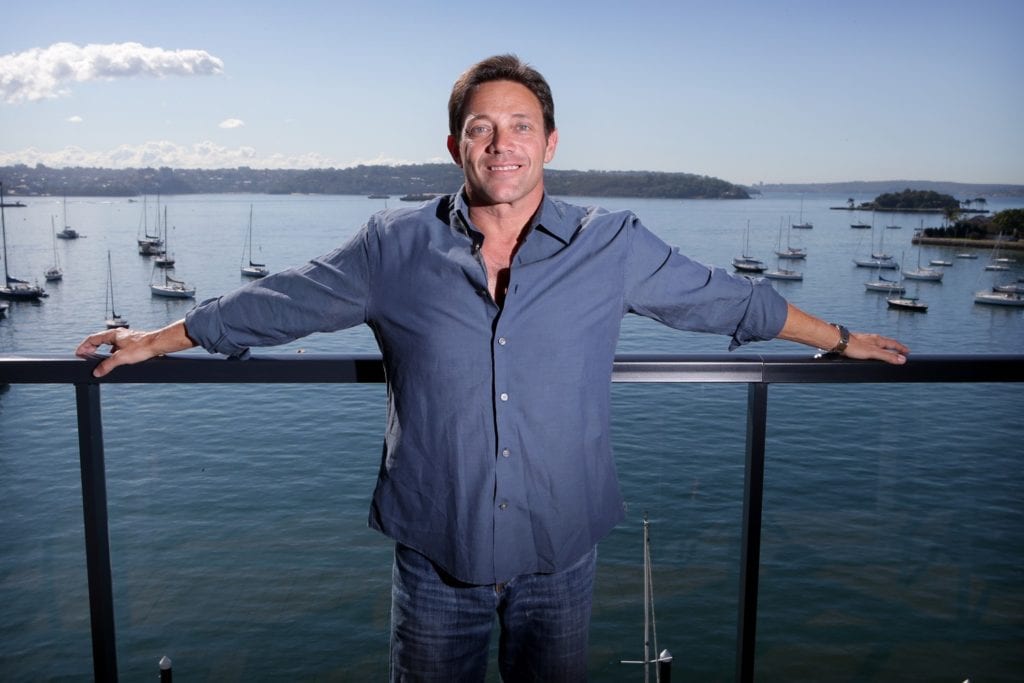 Jordan Belfort Net Worth: Recovery
– The Wolf of Wall Street
While in jail, Jordan decided to pen memoirs based on Stratton Oakmont which gave birth to 'The Wolf of Wall Street'. He also penned a sequel, 'Catching the Wolf of Wall Street', based on life after jail. His first book was made into a movie with the same title. It was directed by Martin Scorcese and starred Leonardo DiCaprio as Belfort.
Some sources reveal that he has made over $2 million from the rights of the 2 books and the film. Sources reveal that Red Granite productions paid $1.045 million for the rights to his story which granted them access to make the book into a movie but Belfort has denied making any money from the movie claiming that all the proceeds have been signed to the government.
Progress on Reimbursement
As far as we can tell Belfort has only managed to pay $11.6 million in reimbursement to defrauded clients. A greater part of the money came from the sales of his real estate properties which he purchased during his hey days. There have been allegations that he his hiding some money away from the government.
See Also: 20 Millionaires Who Went Bankrupt
Belfort now earns from motivational speaking and writing. His "straight line method" trains people on sales tips and how to build wealth. There are rumors he also has some investments in Australia.