What is Donnie Wahlberg's Net Worth?
Net Worth:

$25 Million
Salary:
NA
Income Sources:
Entertainment- music and movies
Age/Date of Birth:

54 years old (17 August 1969)
Height:

5 ft 10 in
177.8 cm
Nationality:
American
Last Updated:

2021
Donnie Wahlberg is an American singer, actor, and producer. He is estimated to have assets and a net worth of $25 million as of 2021.
He was born in Boston Massachusetts on 17 August 1969 to a father who is of Swedish – Irish descent and a mother who is of Irish, English, and French-Canadian descent.
Donnie is the eighth of nine children. He is a younger brother to fellow actor Mark Wahlberg. The names of his other siblings are James, Debbie, Arthur, Michelle, Tracy, Paul, and Robert Wahlberg.
Thanks to his father, he also has three half-siblings – who are products of his father's previous marriage.
Also See: What is Brad Pitt's Net worth?
His Deep Interest in Music
Donnie attended a largely black school which motivated his interest in rap and soul music. He admired Michael Jackson, taught himself the moonwalk and even saved up for a red jacket, the kind MJ wore on the "Thriller" music video. In a bid to mirror the success of other all African-American R&B group, Donnie together with his friends formed boy band "New Kids on the Block" in the early 80's.
NKOTB had it rough at the start as their first album released in 1986 was a major flop, however, with their sophomore album, the band began to receive national recognition. Their third album was also a success peaking at the top spot on the Billboard charts. The band made their major success in the late 1980's and early 1990's, they received two American Music Awards, sold over 80 million CDs and over $400 million worth of merchandise.
They disbanded in 1994 after their popularity dwindled but came back in 2007 when they recorded and released an album titled "The Block" which debuted at no. 1. The band has since remained active to date. They went on a concert tour in 2008 and another tour between 2011 and 2012 together with famous boy band Backstreet Boys.
In 2014 they received a star in the Hollywood Walk of Fame. Their 2015 concert tour- The Main Event Tour featured the surviving duo of TLC and rapper Nelly. The tour grossed almost $90 million at the box office.
Details of Donnie Wahlberg's TV Career
When his boy band disbanded in 1994, Donnie tried his hands on acting, his debut movie role was in "Bullet" (1996) which featured late rapper, Tupac Shakur. Others include "The Sixth Sense" (1999) for which he attracted global attention, "Dreamcatcher", horror movie "Saw" and its sequels, "Zookeeper" and more. He has had roles in TV series such as HBO's "Band of Brothers", "The Kill Point", and "In Plain Sight".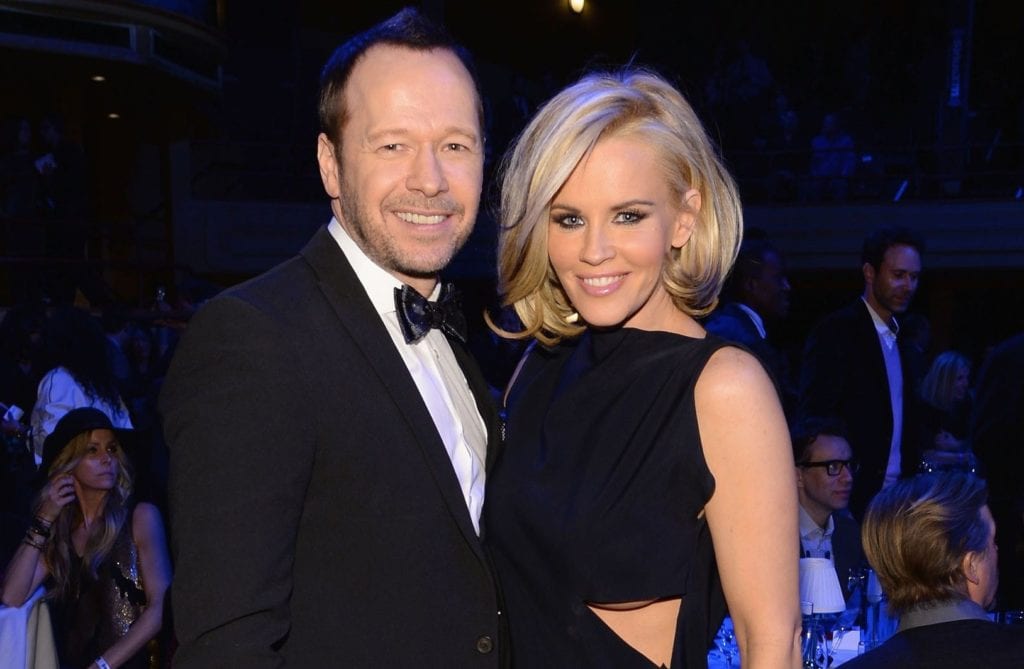 Donnie Wahlberg has been recently more active in TV, he has a major role in CBS hit TV series "Blue Bloods" which has been airing since 2010. Together with his brothers and wife Jenny McCarthy, he stars in A&E reality series Wahlburgers which centers on the Wahlburger restaurants owned by the family.
Blue Bloods Salary and Earnings: In the earlier seasons of the show, Donnie earned $60,000 per episode, this roughly converts into $1.3 million per season. However, in recent years, his per episode salary has been $150,000, which works out to roughly $3.3 million per season.
His own reality TV series "Donnie loves Jennie" began airing on the same network in 2015. The series is a chronicle of his marriage to McCarthy. He is the executive producer of TNT's Boston's Finest.
He has been serving as host of internet radio show DDUB's R&B Back Rub which airs Friday nights on Cherry Tree Radio.
Donnie Wahlberg's net worth is estimated at around $25 million. His estimated income is both from his music career and his film/TV involvement.
Here are The Highlights of His Highest Grossing Earnings 

1-Record Sales for New Kids on the Block (1986): $4,050,000
2-Record Sales for Hangin' Tough (1988): $13,030,000
3-Record Sales for Merry, Merry Christmas (1989): $3,030,000
4-Record Sales for Step By Step (1990): $7,370,000
5-Record Sales for H.I.T.S (1991): $65,000
Meet Donnie Wahlberg's Wife And Kids
Like earlier mentioned, Donnie is happily married to actress Jenny McCarthy. The couple tied the knots in August 2014.
Before his marriage to McCarthy, Donnie was previously married to Kim Fey, the union which produced two sons (Elijah and Xavier) ended in 2008.
McCarthy and Donnie do not have any child together and they don't seem to be planning for one anytime soon as the couple focuses more on giving the needed attention to their sons.
Jenny McCarthy
Full name: Jennifer Ann McCarthy Wahlberg
Date of birth: November 1, 1972
Occupation: Actress
Years active: 1993–present
She is an American actress who has also worked in other areas of the entertainment industry in different capacities as a model, television host and satellite radio broadcaster. Jenny is also an author and anti-vaccine conspiracy theorist. She started as a nude model before going into television and film acting. As an actress, she is known for films such as BASEketball, Diamonds, Scream 3, and Santa Baby. She co-hosted ABC talk show The View and currently serves as a judge on The Masked Singer.
Jenny already has a son (Evans) from her previous relationship. Donnie and his wife Jennie McCarthy own a mansion in St. Charles.
Xavier Wahlberg
Full name: Xavier Alexander Wahlberg
Date of birth: March 4, 1993
Occupation: NA
Years active: NA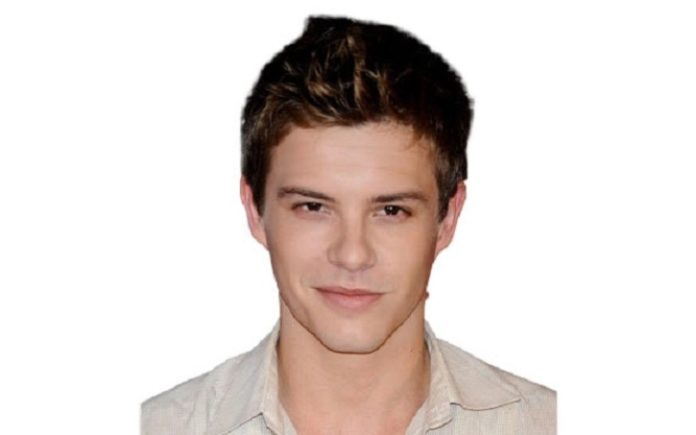 Unlike most of his family members, Xavier is not a fan of the spotlight and prefers to stay away from media attention. As a result, not much can be said about his life and career. Nonetheless, we know he is the first child born to Donnie and his first wife Kim Fey. He is a big brother to Elijah.
Elijah Wahlberg
Full name: Elijah Hendrix Wahlberg
Date of birth: August 20, 2001
Occupation: Singer
Years active: NA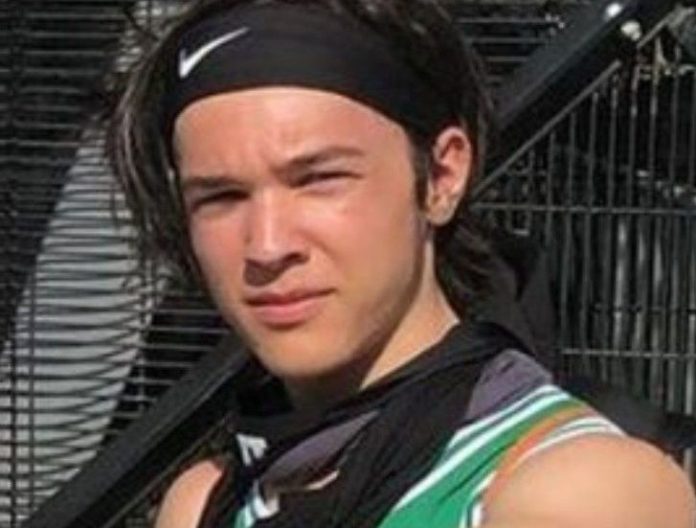 He is the second son of Donnie Wahlberg and Kim Fey and the younger brother of Xavier Wahlberg. Elijah is more like the chip off the old block as he is a co-founder of the music band Pink Laces with Ian Bradford as his bandmate. He was barely seven when his parents divorced.
Get To Know Members Of Donnie Wahlberg's Birth Family
Donald E. Wahlberg Sr. (Father)
Full name: Donald Edmond Wahlberg Sr.
Date of birth: May 8, 1930
Died: February 14, 2008
Occupation: Teamster
Years active: NA
The patriarch of the Wahlberg family was of Swedish and Irish descent. He was a delivery driver during his heydays. He divorced his wife in 1982 and remained single thereafter.
Alma Wahlberg (Mother)
Full name: Alma Elaine Donnelly Wahlberg
Date of birth: May 6, 1942
Occupation: Nurse
Years active: NA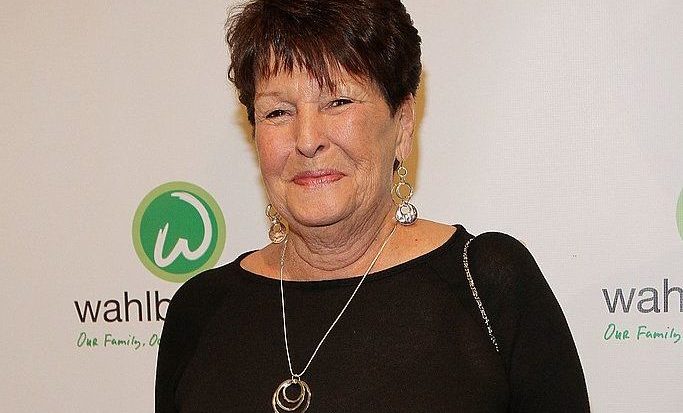 Alma worked as a bank clerk and a nurse's aide. She is of Irish, English and French-Canadian ancestry. Following her divorce from Donnie's father, she went on to marry a man known as Mark Conroy.
Donna Wahlberg (Half-sister)
Full name: Donna Wahlberg
Date of birth: NA
Occupation: NA
Years active: NA
Donna is one of Donnie's half-siblings from his father's first marriage. She has two brothers and nine half-brothers. Donna is one of the Wahlberg siblings not known to the public because of her private lifestyle.
Buddy Wahlberg (Half-brother)
Full name: Buddy Wahlberg
Date of birth: 1956
Occupation: NA
Years active: NA
He was born to Donald E. Wahlberg in his previous marriage, making him one of Donnie's half-siblings. The only information available about him (which is yet to be verified) is that he passed on in 2008.
Scott Wahlberg (Half-brother)
Full name: Scott Wahlberg
Date of birth: NA
Occupation: Musician
Years active: NA
Scott is part of a band known as Scott Wahlberg & The Fog. He is one of the first three children born to their father before he married for the second time. Though active in the music industry, he prefers to stay away from media attention.
Tracey Wahlberg (Sister)
Full name: Tracey Wahlberg
Date of birth: NA
Occupation: NA
Years active: NA
Like the older Wahlberg siblings, Tracey is not much of a public person. As such, nothing is known about her early life or what she has been up to lately.
Debbie Wahlberg (Sister)
Full name: Deborah Donnelly-Wahlberg
Date of birth: July 8, 1960
Died: September 2, 2003
Occupation: NA
Years active: NA
Debbie was also one of the Wahlberg siblings who didn't share the spotlight with the others. Thus, it was only after her death that news about her circulated. She coincidentally died the same day Mark Wahlberg welcomed his daughter Ella Rae Wahlberg. Debbie had kidney stones and a routine operation to fix it went wrong and claimed her life.
Arthur Wahlberg (Brother)
Full name: Arthur Wahlberg
Date of birth: June 17, 1963
Occupation: Carpenter
Years active: NA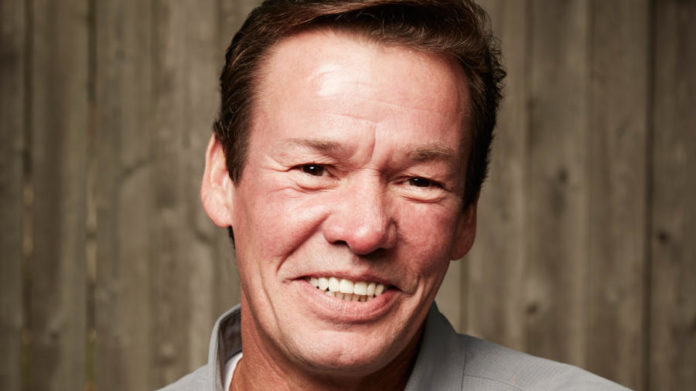 He is the oldest among Donnie's brothers and the third of the nine children born to his parents. He works as a carpenter, especially in remodeling. He has also tried a bit of acting though not so into it like his brothers. He has no children of his own but plays the doting uncle to his numerous nieces and nephews.
Michelle Wahlberg (Brother)
Full name: Michelle Wahlberg
Date of birth: NA
Occupation: NA
Years active: NA
Michelle Walberg loves her privacy and doesn't make much public appearances. As such, nothing is known about her in the public domain.
Jim Wahlberg (Brother)
Full name: James Wahlberg
Date of birth: August 19, 1965
Occupation: Dirtector/Actor
Years active: NA
In addition to working alongside his brother Mark Wahlberg most of the time, Jim is also a director. He started with animations before going into live action. Nickelodeon's TV series The Fresh Beat Band is one of his recent projects as a director. Jim participated in the Boston Marathon in 2014 for a good cause.
Robert Wahlberg (Brother)
Full name: Robert George Wahlberg
Date of birth: December 18, 1967
Occupation: Actor
Years active: 1984—present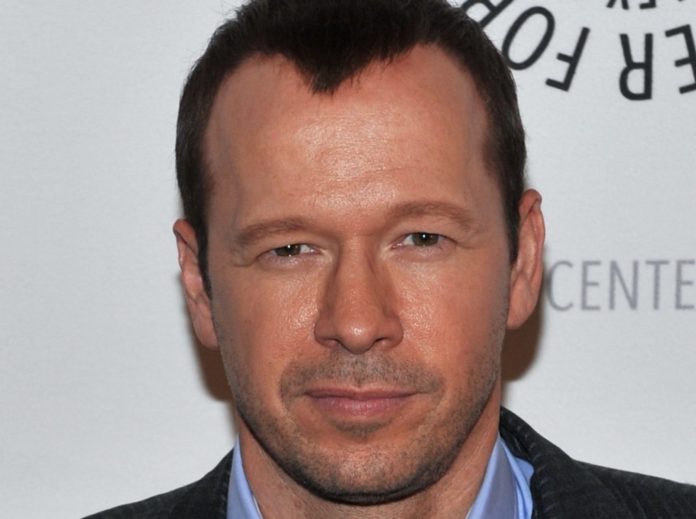 He doesn't have much works under his belt as an actor but Robert is plying the same trade as his brothers as an actor. He is known for films like Southie, Mystic River and The Departed where he depicted Davey Quinn, Kevin Savage and Frank Lazio respectively.
Paul Wahlberg (Brother)
Full name: Paul A. Wahlberg
Date of birth: March 20, 1964
Occupation: Chef
Years active: NA
Asides working in the entertainment industry with most of his siblings, Paul raised the bars a bit higher by adding chef to his portfolio. the American chef is in charge of the dining burger restaurant (Wahlburgers) which he co-owns with his brothers. His interest in the food industry came to life when he was 17 and he once filled the position of executive chef at Bridgeman's for nine years
Mark Wahlberg (Brother)
Full name: Mark Robert Michael Wahlberg
Date of birth: June 5, 1971
Occupation: actor, producer, restaurateur and former rapper
Years active: 1989–present (actor), 1984–1997 (singer)
He is visibly the most popular among the Wahlberg siblings and the youngest in the family. He is a renowned Hollywood actor with his debut traced to Renaissance Man in 1994. Before then, he tried music and got his stage name Marky Mark when he performed with his band known as Marky Mark and the Funky Bunch. Their albums as a group include Music for the People (1991) and You Gotta Believe (1992). Also, he has executive-produced at least five HBO series, including Ballers, Entourage, among others. Mark got his own star on the prestigious Hollywood Walk of Fame in 2010.
How Tall Is He?
Wondering how tall Donnie is? Well, he is not as tall as a giant, the actor who is known for his role in the movie "The Sixth Sense" is just about 5'10" tall (i.e 177.8 cm).
Profile Summary
First Name:
Donnie
Last Name:
Wahlberg

Estimated Net Worth:

‎$25 Million
Salary:
NA
Source of Wealth:
Entertainment- music and movies
Last Updated:

2021
Also Known As:

Donald Edmond Wahlberg Jr.
Sex/Gender:

Male
Profession:

Actor, filmmaker, and singer
Famous For:
being a member of the Wahlberg family and a multi-talented actor and rapper
Colleges/Universities Attended:

William Monroe Trotter School and Copley High School
Educational Qualifications:

NA
Religion:

Christianity
Birthday & Zodiac

Age/Date of Birth:

54 years old (17 August 1969)
Zodiac Sign:
Leo
Birth Place:

Dorchester, Boston, Massachusetts, United States
Nationality:
American
Ethnicity/Race:

Irish, Swedish, English, French-Canadian, and Scottish descent
Country of Residence:

The United States
Physical Attributes

Height:

5 ft 10 in
177.8 cm
Weight:

181 lbs
82 kg
Eye Colour:

Dark brown
Hair Color:

Light brown
Other Body Measurements:

Shoe Size‎: ‎10 (US)

Relationships

Marital Status:

Married
Spouse/Partner:

Jenny McCarthy (m. 2014), Kimberly Fey (m. 1999–2010)
Family and Relatives

Father:

Donald Edmond Wahlberg Sr.
Mother:
Alma Wahlberg
Children:

2- Xavier Alexander Wahlberg (b. 1993)
Elijah Hendrix Wahlberg (b. 2001)

Siblings:
8- Arthur, Jim, Paul, Robert, Tracey, Michelle, Debbie, and Mark
Other Relatives:

Great-grandparents: Axel Gustaf Wahlberg and Ida Albertina Nordstrom

Grandfather- Axel Simon Wahlberg