Donnie Wahlberg is an American singer, actor and producer with an estimated net worth of $20 million. He was born in Boston Massachusetts on 17 August 1969. Donnie is the elder brother of fellow actor Mark Wahlberg.
Donnie Wahlberg Net Worth: Music
Donnie attended a largely black school which motivated his interest in rap and soul music. He admired Michael Jackson, taught himself the moonwalk and even saved up for a red jacket, the kind MJ wore on Thriller music video. In a bid to mirror the success of other all African-American R&B group, Donnie together with his friends formed boy band "New Kids on the Block" in the early 80's.
NKOTB had it rough at the start as their first album released in 1986 was a major flop, however, with their sophomore album, the band began to receive national recognition. Their third album was also a success peaking at top spot on the Billboard charts. The band made their major success in the late 1980's and early 1990's, they received two American Music Awards, sold over 80 million CD's and over $400 million worth of merchandise.
They disbanded in 1994 after their popularity dwindled but came back in 2007 when they recorded and released an album titled "The Block" which debuted at no. 1. The band has since remained active to date. They went on a concert tour in 2008 and another tour between 2011 and 2012 together with famous boy band Backstreet boys.
In 2014 they received a star in the Hollywood Walk of Fame. Their 2015 concert tour- The Main Event Tour featured the surviving duo of TLC and rapper Nelly. The tour grossed almost $90 million at the box office.
Donnie Wahlberg Net Worth: Film and TV
When his boy band disbanded in 1994, Donnie tried his hands on acting, his debut movie role was in Bullet (1996) which featured late rapper Tupac Shakur. Others include "The Sixth Sense" (1999) for which he attracted global attention, "Dreamcatcher", horror movie "Saw" and its sequels, "Zookeeper" and more. He has had roles in TV series such as HBO's "Band of Brothers", "The Kill Point", and "In Plain Sight".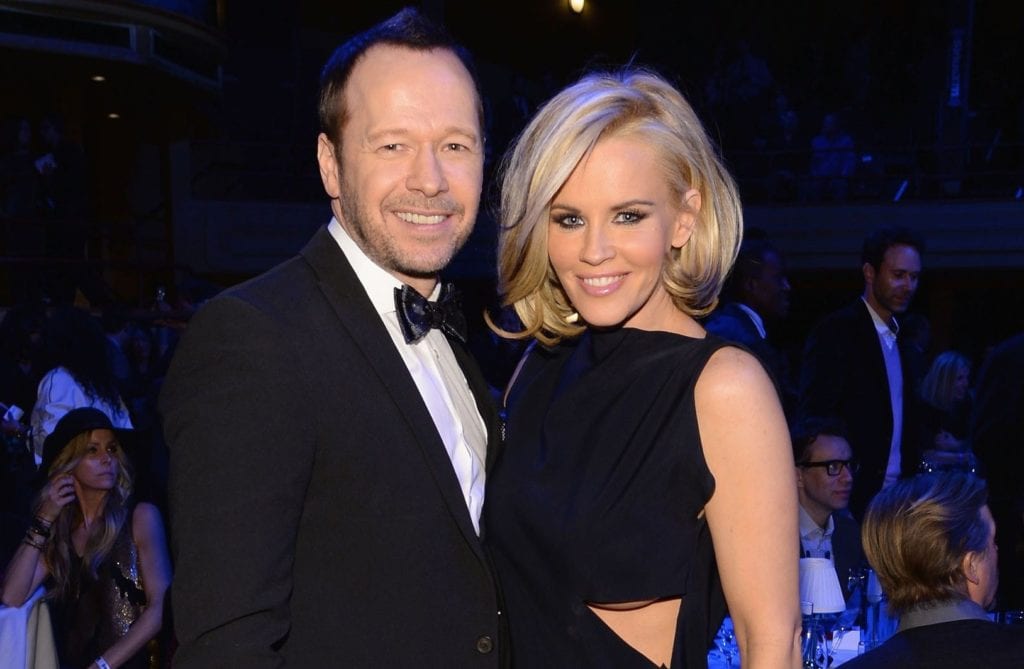 Donnie Wahlberg has been recently more active in TV, he has a major role in CBS hit TV series "Blue Bloods" which has been airing since 2010. Together with his brothers and wife Jenny McCarthy, he stars in A&E reality series Wahlburgers which centers on the Wahlburger restaurants owned by the family.
His own reality TV series "Donnie loves Jennie" began airing on the same network in 2015. The series is a chronicle of his marriage to McCarthy. He is the executive producer of TNT's Boston's Finest.
Donnie has been serving as host of internet radio show DDUB's R&B Back Rub which airs Friday nights on Cherry Tree Radio.
Donnie and his wife Jennie McCarthy own a mansion in St. Charles.