Every year, Forbes updates its wealth ranking list and it doesn't come as a shock that some richest people in the United States have retained their spots while some ranked higher than their past position in previous years.
There are no doubts that the richest people in the US just keep getting richer, making it even harder than ever to join the ranks of the 25 wealthiest Americans as a fresher. The top 25 are dominated by familiar faces, from tech entrepreneurs like Jeff Bezos and Mark Zuckerberg to retailers like the Walton family.
Note that Forbes has a certain amount called the price of entry to score a spot on the rich list. So, people who the bar seems so high to didn't make the cut. Look below to see the top 25 American billionaires, how they did it, the sources of their wealth, the variety of business genius that made them rich in the first place, as well as the investments that keep them on top.
25. Stephen Schwarzman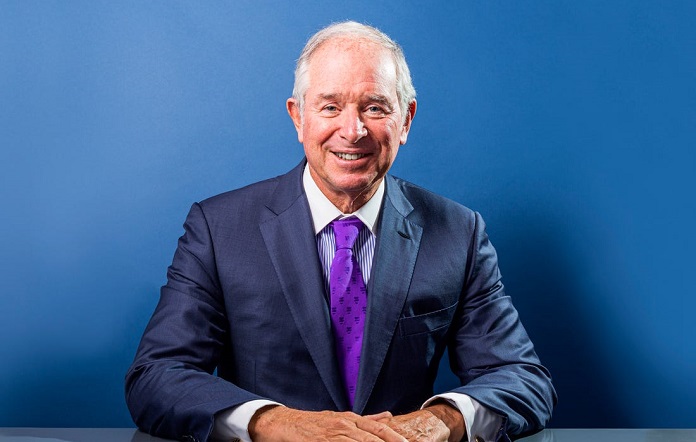 Net Worth: $19.6 Billion
Source: Investments
Stephen Schwarzman is the CEO of The Blackstone Group, a global private equity firm established in 1985. He is also the former CEO of Lehman Brothers, a global financial services firm. During his time as CEO, the firm was the fourth-largest investment bank in the US.
His place at the base of the top 25 richest people in the United States is buoyed by an investment portfolio that has more than $500 billion in assets under management. He has been on the wealth list for more than a decade and donated more than $500 million to philanthropy.
24. Laurene Powell Jobs & Family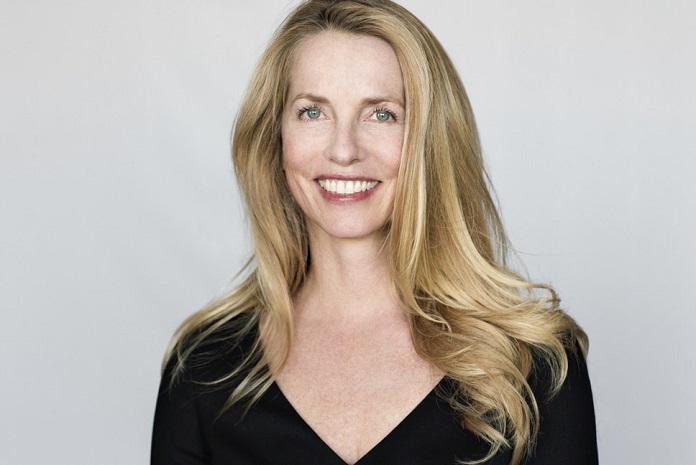 Net Worth: $20.7 Billion
Source: Apple, Disney
Laurene Powell Jobs is the widow and heir of the late Steve Jobs. She is the founder and Chair of Emerson Collective, which advocates for policies concerning education and immigration reform, social justice, and environmental conservation. Following the death of Steve Jobs, she inherited a 7.3% stake in Disney and 38.5 million shares in Apple Inc.
She is also the co-founder and President of the Board of College Track, a nonprofit college completion program. She is making a name for herself as a political and social influencer. And with a $20.7 billion net worth, Laurene is the richest woman in the technology industry.
23. Jim Simons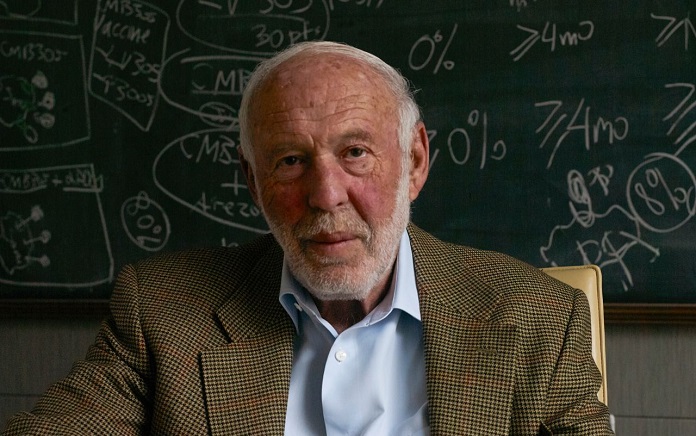 Net Worth: $21.6 Billion
Source: Hedge Funds
Jim is a mathematician who founded the renowned hedge fund, Renaissance Technologies. He developed his wealth by using mathematical models and algorithms to invest in financial markets by exploiting its inefficiencies. Renaissance was established in 1982 and has returned more than 66% on investment since 1988, the best track record on Wall Street.
He is considered one of the greatest investors of all time. As a mathematician, he also developed the Chern-Simons form and contributed to the development of string theory. By a distance, he is one of the most unconventional billionaires on this list.
22. Len Blavatnik
Net Worth: $27.4 Billion
Source: Diversified
The USSR-born British business tycoon, investor and philanthropist earned his fortune through diversified investments in multiple companies through his conglomerate, Access Industries. He founded Access Industries, an international conglomerate company located in New York in 1986. Len is a diversified investor, increasingly targeting media and digital companies.
As an American citizen, he made timely investments in post-Soviet aluminium and energy companies, endured the bankruptcy of petrochemical giant LyondellBasell, a merger he engineered, and then expanded into media and communications.
21. Jacqueline Mars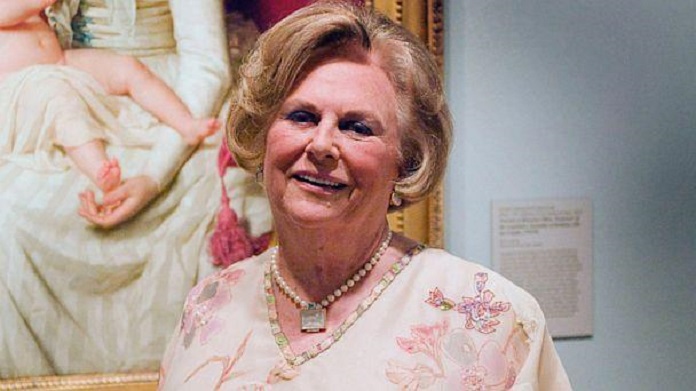 Net Worth: $27.8 Billion
Source: Mars, Inc.
Jacqueline Mars is the daughter of Forrest Mars, Sr. and 21st in the top 25 richest people in the United States. She and her two brothers, Forrest Jr. and John, own the secretive ($33 billion) candy company, Mars, Inc. She is a trustee of the US Equestrian team and sits on the board of directors for the Washington National Opera, the National Sporting Library and Fine Arts Museum.
Their grandfather Frank started the confectionery company, Mars in 1911, in his Tacoma, Washington kitchen. She was the Food Product Group President of the company between 1982 and 2001. She is the wealthiest living resident of Virginia.
20. John Mars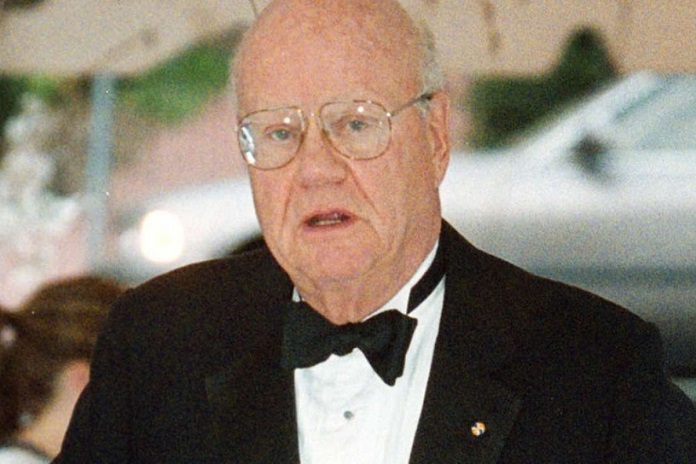 Net Worth: $27.8 Billion
Source: Mars, Inc.
John Mars, along with his siblings Forrest Jr. and Jacqueline owns the biggest candy maker in the world, Mars, Inc. The company's annual sales are estimated to be $35 billion as of 2017. He and his siblings sit on the board of directors but are not involved in the day-to-day operations.
He is best known as a painfully secretive person. Mars was established in 1911 by their grandfather Frank Mars. Their father, Forrest Sr., joined in 1929, around the same time the firm created the malt-flavoured nougat inside Milky Way and Snickers.
19. Michael Dell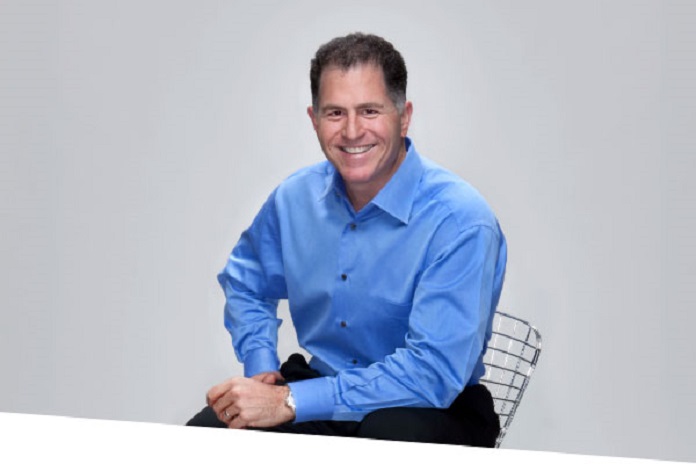 Net Worth: $30.1 Billion
Source: Dell Computers
Michael Dell started playing with computers at the age of 15. During the same period, he got his first computer, an Apple II and dissected it to learn how it worked. That teenage love for computers eventually materialized into the creation of Dell Computers in May 1984.
Today, his company is one of the largest multinational technology companies in the world, with more than $92 billion in revenue and over $5.5 billion in net income.
18. Sheldon Adelson
Net Worth: $31.8 Billion
Source: Casinos
Casino titan Sheldon Adelson is the chairman and chief executive officer of the Las Vegas Sands Corporation. He is also the owner of the Marina Bay Sands in Singapore and the parent company of Venetian Macao Limited which operates The Venetian Resort Hotel Casino and the Sands Expo and Convention Center.
Sheldon equally owns the Israeli daily newspaper Israel HaYom. Adelson, a lifelong donor and philanthropist to a variety of causes, established with his wife's initiative, the Adelson Foundation. The foundation, based in Los Angeles, has given away more than $500 million since its creation.
17. Phil Knight & Family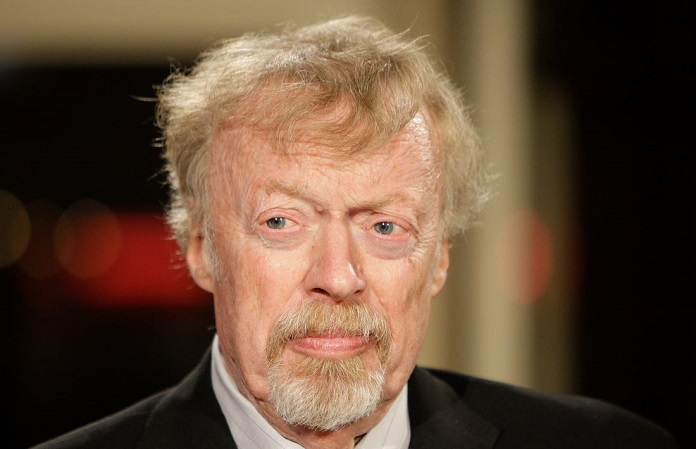 Net Worth: $39.4 Billion
Source: Nike
Phil Knight co-founded Nike Inc. He is the chairman of the footwear company and previously served as the chief executive officer. The son of a newspaper publisher, Knight, ran track under coach Bill Bowerman at the University of Oregon, with whom he would co-found Nike. After fifty years of first selling running shoes out of the trunk of his car, Phil Knight now sells sportswear in almost every country on the globe, increasing his record revenues and profits.
16. Elon Musk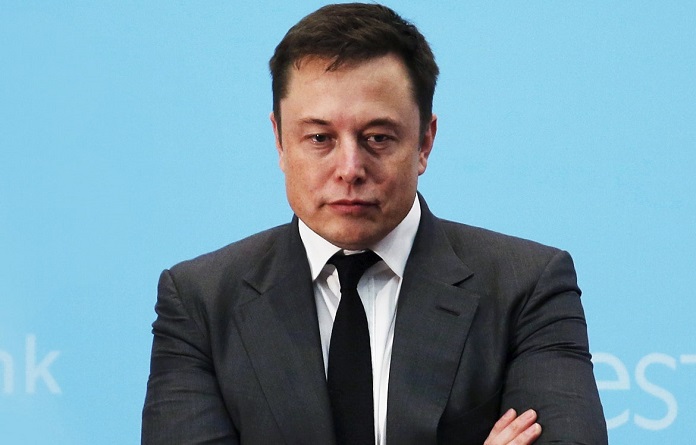 Net Worth: $41.8 Billion
Source: PayPal, Tesla, and SpaceX
Considered the most outspoken billionaire in the world, Elon Musk is one of the few self-made billionaires who make up the top 25 richest people in the United States. He got the start to his expensive innovative quest by creating PayPal, an online financial service and payment company.
Through his drive for pushing the boundaries of science, he has created some of the most innovative companies in the world. His creations include SpaceX, the leading private space company in the world. He is also the chief engineer and designer. Tesla, the electric car company, is no doubt one of the most significant sources of his wealth.
15. Julia Koch & Family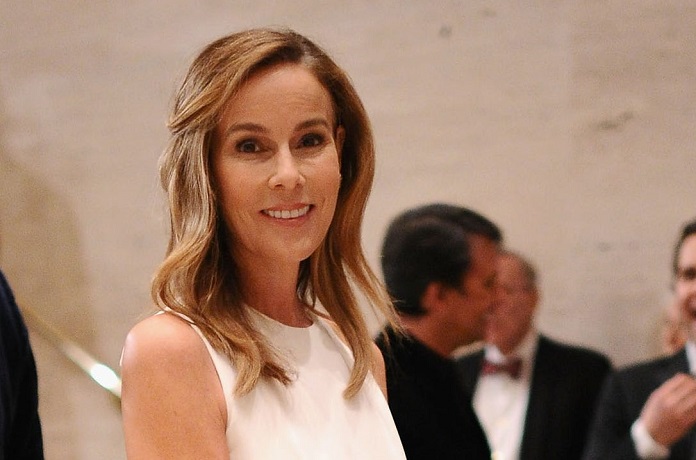 Net Worth: $48 Billion
Source: Koch Industries
The death of David Koch in 2019 put his widow, Julia and children on the list of top richest people in the United States. Julia, along with the family, now owns a 42% stake in Koch Industries, the wealth driver of the Koch brothers.
The brothers made their wealth by expanding on their father's business. By inheriting her husband's wealth, Julia became the richest woman in America. She is a graduate of the University of Central Arkansas and was married to David Koch between 1996 and 2019.
14. Charles Koch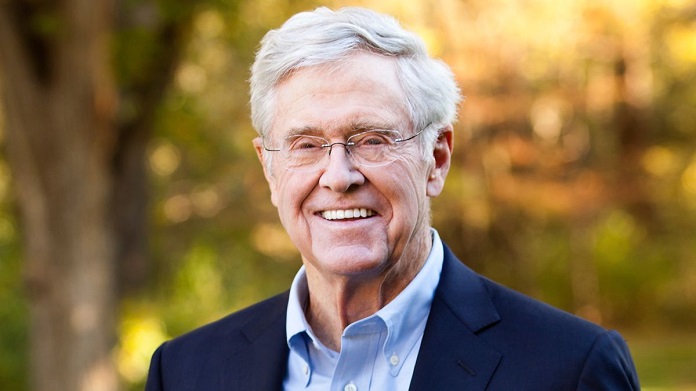 Net Worth: $48 Billion
Source: Koch Industries
Charles Koch is the co-owner, chairman of the board, and Chief Executive Officer of Koch Industries. Charles and his brother, David, each own 42% of the company. The capitalist brothers inherited the business from their father, Fred C. Koch and expanded it.
Initially, Koch Industries dealt only in oil refining and chemicals, but has now extended its reach to process and pollution control equipment and technologies; polymers and fibres; minerals, fertilizers, commodity trading and services; forest and consumer products; as well as ranching. The businesses produce a wide variety of well-known brands, such as Stainmaster carpet, the Lycra brand of spandex fibre, Quilted Northern tissue and Dixie Cup.
13. MacKenzie Bezos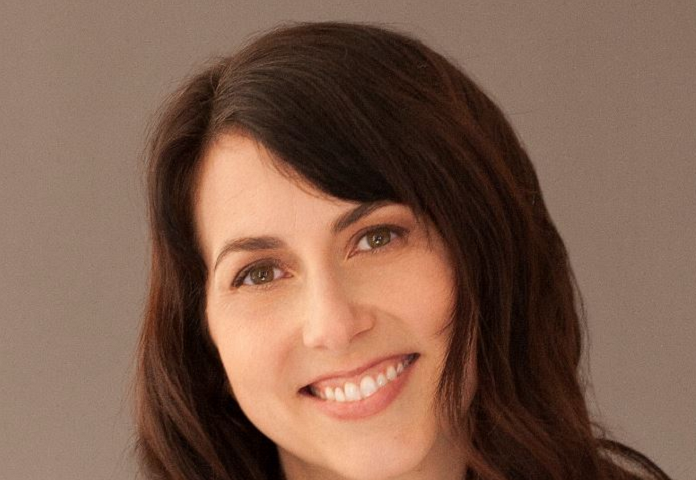 Net Worth: $51.3 Billion
Source: Amazon
Some make their fortune by starting a business. Others do by inheriting it, and in the case of MacKenzie Bezos, via divorce. MacKenzie is a novelist, activist and philanthropist. She is a graduate of Princeton University and was the executive of the anti-bullying organization, Bystander Revolution. But it is her earth-shattering divorce from Jeff Bezos that fetched her jaw-dropping fortune, placing her among the richest people in the United States, and making her the third wealthiest woman in the world.
The 2019 divorce gave her $35.6 billion worth of Amazon stock which has increased to $51.3 billion with the company's subsequent growth. The novelist/philanthropist plans on giving away at least $17 billion of the fortune over her lifetime.
12. Samuel Robson Walton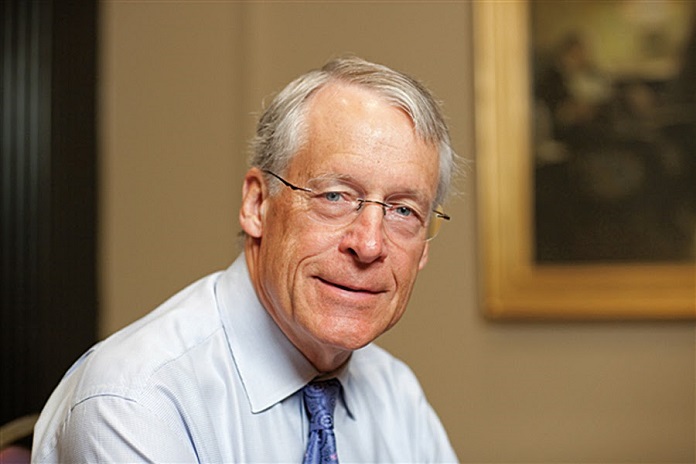 Net Worth: $53.1 Billion
Source: Walmart
Samuel Robson is the eldest son of Sam Walton and part of the Walmart driven family fortune. The biggest retailer in the globe with 11,000 stores and $473 billion in 2014 revenue, he was chairman of the company, started by his father and his brother, James in 1962 in Rodgers, Arkansas. Samuel served as chairman between 1992 and 2015. Outside of Walmart, Walton's venture capital firm, Madrone Capital Partners, owns a stake in Hyatt Hotels worth nearly $600 million.
11. Alice Walton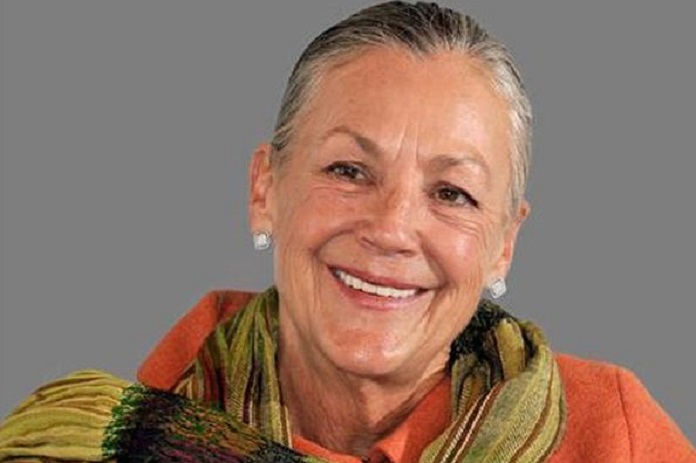 Net Worth: $53.3 Billion
Source: Walmart
Another member of the Walton family is among the top 25 richest people in the United States. Alice Walton is the heiress to the fortune of Walmart Stores, Inc. as her father, Sam Walton, founded Walmart. She graduated from Trinity University in San Antonio, Texas, with a BA in Economics and Finance. With her massive fortune, she has long concentrated on interpreting art, culminating in the opening of the Crystal Bridges Art Museum in her hometown of Bentonville, Ark, in 2011. She has also included other artworks from several famous artists.
10. Jim Walton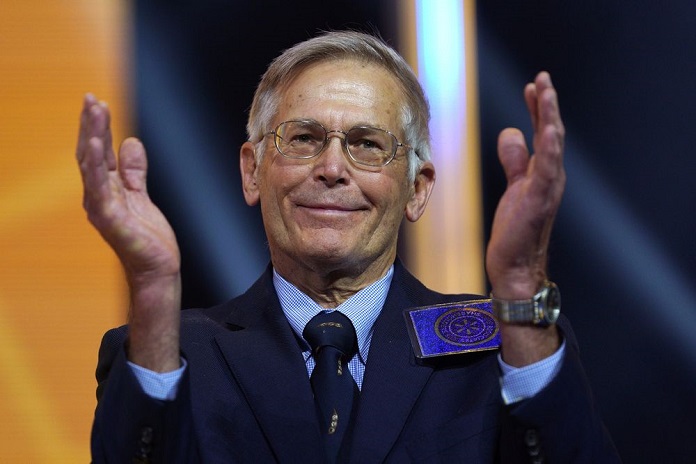 Net Worth: $53.5 Billion
Source: Walmart
Jim Walton is the youngest son of Sam Walton, the legendary founder of Walmart; the biggest retailer in the world. He obtained a Bachelor's degree in Business Administration from the University of Arkansas in Fayetteville, Arkansas, in 1971. He is a board member of the superstore.
The company made $473 billion in 2014 revenues with more than 11,000 stores in 27 countries. Asides his earnings from Walmart, he is also the Chairman of Arvest Bank and Community Publishers.
9. Michael Bloomberg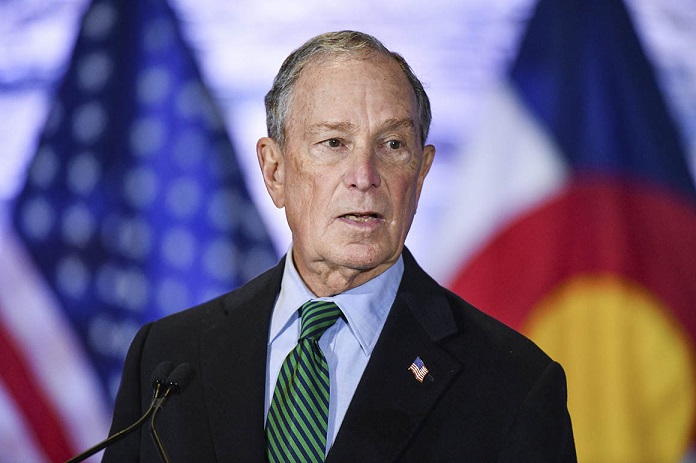 Net Worth: $60.1 Billion
Source: Bloomberg LP
Michael Bloomberg is a business tycoon, politician, and philanthropist. He made his money by developing the Bloomberg Terminal, computer software that serves professionals in the financial sector. The company also has footprints in media, with the Bloomberg News, Radio and Television.
Bloomberg has also served as the 108th Mayor of New York City. He held office for three consecutive terms, starting with his first election in 2001. Bloomberg completed his term as New York City's mayor at the end of 2013. In 2020, he contested in the Democratic Presidential Primary and spent $935 million.
8. Sergey Brin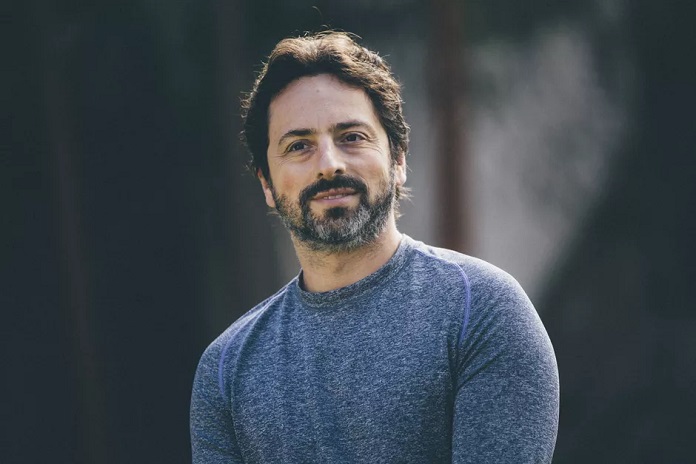 Net Worth: $63.3 Billion
Source: Google
Sergey Brin is a computer scientist and internet entrepreneur. He co-founded Google, one of the most profitable internet companies, with Larry Page. Brin received his bachelor's degree from the University of Maryland, following in his father's and grandfather's footsteps by studying mathematics, as well as computer science.
He went to Stanford University after graduation to earn a PhD in computer science. There, he met Page with whom he founded the company. He and his partner are co-presidents of Alphabet Inc. and manage its other entities, like X Development, CapitalG, GV and a few others.
7. Larry Page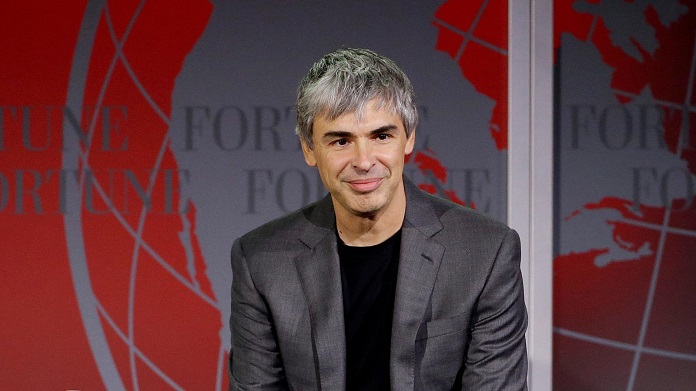 Net Worth: $64.9 Billion
Source: Google
With a $64.9 billion net worth, Larry Page is seventh among the richest people in the United States. Larry is a computer scientist and internet entrepreneur. He and Sergey Brin co-founded Google Inc. He also invented PageRank, Google's best-known search ranking algorithm. Page and Brin, his longterm friend and business partner, have overseen the growth of Google into the world's biggest search engine.
Through the company, he has solidified his wealth with the purchase of major corporations like YouTube, Waymo, Loon, Calico and several others. He is currently the co-president of Alphabet Inc., the parent company of Google and his other subsidiaries.
6. Steve Ballmer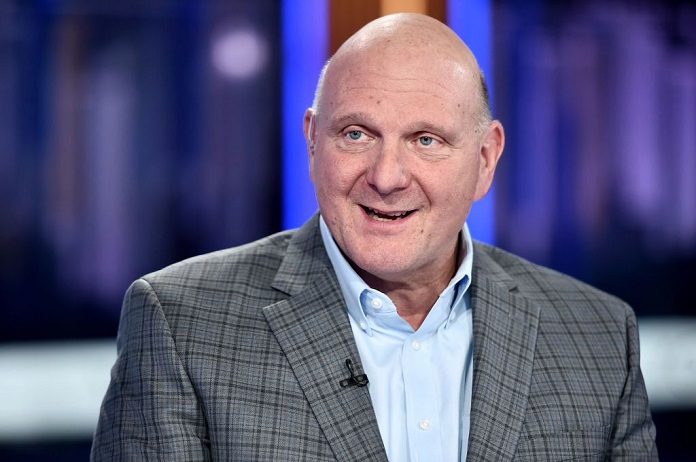 Net Worth: $68.4 Billion
Source: Microsoft, LA Clippers
Steve Ballmer was the chief executive officer of Microsoft from January 2000 before retiring in February 2014. He is also the current owner of the Los Angeles Clippers, a franchise that cost him $2 billion, the highest price ever paid for an NBA squad.
His wealth comes from being the 30th employee of Microsoft and its first business manager. For his compensation, he got a 5-10% stake in the company, which was worth billions when Microsoft went public. Since then, he has accumulated wealth through the growth of Microsoft into a trillion-dollar company.
5. Larry Ellison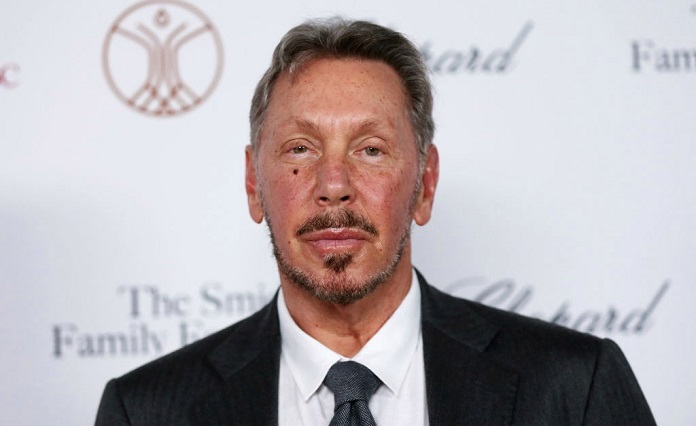 Net Worth: $69 Billion
Source: Oracle
Larry Ellison, a programmer and internet entrepreneur, founded the database software firm known as Oracle in 1977 after building databases for the CIA and has overseen its rapid growth. He was the Chief Executive Officer of the software company Oracle Corporation between its foundation in 1977 and 2014. Larry Ellison stepped down as CEO of the company in September 2014 and now stays on as Oracle's chairman and chief technology officer. He is arguably the first Silicon Valley tech entrepreneur to live big and fast.
Outside of his Oracle-driven wealth, Larry Ellison is also a significant investor in Tesla, Inc., Salesforce, and Astex Pharmaceuticals.
4. Warren Buffett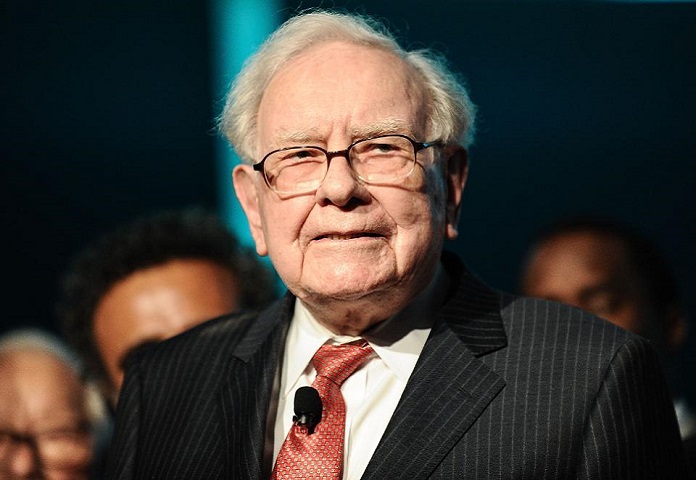 Net Worth: $71.9 Billion
Source: Berkshire Hathaway
Warren Buffet is the chairman, CEO and largest shareholder of Berkshire Hathaway, his diversified holding. According to the latest ranking of the richest people in the world by Forbes, he is the fourth wealthiest person in the whole of United States. His nicknames are as follows: "Wizard of Omaha", "Oracle of Omaha", or the "Sage of Omaha, thanks to his long string of successful investments in companies over the years.
He is richer than he ever was due to the stellar performance of his investment company Berkshire Hathaway. The company owns dozens of subsidiaries, including in railroads, insurance and energy, posting $247.5 billion in 2018 revenue and $4.02 billion in net income.
3. Mark Zuckerberg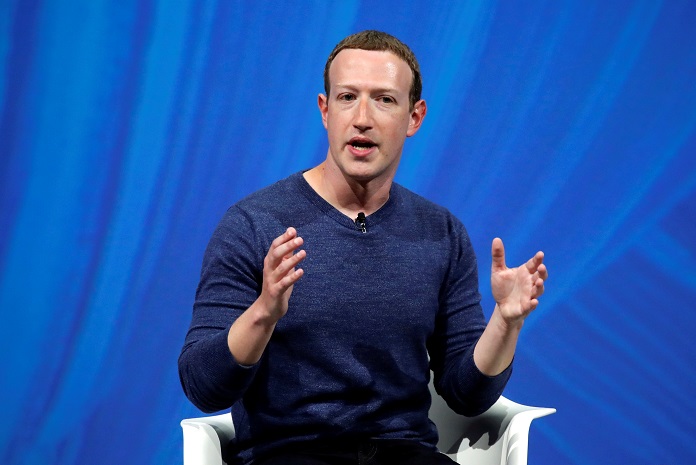 Net Worth: $86.8 Billion
Source: Facebook, Inc.
Mark Zuckerberg is a computer programmer, internet entrepreneur and one of five co-founders of the social networking website Facebook. He is the chairman and chief executive of Facebook, Inc. Mark has led his social network to new heights – revenue grew 58% in 2014 to $12.5 billion, backed by an increase in mobile ads.
Facebook has grown to more than 2.5 billion monthly active users, with over $70 billion in yearly revenue. His company is considered one of the Big Five tech companies alongside Apple, Google and Microsoft. Facebook, Inc. is also the owner of Instagram, WhatsApp and Oculus.
2. Bill Gates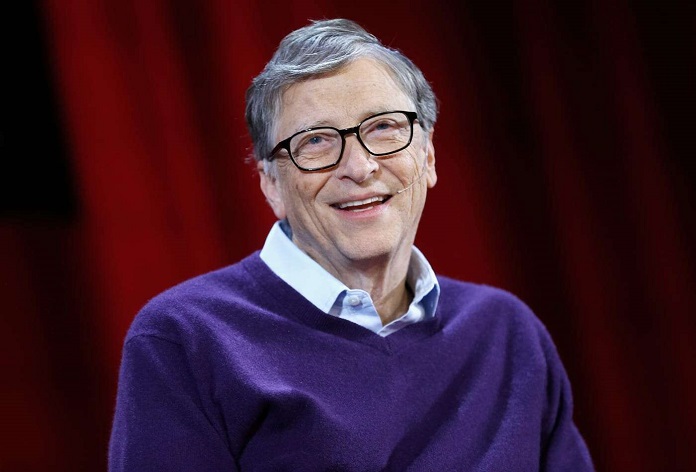 Net Worth: $109.5 Billion
Source: Microsoft and Cascade Investment
Bill Gates is a business tycoon, philanthropist, and computer programmer. He is the second richest person in the world and the United States. Microsoft, a company he co-founded in 1975, is the primary source of his fortune. Through his investment vehicle, Cascade Investment, he has significant stakes in a host of other companies, including Canadian National Railway, EarthNow and TerraPower.
His wealth more than doubled from $40 billion to over $82 billion between 2009 and 2014. Also, between 2013 and 2014, his wealth hiked by $15 billion, or about $1.5 billion more than the entire GDP of Iceland in 2014.
See Also: 10 Richest Instagram Influencers Based on How Much They Make Per Post
1. Jeff Bezos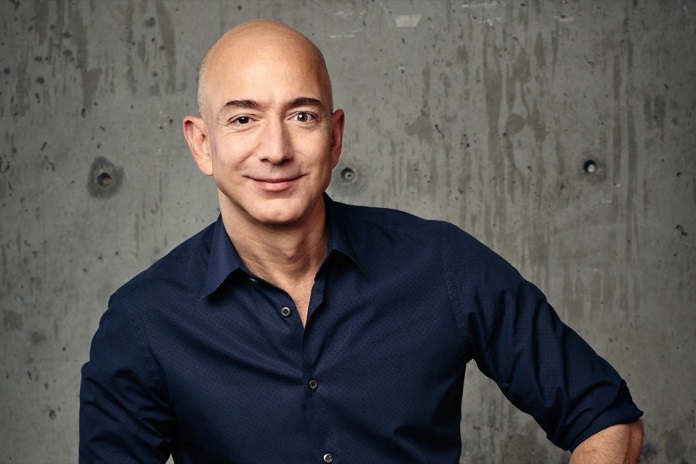 Net Worth: $156.7 Billion
Source: Amazon, Blue Origin, The Washington Post
At the top of this list of the richest people in the United States is Jeff Bezos. He is a technology entrepreneur and CEO of Amazon, the most valuable e-commerce company in the world. His ownership of the company has made him the richest man in American and the world. The company started by selling books but has since expanded to become a tech company with products like Amazon Alexa and Amazon Web Services. His creation is the second company in history to reach a market cap of $1 trillion.
Bezos also earns from owning high-value entities like The Washington Post, and the space company, Blue Origin. Aside from his significant investments, he is also an owner, as well as part-owner of several other companies via his Bezos Expeditions Venture Capital Firm.
Quick Summary
Below is a recap of the 25 richest people in  the United States:
Jeff Bezos
Bill Gates
Mark Zuckerberg
Warren Buffett
Larry Ellison
Steve Ballmer
Larry Page
Sergey Brin
Michael Bloomberg
Jim Walton
Alice Walton
Samuel Robson Walton
MacKenzie Bezos
Charles Koch
Julia Koch & Family
Elon Musk
Phil Knight & Family
Sheldon Adelson
Michael Dell
John Mars
Jacqueline Mars
Len Blavatnik
Jim Simons
Laurene Powell Jobs & Family
Stephen Schwarzman