When we think country music, we usually envision men and women strumming away on banjos and crooning about lost loves, hopes, and opportunities. However, this popular American music genre is actually worth billions of dollars and has richly rewarded many of its biggest stars including the likes of Dolly Parton, Shania Twain, Garth Brooks, and Toby Keith. The industry has also witnessed the emergence of new and exciting acts such as Zac Brown, Florida Georgia Line, and Lil Nas X, who brilliantly managed to combine elements of rap and country in his 2019 viral song, Old Town Road. This new wave of genre-bending acts ensures that country music will continue to thrive and produce many more millionaires in the future.
20. Zac Brown
Net Worth – $25 Million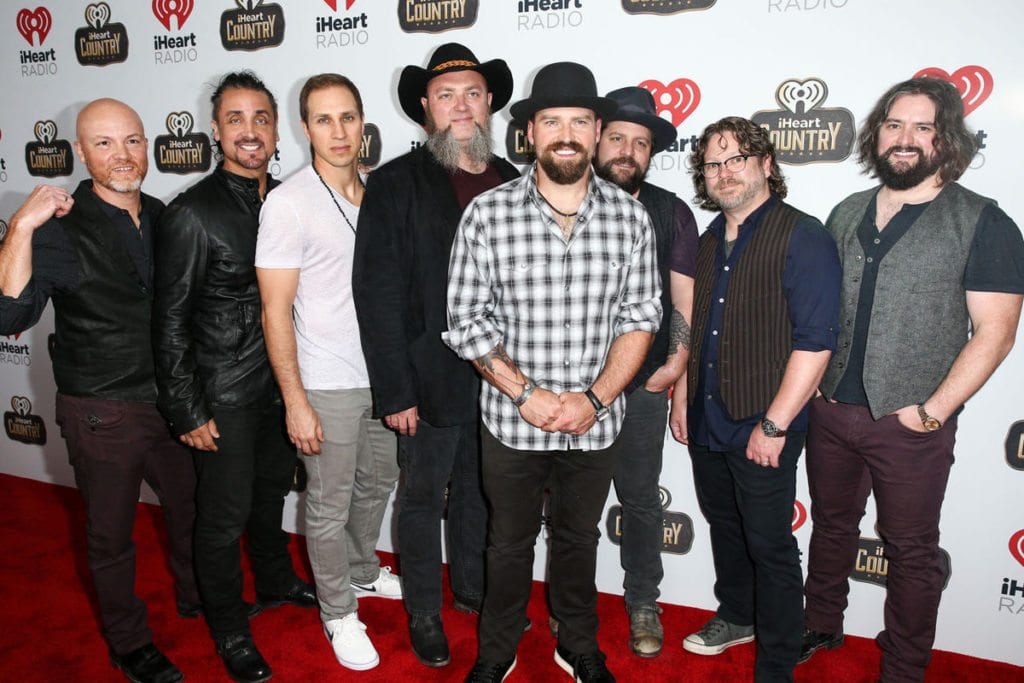 Since making their way into the music industry in 2002, this 8-man ensemble has gone on to establish themselves as one of the best things to happen to country music in recent times. Capably led by vocalist-cum-guitarist, Zachary Alexander Brown, the group has dropped about seven studio albums out of which three have been certified platinum. They have also embarked on several sold-out tours and have headlined many notable music festivals including the 2006, 2009, and 2010 editions of the Bonnaroo Music Festival and the 2013 Stagecoach Festival. The income from these various endeavors has resulted in a net worth estimated at $25 million.
19. Miranda Lambert
Net Worth – $45 Million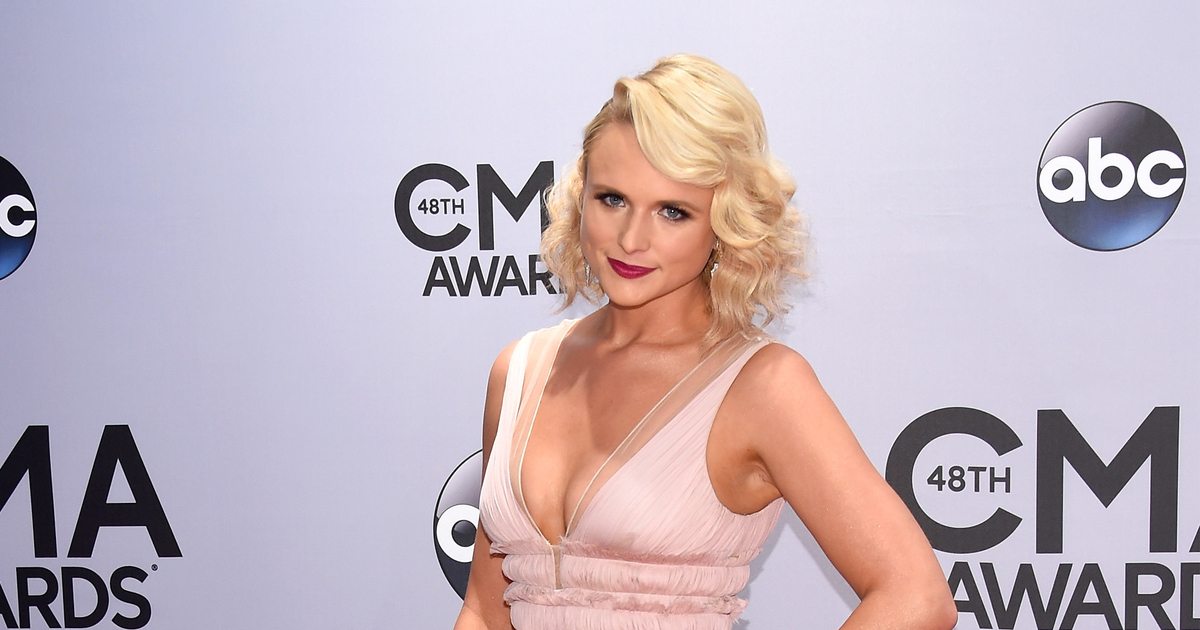 Lambert may have witnessed several ups and downs in her love life, but her music career remains seamless and this has resulted in a net worth of $45 million. Since making her debut in the year 2001, the Texas-native has dropped at least six studio albums which have spurned several hit songs such as Kerosene, Bring Me Down, Gunpowder & Lead, The House That Built Me and Automatic. She has also headlined many lucrative tours and has scored sponsorship deals with several brands including Chrysler's Ram Trucks. Lambert utilizes her fortune to live a good life. She has also dedicated a significant sum to her MuttNation Foundation which provides shelter for rescued animals.
18. Blake Shelton
Net Worth – $60 Million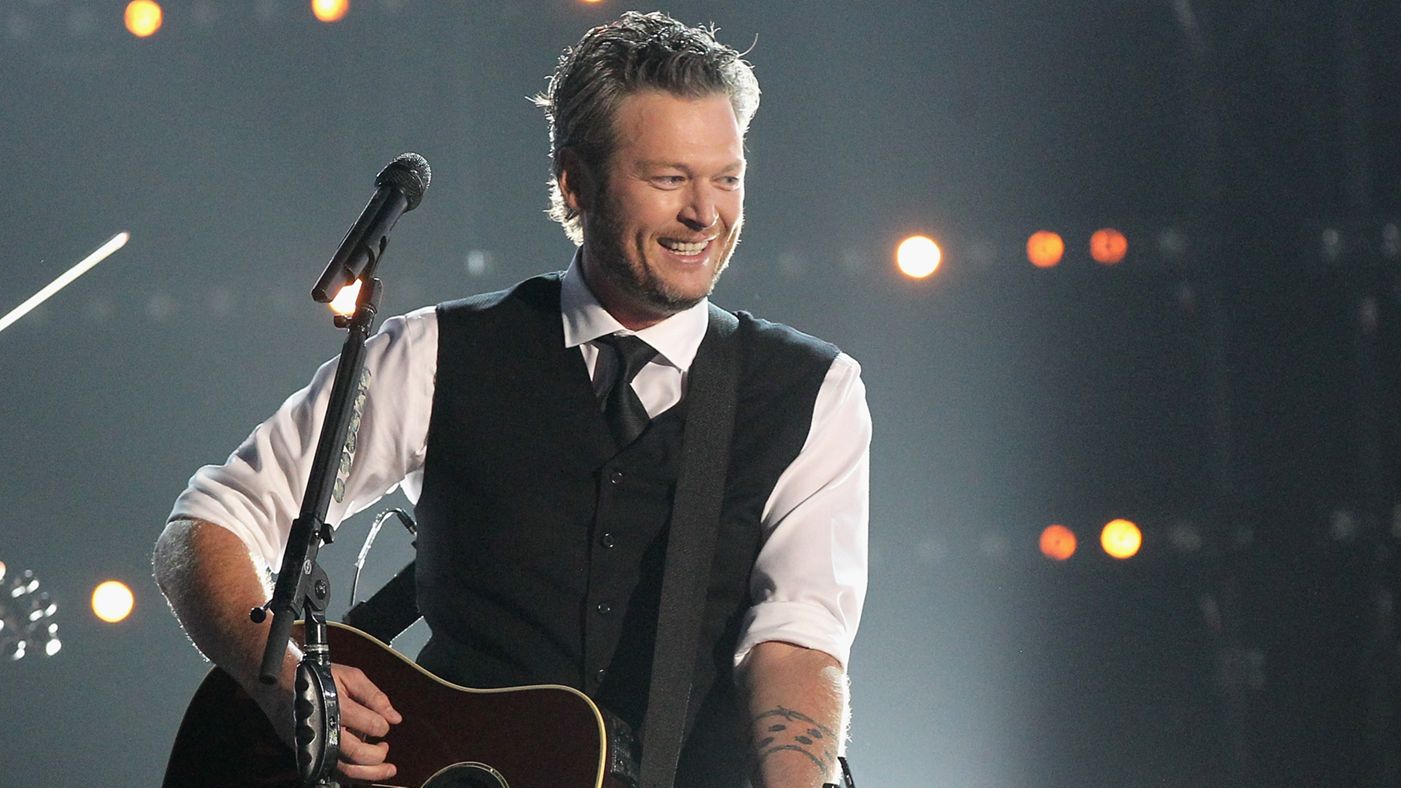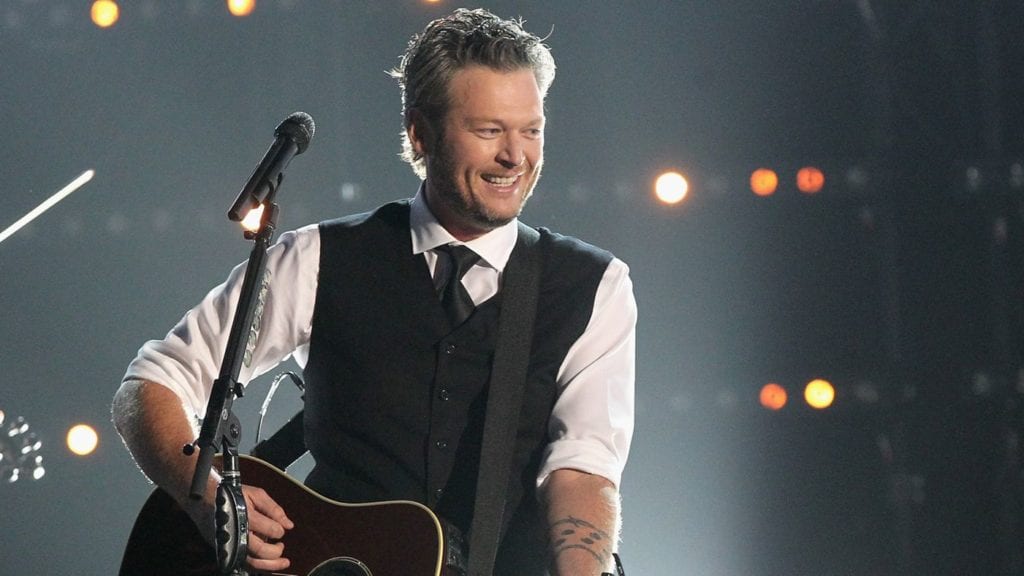 It may seem a bit ironic but the 18th person on our list of the richest country music singers in the world is none other than Miranda Lambert's ex-husband, Blake Shelton. Shelton got his start composing and writing songs for other artists in Nashville in the mid-90s. He subsequently dropped his first single, Austin, in 2001 and this went on to top the charts. Since then, He has grown from strength to strength and has been credited with making country more mainstream. He has also served as a coach on popular NBC singing show, The Voice. The singer has been on the show since 2011 and reportedly makes as much as $13 million each year. All these accounts for a net worth of $60 million.
17. Keith Urban
Net Worth – $75 Million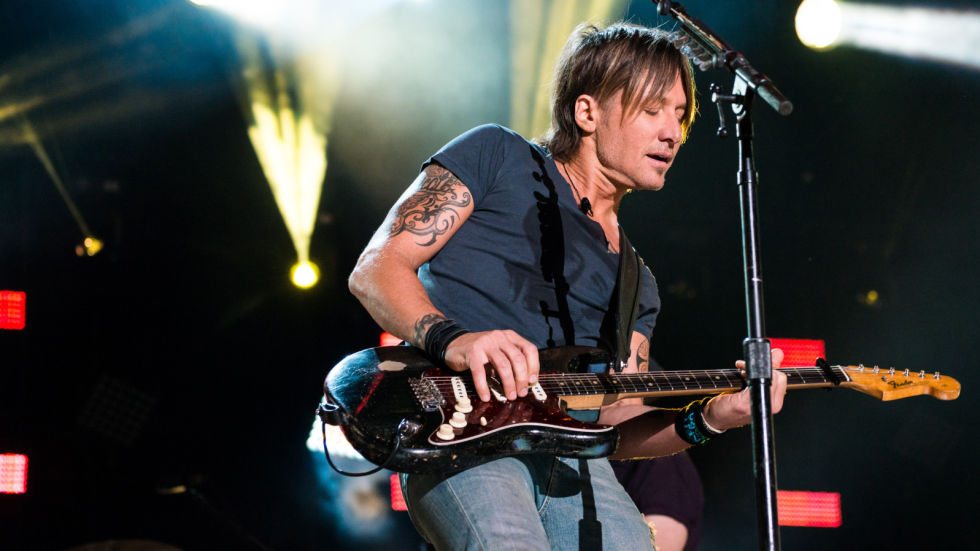 If you thought that country music is just for the Americans, then Keith Urban is here to prove you wrong. The New Zealand-Australian country singer, songwriter, and record producer first rose to the limelight with his self-titled 1999 album which is certified platinum. He has since dropped several acclaimed works and has also received many accolades including four Grammy awards. On the TV screens, Urban has worked as a judge on American Idol for multiple seasons. He has also served as a vocal coach on The Voice Australia and has been handsomely rewarded for his troubles.
16. Faith Hill
Net Worth – $80 Million
When you look at the accomplishments that Hill has recorded in the music industry, it is quite easy to forget her humble beginnings as an infant who was given up for adoption. Hill thankfully did not allow her circumstances to weigh her down but pursued her God-given passion with determination. That determination has now paid off today as she is one of the most commercially successful country music acts in the world. She has also achieved mainstream success with albums such as Faith and Breathe and all this has resulted in a mouth-watering fortune of $80 million.
15. Carrie Underwood
Net Worth – $85 Million
Most talent show winners end up not making much impact in their professional music career. However, if there is one person that has proven this theory wrong, it is Carrie Underwood. The Oklahoma native first rose to fame after winning the 2005 edition of American Idol. She has since gone on to prove that her Idol exploits are no fluke, dropping hit songs such as Jesus, Take The Wheel, Before He Cheats, and Inside Your Heaven. She has also made history as the only country artist to debut at number one on the Billboard Hot 100. With all these magnificent achievements to her credit, it comes as no surprise that Underwood is one of the richest country music singers in the world with a fortune of $85 million.
14. Tim McGraw
Net Worth – $86 Million
McGraw predictably owes his humongous fortune to his glittering music career which has seen him sell over 80 million records worldwide and headline one of the highest-grossing tours in music history aka Soul2Soul II. Another source of his wealth is his respectable acting career which has seen him feature in several movies including Country Strong, Flicka, The Shack, Four Christmases, Tomorrowland, Friday Night Lights, and The Blind Side. There is definitely no doubt that McGraw's multitalented nature has paid off in spades.
13. Brad Paisley
Net Worth – $92 Million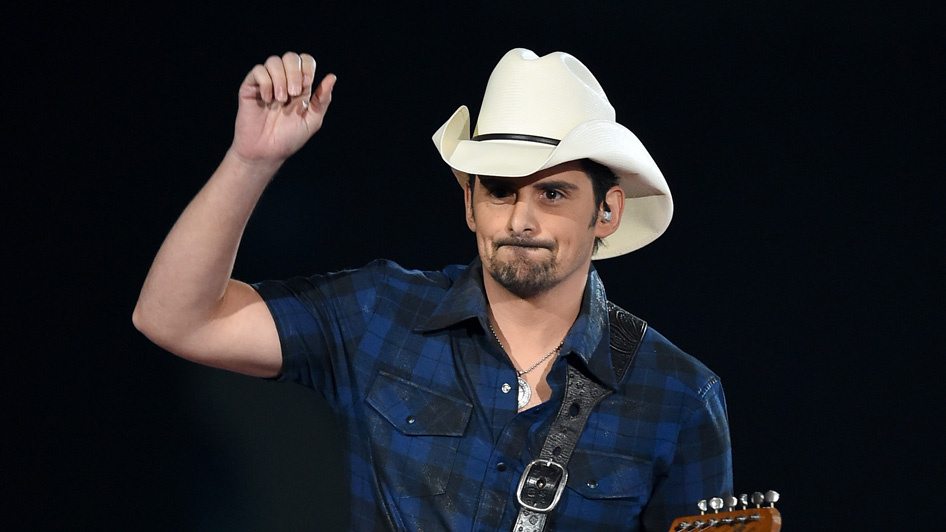 Paisley is renowned for the diversity of his music and there is no doubt that this is what has contributed to his mercurial career as well as the attendant wealth. The Virginia-native has sung about everything including the internet, reality TV, multiculturalism as well as technology. He also remains quite faithful to traditional country standards thus making for bestselling albums as well as sold-out concerts.
12. Reba McEntire
Net Worth – $95 Million
Another country artist who has greatly benefitted from being multitalented is Reba McEntire. On the music scene, the Oklahoma native has released 29 acclaimed studio albums and has sold over 75 million records worldwide. She has also won numerous awards and is regarded as the "Queen of Country Music''. In the acting world, McEntire has featured in several productions including her eponymous show titled Reba. The sitcom ran from 2001 – 2007 and fetched her a Golden Globe nomination for best actress in a TV series. As a result of her singing and acting chops, McEntire has been able to build a fortune of $95 million, making her one of the richest country music singers in the world.
11. Alan Jackson
Net Worth – $97 Million
Jackson may have started pursuing his music career at the relatively late age of 27, but he has since achieved phenomenal success. He has also built up a handsome fortune thanks to record sales, about 75 million worldwide, as well as lucrative tour deals. The avid songwriter has headlined several tours including Keepin' It Country Tour, and The Fruit of the Loom Tour (which paid him about $40 million).
10. Brooks and Dunn
Net Worth – $100 Million 

It is often said that two heads are better than one and the musical duo of Brooks and Dunn certainly prove that. The two men initially embarked on a solo career before joining forces in the year 1991. Since then, they have dropped 11 studio albums, out of which nine has been certified platinum. They have also embarked on several sold-out tours thanks to their contrasting personalities of the laid-back, singing Dunn and the energetic, guitar-playing Brooks. All these have resulted in a wealth that they may not have achieved on an individual basis.
9. Johnny Cash
Net Worth – $120 Million
The legendary Cash may no longer be with us but his estate continues to roll in the bucks. This is a big testament to the glittering career he had while alive. A career that saw him sell 90 million records and win numerous accolades. Cash sadly passed away in 2003 at the age of 71 with a net worth of $60 million. That figure has now doubled to $120 million thanks to continued income from his music royalties, auction of prize items, and other estate activities.
8. Kenney Chesney
Net worth – $190 Million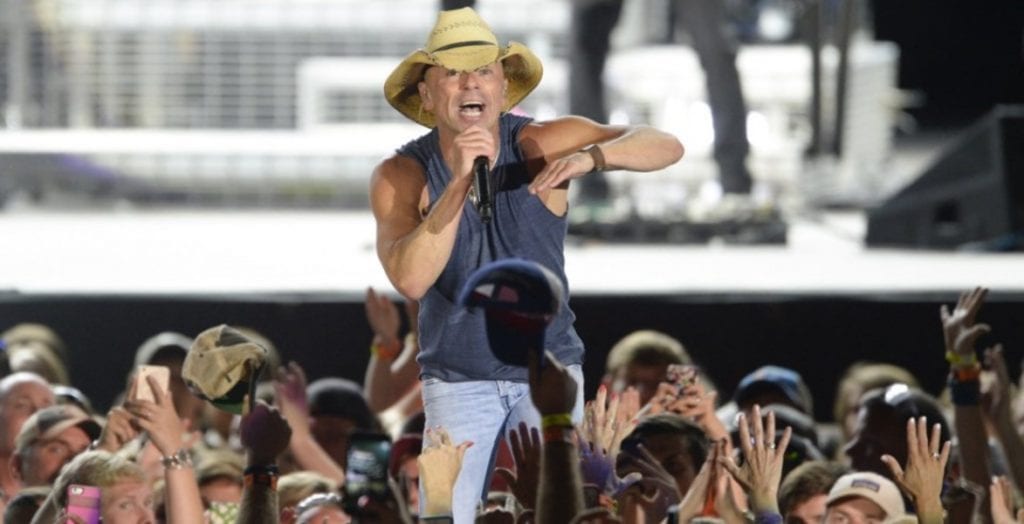 Chesney built a large portion of his $190 million fortune from aggressive touring exploits. The singer/songwriter has headlined several should-out tours between 2001 and 2019 including No shoes, No Shirt, No Problems Tour, Margaritas N' Senoritas Tour, Somewhere in the Sun Tour, The Poets and the Pirates Tour, No Shoes Nation Tour, Spread The Love Tour, Trip Around The Sun Tour, The Big Revival Tour, and Songs for The Saints Tour. All these tours have fetched Chester the Billboard Touring Award on five occasions. It has also resulted in huge revenues, thus helping him to build his fortune.
7. Kenney Rogers
Net Worth – $250 Million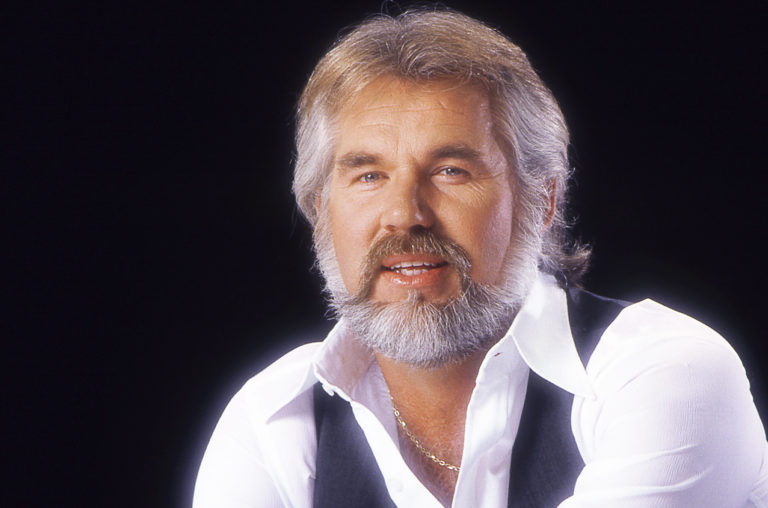 Another Kenny who makes it to the list of the richest country music singers in the world is Kenny Rogers. Even though the legendary singer was commonly billed as a country artist, he also enjoyed success across other genres such as jazz, folk, pop, and even rock. This diversity endeared him to national and global audiences. It also saw him sell about 100 million records in total. By the time of his demise in March 2020, Rogers had a net worth estimated at $250 million.
6. George Strait
Net Worth – $300 Million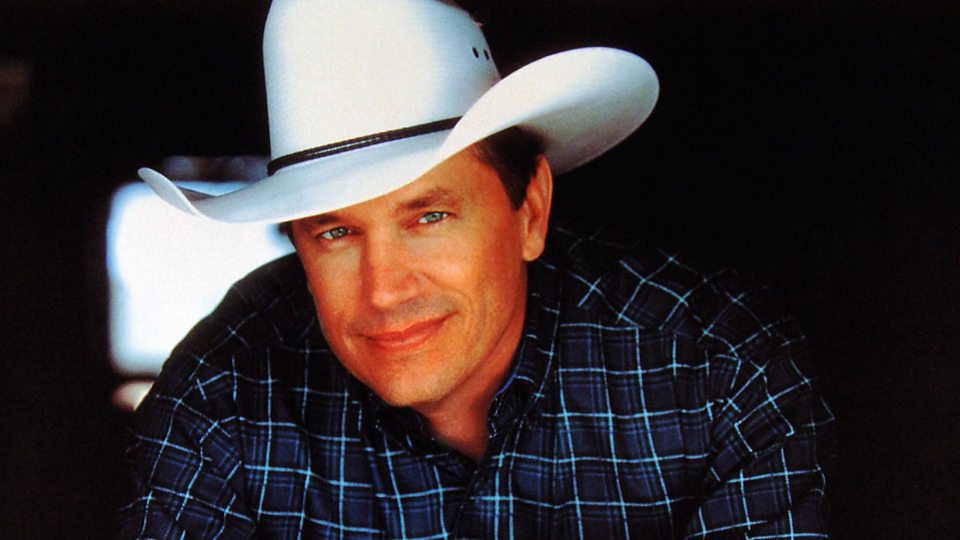 Strait is widely regarded as "The King of Country Music" and this reputation does not come empty-handed. The avowed singer/songwriter has accumulated a fortune worth $300 million thanks to an impressive career that has spanned four decades. During this period, Strait has dropped about 30 albums which have gone on to sell 100 million copies worldwide. The legendary singer has also embarked on some of the most successful tours in history, accumulating $99 million for his Strait Tours which spanned just three years. Strait is truly a legend of the game and he has the fortune to show for it.
5. Garth Brooks
Net Worth – $350 Million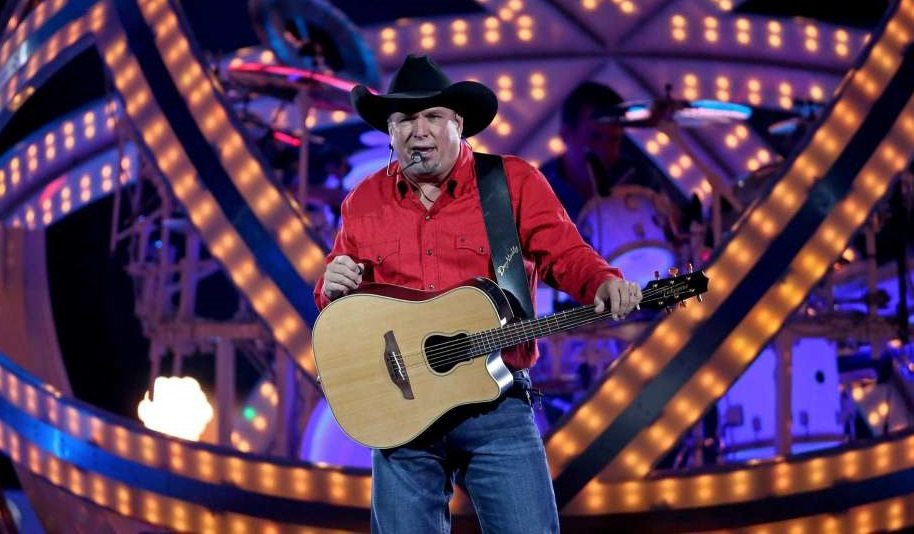 Brooks' exploits in the music industry, including being the first artist in music history to have eight diamond albums as well as the highest-selling solo artist in the US, is well established and has contributed to his wealth. The singer/songwriter has also built his fortune from other sources including his record label known as Pearl Records. Another thriving venture by Brooks is his online music store known as GhostTunes. GhostTunes operated between 2014 and 2017 during which it adequately rewarded both artists and songwriters. The app was later snapped up by Amazon Music in 2017.
4. Taylor Swift
Net Worth – $360 Million
If there is one word that perfectly captures Taylor Swift's career, it is phenomenal. She is the youngest artist to be signed by Sony Music (14 years). She is also the youngest person to singlehandedly write and perform a number-one song on the Billboard Hot Country Songs chart (17 years). Swift is the only music artist to have four consecutive albums sell one million copies in their first week of release. She is also the first woman in the United States to have six albums sell over 500,000 units in their first week. All these achievements do not come empty-handed and have resulted in a net worth of $360 million for Swift. Her fortune is buoyed by lucrative tours including the Reputation Tour of 2018 which grossed 266.1 million, making it the highest-grossing tour in US history.
3. Toby Keith
Net Worth – $365 Million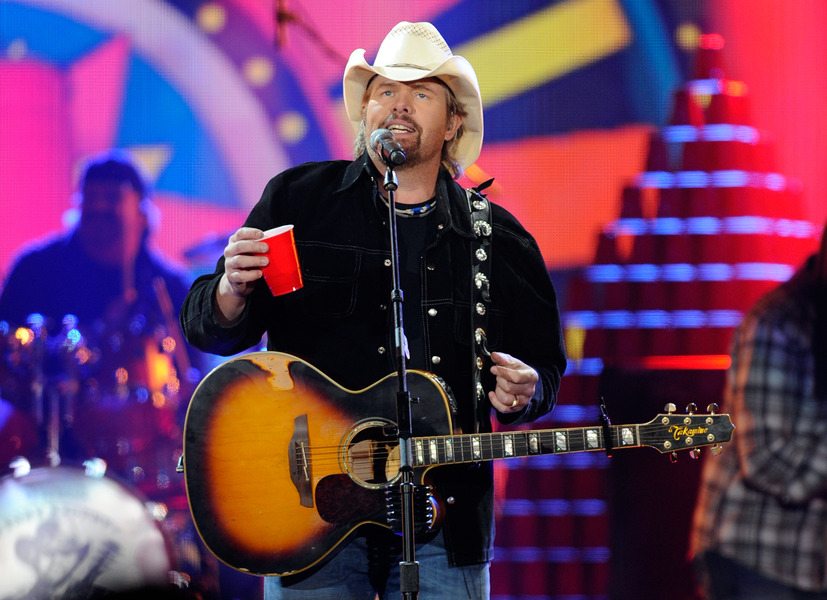 The 3rd person on the list of the richest country music singers In the world is Toby Keith. Keith is not only renowned for his exploits in the music industry but also in the world of business. Fondly described by Forbes as the capitalist cowboy, the country singer sits atop a thriving business empire comprising of a restaurant franchise, known as Toby Keith's I Love This Bar & Grill, a clothing line, a horse farm, an apartment complex, a Starbucks as well as a thriving tequila brand known as Wild Shot. All these ensure that Keith is perpetually making money even when he has no new albums or concerts on the cards.
See Also:  10 Greatest Country Songs Worth Listening To
2. Shania Twain
Net Worth – $400 Million
For much of the 90s, Shania Twain held sway as one of the most successful artists in the world. Her 3rd studio album, Come On Over, sold over 40 million copies, making it the bestselling album of all time by a female artist. The work also spurned several hit singles and fetched her four Grammy awards. Given this stardom, Twain seemed destined for greater things. All these however came crashing down in the 2000s when she lost her vocal cords and also divorced a cheating husband. Both facts could have weakened any lesser man or woman but not Twain. She made her triumphant comeback in 2012 and her bottom line is better off for it.
1. Dolly Parton
Net Worth – $500 Million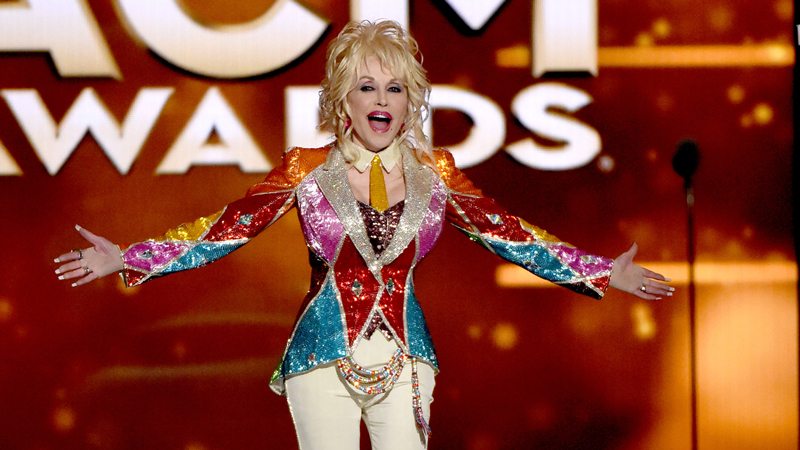 Even if you are not a fan of country music, there is no way you would not have heard of, and possibly love, a song by Dolly Parton. The legendary American singer is one of the finest ambassadors of country music with international hits such as Jolene and Coat of Many Colors. She has also enjoyed an accomplished career as an actress, author, and humanitarian. Through it all, Parton has accumulated a fortune worth half a billion dollars thanks to album sales, royalties, acting fees, and concert revenues. The singer also owns the famous Dollywood Theme Park in Tennessee which attracts 3 million viewers each year and generates millions of dollars in revenue.