After breakups, many just find a way of becoming friends at best or avoiding each other at worst. That was not the case with Miranda Lambert and Blake Shelton. Years after the two have split and moved on to date other people, they are still stuck taking swipes at each other whenever the opportunity presents itself and when it doesn't, they create it. The two who were once the most beautiful couple in the country only after Faith Hill and Tim McGraw had a love story that could charm almost anyone before their ship surprisingly hit the iceberg and sank. When their journey began as lovers, there was no indication theirs was not a happily ever after.
Since they walked out on each other, there have been speculations as regards the exact reasons behind their breakup with many even going to the start of their relationship to see if they could figure if there were signs right from the start. Let's take a look at how they met and the main reason why their marriage ended
How Did Miranda Lambert and Blake Shelton Meet
Miranda Lambert and Blake Shelton did not meet in the best way that one would want a couple to meet. It was rather scandalous in more ways than one; Blake Shelton was a married man when the couple first met in 2005. They briefly ran into each other before they later performed the David Frizzell and Shelly West song "You're the Reason God Made Oklahoma" on the CMT 100 Greatest Duets special.
They were paired by CMT to perform the duet. It could be the song or something more, but while they were on stage for the rehearsal, they revealed that something neither of them understood happened. They both knew it and according to Shelton, even though he was married at the time, he couldn't help but fall in love with Miranda.
Miranda on her part, said she had always known that the man who would become her husband would have already been married and as such, she also knew something was on. According to them, even with the vibes already established, they did not have an affair because according to her, she had grown up seeing affairs and she knew better than that.
By 2006, the country singer decided to end his marriage to his wife Kaynette Gern whom he had been married to since 2003. The two had dated for a long time before they finally married on November 17 of that year. Following his divorce in February 2006, Lambert and Shelton went public with their romance which before the divorce papers were signed was kept away from the media. At that point, it was already known that they were an item but it wasn't until the spring of 2007 that they made their first public appearance as a couple when they attended the CMT Music Awards where they also made their red carpet debut.
Four years on, the beautiful couple seemed to be going even stronger and then in May 2010, he decided to take it even farther by proposing to her. To show his seriousness, Lambert went ahead to ask Miranda's father's blessings before he asked for her hand. A year after the proposal, the couple finally walked down the aisle in Boerne, Texas on 14 May 2011. Having been together for a massive five years before they finally got married, one would believe that they were a couple that would last forever, most especially if one considered how their relationship began and how the country singer's first marriage ended.
However, their happily ever after never came because less than three years into their marriage, rumors surfaced that their marriage was in trouble with speculations of cheating and a possible divorce. According to a report at the time, the pair was on their way to a $40 million dollar divorce. The country megastar was quick to take to his Twitter to deny the reports, making it clear that his marriage was healthy and although they had their challenges, he couldn't imagine life without his wife. Before then, Lambert did not hide it that for her, divorce had never been an option, and so she was in her marriage for life.
Miranda Lambert and Blake Shelton survived as man and wife until 2015 when they finally decided to call it quits, walking out on their marriage that was four years old. They stated that although that was not the future they had wanted, they had to move on separately.
Why Did Miranda Lambert and Blake Shelton Split
Everything was Wrong from the Start
Call it karma if you may, but the marriage between Miranda Lambert and Blake Shelton was faulty right from the start. Shelton was married to another woman whom he had known for much longer before he met Miranda and he threw it all away. According to sources, Kaynette Gern was a loyal wife to Blake and she stood by him through some of his toughest times. There are also those that believe the singer might have hardly gone as far as he has without the help and support of Gern.
Being high school lovers, Kaynette managed her husband at the start of his career and it all came to an end, Shelton said his divorce from her was the hardest thing he had ever done. However, even before the two were finally divorced, there was a word that Shelton and Miranda had already started dating. Even though there was hardly any open fact to give credence to this, in her divorce filing, Kaynette accused her ex-husband of inappropriate marital behavior, which could suggest more than the public knows.
Cheating Rumors
According to a report by TMZ, a source revealed to them that Blake believed Lambart was cheating on him with Chris Young with whom she was spotted in public a number of times. Young opened for Lambert when she was on tour and they became close with some sources claiming that the two were acting like a couple and the bond they developed was said to have gotten Shelton disturbed although it was said he didn't think there was anything going on between the two.
The rumor got serious so much that Young had to address the allegation. He said both Shelton and Miranda were his friends and it was weird that he was dragged into something like that. According to him, the day the rumor began, he was with Shelton and he also took to his Twitter to state that the rumor was fake as he would never betray the friendship of Blake and Miranda.
In the same way, there were words going round that Shelton was having an affair with another country singer Cady Groves who was referred to as the "other woman" between them. After the divorce, Groves came out fuming that the couple allowed her to take the bullet for their failed marriage. Before the allegations, Shelton and Groves got very flirty on Twitter where they exchanged some tweets while Shelton was still married to Lambert. This later made it easy for people to believe there was something going on between the two. More so, they were said to have been spending too much time together.
Gwen Stefani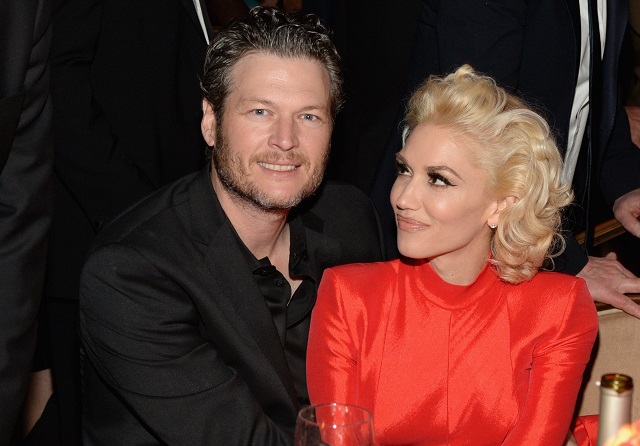 In the divorce between Miranda Lambert and Blake Shelton, it has become rather convenient for many to easily finger the Gwen Stefani factor because only a few months after the marriage ended, it became known that the two who were working together were spending a lot of time each other.
However, before they started dating, Gwen was already having a problem with her own marriage to Gavin Rossdale which was already ending in divorce having been together since 2002 and with three children between them. By April 2016, the marriage had come to an end and by July of the same year, Blake's marriage also ended.
Although they only began dating when they were both single, there has been the speculation that Gwen's divorce might have made it easier for Shelton to also call it quits on his marriage.
See Also: Angelina Jolie vs Brad Pitt: Who Makes More Money Now After Their Divorce
Their Subsequent Relationships
Since their relationship ended, both Miranda Lambert and Blake Shelton have gone on to date other people. As stated, not long after they went their separate ways, Lambert moved on with Gwen Stefani with whom he has remained ever since. From his previous marriages, The Voice judge has not had any child.
Miranda got into a relationship with Anderson East in September 2015. The relationship lasted for three years before it ended in 2018. Next, she got into a relationship with Evan Felker in February 2018. According to Felker's wife whom he married only in 2016, he left her and went off with the country singer but by August 2018, the relationship had ended.
In February 2019, the entertainment world was thrown into a big surprise after Miranda made an announcement of not only a relationship but also of marriage to Brendan Mcloughlin whom she described as the love of her life. Brendan is an NYPD officer.