Royalty breeds kings and queens, but most importantly, it breeds princesses who are celebrated almost as much as their parents. Princesses are people of synonymous with beauty, power and wealth. They are a dignified lot who have been exalted above mere mortals right from the beginning of time.
However, gone are the days when the distinguishing feature of every princess is just beauty. Even though beauty matters, the dignity of their wealth and how they use it matters even more now. It would be safe to say that the true mark of royalty these days is wealth, wealth and more wealth. So instead of telling you how beautiful princesses are, we bring you a list of the richest Princesses in the world.
These Princesses have distinguished themselves in making wealth and using it to better the lives of others while still swimming in it. Everything about them radiates money, from the designer clothes they wear to their diamond jewelry, to their expensive vacations and the expensive homes they live in. Read on to see the world's ten Wealthiest Princesses and what they are worth.
Richest Princesses In The World And Their Net Worth
12. Princess Eugenie Of York – $5 Million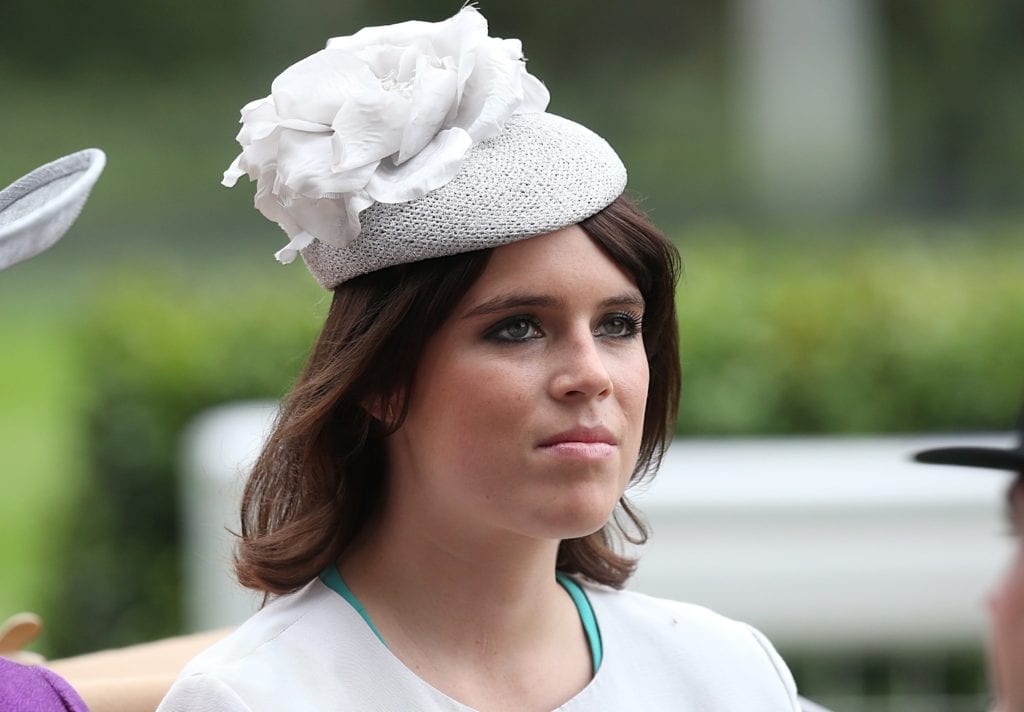 We're starting this list of richest princesses in the world with Princess Eugenie, the second and younger daughter of Prince Andrew, Duke of York and Sarah, Duchess of York. She is the seventh and the second female in the line of succession to the throne of the Commonwealth realms. As an industrious Princess, she works as a benefit auctions manager. Her first royal engagement was opening Teenage Cancer Trust's unit for young cancer patients in Leeds on 23 October 2008.
Not all of Princess Eugine's income comes from her entitlement as a member of the royal family.  As a matter of fact, the princess is not a "working royal but definitely, she is a devoted career lady. She has worked in a few places where she made moderate earnings: She was a specialist at a New York-based online auction house Paddle8. Currently, she works as an associate director of a London-based contemporary art gallery Hauser & Wirth and her annual salary is impressively around £110k
11. Princess Beatrice Of York – $5 Million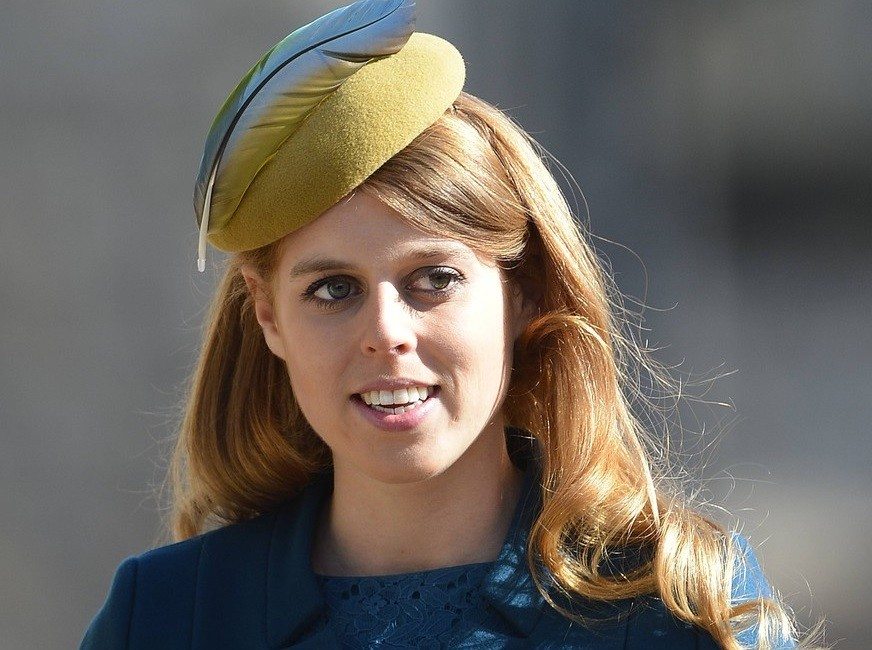 Princess Beatrice is the older sister of Princess Eugene. She works with organizations like Teenage Cancer Trust And Springboard For Children. She has also been known to raise money for children in crisis. She was formerly the sixth in the line of succession to the throne, but with the birth of Princess Charlotte, Beatrice became the seventh, and the third female, in the line of succession to the throne of the sixteen Commonwealth realms.
Being a non-working royal means that Princess Beatrice is not entitled to any income from the royal family but like her sister Eugenie, she is entitled to rewards for being among the Queen Mother's grandchildren. She and her sister both have a share in their parent's £3 million divorce settlement as well as the £1.4 million trust fund set aside for their education.
Aside from the royal money, Beatrice did engage herself in jobs that helped boost her income. She worked full time in business, shortly after graduating from Goldsmiths, University of London. She was the Vice President of software company Afiniti that was valued at $1.6 billion in 2017. Her annual salary is estimated at £83,810 (about $107,000). Her engagement and possible marriage to Edoardo "Edo" Mapelli Mozzi in 2020 could see her net worth increase in the coming years.
10. Princess Madeleine Of Sweden – $10 Million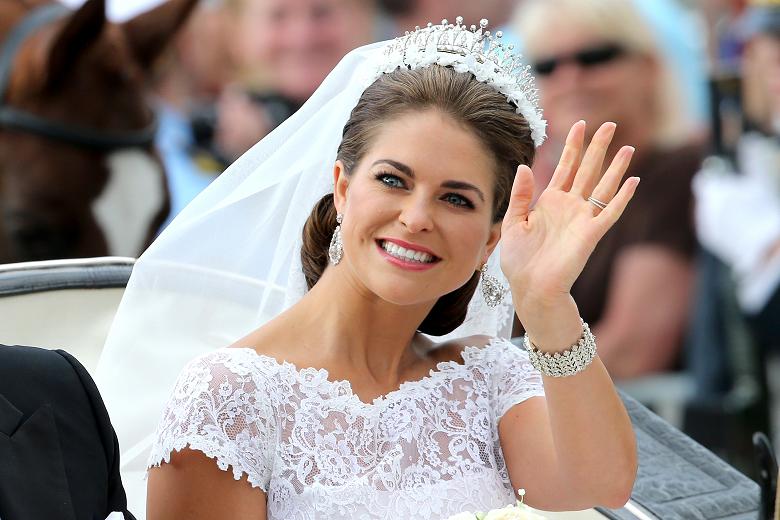 Born in 1982, Princess Madeleine of Sweden, Duchess Of Halsingland and Gastrikland, is the second daughter of King Carl XVI and fourth in line of succession to the Swedish throne. She is a member of the House of Bernadotte and the church of Sweden. She is married to Christopher O'Neill, an American businessman, and the couple has two children. She attends to her royal duties as well as other charity duties she finds pleasing.
9. Princess Victoria Of Sweden – $10 million
Born to King Carl XVI Gustaf and Queen Silvia, Victoria is a princess by birth and immediate heir apparent to her father's throne. Since she turned 18, the princess has been representing her father as head of State in his absence. Like her younger sister Princess Madeleine, Victoria is a member of Bernadotte Royal House. She has quite a number of educational qualifications and engages often in charity. In 2010, she married Prince Daniel Westling, Duke of Ostergotland. Princess Victoria shares the same net worth as princess Kate Middleton the future Queen Consort of England and Princess Sofia who both have $10 million each.
8. Zara Phillips – $20 million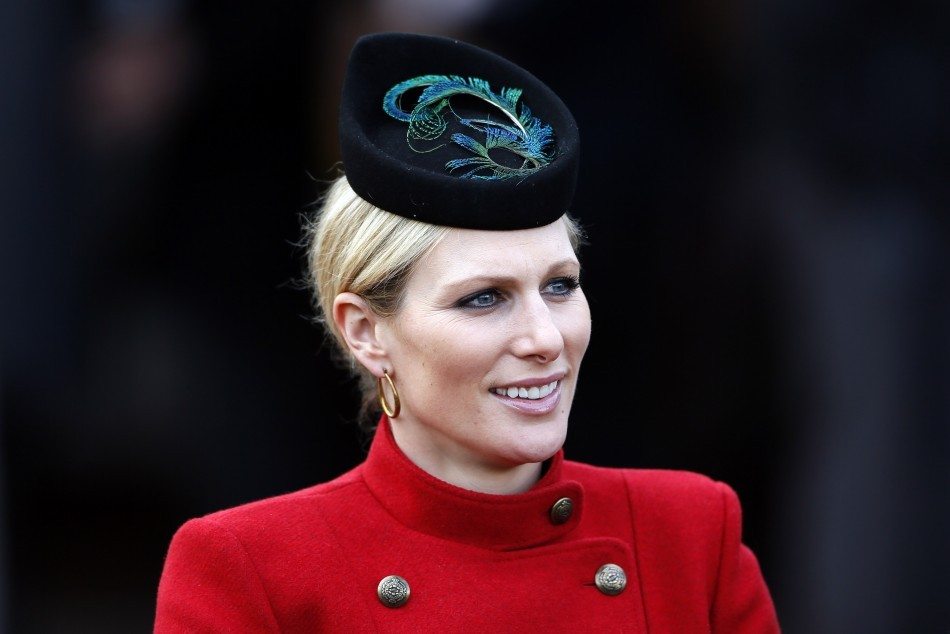 Though she is the Princess royal- Anne's daughter and Queen Elizabeth II's granddaughter, a majority of Zara's net worth comes solely from her achievements and success as a ruling British equestrian. Popular among her numerous accolades include the silver team award during the 2012 Summer Olympic games in London. She is married to ex-rugby player Mike Tindall.
See Also: Top 15 Richest Royals in the World
7. Princess Anne – $30 Million

Princess Anne is the only daughter of Queen Elizabeth II and Prince Phillip. At the time of her birth, she was third in the line of succession, but she is presently the twelfth. She is well-known in the UK for her charitable works. She is associated with more than 200 organizations one of which is Save The Children Fund. Even at 64, she still finds a way to give back to society.
6. Princess Caroline Of Hanover – $75 Million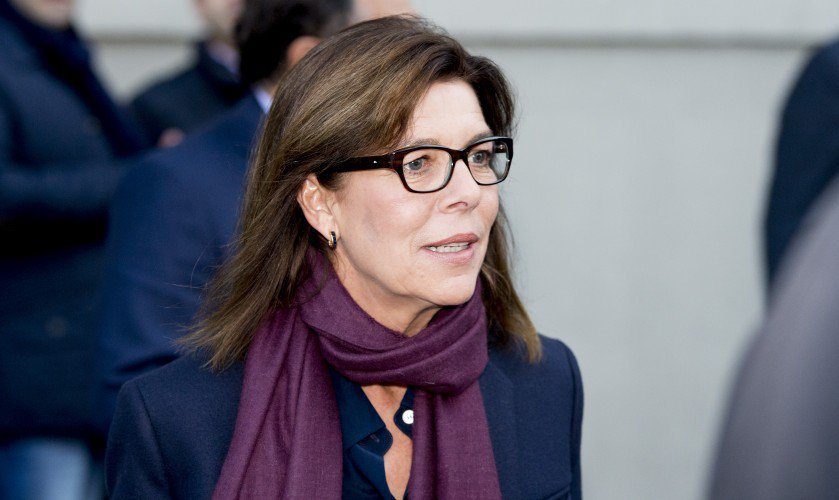 Princess Caroline is the older sister to Princess Stephanie of Monaco. Born into the House of Grimaldi as the eldest child of Rainer III, Prince of Monaco and Grace Kelly, she acquired the Hanover name from her marriage to Ernst August, Prince of Hanover, which is her third marriage.
5. Princess Stephanie Of Monaco – $100 Million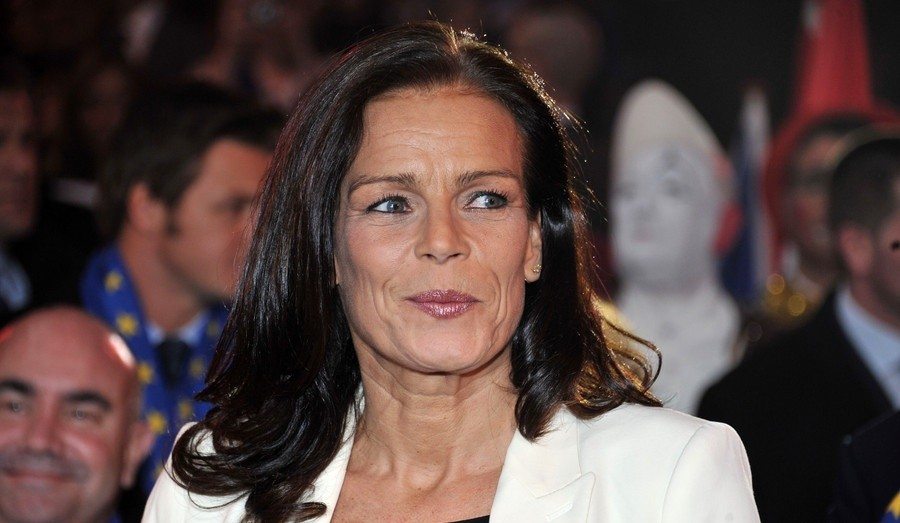 Princess Stephanie may be the youngest child of Grace Kelly and Rainer III, Prince of Monaco, but she is certainly one of the richest princesses in the world. Although a member of the house of Grimaldi by birth, she has been married twice to Daniel Ducruet and Adans Lopez Peres. The 50-year-old is the tenth in the line of succession to the Monegasque throne. She has been known to dabble into a lot of things like the restless spirit she is, she was once a singer, a swimwear designer, and fashion model.
4. Princess Charlene Of Monaco – $150 Million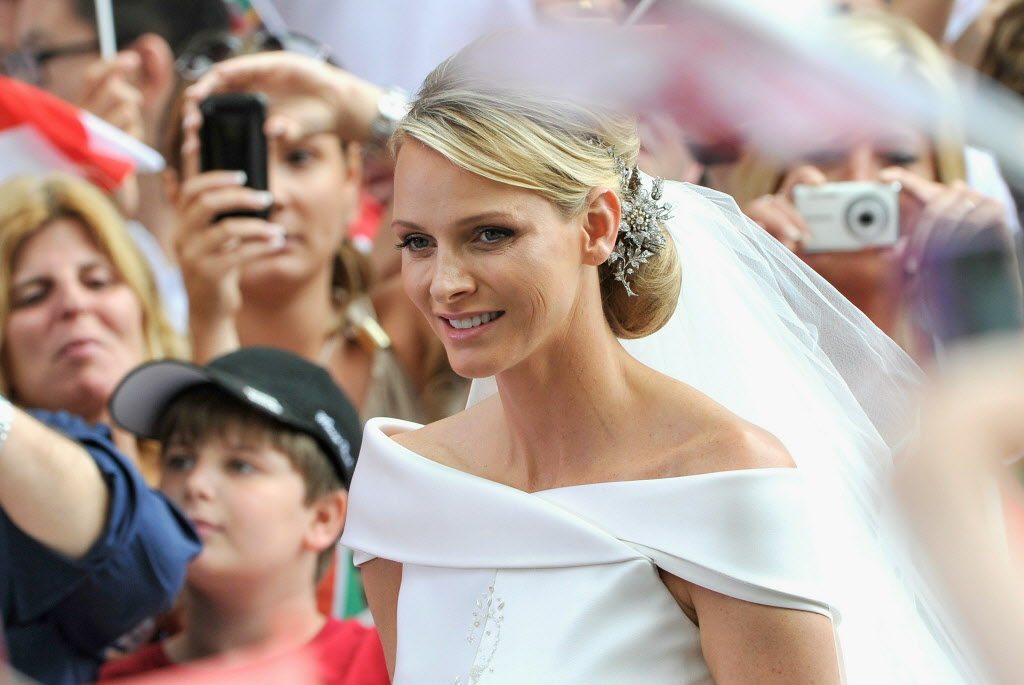 She got her royal title when she married Albert II Prince of Monaco in 2011. The Zimbabwean born is a former South African Olympic swimmer, her successful career brought her various national accolades including three gold medals and one silver medal at the 1999 All Africa games. She also represented SA in the 200 Olympic games in Johannesburg. Her wealth comes from her success as a swimmer and marriage to the Prince.
3. Princess Gesine – $1.05 billion
Ranking third on our list of richest princesses in the world is the Italian Princess Gesine Doria Pamphilj the adopted daughter of Princess Orietta Doria Pamphilj. She was raised along with her brother Jonathan Doria. After their mother passed away, the princess and her brother inherited the royal fortune which included the Palazzo Doria Pamphilj in Rome. The estate is the home of some of the greatest private art collections in the world. The royal estate is said to be worth between £950m and £1 billion. Gesine's life revolves around her family which include her husband Massimiliano Floridi, her four children and the Palazzo Doria Pamphilj with its near-1,000 rooms.
2. Princess Charlotte – $4.2 Billion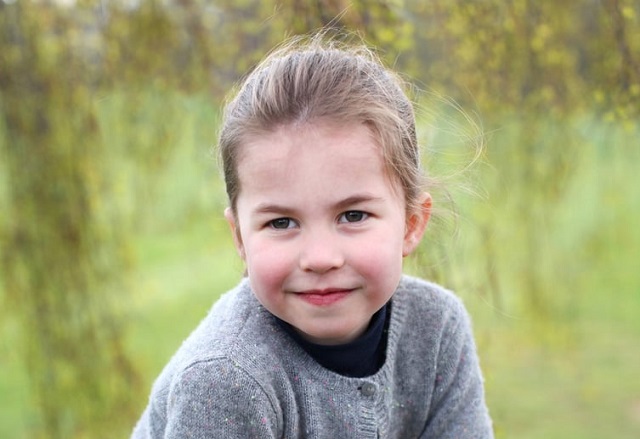 With a net worth of $4.2 billion (based on UK's economy), Charlotte is one of the three royal family children whose net worth continues to draw public attention. Charlotte is the middle child of Prince William and Kate Middleton. Ever since her birth, she has been in the spotlight not just as one of the most popular royal family members but also as one of the richest kids ever known.
Born 2 May 2015, Princess Charlotte was just four months old when she began to have a meaningful impact in her country's economy especially on the sales of particular toys brands and cloths she plays with or wears. No doubt, the little princess has her mother, Kate Middleton, to thank not just for her fashion drives but also her eyes-popping earnings.
1. Princess Sirivannavari of Thailand – $35 billion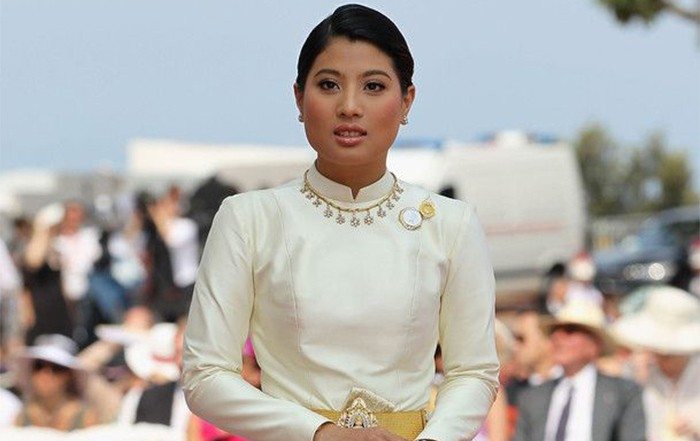 Topping our list of richest princesses in the world is this fashion icon and entrepreneur. I bet you didn't know the 'signature' fashion label is owned by a princess. Ok! Now you know. Her name? Princess Sirivannavari and she sits on our top spot. Not only is she stunningly gorgeous, she's SUPER RICH, with unbelievable, jaw-dropping assets worth $35 billion gotten from her inheritance and her fashion label. You couldn't expect less from someone whose grandfather (King Bhumibol Adulyadej of Thailand) sits on the top spot of the world's richest royals.
Although she is royal, Princess Sirivannavari puts a lot of effort to ensure she wins her goals as a fashion designer, a prize-winning equestrian, poet and what have you. She was a professional badminton player. Her team received a gold medal at the 2005 Southeast Asian Games.