Martha Stewart is an American lifestyle business mogul, best-selling author, and Emmy-winning television personality. Martha Stewart is a beauty with brains, starting out as a fashion model, she became America's first-ever female self-made billionaire thanks to her Martha Stewart Living Omnimedia which was once worth $2 billion. Stewart has seen her wealth fluctuate over the years as a result of the vagaries of the stock market relatively influenced by her own decisions, one of which landed her behind bars in 2004.
Here's everything about the two-time self-made billionaire, how she built her empire and her recent endeavors to re-join the billionaires club.
Martha Stewart's Biography
Martha Helen Stewart was born Martha Kostyra on August 3, 1941, in Jersey City, New Jersey to a middle-class family of 6 children. From the age of 3, Martha was raised in Nutley, New Jersey a community near New York City, where her parents had moved.
Martha began meddling with celebrities at the age of 10 when she began babysitting the kids of New York Yankee stars Yogi Berra and Gil McDougald. In her early teens, she began modeling, appearing on several magazines and TV commercials for companies like Unilever.
After graduating from Nutley High School, Martha proceeded to Barnard College where she studied architectural history, initially switching from Chemistry and then European History. In college, Martha continued modeling to bolster her scholarship money, which proved highly lucrative. She worked with luxury brands like Chanel, earning as much as $50 per hour.
As a college undergrad, Martha found love in the eyes of Yale Law School student Andrew Stewart and the pair got hitched in 1961. Martha graduated from the Manhattan college with a double major in History and Architectural History in 1962.
How She Began Her Cookbook Business
Martha continued modeling, had her first kid before launching a career on Wall Street as a stockbroker for the boutique firm of Monness, Williams, and Sidel. In 1972, Stewart and her husband Andrew who was an executive at several publishing houses moved to Westport, Connecticut. In Connecticut, the family bought an 1805 farmhouse on Turkey Hill Road. During the revamping process of the rustic house, Martha discovered she had a lifestyle side.
With self-tutored knowledge on cooking, Martha decided to begin as a caterer and soon launched a catering business in her basement with one of her modeling friends who later pulled out. After working for a gourmet food store, Martha opened her own store which enjoyed rapid success.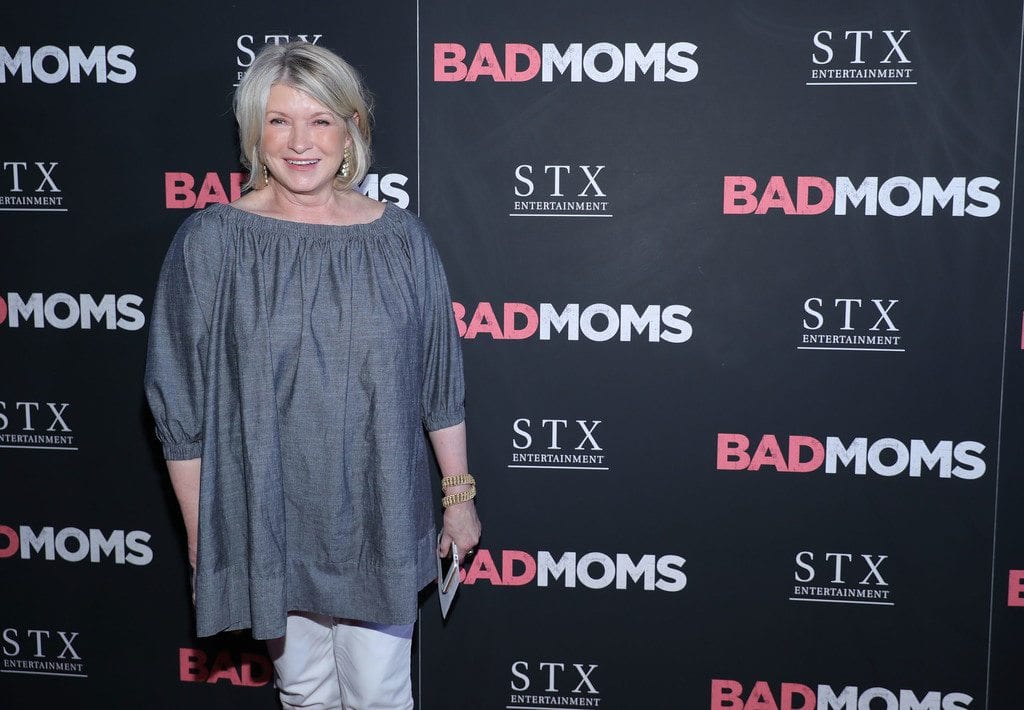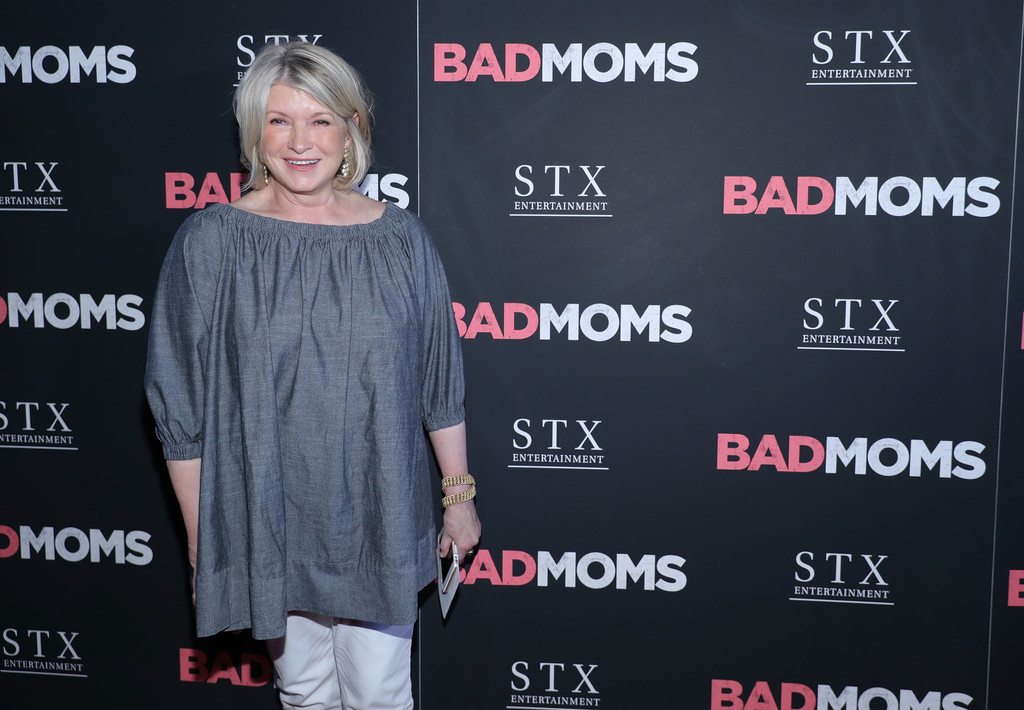 Martha heeded Crown Publishing boss- Alan Mirken's advice and ventured into cookbooks. Mirken, a friend of her husband had hired her to cook for a book launch party and was impressed by her superb delivery. Martha's first cookbook "Entertaining" was released in 1982 to massive success, becoming a New York Times bestseller. She followed up with numerous equally successful cookbooks. She also began writing magazine and newspaper columns.
Martha's success was accompanied with popularity as she was featured on various hit talk shows. By the late 80's she had become a millionaire. By 2007 Forbes estimated her earnings at $550 million but in recent years, Stewart's wealth is estimated over $300 million most of which came from the sale of her Martha Stewart Living Omnimedia to Sequential Brands for $353 million in 2015.
See Also: Jessica Alba Husband, Kids, And Parents
Martha Stewart Living Omnimedia Empire
Sadly, fame comes with its own issues. While Martha was a celebrated homemaker, her own home was in need of a makeover. After three years of being estranged from Andrew, the pair finally divorced in 1990. However, business continued to bloom. Martha signed a multi-million deal with Time to publish her own lifestyle magazine called "Martha Stewart Living".
The incredible success of the magazine opened the doors to a TV and radio business. Martha launched a half-hour TV show on CBS and there, she added TV personality to her repertoire. Martha consolidated her businesses ventures which also included an e-commerce site and floral company into a single empire she called "Martha Stewart Living Omnimedia" with 96% belonging to her. As a private company, it recorded annual retail sales of over $735 million.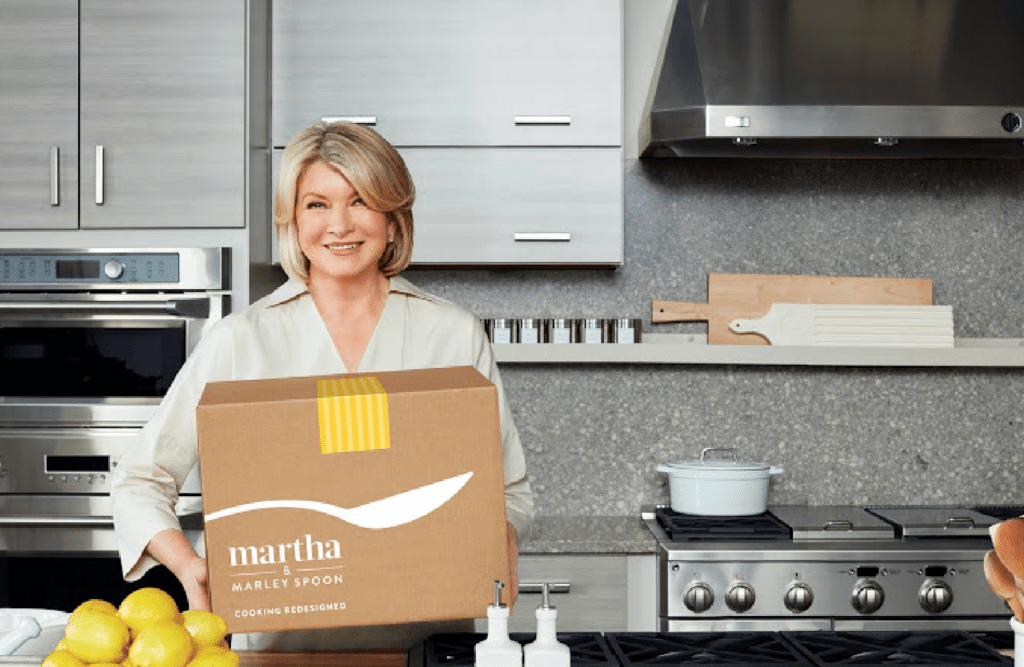 Martha Stewart Living Omnimedia launched its IPO on the New York Stock Exchange on October 19, 1999. On opening day, its share price exponentially rose from $18 to $38 per its 72 million share, making Martha Stewart America's first female self-made billionaire with a market capitalization of almost $2 billion.
See Also: Is Judge Judy Dead or Alive? Salary, Husband, House, Divorce, Wiki
Insider Trading Scandal And Indictment
While running her own empire, Martha owned stocks in several companies one of which was ImClone Systems, a biopharmaceutical company founded by Samuel D. Waksal who was dating her daughter. So when one of its drugs had been disproved by the FDA prior to its sales, Waksal informed friends and family to sell their stocks as the revelation by the FDA would hurt its share price. Martha received the information from Merrill Lynch broker Peter Bacanovic and immediately sold her entire 3,928 shares, for $230,000, saving $45,673.
As a result, Martha went through a highly publicized 6-week trial and was finally found guilty of securities fraud. Martha relinquished her position on the board of NYSE as well as several positions in her own company. She was sentenced to 5 months behind bars, 5 months house arrest and 2 years of probation.
The aftermath of the scandal was immediately evident in her own company as its share price took a sharp plunge, selling at only $7 per share. Martha was fined $137,000 and ordered to give up the profits. And her billionaire status was gone with the wind!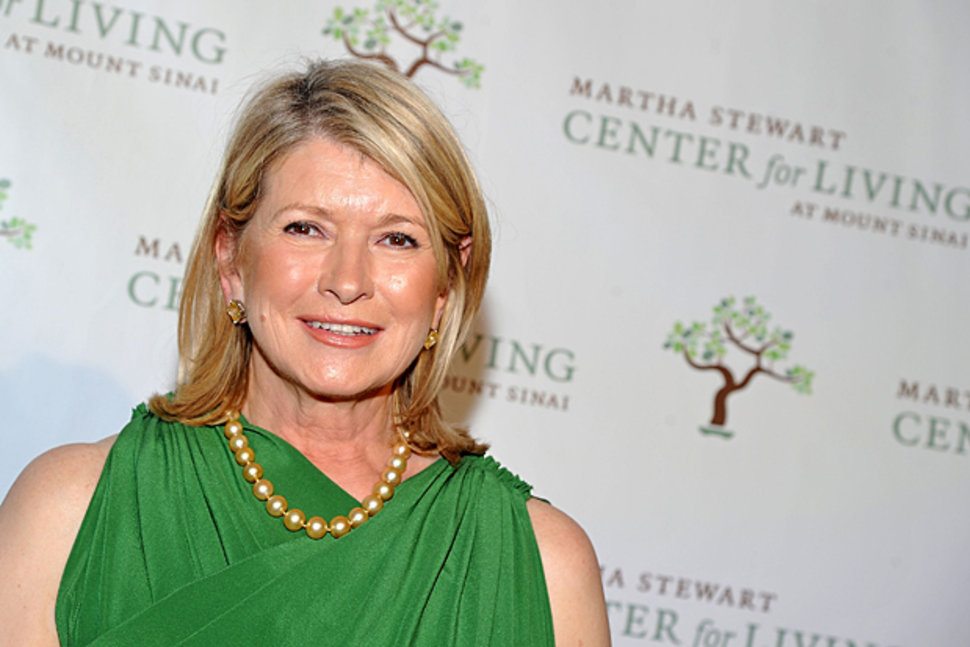 Comeback and Recent Endeavors
While in prison, MSLO's stock soared by 90% making Martha a billionaire for the second time. Sadly, after her release in March 2005, stock prices fell again. However, she was soon back to winning ways as she relaunched her eponymous TV show on Hallmark Channel (it was later canceled in 2007 after 2 seasons). She also resumed publication of her several glossy magazines, authoring books and syndicated columns.
Martha has signed multiple licensing deals with the likes of Macy's, Kmart, craft chain Michaels, PetSmart, Home Depot and more. She has her name on almost anything you can think of from wines to cookery, and even a line of houses.
She sold her MSLO to Sequential Brands in 2015 for $353 million which was paid 50:50 in stocks and in cash. Martha remains as the Chief Creative Officer of the company.
Martha together with her longtime friend rapper Snoop Dogg launched a new reality show called Martha & Snoop's Potluck Dinner Party which premiered to high ratings on November 7, 2016, on VH1 channel. She is definitely showing no signs of slowing.
House, Properties
Martha's first house where her empire began is the iconic Turkey Hill Farm located in Westport, Connecticut. She bought the house in 1971 at the price of $46,750 but eventually sold off the 9-bedroom home for $6.7m in 2007 after living there for over 30 years.
Martha Stewart has a summer place on remote Maine's Mount Desert Island called Skylands, which she purchased since 1997. The Maine estate which sits high atop a hill with panoramic, sweeping views of Seal Harbor was built in 1925 by former car designer and tycoon Edsel Ford and his wife Eleanor. Martha's impressive summer home designed by architect Duncan Candler is a 35,000-square-foot stone mansion which sits on 63 acres land. The mansion is a 12-bedroom with a floral arrangement room and a Great Hall, which was bought fully furnished. The edifice sits in a compound that features other outbuildings such as; a guest cottage, a playhouse with an indoor squash court, mechanics' garage, greenhouse, stable, and a 200-seat Catholic church. Over the years, Martha has re-decorated her Maine Estate to suit her personal style. The mansion is one of her favorite places where she only spends part of the summer, a few weekends and regularly entertains famous guests.
Martha also has some other stunning properties including a horse farm in Westchester in Upstate New York, as well as a 25-room home sitting on a 1 acre plot on Lily Pond Lane in East Hampton, New York and a stunning New York penthouse.
Her primary residence is the home on Girdle Ridge Road in Bedford, New York called Cantitoe Corners. The house which she bought for $15.2 million in the year 2000 is a 153-acre estate with many separate outbuildings and gardens.
Martha Stewart's Husband And Daughter
Martha's success story could not have been without much support from her family. Particularly her husband, Andy Stewart who she met while studying at Barnard College in Manhattan. Andy at that time was at that time a student at Yale Law School. They both loved each other and got married in 1961. Five years after their marriage, the couple engaged themselves in their personal business of interest. Stewart graduated from Barnard in 1963 and continued her modeling career in New York while her husband, Andy pushed further to establish his law career.
On September 27, 1965, the couple was blessed with a child, a daughter who they named Alexis. She was born in Manhattan, New York. Like her mother, Alexis attended Barnard College where she earned a bachelor's degree in English in 1987 and today she is numbered among America's top television host and radio personalities.
However, Martha and Andy Stewart's love story began to crash after the diva of domesticity, Martha, was accused of not treating her husband well. The matter worsened, leading to their separation in 1987 and divorce in 1990. Martha has since, not given up hope in her search for true love. The diva maintains that she is still in the search for a regular male companion.
Martha Stewart has dated several men after her official divorce. She dated Sir Anthony Hopkins – a Welsh film, stage, and television actor after which she dated Charles Simonyi, a one time employee of Microsoft. He headed their software group for a period of 15 years but his relationship with Martha ended around February 2008.