The Game is an American rapper, producer and entrepreneur who has been widely credited for relaunching the West coast rap into the mainstream. Also an actor, The Game has portrayed the main role in a handful of movies and have appeared in numerous TV shows. His wealth is estimated at $35 million.
The Game Bio
The Game was born Jayceon Terrell Taylor on November 29, 1972 in Los Angeles California and raised in Santana Blocc, a notorious and violent neighborhood in Compton California which was dominated by members of a gang known as The Crips. As a result, Taylor had a difficult childhood most of which he spent in foster care. When he was just 13, his older brother was murdered at a gas station. Two years later, Taylor began living with his mom. He soon became a gang member himself joining Crips rivals, The Bloods which was led by his older half brother.
As typical of gang members, The Game began selling drugs and as years passed, he became more involved with gang activities.
How He Dabbled into Rap
In 2001, Taylor developed interest in rap music after he survived a gun shot during one of the usual gang-related violence. Together with his half brother Big Fase who headed the Bloods gang and several other gang members, The Game set up a label and began producing music. His moniker "The Game" was given to him by his grandmother whose favorite movie was the 1997 Michael Douglas movie of the same name.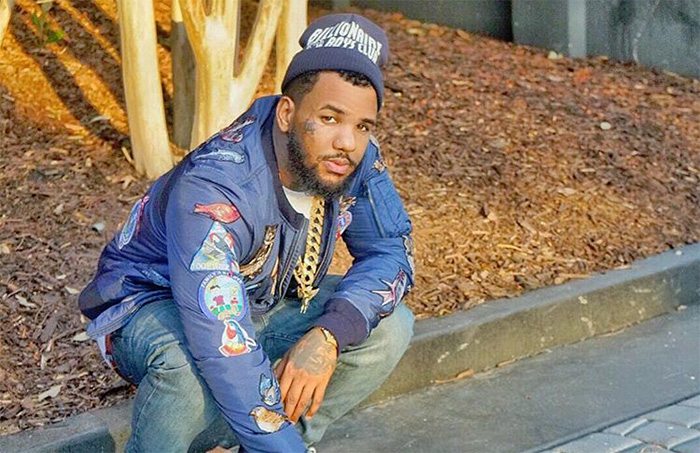 In 2002, after the release of his debut mix tape "You Know What It Is Vol. 1", he landed his first recording deal with an independent label "Get Low Recordz". The Game immediately attracted attention from hip hop bigwigs like Diddy and Dr. Dre. In 2003 he signed with Dre's Aftermath Entertainment. He also had a deal with Interscope Records which made him part of the G-Unit group that included 50 Cent, ad Lloyd Banks.
Success With "The Documentary"
While working on his debut album, The Game made his debut cameo appearance on 50 Cent's In da Club and also featured on the mixtape tracks of several other rappers. The Game's promotional single "Westside Story" was released in September 2004. His debut album with a major label "The Documentary" produced by Dre and 50 was released to much success thanks to the success of its proceeding hit singles "How We Do" and "Hate It or Love It". The later which received two Grammy nominations. The Documentary debuted at #1 on the Billboard 200 and sold 586,000 in its first week. The album also charted in the UK and sold over 5 million copies worldwide receiving double-platinum certification from the RIAA.
The Documentary is The Game's most successful album. In 2015 he released two sequels to the album; The Documentary and The Documentary 2.5. Both albums charted Top 10 in the Billboard 200 with the former reaching #2. The two albums have collectively sold over 500,000 copies.
His Continued Success
Prior to the release of his first major album, The Game already found success endorsing several brands like Diddy's Sean John clothing line and Boost Mobile. Following the release of The Documentary, Game released an independent album "Untold Stories" which enjoyed moderate success selling more than 82,000 units in less than 3 months.
After his feud with G-Unit escalated, Game left Aftermath/G-Unit label and signed with Geffen Records, a Universal Music Group label. Despite the change in record label, his next major album "Doctor's Advocate" (2006) produced by Kanye West, Swizz Beatz and others, debuted at #1 on The Billboard 200 to give The Game a second consecutive #1 . It sold 358,000 copies in its first week and 3 million copies worldwide.
See Also: Young Jeezy Biography
Between 2008 and 2012, The Game released three studio albums. His 8th studio album 1992 was released in 2016 under his own Blood Money Record label. The album became his 8th album to peak atop the US Top R&B/Hip-Hop Albums. It reached #4 on the Billboard 200. About 14 of his songs have appeared on the Hot 100.
Hollywood Activities
The Game has enjoyed moderate success in Hollywood. He got his debut acting role in 2006 drama action film "Waist Deep". His other movies include "Belly 2: Millionaire Boyz Club" (2006), "Street Kings" (2008) and House Arrest (2012).
He has also appeared in numerous TV shows, including reality shows "Change of Heart", Marrying the Game and "She Got Game".
Business And Endorsement
As earlier stated, The Game is the boss of his own record label known as Blood Money Records.
With many US states embracing the legalization of medical marijuana sale, The Game is among the rappers including Snoop Dogg and Wiz Khalifa to own their own marijuana producing company. In 2016, The Game entered into a pact with G FarmaBrands to produce his own strain of marijuana which can be used in beverages like drinks and even lemonade and traditional cigarettes.
He is the co-owner of a Santa Ana, California-based "Dispensary" as legal medical marijuana outlets are so called.
The Game endorsed a sneaker line for 310 Motoring. Throughout the course of his career, The Game has earned a little under $300,000 in product endorsement. It is obviously not his biggest source of income. Most of his income comes from album sales, playing concerts and shows from touring and digital sales of singles.
Through his charity organization "The Robin Hood Project", Game donated over $500,000 in water bottles and another $500,000 from his personal account to victims of the Flint, Michigan water crisis in January 2016. The checking balance of his charity account according to the photo he posted on Instagram showed over $13 million.
The Game owns a red fleet of cars including a Bentley Truck, Rolls Royce Ghost, Chevrolet, Ferrari, Bugatti Veyron, a dodge challenger, and more.
His net worth currently stands at $22 million