Bodybuilding might be a sport that tests discipline, strength and the limits of the human body but one thing it is not is a lucrative sport. It is one of the few sports in the world where its participants mostly do it out of passion and often make a significant amount of their income from other sources outside the sport, but that is not to say it doesn't have a financial reward of its own. Some of the richest body builders in the world are those who have made significant income through the sport.
With the sport having a sizeable number of followers around the globe, particularly in the Western world, we have compiled a list of some of the richest bodybuilders in the world, who have proven to be an exception to a sport that is not particularly known for granting its participants obscene amount of wealth. Scroll below for our list of the top 12 richest bodybuilders in the world.
12 Richest Body Builders in the World
1. Arnold Schwarzenegger – $300 million
Speaking of bodybuilders, the sport is not known for a lot of stars, with the few exceptions led by Arnold Schwarzenegger, the bodybuilder who was once at the pinnacle of bodybuilding.
As a bodybuilder, Schwarzenegger won Mr. Universe and was named IFBB Mr. Olympia seven times, setting several personal records during his time as a professional bodybuilder in the 70s.
However, while he was on the precipice of fame as a bodybuilder, his fame and ultimately, a vast amount of wealth came from his career as an actor, filmmaker, and a politician.
Arnold Schwarzenegger is known for movies like Conan the Barbarian, the Terminator series, all of which have been commercially successful and made him an icon of the movie industry. As a politician, Arnold also served as the 38th Governor of California for eight years.
Despite making a majority of his wealth outside of bodybuilding, Arnold Schwarzenegger, who is considered one of the greatest bodybuilders of all time, uses his wealth to fund and organize the Arnold Classic, which has been in existence since 1989.
2. Rich Gaspari – $90 million
At $90 million, Rich Gaspari comes in at second place as the richest body builder in the world, having had a professional bodybuilding career that lasted for eleven years between 1985 and 1996.
Not only is there a significant gap between the net worth of number one and number two, but also in their accomplishments as bodybuilders. Rich Gaspari never won Mr. Olympia during his career, with his closest being a runner-up finish three times.
He did, however, win other competitions like the NPC Nationals Light-Heavyweight and various IFBB Grand Prix events. His significant net worth comes from owning his own supplement company, Gaspari Nutrition.
3. Jay Cutler – $30 million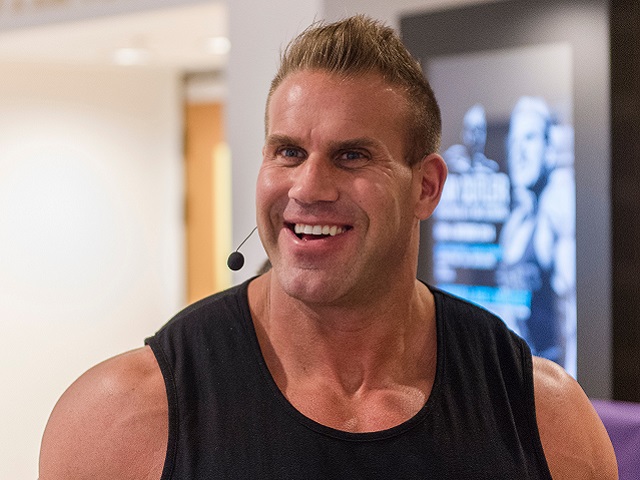 In third is Jay Cutler, a four-time winner of Mr. Olympia, who is still an active bodybuilder. Jay Cutler has found a lot of success as a bodybuilder and has become one of the most popular personalities in the sport, partly because of his success and also because he shares his name with a known NFL quarterback.
Jay Cutler's wealth, which has significant contributions from his various bodybuilder titles, is buoyed by his business enterprises, which includes his nutrition company, Cutler Nutrition.
4. Ronnie Coleman – $10 million
Mr. Olympia is the topmost bodybuilding competition in the world and Ronnie Coleman has won it eight times. His achievements in the sport have earned him a place in the conversation as one of the greatest body builders of all time, with an argument for being the greatest which is backed with winning a total of 26 titles during his 19-year career as a bodybuilder.
Through his numerous titles, along with brand endorsements, and income from the various documentaries that have been made about his life has earned him a modest net worth of $10 million to come in at number four in the richest body builders in the world.
5. Gary Strydom – $8 million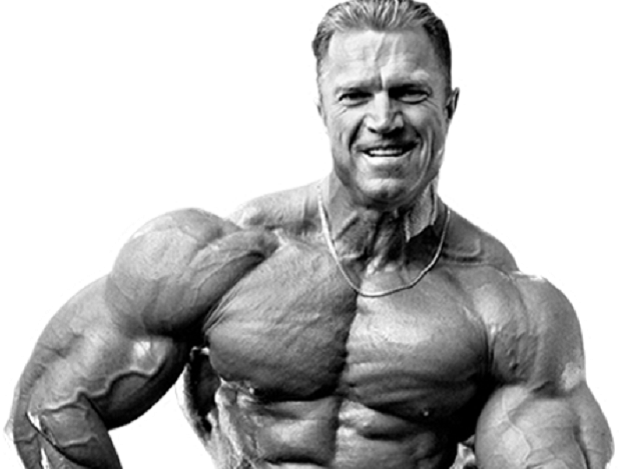 Gary Strydom rounds up with top five of the richest body builders in the world with a personal net worth of $8 million. While the detailed source of his net worth is unknown, bodybuilding has contributed a portion to it through victories at many bodybuilding contests, including the IFBB Night of Champions. Others include multiple Grand Prix victories.
6. Dexter Jackson – $7 million
He made his professional debut as a body builder in 1999, in the Arnold Classic and has gone as far as winning Mr. Olympia as a member of the sport. Dexter Jackson has also won several bodybuilding contests, setting a record for the most IFBB bodybuilding titles, with 28 titles to his name. He has made his money from his various wins and also as a subject of magazine covers and documentaries.
7. Lou Ferrigno – $6 million
Lou Ferrigno, for a while, was considered to be a rival to Arnold Schwarzenegger but as time passed, that proved not to be the case as the former Californian governor proved to have too much in his arsenal.
Just like Arnold, Lou Ferrigno has also made a name for himself in the world of acting, with appearances in productions like Hercules, The King of Queens and Sinbad of the Seven Seas in his credits.
As a bodybuilder, Lou Ferrigno won two Mr. Universe titles and a Mr. America title. Since retiring in 1995, he has continued to work as a fitness trainer and a fitness consultant, all of which has earned him a modest net worth of $6 million, to place seventh on the richest body builders in the world.
8. Lee Haney – $5.5 million
Lee Haney was a professional bodybuilder for several years, during which he made a name for himself by becoming a record winner of the Mr. Olympia title by winning the competition eight times.
Not only did he win the coveted title multiple times, but he also won several other titles, including the IFBB Grand Prix and the Night of Champions.
His net worth comes from money prizes from his various wins and a stint in the government administration as the Chairman of the President's Council on Physical Fitness and Sports during the Bill Clinton administration.
9. Phil Heath – $5 million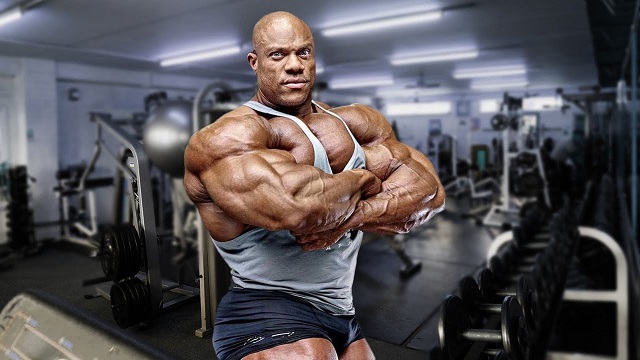 When it comes to money, Phil Heath is very far away from being a match for Arnold Schwarzenegger but as a bodybuilder, Phil is tied with the "I will be Back' actor with the number of Mr. Olympia wins, with seven titles to his name.
He began his professional career in 2006 and has not only gone on to become a force to be reckoned with in Mr. Olympia but has also won several other titles, including winning the Arnold Classic.
His net worth comes from his prizes as title winner and a short stint as a professional wrestler with the TNA.
10. Dorian Yates – $4 million
Rounding up the top ten richest bodybuilders in the world is Dorian Yates, who unlike every bodybuilder on this list, is an English man who competed at the highest level of the sport, and recorded some notable achievements, including winning the highly coveted Mr. Olympia six times in a row.
Although he has since retired, Dorian Yates has continued to remain among top-earning bodybuilders in the world through his Gym franchise, Temple Gym. He also has a bodybuilding supplement company, Dorian Yates Ultimate Formulas. He also has another company, DY Nutrition, all of which has contributed to his $4 million net worth.
11.   Hodge Twins – $3.7 million
Perhaps the only non-traditional bodybuilders on the list, the Hodge Twins are YouTube stars who have made a considerable sum through their bodybuilding channel.
The twins, who record their work out routines, along with a dose of comedy haven't competed in any pro bodybuilder competition but have been able to amass a net worth of $3.7 million through YouTube ads and their merchandise sales.
The Hodge Twins have over 1.2 million subscribers on their channel and have had their videos watched over 220 million times.
12.  Mike O'Hearn – $2.5 million
Mike O'Hearn is one of the few bodybuilders who is a bit of a do-it-all. He is also an actor, a personal trainer and a model. As a model, he has graced the covers of over 500 magazines and has been named the Fitness model of the year an incredible seven times.
As an actor, Mike has appeared in the soap opera, Days of Our lives, Workaholics, Always Sunny in Philadelphia and a couple of others. His work as a fitness model, combined with his income as a trainer and an actor, has helped him to a net worth of $2.5 million, which places him at the last position of our top twelve richest bodybuilders in the world.
See Also: 12 Celebrities Whose Weight Transformed Badly – Then Vs Now
Other notable names worthy of mention in this list who did not make the cut include Mike Rashid, who has a net worth of $2.1 million, Christian Guzman, who owns his own energy drink company, his own gym franchise with a net worth of $2 million, Calum Von Moger, who has a net worth of $2 million, Lazar Angelov with a net worth of $2 million and a few more others.