If the internet is a city, then YouTube is its public library. The video platform has become the leading place for creatives to publish their work. Like all libraries, YouTube is full of several creators, publishing their work in different genres, catering to their audience. One of the leading names on the platform is The Hodgetwins.
The Hodgetwins, which consists of Keith and Kevin Hodge are fitness experts who have taken to the platform to encourage and teach physical fitness. As part of their content roster, they are also comedians who deliver comedy and social commentary to their audience.
Now YouTube stars, the story of the Hodgetwins wasn't always a pleasant one. You can learn more about this and other details about the Hodgetwins by reading below.
Who are the Hodgetwins?
When they uploaded their first video in October 2008, they opened the door to stardom. The Hodgetwins, who were born on the 17th of September 1975 in Martinsville, Virginia, consists of twin brothers – Keith and Kevin Hodge. Like a lot of African-Americans in the United States, the Hodgetwins grew up poor, living every day with a struggle to survive.
Regardless, through their dedication and academic excellence, they were able to study up to college level, with both of them attending American InterContinental University, studying Accounting and Finance. Despite the acquisition of degrees in subjects that best fits a corporate life, the twins are today known as YouTube stars.
How Much are They Worth?
At some point in their lives, the Hodgetwins had to shoplift food from Wal-mart because they were too poor to buy. Now, the twins can boast of a net worth of around $3.5 million. The majority of their wealth comes through ad revenue from their YouTube channel and their clothing business. The twins – Kevin and Keith are no longer just physically healthy, they are also financially healthy.
Meet Their Wives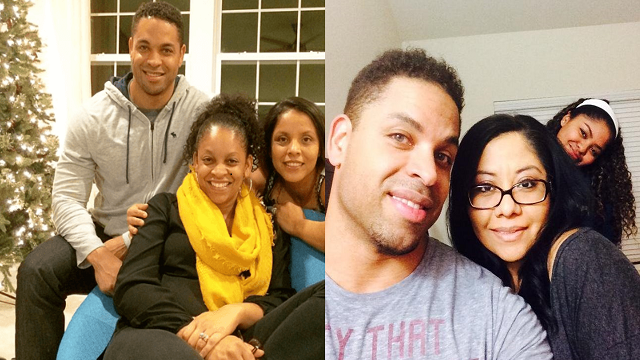 The twins have made a habit of doing things together, including their marital life. They are both married with Keith Hodge married to Elizabeth. They have been together for years, boasting of a marital life that has lasted over 16 years. The lasting marriage has equally produced three children.
The other twin, Kevin Hodge, has also been married to his wife for a few years. He, however, differs from his twin brother when it comes to his marital life, choosing to keep his family away from the spotlight. His marriage is also believed to have produced children. We do not know how many.
The twins' penchant for a big family is believed to have come from their own childhood experiences, having grown up in a family of four children. The twins have two older siblings, a brother (name unknown) and a sister named Rosalyn Hodge.
Career Achievements
Following their graduation from college, Kevin and Keith worked in different establishments. They worked in an insurance company, worked as security guards, and for some time, in the Marine Corps.

Their journey into YouTube content creation came out of their lack of interest in working corporate jobs for the rest of their lives. Choosing to focus on their established interest as fitness enthusiasts, they began uploading videos on the video platform, adding the unique twist of humor to the rather physically intense genre.

This helped them quickly rise in the ranks of YouTube creators to the point of starring in television shows and making appearances in commercials. The Hodgetwins have also been able to build up their entrepreneurial side off their growing brand by starting a thriving clothing line.

Their YouTube career, while primarily focused on fitness, is a mixture of comedy and social commentary. Their first and dominant channel, TheHodgetwins has over 1 million subscribers with total video views of over 200 million. Their estimated yearly YouTube earnings are considered to be a little over a half a million dollars. Today, they have four channels with the others being AskHodgetwins, Hodgetwins Vlogs, and TwinMuscle.

As part of the success of their YouTube channel, they also travel around the country, performing their comedy to their fans.

As fitness experts, it goes without saying that the Hodgetwins are well-built, athletic men. A quick look at their body statistics shows that they both have an equal height of 6 feet 3 inches. As for their weight, Keith weighs 88.5kg while Kevin weighs 93kg. Other noticeable body features include dark hair and dark eyes.

Fact Check: We strive for accuracy and fairness. If you see something that needs updating,