On the 20th of January 2017, Donald John Trump officially became the 45th president of the United States. With an estimated personal net worth of $3.7 billion, Trump also officially became the richest president in United States history. Hitherto, America's richest president was her first George Washington whose net worth, adjusted to 2016 dollars is $580 million.
Washington got the bulk of his wealth from real estate and centuries down the line, he has been dethroned by yet another real estate tycoon, Trump. Evidently, the importance of land ownership cannot be overemphasized in wealth creation.
Other founding fathers who dominate this list of richest American presidents also got their fortune from land ownership and through the ownership of hundreds of slaves.
However, in between those two extreme eras, that is between the founding fathers and Trump, the American economy had greatly evolved, thus, influencing how her future president would come to make their fortune.
Into the 1850s the number of wealthy presidents declined as most of them in that era were dedicated to public service, thus having their salaries as their major/sole source of income. After their tenure had ended, they earned from their autobiographies and other writings, a practice that has evolved into a trend with the addition of paid speaking engagements (e.g Bill Clinton).
As the 20th century beckoned, a new era for wealth creation emerged. It was an era when the former fledgeling industrial sector had fully matured. Therefore, presidents at the time came to earn their wealth from the industrial empires their family had built.
The list below reveals the 15 richest American presidents in history. The figures are based on data originally gathered by 24/7 Wall St. All figures are inflation-adjusted to ensure direct comparison. The figures also reflect their peak net worth.
To attain the final figure, all forms of income were taken into account including inheritance, real estate, book royalties, companies/businesses owned annual salaries and more. To satisfy your curiosity, Obama didn't make the list for his net worth of $12.2 million dwarfs compared to that of each of these presidents.
Did You Know that while Donald J Trump is the richest president in American history. Abraham Lincoln was one of the poorest presidents in terms of net worth. Harry S. Truman was the most recent president who was not a millionaire at any point in his life.
14. Martin Van Buren (8th President)
Net Worth: $29 million
Political Party: Democratic
Years Served: 1837–1841
Life Span: 1782–1862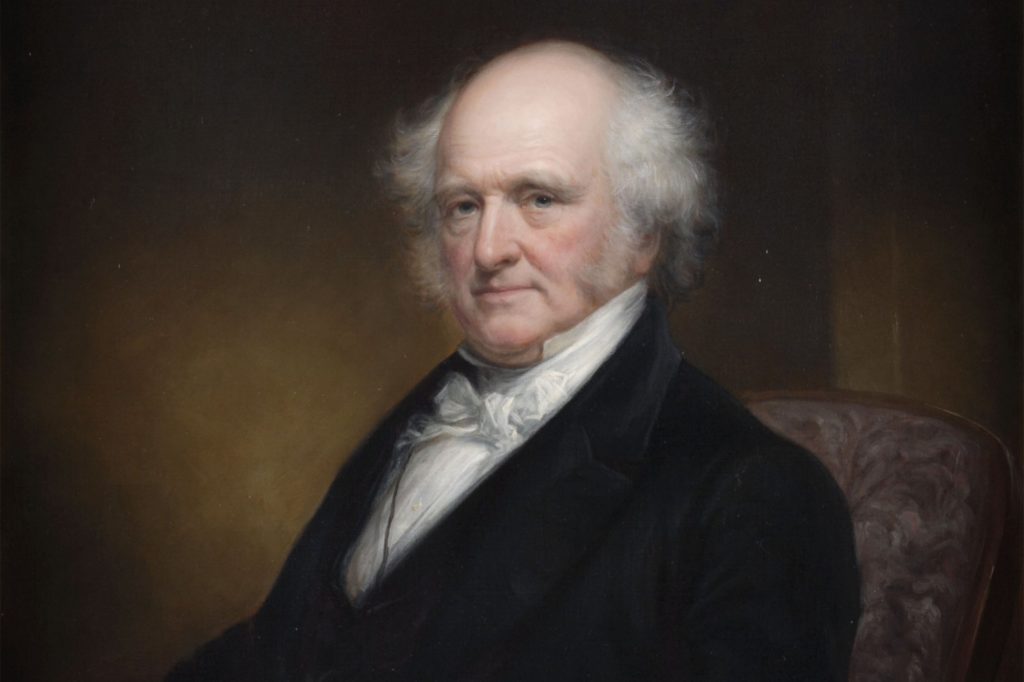 Martin Van Buren wasn't only America's 8th president, he also served as the vice president and secretary of state both under the 7th president Andrew Jackson. His political activity began in his home state of New York where he became a Member of the New York State Senate and subsequently the 9th governor of New York. Once the Attorney General of New York, Van Buren earned most of his fortune from his profession as well as from the numerous lands he owned including the 225-acre "Lindenwald" estate in upstate New York.
13. James Monroe (5th President)
Net Worth: $30 million
Political Party: Democratic-Republican
Years Served: 1817–1825
Life Span: 1758–1831
The last founding father to become president, Monroe during his 8-year rule of the US bought Florida from Spain. His reign also propelled him to his best financial years. Ironically, during the same period, he incurred huge debts that came to hunt him after he left office in 1825. To keep his wealth afloat, he sold his 3500 acres Highland plantation now called Ash Lawn-Highland. Once the US minister to UK and France, Monroe married the daughter to a wealthy British officer named Elizabeth.
12. George W. Bush (43rd President)
Net Worth: $40 million
Political Party: Republican
Years Served: 2001–2009
Life Span: Born 1946, Alive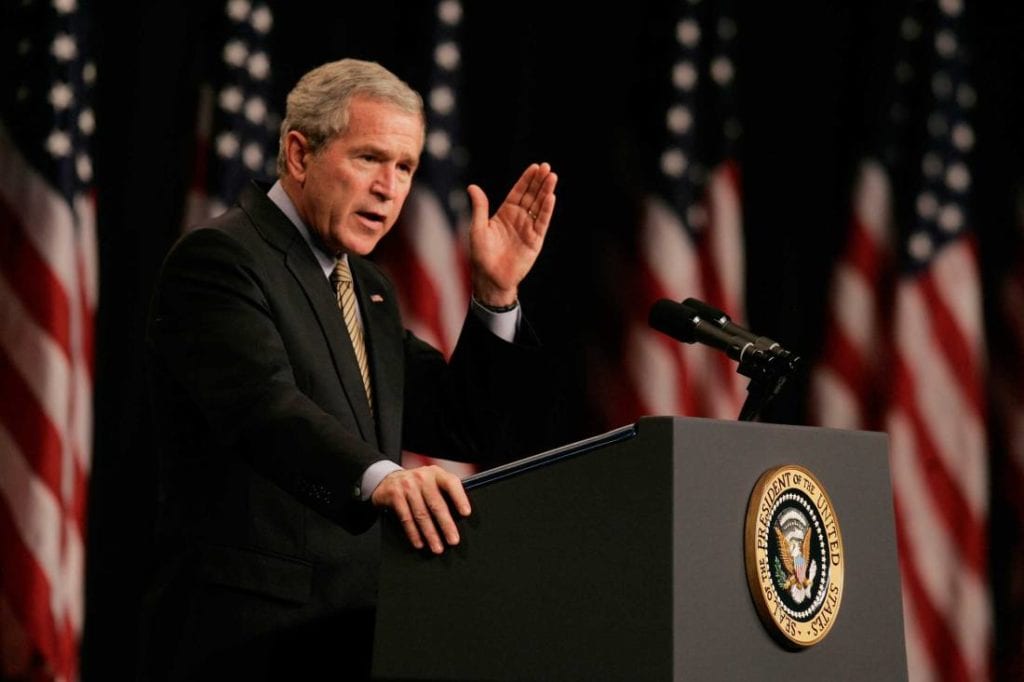 Prior to becoming America's 44th president, Bush made a fortune from his own oil business called Bush Exploration. When the business faced a financial crisis in 1986, he sold it to Harken Energy Corporation in exchange for part of its shares as well as a seat on its board. In 1990, Bush sold his 212,140 shares, earning about $850,000. Also a shrewd investor, Bush sold his shares in Texas Rangers baseball team for $15 million in 1998, 9 years after his initial investment making over 17 times profit. As president of the US, Bush earned over $4 million from salary and allowances. After leaving office, between 2009 and 2011, Bush made $11 million from speaking engagements and a couple more millions from book sales.
11. John Tyler (10th President)
Net Worth: $57 million
Political Party: Whing
Years Served: 1841–1845
Life Span: 1790–1862
John Tyler is perhaps the most lesser-known American president. He served as vice under president William Henry Harrison and assumed the office of the presidency after Harrison's sudden death. Though his reign may not be the most-frequent topic in history class, Tyler lived as a rich man. He bought a 1,600-acre estate that previously belonged to president Harrison. He also owned a 1,000-acre tobacco plantation. However, the Civil War had a drastic effect on his finances and as a result, his last days on earth were nothing compared to rich days.
10. Franklin Delano Roosevelt (32nd President)
Net Worth: $66 million
Political Party: Democratic
Years Served: 1933–1945
Life Span: 1882–1945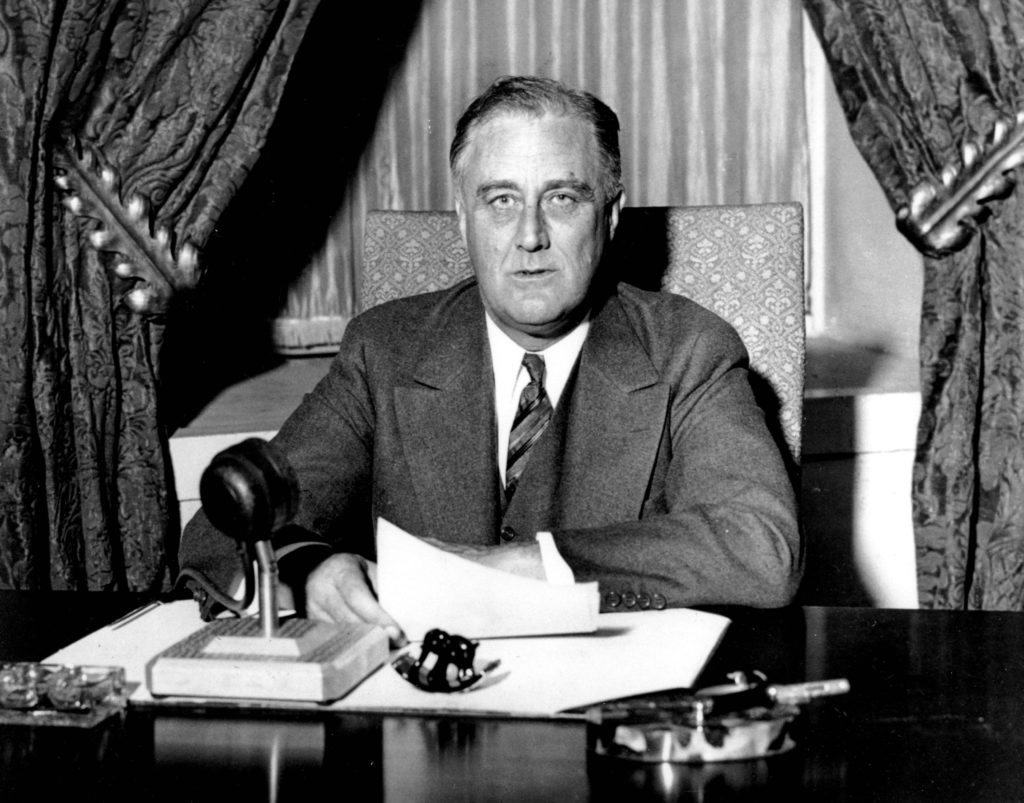 Franklin D. Roosevelt is famed for being the longest-serving president in US history having won 4 presidential elections and served more than two terms. Roosevelt was born with a silver spoon, thus, the bulk of his wealth came from inheritance and from his marriage to Eleanor who also inherited a fortune from her family. Franklin inherited the 800-acre Springwood estate from his father who bought it for $40,000. His other properties were located in New York, Georgia, and Maine.
9. Bill Clinton (42nd President)
Net Worth: $75 million
Political Party: Democrat
Years Served: 1993–2001
Life Span: Born 1945, Alive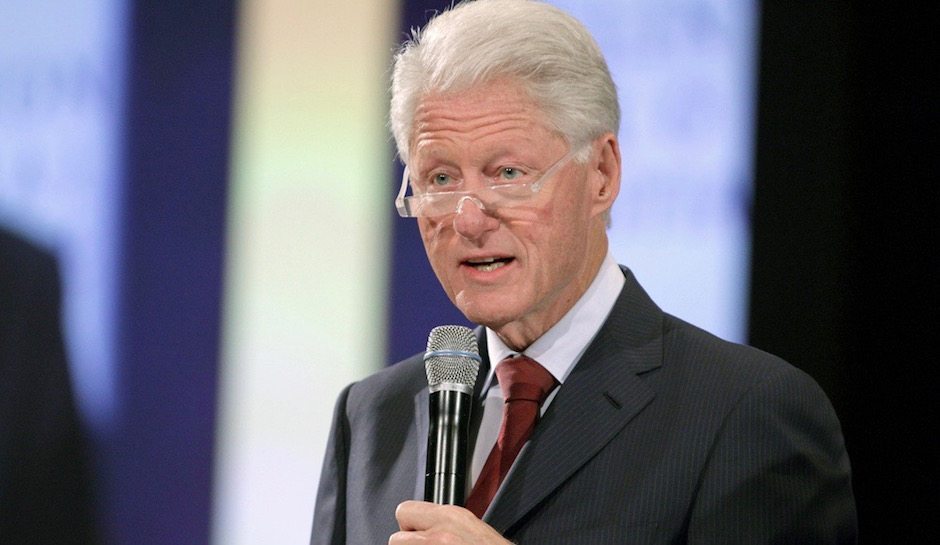 America's 42nd president left the office reportedly broke. However, it was after his tenure at the white house ended in 2001 that he began earning a substantial income, mostly from his autobiography and speaking engagements. Between 2001 and 2013, Clinton earned approximately $106 million from speaking fees alone with not less than $150,000 earned per speech. Clinton was paid a whopping $700,000 to render a speech in Lagos Nigeria and another $500,000 to speak to Bank of America in London. His autobiography has also been a major money maker. Written in 2004, it grossed $15 million while his wife Hillary's released in 2014 grossed $14 million. Mrs. Clinton's personal financial disclosure report released to the FEC in 2014 showed she made about $2 million from giving 6 speeches in a month.
8. Herbert Clark Hoover (31st President)
Net Worth: $82 million
Political Party: Republican
Years Served: 1929–1933
Life Span: 1874–1964
Clark Hoover earned his fortune before becoming America's 31st president. After being orphaned at the age of 9, Clark Hoover was raised by his uncle. Subsequently, he became one of the pioneer students at Stanford. He graduated with a degree in Geology and went on to work as a mining engineer in California and later Australia where he became a mining company executive, earning fat paychecks for 17 years. He bolstered his income with holdings in several other mining companies. As president, Hoover donated all of his salary to charitable causes.
7. Lyndon Baines Johnson (36th President)
Net Worth: $108 million
Political Party: Democratic
Years Served: 1963–1969
Life Span: 1908–1973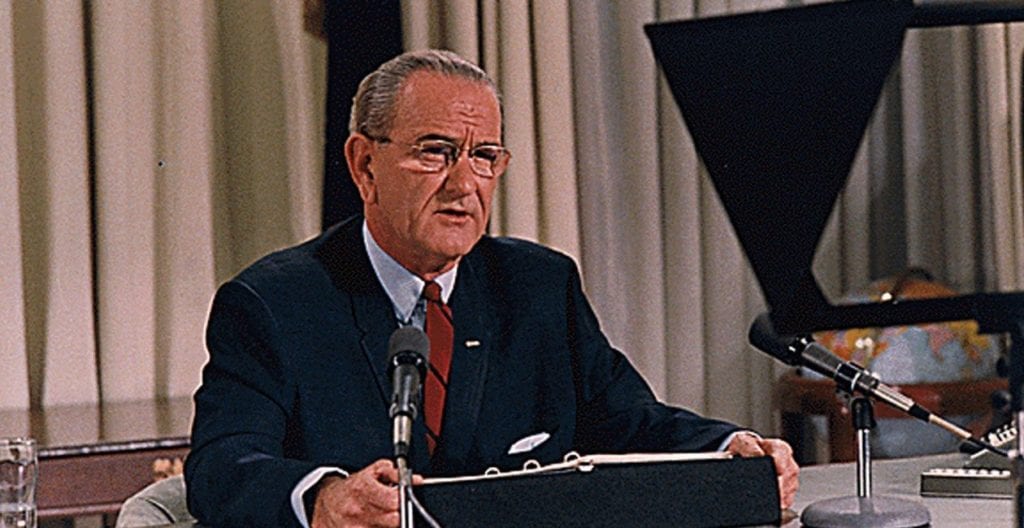 LBJ came from humble beginnings, spending his childhood alongside his family in a small Texas farmhouse. His elite days began when he held his first political position as a congressman in 1937. He expanded the small land he inherited from his father (including his childhood home) to a 1,5000-acre ranch dubbed "Texas White House". From congressman, he became the US Senator from Texas for 12 years. A substantial amount of Johnson's wealth came from the radio/TV station he bought with his wife during his years as Senator which remained the only TV station in Texas for decades. Johnson served as John F. Kennedy's VP and following Kennedy's assassination, he became the 36th president of the US.
6. James Madison (4th President)
Net Worth: $112 million
Political Party: Democratic-Republican
Years Served: 1809–1817
Life Span: 1751–1836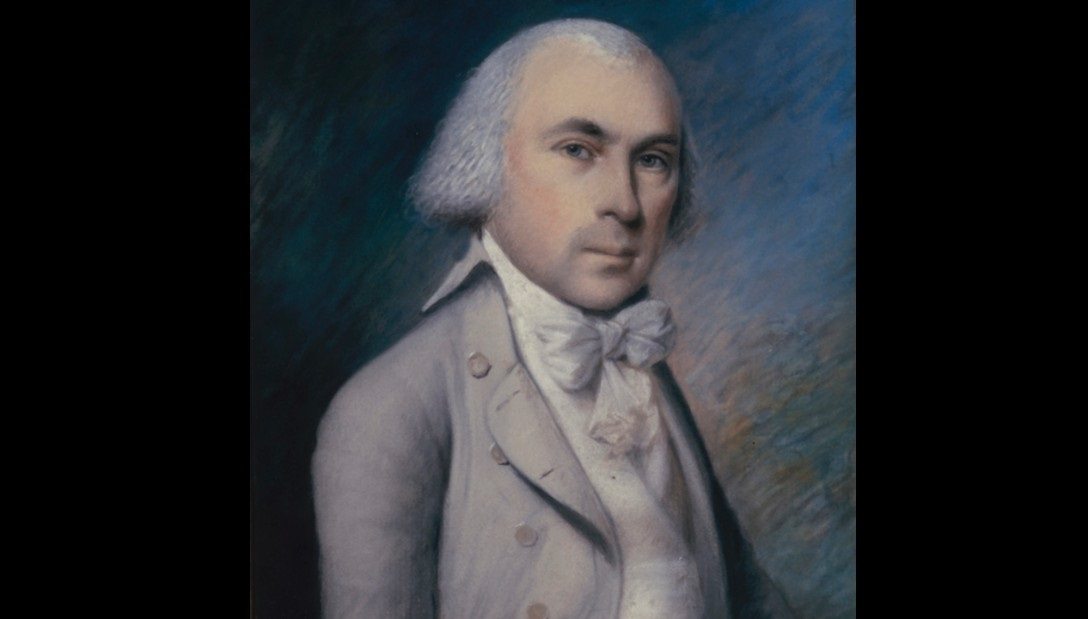 Father of the Constitution, James Madison got his fortune from inherited landed properties which he further expanded to become the largest landowner in Orange County, Virginia. His real estate portfolio totaled 5,000 acres including the Montpelier estate. He also owned numerous slaves. Post-presidency, Madison focused on his tobacco plantation in Montpelier. However, his finances took a downturn following a period of collapse in tobacco prices.
5. Andrew Jackson (7th President)
Net Worth: $131 million
Political Party: Democratic
Years Served: 1829–1837
Life Span: 1767–1845
Andrew Jackson like other presidents in his era got his wealth from real estate. A land speculator, he settled in Tennessee where he used his influence in the army to expand his real estate holdings. He owned the Hermitage plantation which is now a National Historic Landmark. Jackson also owned about 300 slaves.
4. Theodore Roosevelt (26th President)
Net Worth: $138 million
Political Party: Republican
Years Served: 1901–1909
Life Span: 1858–1919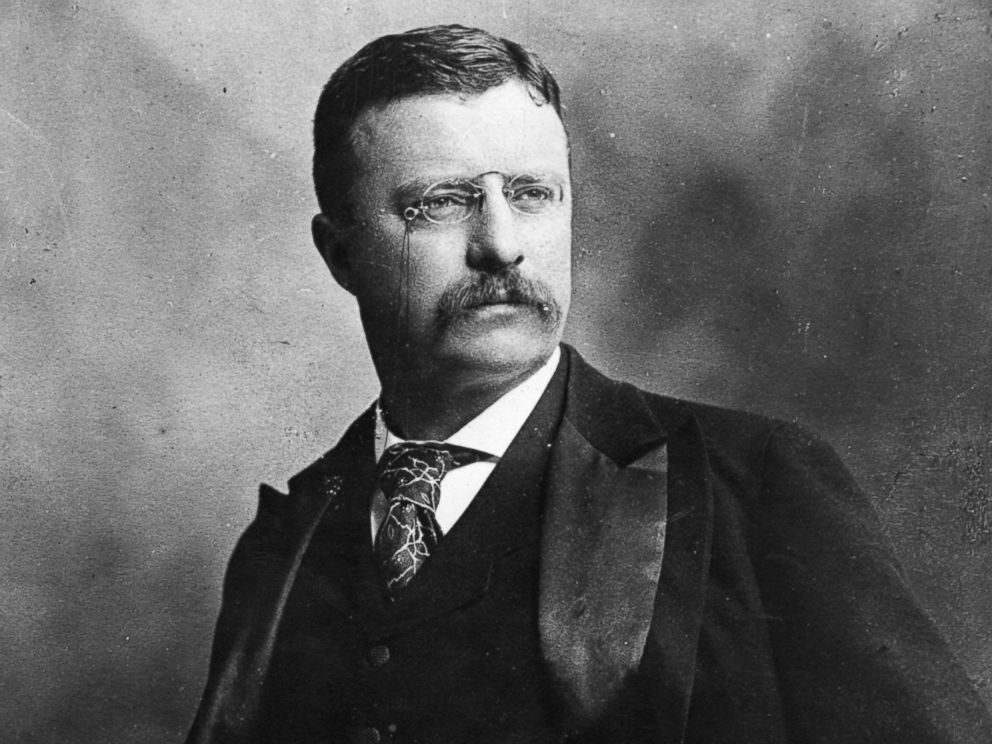 At age 42, Theodore Roosevelt became the youngest president in United State's history. He assumed office when William McKinley whom he was VP to was assassinated in 1901. He was born into a rich family that made a fortune from manufacturing. He benefited hugely from a trust fund and created his own fortune from his inheritance owning several lands including the 235 acres Sagamore Hill. Teddy lost some of his money to a bad cattle ranch business in Dakota where he had retreated following the deaths of his wife and mother. He also banked substantially as an author.
3. Thomas Jefferson (3rd President)
Net Worth: $234 million
Political Party: Democratic-Republican
Years Served: 1801–1809
Life Span: 1743–1826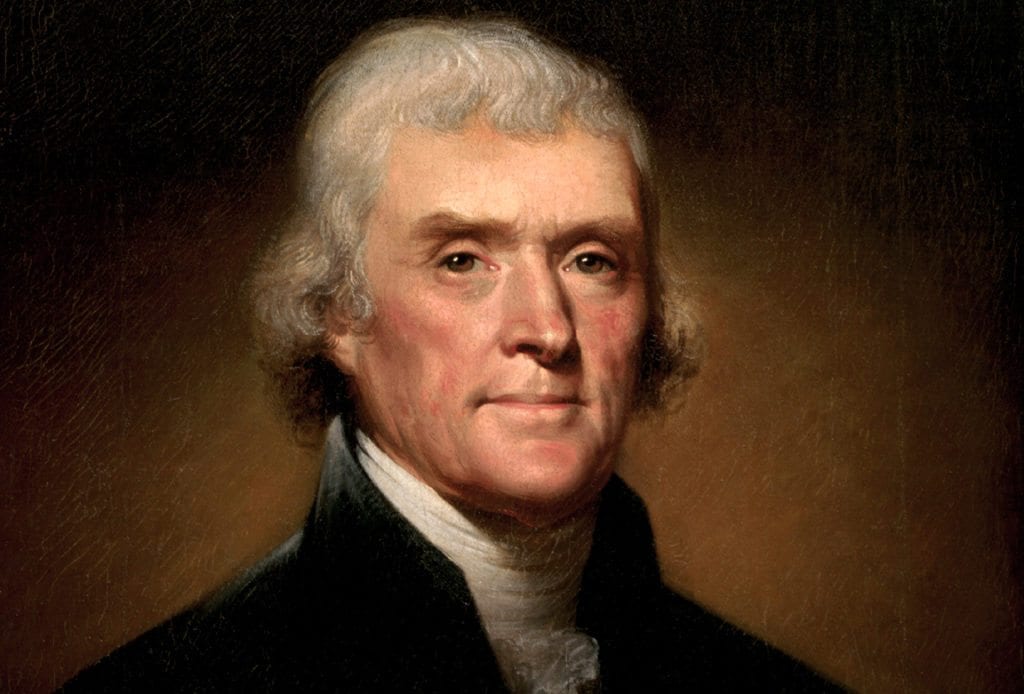 Before becoming president, Jefferson held other public offices including Minister to France, 1st United States Secretary of State under Washington and vice president under 2nd president John Adams. Jefferson inherited the most part of his fortune from his wealthy family. The inheritance included 3,000 acres of land and numerous slaves. He later acquired a 5,000 acre land in Monticello where he built his "one-of-a-kind" primary residence. However, his wealth status declined after his presidency.
2. George Washington (1st President)
Net Worth: $580 million
Political Party: None
Years Served: 1789–1797
Life Span: 1732–1799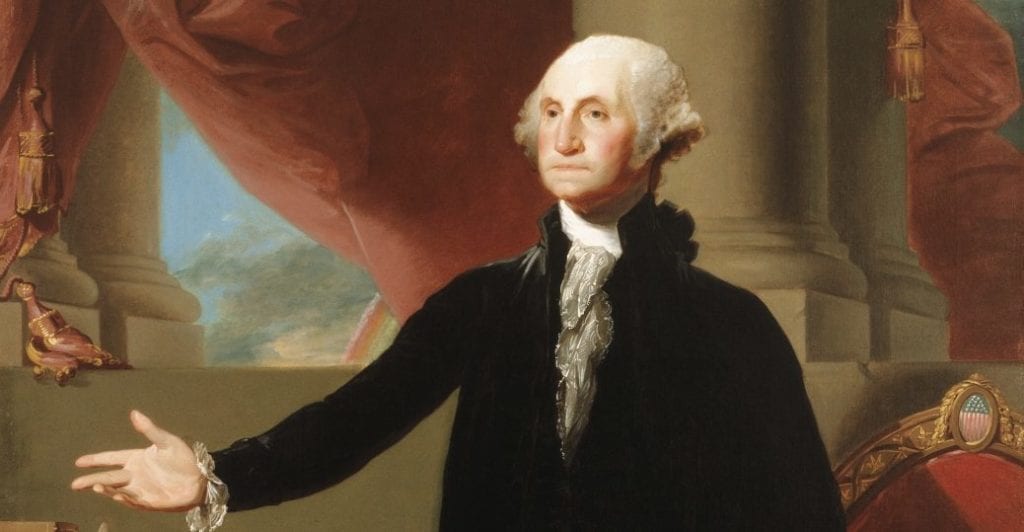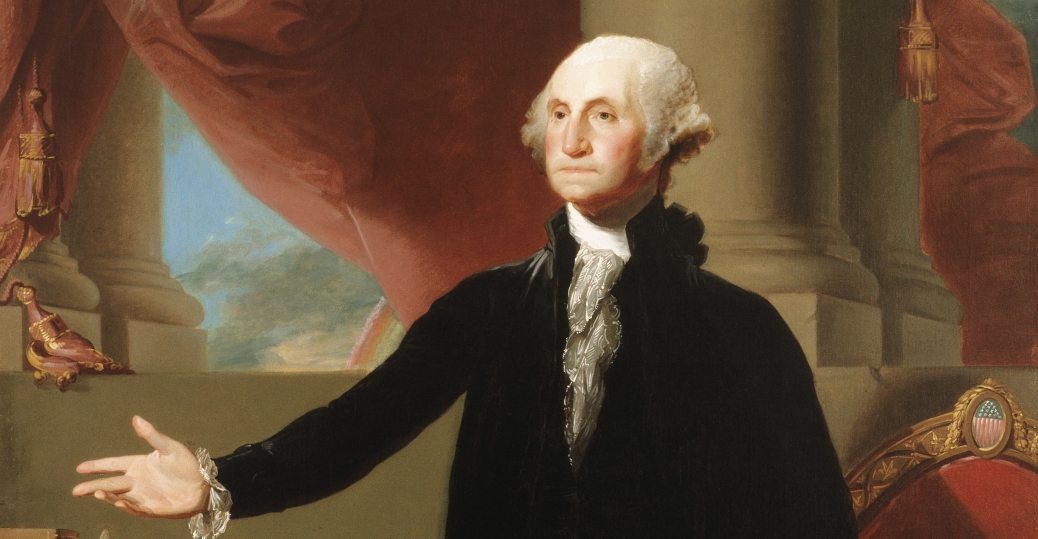 Washington was born into affluence. His family owned tobacco plantations and slaves which were all passed on to him. A land speculator, Washington further increased his wealth with more lands. His elite status also led to his marriage to Martha who also hailed from a rich family and inherited lands from her father, increasing the couple's combined real estate portfolio. Among his holdings included an 8,000-acre plantation in Virginia, Mount Vernon.
1. Donald J Trump (45th President)
Net Worth: $3.7 billion
Political Party: Republican
Years Served: (2017 – 2021)
Life Span: Born 1984, Alive
And then came the history maker Donald J Trump who surpassed Washington's numbers by a mammoth margin. Donald Trump like most real estate tycoons on this list benefited from an inheritance from his father Frederick Christ Trump, a real estate developer who was worth $300 million at the time of his death in 1999. Donald Trump went on to build an even bigger real estate empire. He has developed his family name into a brand said to be worth about $6 billion. Trump has said he would forgo all of his governmental salary for the period he would serve as president.
See Also: Trump's Favorite Luxury Brands
* John Fitzgerald Kennedy (35th President)
Supposed Inheritance: $1 billion
Political Party: Democratic
Years Served: 1961–1963
Life Span: 1917–1963
JFK was born into a rich family and stood the chance to inherit a fortune. His father was a financier who became the first chairman of the Securities and Exchange Commission. Joseph P. Kennedy reportedly amassed a fortune of about $1 billion via diversified investments. However, even though JFK had lived to inherit his family's wealth, he would have gotten only a fraction of the entire wealth as he is one of 9 children. JFK's wife Jacqueline was also born into affluence, her stepfather was an oil tycoon. JFK, like his siblings, lived off the proceeds of a trust fund set up by their father. While his net worth at the time of his sudden death isn't known, he obviously had enough to sustain himself as he donated all of his governmental salaries to charity.