Michael Phelps is an American retired professional swimmer. With 28 Olympic medals (23 gold), Phelps is the most decorated Olympian of all time. At the 2008 Beijing Olympics, he won 8 gold medals to become the highest Olympic Gold medal winner in a single event. He holds 39 world swimming records.
Endorsement Earnings, Olympic  Medal, World and Pan Pacific Championships
The US Olympic Committee pays low 5 figures for medal bonuses. However, Phelps' incredible feats make him a highly sought endorsement candidate. These endorsement deals pay out millions annually to account for the bulk of Phelps' $70 million fortune. Here is everything you should know about Michael Phelps.
Throughout his 16-year Olympic career from the 2000 Summer Olympics in Sydney to the 2016 Summer Olympics in Rio de Janeiro, Phelps won a total of 28 medals. 23 of those were Gold, 3 Silvers and 2 Bronzes.
The United States Olympic Committee pays a bonus of $25,000 for each gold medal, $15,000 for silver and $10,000 for bronze. Calculating with those parameters, Phelps earned $575,000 for his 23 gold medals, $45,000 for his 3 Silver medals and $20,000 for his 2 Bronze medals. In total, Phelps earned $640,000 for his 28 Olympic medals.
Also, Phelps gold medals have monetary value. Each Olympic gold medal is composed of a lot of sterling silver, traces of copper and a small amount of 24-karat gold and is valued at $400. That brings the total worth of Phelps 23 gold medals to $9,200.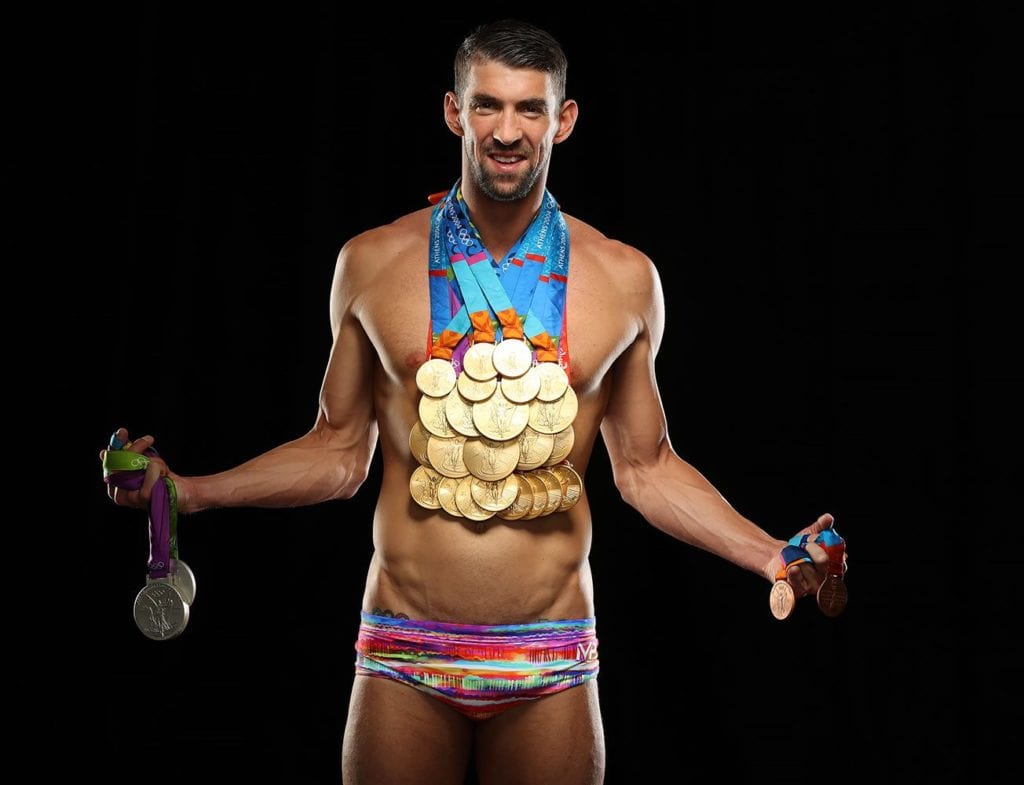 In addition to the Olympics, Phelps also competed in other professional swimming events including the World Aquatics Championships and the Pan Pacific championships. From these other competitions, Phelps won 43 gold medals, 11 Silver Medals, and 1 Bronze.
The prize money paid by these other bodies are unknown. However, by applying the Olympic Committee paycheck which we assume should be a worthy comparison, Phelps earned an additional $1.075 million for the 43 gold medals, $165,000 for the 11 Silvers and $10,000 for the Bronze. Therefore, in total, Phelps earned $1.25 million from World Championships and Pan Pacific Championships medals.
In all, Michael Phelps earned an estimated $1.9 million from 83 medals across the Olympics, the World, and the Pan Pacific Championships medals — 66 gold medals, 14 silver, and 3 Bronze medals.
See Also: 20 Athletes That Have Earned The Most In Sporting History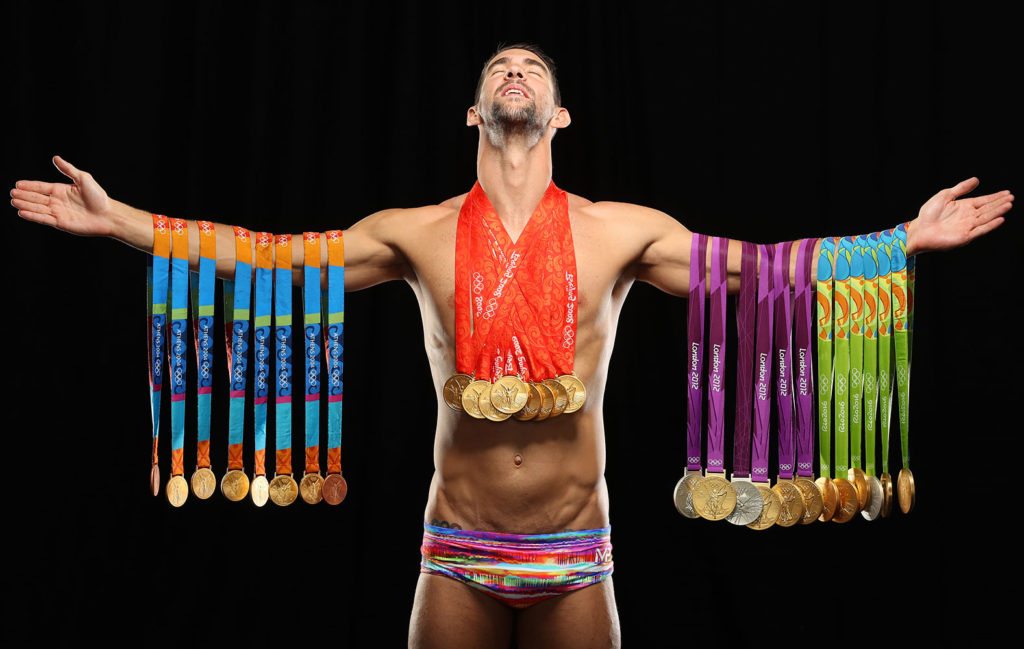 Thanks to his celebrity status and star power, Phelps commands huge paychecks to endorse some of the world's biggest brands. About 96% of his fortune stems from his numerous lucrative endorsement deals.
Phelps's career has been awash with incredible feats. It began when he made his Olympic debut in 2000 at the age of 15. He was the youngest male to make the US Olympic team in almost 7 decades. Feats like these are what stir the interest of big brands who are forever on the outlook for the next star to associate themselves with.
While Phelps didn't claim any medal in his Olympic debut, his 5th place in the 200 m butterfly was enough to turn heads. He went on to establish himself in subsequent international competitions where he began attracting attention as well as endorsement deals. His endorsement earnings rose from $1 million annually to $3 million after the 2004 Athens Summer Olympics where he picked up 8 medals (6 gold and 2 bronze).
The 2008 Summer Olympics in Beijing brought Phelps to an unprecedented level in his career. He won a whopping 8 gold medals, breaking the 7 gold medal record set by fellow American swimmer Mark Spitz in 1972. This feat opened the floodgates of endorsement deals and his annual endorsement payout reached $7 million. $1 million of that came from Australian swimwear maker Speedo. Phelps used the money to establish The Michael Phelps Foundation.
Also in 2008, Phelps was paid $100,000 to swim several laps at a party. After the 2012 Olympics, Phelps earned over $12 million from endorsements. The star retired after the 2012 Olympics but returned in 2014. He got busted for a second DUI in 2014 which many speculated would taint his relationship with his endorsement partners. However, Phelps had his biggest endorser, Under Armour, holding on to him after the incidence.
His endorsement partners over the years include Speedo, Under Armour, Master Spas, Sol Republic headphones, 800razors.com, Aqua Sphere, Visa, Omega watches, Subway, Kellog, Louis Vuitton, Procter & Gamble, Hilton Hotels, HP, Powerbar, Head and Shoulders and more.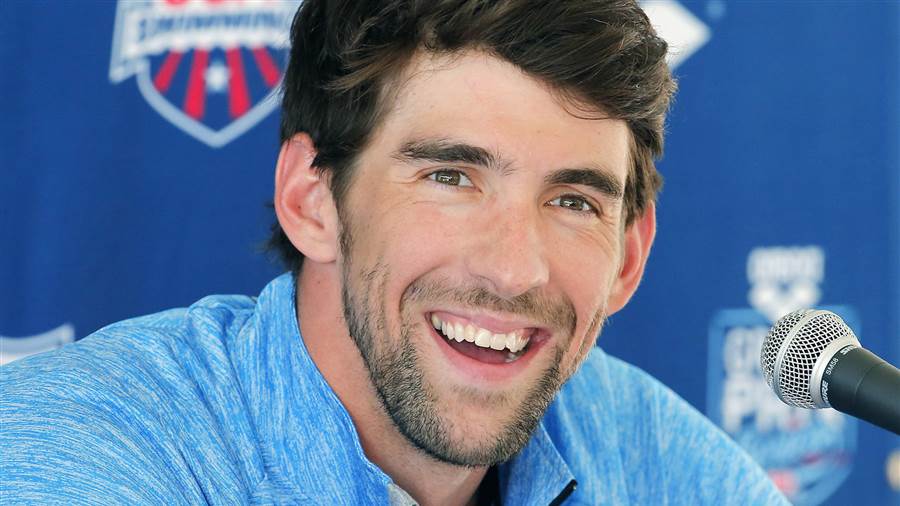 Michael Phelps Height and Body Statistics
As far as most people are concerned, Phelps was specifically built for the waters. This is most especially, true when you consider his body proportion. Details of Phelps' body measurements are as shown below:
Height: 6 feet 4 inches (1.93 m)
Weight:194 pounds (88 kg)
Wingspan: 03 meters (6.66 ft.)
Chest: 47,5″ (121 cm)
Biceps: 16″ (41 cm)
Waist: 35″ (89 cm)
Who is Michael Phelps' Girlfriend or Wife and Son?
Having dated for as much as 8 years, Phelps got married to his girlfriend, Nicole Johnson in 2016. While they were dating, the couple broke up a few times before finally settling together. Nicole who worked with ESPN was also a Miss California USA in 2010.
Before the swimmer and his girlfriend got married in a private ceremony, in June 2016, they had welcomed their first son, Boomer Robert Phelps in May 2016. Phelps revealed that they will soon get more children and his wife said she wants to have a girl.
What Next After Retirement?
After Rio 2016, Phelps assured the world that his goggles would forever remain hung. As a retiree, Phelps would continue as a corporate pitchman. One of his biggest brands, Under Armour are hoping he stays with them for life.
In addition to pitching for other brands, the retired swimmer has revealed that he wants to build a brand of his own. He started his own swimwear brand MP in 2014 in collaboration with Aqua Sphere. In an interview with Forbes contributor, Monte Burke, Phelps said: "I'd like to someday have the biggest and best brand in swimming". Phelps-branded suits sell from $40 to $475.
Secondly, Mike's primary focus is on his Michael Phelps Foundation. The foundation's biggest initiative is its IM Program (individual medley). The program's primary aim is to make children water-safe. It now has 104 teams in the 50 US states and another 176 teams in 33 other countries. Through the program, about 16,000 kids have learned how to swim safely. Phelps looks to raise that number to 100,000.
See Also: 14 Highest Paid Retired Athletes 2016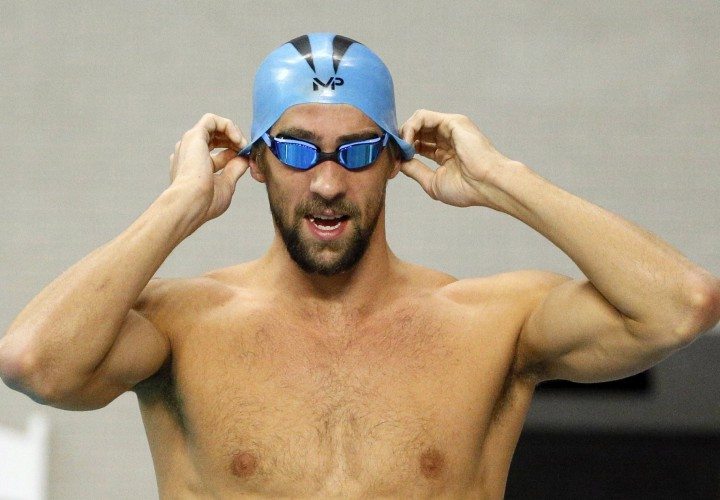 Michael Phelps Family, House, and Facts
Together with his wife and son, Michael Phelps lives in a 6,010-square-foot mansion in Paradise Valley, Arizona. He bought it for $2.53 million in December 2015. Click here for a tour of the house.
Michael Fred Phelps II was born on June 30, 1985, in Baltimore, Maryland. Phelps took after his namesake father, Michael Fred Phelps who was a footballer in high school and college. Senior Phelps tried out for the Washington Redskins in the 1970s.
A hyperactive kid, Phelps found swimming as a means of burning excess energy. He began swimming at the age of 7 and started setting records at the age of 10.