Net Worth:
$8 million
Age/Date of Birth:

26 years old (August 23, 1997)
Height:

5 feet 10 inches (179 cm)
Ethnicity/Race:

Black
Nationality:
American
Wife or Girlfriend:
N/A
Parents:
Father: Shannon McCollum
Mother: N/A
Lil Yachty is an American rapper and singer with a net worth of $8 million. Since releasing his breakout hit "One Night," Yachty has enjoyed a rapid rise to fame and wealth, rubbing shoulders with some established acts like Drake and Chance the Rapper. His multi-platinum single "Broccoli" (with D.R.A.M.) was nominated for Best Rap/Sung Collaboration at the 2017 Grammy Awards.
Yachty can make as much as $100,000 per show. He boasts a handful of endorsements including Sprite, Target, Nautica, and urban outfitters. Lil Yachty made his debut on Forbes' 2017 list of Hip-Hop Cash Princes which ranks young and fast-rising hip-hop stars under the age of 30. Read on as we explore his show business efforts.
His Early Life 
Lil Yachty started rapping for just a year before hitting it big with the singles 1 Nights and Minnesota. He belonged to a group called Yacht club whose members were all rappers, thus, inspiring his love for rap. The group name also inspired his nautical moniker Lil Yachty.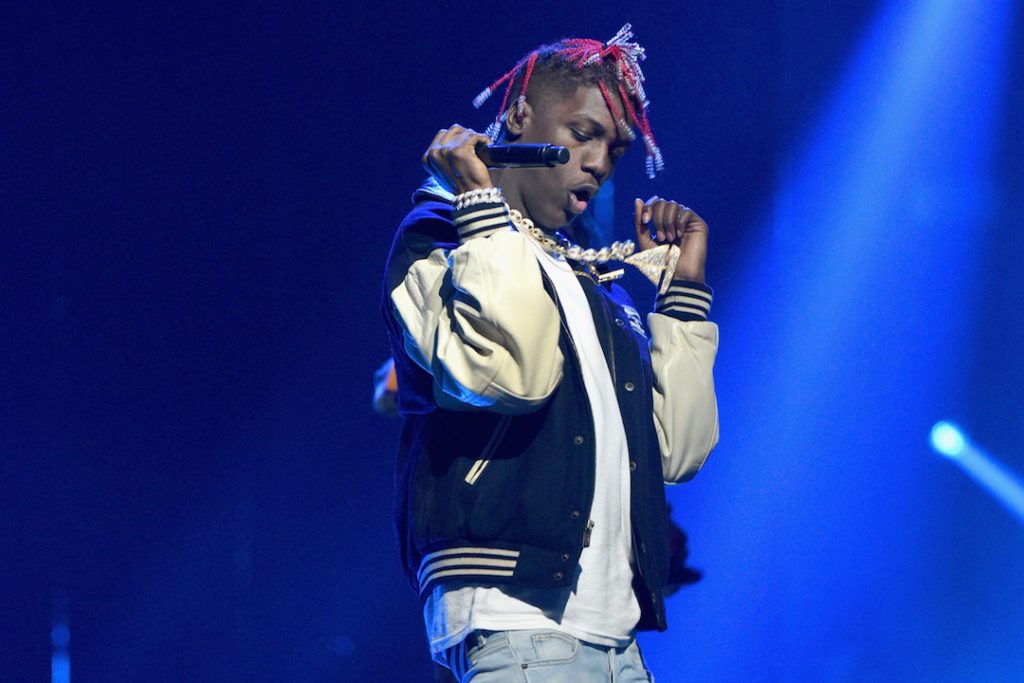 He had his signature red hair and wore colourful clothes, long before he made up his mind to professionally pursue a music career. His brother who belonged to a gang and sold drugs was often embarrassed by his quirkiness.
In September 2015, pre-fame, Lil Yachty got booked at a Palm Beach Gardens mall for an alleged credit card fraud. He was released on a bail bond of $11, 000. The mumble rap star later revealed that the charges were expunged.
He grew up listening to the likes of Kanye West, Kid Cudi, Soulja Boy, and Lil B. Lil Yachty doesn't smoke or drink just because he doesn't like it.
What Is Lil Yachty's Real Name And How Did His Career Start?
Lil Yachty's real name is Miles Parks McCollum and was born on August 23, 1997, in Mableton, Georgia. He had an initial interest in internet fashion rather than music. After graduating from high school, Yachty spent a summer in New York where he lived with a close friend. In New York, he began meeting with socialites and street fashion personalities to help build an Instagram following. Shortly after, Yachty enrolled at Alabama State University but dropped out after just two months.
With a substantial Instagram following under his belt, Yachty then began recording the music he had written in college from a booth in his closet. Among those songs were Hella Os, and Minnesota. 1 Night was recorded in a friend's garage. Lil Yachty's songs received significant airplay in Atlanta encouraging the youngster to keep the faith.
Analysis of His Net Worth – How the Rapper Made His $8 Million Fortune
Yachty was shot to the mainstream in December 2015 after a random kid's parody video featuring his "1 Night" went viral online. The YouTube video titled When Bae Hits You With That "So What Are We?" broke the internet receiving millions of views. As a result, Yachty's Soundcloud version of "1 Night" received millions of plays. The song now has over 40 million plays on SoundCloud, over 16 million Spotify streams, and its official Youtube video touts over 7 million views.
While Lil Yachty doesn't deny the contribution of the viral video to his success, he also acknowledges Ian Connor a young stylist he met in New York for his fame. Connor helped start a cult following and handpicked Yachty to feature as one of the models on Kanye West's Yeezy Season 3 show. At the event held at Madison Square Garden, models were told they could sit when they felt tired but Lil Yachty stood through the whole show, garnering much attention to himself.
Yachty also earned some clout when Drake featured his "Minnesota" on his Ovo Sound Beats1 show. In all, he became famous, and it gained him the exposure to showcase his talent which has been financially rewarding.
Revenue from Music Sales Has Contributed Most to His Wealth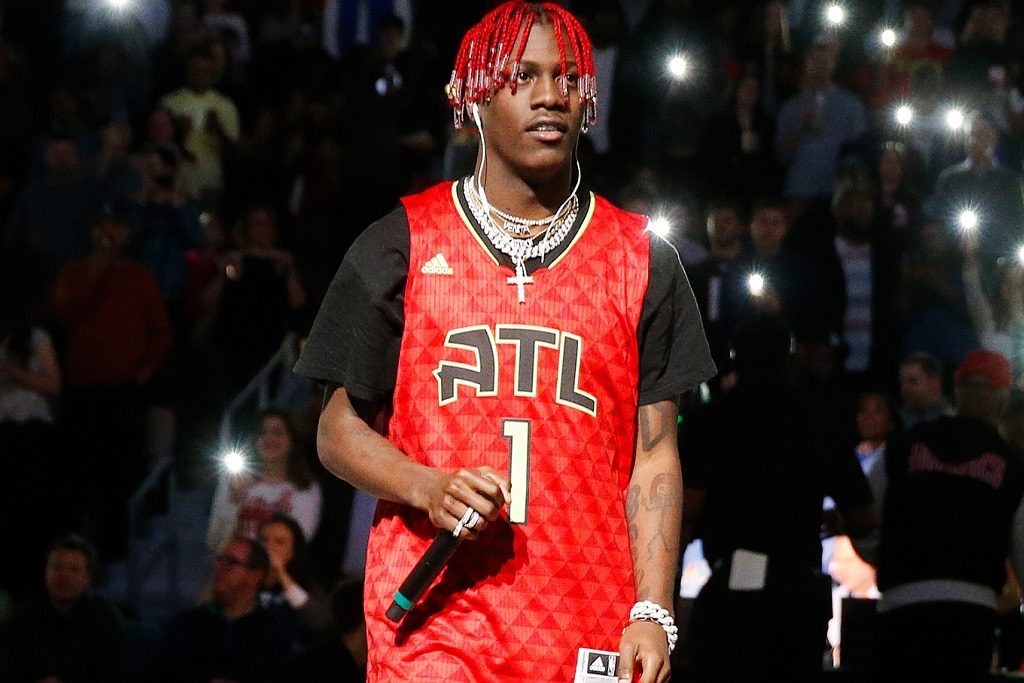 In March 2016, Lil Yachty released his debut mixtape titled Lil Boat. Though his bubblegum trap rap style has been frowned upon by rap purists, it has successfully won the hearts of many young fans. Lil Boat peaked at #106 on the Billboard 200, an incredible feat for a record that was previously available for free download.
While none of Lil Boat's tracks made it to the Billboard Hot 100, Lil Yachty featured on the coveted list thanks to his collaboration with D.R.A.M. on the hit single, "Broccoli", which peaked at #5 on the Billboard Hot 100. By April 2017, the song has been certified quintuple platinum by RIAA after pushing over 5 million units in combined sales and streaming equivalent
Lil Yachty announced in June 2016 that he had signed a joint venture record deal with Quality Control Music, Capitol Records, and Motown Records. A month after the announcement, he released his second mixtape, "Summer Songs 2". His debut album entitled "Teenage Emotions" was released in 2017. In all, the American rapper has thus far dropped four studio albums and two mixtapes. What he has earned from music sales is the major reason he is now a multi-millionaire.
Highest-grossing Albums of the Rapper
Teenage Emotion (2017)

US Billboard 200 – Peaked at #5
Copies Sold – Over 46,000 units (first week)

Lil Boat 2 (2018)

US Billboard 200 – Peaked at #19
Copies Sold – Over 64,000 units (first week)

Nuthin' 2 Prove (2018)

US Billboard 200 – Peaked at #94
Copies Sold – Over 40,000 Units (first week)

Lil Boat 3

US Billboard 200 – Peaked at #23
Copie Sold – Over 30,000 units (first week)
Earnings from Endorsements Deal and Concerts
Top brands who are ever on the lookout for popular acts began coming Lil Yachty's way roughly a year after his breakout. First up was with Sprite. He featured in a commercial for the Coca-Cola made soft drink alongside NBA star LeBron James. The jingle for the commercial was written to the tune of Lil Yachty's single, Minnesota.
Lil Yachty has also featured with singer Carly Rae Jepsen in a commercial for the retail giant, Target. He also shills for apparel brands Urban Outfitters and Nautica. Lil Yachty cashes in big on the road, per Forbes, he made $100,000 per show in 2017.
He Has Also Made Money from Acting
Lil Yachty isn't someone you would typically describe as an actor but it remains a fact that he has been able to pull off several acting roles both on the big and small screen. To the best of our knowledge, his first acting role was in 2018 when he voiced Green Lantern in the animated superhero musical-comedy film titled Teen Titans Go! To the Movies.
That same year, he played a Beatboxer in Life-Size 2: A Christmas Eve, a fantasy-comedy television film. The following year, the rapper made an appearance in Long Shot, a romantic comedy film, and was also seen as Roger Silas in How High 2, a stoner comedy television film.
What he was paid was never made public but it must have amounted to a significant figure.
The Rapper Has Had a Brush with the Law
Sometime in 2015, the rapper and a fellow identified as Clarence Logan were arrested and charged with fraud, forgery, and counterfeiting. It was said that the two were found with as many as 39 fraudulent credit cards at The Gardens Mall in Palm Beach Gardens.
An employee informed the mall's security about it and they invited the Palm Beach Gardens Police which led to the arrest of Lil Yachty and Logan. Reports have it that the rapper was released after he posted an $11,000 bail.
Fact Check: Is Lil Yachty Gay? 
With fame comes certain realities like the scrutiny of what goes on in one's personal life. This has not been different for Yachty as his numerous fans have relentlessly shown interest in keeping up with his private life as much as they follow his career.
Among other things, his love life has been of massive interest with many wondering if he's gay. The reasons for this aren't far-fetched: the rapper's artwork for his 2017 album (Teenage Emotions) features two men kissing in the background.
To my true fans, there is no more confusion. My album drops May 26. This is the cover and the tracklist. Embrace The Youth. 5.26.17 ⛵️❤️ pic.twitter.com/hcxg8WYfKh

— concrete boy boat (@lilyachty) April 20, 2017
While the artwork was praised as groundbreaking, it left many wondering if the rapper is hinting at his sexuality. In 2020, Lil was seen with a dress and a wig in "Oprah's Bank Account" wherein he portrayed Boprah, a female talk show host. People called him unprintable names on Twitter, forcing the rapper to respond as shown below:
Bitch it's just supposed to be entertaining… it ain't even that deep, y'all Nigga's so in denial with y'all masculinity shit like this bother y'all.. relax https://t.co/Ql2NZCdY1C

— concrete boy boat (@lilyachty) March 11, 2020
While the rapper has clearly shown that he has nothing but love for the LGBTQ community, his sexuality remains known to him alone.
It Is Believed He's Dating an Instagram Model Named Selangie
Lil Yachty has never been one to showcase his love life and relationships. He has not confirmed any relationships, however, he had been spotted a few times with an Instagram model and stripper named Me'Gan Denise and there were rumours that the two were dating.
If he truly dated Denis, then there are reasons to believe they are no longer together. Of late, the rapper has been seen with a lady identified as Selangie. She is also an Instagram model and he shared a picture they took together on his Instagram page with a caption that suggests they are dating.
So, while there is a looming question as to whether he is Gay or not, there has not been any confirmation that he is one. And, the facts available suggests he's straight.
Profile Summary
First Name:
Miles
Last Name:
McCollum
Also Known As:

Parks "Yachty
Sex/Gender:

Male
Profession:

rapper, singer and songwriter
Famous For:
his singles "One Night" and "Minnesota"
Colleges/Universities Attended:

Alabama State University
Educational Qualifications:

Dropped out
Religion:

Unknown
Birthday & Zodiac

Age/Date of Birth:

26 years old (August 23, 1997)
Zodiac Sign:
Virgo
Birth Place:

Mableton, Georgia, US
Nationality:
American
Ethnicity/Race:

Black
Country of Residence:

United States
Physical Attributes

Height:

5 feet, 11 inches
Weight:

73 Kg (160 lbs)
Eye Colour:

Dark Brown
Hair Color:

Black
Other Body Measurements:

Chest – 38in (96.5 cm)
Biceps – 12in (30.5 CM)
Waist – 32in (81 CM)
Relationships

Marital Status:

Single
Spouse/Partner:

N/A
Family and Relatives

Father:

Shannon McCollum
Mother:
N/A
Children:

N/A
Siblings:
Kodie Shane (Sister)
Other Relatives:

N/A
Net Worth
Estimated Net Worth:

$8 million
Salary:
Approximately $100,000 per show
Source of Wealth:

Album sale, tours