Judith Sheindlin aka Judge Judy has a net worth of $250 million. She is a former judge, TV personality, producer and author.
Judge Judy Net Worth: How She Began
Judge Judy was born on October 21st 1942 in Brooklyn New York. She studied Government at the American University before attending the Washington College of Law, where she was the only girl among all 126 students. She later completed her law degree and received a Juris Doctor in 1965 from the New York School of Law. She passed her bar examination the same year in 1965.
Her first legal job was working as a corporate lawyer for a cosmetic firm. Two years later Judy quit but soon became a family court prosecutor. During her 17 years as a family court prosecutor, she handled cases involving child abuse, juvenile crime as well as domestic violence.
Her rational character in her years as a family court prosecutor attracted the attention of Ed Koch who was then the mayor of New York. He immediately made her a criminal court judge and fast forward four years, Judy was promoted to supervising judge in the Manhattan's division of the family court system.
Judge Judy Net Worth: Post-retirement and TV career
Her rapid success brought her increasing popularity, she was featured in the LA Times and then on CBS's 60 Minutes which gained her national recognition. In 1996 Judy retired after hearing 20,000 cases and publishing her first book, "Don't Pee on My Leg and Tell Me It's Raining".
With increasing popularity even after retirement, the idea of starting a reality TV courtroom series was brought to Judy and she welcomed it. The eponymous show debuted in September 1996, the same year she retired. The Judge Judy show which is still running is according to her aimed at motivating good actions among the masses and to ensure individuals take responsibility for their own actions.
Since its debut, the show has remained as the highest-rated TV court show garnering an average of 10 million viewers a day and have never been cancelled throughout its 20 seasons. Its consistency has attracted huge advertising from major companies which brings Judy a lot of money. According to Q score ratings, the show is on par with the Oprah Winfrey Show.
The show has brought Judith many awards including a star in Hollywood's walk of fame, Gracie Allen Tribute Award, and a Daytime Emmy Award after 15 nominations.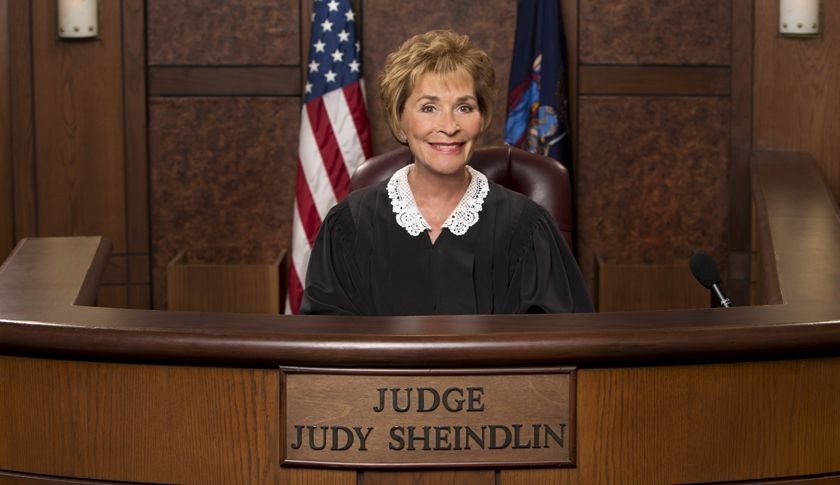 She makes $47 million annually which makes her the highest-paid daytime TV personality. Interestingly, she only works 52 days a year. This means that she makes $900,000 every day she goes to work.
She recently signed a 3 year extension of her contract with CBS which will keep the show running till 2020.
Her production company Queen Bee Productions has created its own show "Hot Bench"- the show which is also highly rated with over 2 million daily viewers casts three judges who decide cases in their courtroom. In addition to her first book published in 1996, Judy has penned six other books.
Property
Judy owns a number of homes in various states, from New York, Florida, Wyoming, and Connecticut. In 2013, she bought a house in Beverly Hills to enable comfortable filming of her show without the many commutes.