Joseline Hernandez is an American rapper, television personality, actress and former stripper.
She is famous as the self-proclaimed "Puerto Rican Princess" and, "controversial" is the word that describes everything about her. Here are the things we know about her life and career.
Joseline Hernandez Parents and Brother
According to the ex-stripper, she was born in Puerto Rico on 3rd November 1986. However, other sources say she was born Shenellica Juneann Bettencourt on March 21, 1977 (court and police documents also confirm this). Sometimes, she performs under the stage name, Shenellica Bettencourt.
According to Joseline Hernandez, she grew up in a poor family living in a public housing system in Puerto Rico. She is one of six children of her parents, Luis and Carmen Hernandez. Her father, Luis died as a result of a heroin overdose and her mother, Carmen is as well a former alcoholic and drug addict. Joseline herself also admitted to using drugs at some point during her rough teenage days. Following her father's death, her mum remarried and the family later moved to Florida.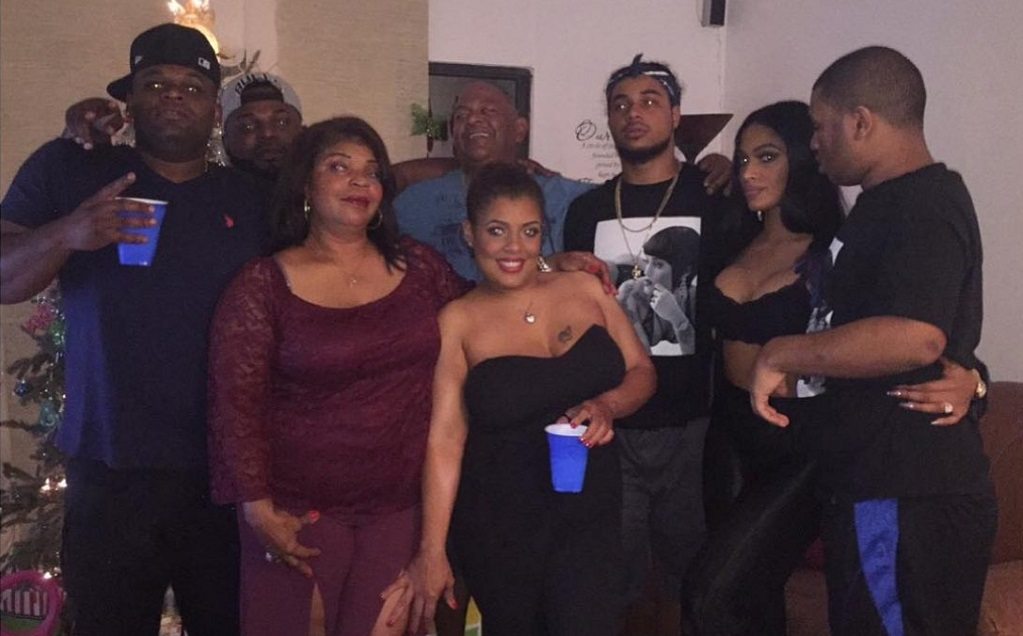 Joseline has one older sister, Yanira and four younger brothers – Hisael, Jorge, Kermit and Luis Jr. In 2017, Joseline's family members and close friends made appearances on her TV special, Love & Hip Hop Atlanta: Joseline's Special Delivery in which she documented the birth of her baby.
In all, her brother, Kermit Silva became the most popular and most loved. With a height of 5'11", long curly black hair and a little lovely son of his own, Kermit Silva easily caught the admiration of viewers and fans.
Kermit will be due to graduate from Stillman College, Alabama, U.S.A, in 2019. He is a regular player in the college's football team.
The ex-stripper used to have a sour relationship with her mum, whom she said abandoned her to a hard life, together with her siblings. She was not able to complete high school because of her family's financial constraints, and even after hitting fortunes later in life, she still did not further her education.
Total earnings
Joseline has an estimated net worth of $2 million. Let's take a trip down the memory lane of how Roseline made her fortunes.
Journey To Fame
She began stripping at the age of 16 to support her family and to pay the medical bills of one of her brothers who was diagnosed with autism. She received a little over $1,000 per month for her stripping job.
Joseline continued stripping under the name Shenellica Juneann Bettencourt not just in Atlanta but in Miami and Dallas, Texas. As common with strippers, she has had run-ins with the law a couple of times. In 2003 and 2007, she was arrested and charged with lewd and lascivious behaviour. It is said she exhibited the behaviour during a stage performance of one of her songs. In 2007 she was set to star in a reality TV show about strippers but it never premiered.
Love & Hip Hop Atlanta
While doing her stripping job in ONYX, an infamous Atlanta strip club, she was discovered by rapper and record producer, Stevie J who began managing her music career. He later introduced her to the second installment of the Love & Hip Hop reality television franchise, "Love & Hip Hop: Atlanta". She made her debut in the first season which began airing on June 18, 2012, on VH1. Love & Hip Hop Atlanta premiered to ratings high enough to make it the highest-rated installment of the Love & Hip Hop franchise. The success of the show simultaneously brought fame to its stars.
Hernandez received $50,000 for the first season of the show, after which her paycheck increased to $150,000 per episode beginning in the second season in 2013. It is rumored that she currently receives as much as $350,000 per season. The ex-stripper has been the center of controversy since the show's debut. She soon entered into a romantic relationship with Stevie J which was chronicled on the show. But prior to their relationship, Stevie was in a romantic relationship with another co-star, Mimi Faust with whom he fathered a daughter named Eva.
Joseline and Stevie J's relationship seemed to be waxing stronger and in 2013, the pair were rumoured to have been secretly married. It was, however, proven to be just a hoax. The pair took their relationship to a new level when they landed their own spin-off reality TV show named "Stevie J & Joseline: Go Hollywood". The show which chronicled their new life in Los Angeles, California premiered on VH1 on January 25, 2016.
See Also: Lil Yachty Real Name, Height, Wiki, Girlfriend, Gay, Mom
It all came crumbling down after a turbulent breakup. The show which was already ordered for the second season was cancelled. The pair had a go at each other on social media with Stevie requesting for a restraining order from her which was denied. Stevie called her out saying Joseline isn't her real name, that she is 10 years older than she claims and, is even married to another man.
Joseline in the 5th season reunion of Love & Hip Hop revealed to everyone's surprise including Stevie's that she was pregnant with Stevie's child. Stevie J who already has four kids with different women denied that the baby is his. But a paternity test soon proved him wrong. While Stevie appears to have moved on and even began dating another lady, Joseline began filming a reality TV special to chronicle her journey towards becoming a single mother.
Following her nasty break up with Stevie J, Joseline's stay at Love & Hip Hop was all about feuds. On 1st June 2017 during the 6th season of the show, she quitted without notice leaving both producers and viewers completely flabbergasted.
Acting, Music, Other Businesses
Miss Hernandez debuted her acting with "Star", Fox's 2016 musical drama where she played the role of Michelle.
As a singer and rapper, Miss Hernandez has 10 singles to her credit. Some of them include "Bailar", "Baby Daddy", "Church" and "Run Me My Money" which was a diss song directed at Love & Hip Hop creator, Mona Scott-Young.
The reality TV star also owns "Eternity by Joseline Hernandez", a clothing line that deals on T-Shirts which launched in 2016. She also runs a charity organization, The Puerto Rican Princess Foundation which empowers young women of minority ethnicity.
All these form part of Joseline's source of income which makes up her close to $2 million total assets.
Joseline Hernandez Daughter, Instagram
On December 28, 2016, Joseline gave birth to her child with Stevie J, a baby girl whom they christened Bonnie Bella Jordan.
Joseline Hernandez' lifestyle, career and controversies have all contributed in earning her massive Instagram followership; she has three Instagram accounts.
The first one, @joseline, which is her personal page currently has 1.9m followers. The second, @thebaddestputaalive, is her fan page and it boasts, as at the last update of this article, 129.3k followers. Another, the last – @vh1joselinehernandez, has 39.5k followers. Put together, Joseline has a massive Instagram following of over 2 million (precisely 2,068800)!