Though the relationship between James Roday and Maggie Lawson has been talked about over the years, some fans remain in the dark about whether the two TV stars were once married before, and what they have been doing since their split. Meanwhile, James Roday and Maggie Lawson are best known for their appearance on Psych, a popular American comedy-drama television series and its movie versions. In the series, Roday plays the love interest of Maggie, and following their on-screen matchup, they also fell in love and began a romantic relationship in real life. 
Independently, these two movie stars are quite successful in their own right, and both have garnered a large fan-base, having accomplished quite a lot during their careers. Since their split, nothing much has been heard about what the former lovers have been up to, both careerwise and otherwise. In the wake of the foregoing, we bring you everything you need to know about them and their subsequent endeavors.
Tidbits About James Roday and Maggie Lawson's Relationship
Although Maggie Lawson started her acting career in 1996, three years before James Roday kicked off his career, it was in 2006 that their paths first crossed. At the time, they both worked together on the set of the TV series, Psych. In the series, they had an on-screen romantic pairing. However, their romantic interest in each other began to build off-screen as they also fell in love in real life, a development that delighted fans of the show. The couple began to date soon after getting together as co-stars for Psych, and reports have it that they moved in together in Los Angeles.
Maggie Lawson and James Roday remained together for 7 years, during which they formed a very special bond both on and off-screen. In 2011, when Maggie made a brief return to her theater roots to act in the stage play, Greedy, it was James Roday who directed the performance. It is believed that he was the one who convinced her to make the return to the theater.
However, even though they were very passionate about each other, their relationship never led to marriage. In 2013, after dating for 7 years, Maggie Lawson and James Roday broke up and went their separate ways. Nonetheless, they continued to maintain their blossoming love life on-screen till the end of the TV series Psych, in March 2014.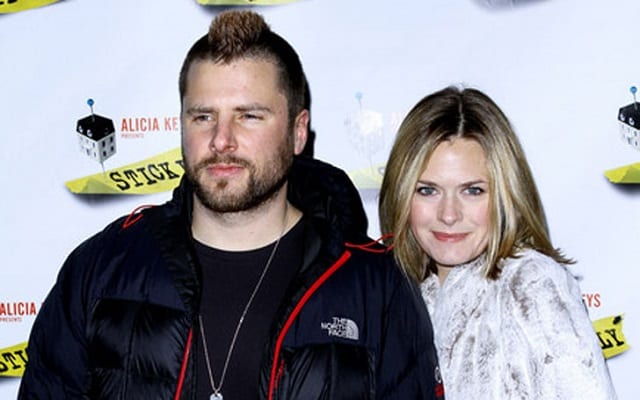 What Led To Their Split?
After being in a long term affair that spanned for seven years, James Roday and his ex-girlfriend surprised their fans with the news of their breakup in 2013. Despite all the efforts made to find out what transpired between the two that could lead to the separation, both parties kept mum about it. It's quite surprising that to date, James and Maggie have remained tight-lipped over spilling the cause of the split.
Nevertheless, the two have moved on with their lives and hope to find true happiness once again in the future. Although many Psych fans were heartbroken that James Roday and Maggie Lawson didn't eventually become man and wife in real life, they got their wish fulfilled in the sequel of the TV series Psych: The Movie and Psych 2: Lassie Come Home, where the on-screen couple later got married and has continued to build a blissful relationship on the TV.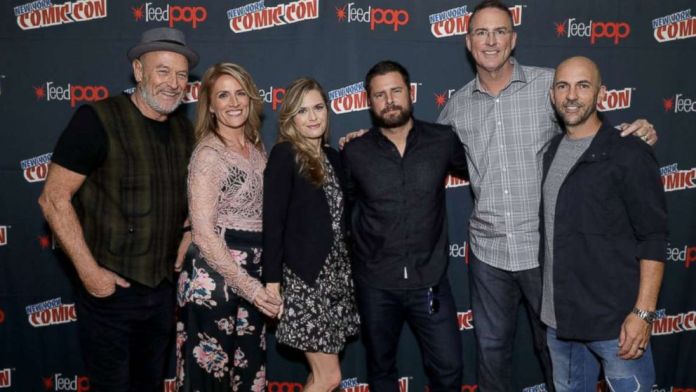 What Have They Been Up To Since The Split?
Since the end of his romantic affair with Maggie Lawson, James Roday has been keeping a low profile when it comes to his love life. With that, many rumors have been making rounds about him, and one of such include his alleged affair with the American singer and actress, Mandy Moore, from 2014 to 2015. Well, this is only a rumor, which is yet to be confirmed. Currently, James Roday is said to be single and unmarried.
He has been busy over the past years, building his career. He previously co-owned a theater company, Red Dog, which produced plays, including Extinction and Sexual Perversity, but now, he is focused on his works behind the camera. Apart from acting, Roday also writes screenplays for movies. Following his split with Maggie Lawson, the talented scriptwriter took up roles as a writer, director, and producer. He has served as the director of some episodes of several TV series, including Gravy (2015), Battle Creek (2015), Rose Wood (2015-16), Rush Hour (2016), Blood Drive (2017), The Resident (2018-19), to mention a few.
Read Also: Andrew Ilnyckyj Bio, Wife, Is He Married, Who is The Wife or Girlfriend?
James Roday has additionally worked as the writer and executive producer of Psych: The Movie (2017), and it's a sequel, Psych 2: Lassie Come Home, of which he had leading roles, reprising his role as Shawn Spencer. His other acting credits include Pushing Dead (2016), A Million Little Things (2018-present), Fortune Rookie (2018), The Buddy Games (2019), and Berserk (2019).
Maggie Lawson, on the other hand, has had her fair share of failed relationships. After splitting from Roday, the Spivak actress registered a little advancement in her love life. In November 2014, she got engaged to The Finest Hours actor, Ben Koldyke, who was her co-star in Back in the Game (2013). Later in the following year, precisely on the 8th of August, the two exchanged marital vows on Koldyke's family ranch situated in New Mexico.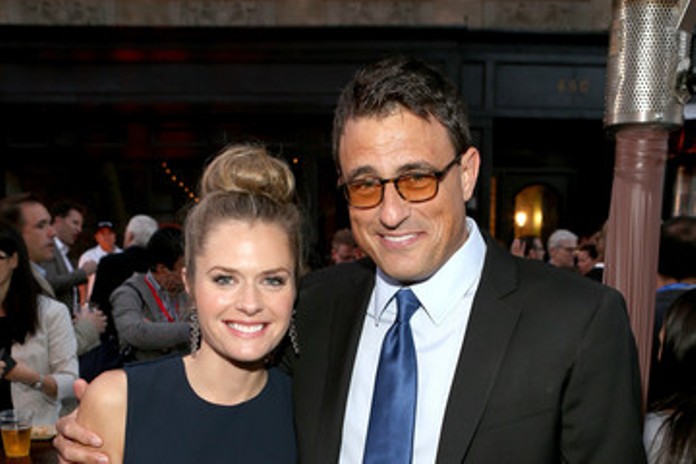 Unfortunately, the relationship between the couple turned sour in early 2017, hence leading to a divorce. Since then, Maggie Lawson has not been linked to any romantic partner as she seems pretty focused on her career. She has starred in a good number of movies after her break up with her ex-boyfriend, James Roday. In 2016, Maggie was featured on Hallmark's TV movie My Favorite Wedding. She has equally scored roles in TV series Angel from Hell and The Great Indoors.
After starring alongside James in Psych from 2006 to 2014, the beautiful actress moved on to reprise her role as Detective Juliet O'Hara in Psych: The Movie (2017). She also portrayed the character of Jen in seven episodes of The Ranch from 2017 to 2018, and similarly, she played a recurring role of Natalie Flynn in Lethal Weapon from 2018 to 2019. 2019 was a busy year for the actress as she scored roles in three TV movies. They include The Story of Us, where she portrayed the character of Jamie, Treehouse, where she played Rebecca Wheeler, and Christmas in Evergreen: Tidings of Joy, starring as Katie Connell.
Some of her recent acting gigs include Outmatched (2020) and Psych 2: Lassie Come Home (2020). Over the past years, Maggie has appeared in sitcoms such as Boy Meets World, Cybill, and Home Management. However, she is best known for her appearance on Psych, and its movie versions, which have launched her career to a whole new level.