Though the relationship between James Roday and Maggie Lawson has been talked about over the years, some fans still remain in the dark about whether the two TV stars were once married before or are currently married. On that front, We have some information that will interest you.
James Roday and Maggie Lawson are two actors who worked together on Psych, a popular American, comedy-drama television series. It was while working on the project that they fell in love and began a romantic relationship.
Independently, these two stars are big in their own rights and both have a large fan-base, having accomplished quite a lot during their careers.
Who Is James Roday?
James Roday was born on the 4th of April, 1976 as James David Rodriguez; however, he is now professionally known to fans and colleagues as James Roday. Although he was born in San Antonio, Texas, he also has Mexican, English and Scottish ancestry. This is because his father, Jaime Rodriguez, is of Mexican descent while his mother, Irene Rodriguez, happens to be of English and Scottish descent.
James Roday started his acting career by performing on stage in many theatrical productions. These productions include A Respectable Wedding as well as Three Sisters and Severity's Mistress. He even co-owned a theater company, Red Dog, which produced plays including Extinction and Sexual Perversity.
The actor did not stop at stage acting alone, he ventured into films as well. He had his big screen debut in 1999 when he acted alongside Ryan Reynolds and Ashton Kutcher in the movie Coming Soon. He then appeared in the 2002 classic, Showtime as well as Beerfest. James Roday has also made lots of appearances in television shows; some of the titles he has worked on include Ryan Caulfield: Year One, First Years, Providence and Love Bites.
Apart from acting, Roday also writes screenplays for movies. In fact, it was he and his writing partners – James DeMonaco and Todd Harthan who wrote the screenplay for Skinwalkers, a 2006 movie.
Who Is Maggie Lawson?
Maggie Lawson was born on the 12th of August, 1980. The actress was born as Margaret Cassidy Lawson but is now professionally known around the world as Maggie Lawson. Maggie attended school in Louisville, Kentucky, before eventually beginning her entertainment career.
As a young girl, Maggie knew she wanted to be an actress and got her chance to showcase her talent from an early age. She was just 8 years old when started to perform as an actress at local community theater productions. Before long, she gained some recognition in her local city as an actress to watch out for.
Soon, the young woman moved to Los Angeles and began to take part in television series and sitcoms. Maggie appeared in sitcoms such as Boy Meets World, Cybill, and Home Management. She is now best known for her appearance on Psych which launched her career to a whole new level.
The actress who has also starred in Model Behavior, Back In The Game and Angel From Hell, has continued to thrill fans with her versatility on camera.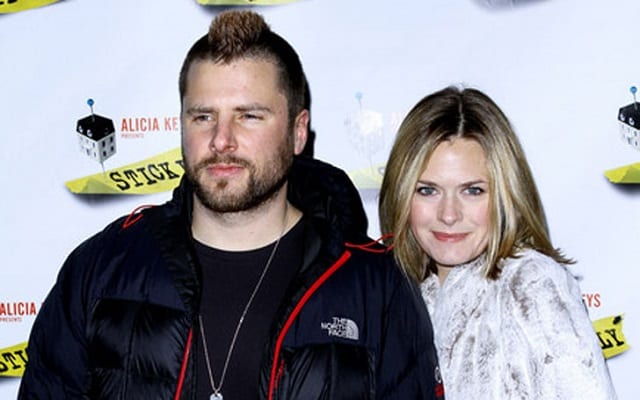 Are They Married As Husband And Wife?
Because of their passion for work in the entertainment industry, it was not too long before Maggie Lawson and James Roday met and worked together on a television project.
Maggie and James met in 2006 while they were both starring on the television series, Psych. In the series, they had an onscreen romantic pairing. However, their romantic interest in each other began to build off-screen as they fell in love in real life, a development which delighted fans of the show. The couple began to date soon after getting together as co-stars for Psych and reports have it that they actually moved into the same house in Los Angeles.
Read Also: Andrew Ilnyckyj Bio, Wife, Is He Married, Who is The Wife or Girlfriend?
Maggie Lawson and James Roday were together for 7 years during which time, they formed very special bond both onscreen and off the TV. In 2011 when Maggie made a brief return to her theater roots to act in the stage play, Greedy, it was James Roday who directed the performance. It is believed that he was the one who convinced her to make the return to the theater.
However, even though they were very passionate about each other, their relationship never led to marriage. In 2013, after dating for 7 years, Maggie Lawson and James Roday broke up and went their separate ways.
Maggie would later meet and marry Ben Koldyke, another actor, in 2015. James Roday is still not married and there are no records that he is with another partner.