Maggie Lawson is an American actress who is widely hailed for her impressively adaptable style of acting which many have described as "awe-inspiring". The movie star was born as Margaret Cassidy Lawson but is now more fondly called Maggie Lawson by fans around the world.
For reasons that are not far-fetched, people are eager to know more than a handful of things about this actress. From her marriage to other facts of her life, here are answers to questions often asked about Maggie.
Maggie Lawson's Acting Career Timeline
Maggie Lawson began chasing her dreams of becoming an actress when she was still a very little girl. In fact, she was just 8 years old when she started her career by performing in dinner theater productions as well as community theater performances put together in Louisville. She then began to gain some buzz around the city because of her small size, her tender age, and what she was doing on stage.
The actress was born on the 12th of August, 1980, in Louisville, the largest city in Kentucky, USA. Maggie's mother has been identified as Judy Lawson, a homemaker and her father's name has been given as Mike Lawson, a hotel manager.  As a young girl, Maggie took up schooling at the Stephen Martyr School in the city of Louisville. After leaving Stephen Martyr School, she attended the Assumption High School which was an all-girls Catholic School. Both schools were in the city of Louisville.
Bent on passionately chasing her acting dream and reaching the top of the game, Maggie Lawson continued appearing in theater productions while still in high school. Her fame soared and she soon landed a job on WDRB Fox 41 Kid's Club in Louisville as a youth TV host. Maggie later shifted from acting on stage and started featuring in TV sitcoms and dramas. She has appeared in sitcoms such as Boy Meets the World, Cybill and Home Improvement. She has also featured in Fear Itself and Smallville.
Maggie spent the late '90s making appearances in highly acclaimed TV series like I've Been Waiting for You, Family Rules and Step by Step, which helped her gain some fans around America. However, it was at the turn of the millennium that she really took off and became a household name. After starring in Inside Schwartz in 2001-2002 and It's All Relative from 2003-2004, Maggie Lawson landed a role in Psych, a detective-comedy drama which aired from 2006-2014. Her role as Juliet O'Hara in the TV series launched her to unprecedented fame and her fan-base grew bountifully. She soon became a household name.
Following her performance in Psych, Maggie landed major roles in other series such as Save the Date, Angel from Hell, Back In The Game and Santa Clarita Diet for Netflix. She is also on the 3rd season of Lethal Weapon as Dr. Natalie Flynn. It is noteworthy that although she had devoted most of her time to TV series and sitcoms, Maggie never forgot her theater roots. In 2011, the actress briefly decided to stage a return to the theater and appeared in Greedy, a stage play which was directed by James Roday – an actor and director.
Later in 2017, Maggie Lawson was featured in four episodes of The Great Indoors, followed by a lead role in Psych: The Movie, where she reprised her most memorable role of Juliet O'Hara, starring alongside her ex-boyfriend James Roday. She further scored roles in two Hallmark TV films titled My Favorite Wedding and Christmas Encore. Then from 2017 to 2018, the elegant looking actress also portrayed the character of Jen in the American sitcom web TV series, The Ranch.
She additionally scored three TV roles in the year 2019 and they include Jamie in The Story of Us, Rebecca Wheeler in Treehouse and Katie Connell in Christmas in Evergreen: Tidings of Joy. Following the success of Psych: The Movie, a two-hour TV film premiered on December 7th, 2017, the movie director and creator, Steve Frank plans to make five sequels. As a result, Psych 2: Lassie Come Home was debuted in 2020, with Maggie Lawson reprising her role of Head Detective Juliet O'Hara.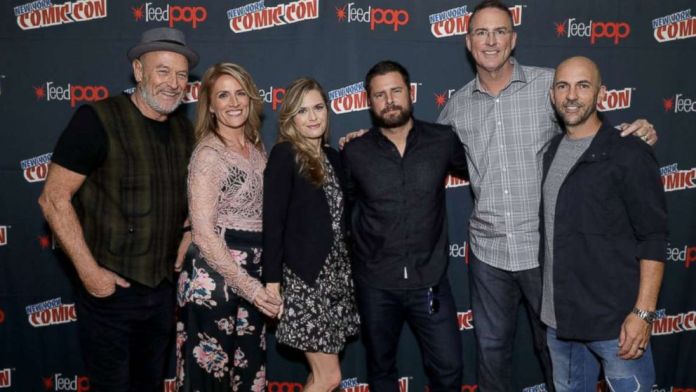 Currently, she is being featured as Kay in the multi-camera television sitcom, Outmatched, premiered on Fox in January 2020. Some of her other acting credits include Pleasantville, Nice Guys Sleep Alone, ER, Felicity, Nancy Drew, Cheats, Heart of a Stranger, Winter Break, Spellbound, Revenge of the Middle-Aged Woman, Rules of Engagement, Hostile Makeover, Justified, among several others.
Having starred in over thirty films and TV series over the course of her career that has lasted for more than twenty years, Maggie Lawson has gathered an estimated net worth of $3 million, which is bound to rise in the ensuing years as the actress is not showing any signs of slowing down at all.
Read Also: Who is Actress Sara Martins of Death in Paradise, What is She Doing Now?
Why Did She Split From James Roday?
Maggie and Roday met while they were both working on Psych and, as co-stars, they fell in love, having been featured as an on-screen couple in the series. The lovebirds dated for a long time from 2006 to 2013. However, they were never married. Despite their real-life affair ending in 2013, the two continued their on-screen romance until the end of the series in March 2014.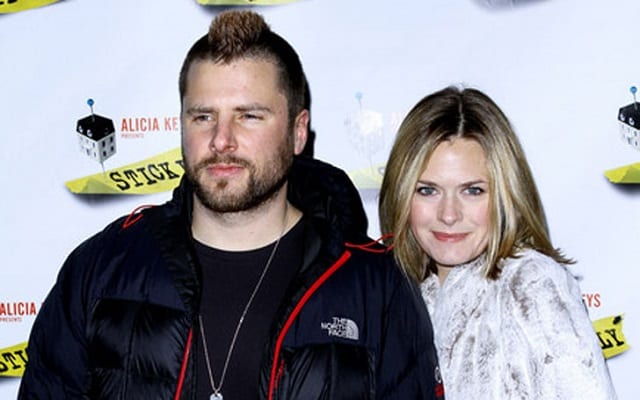 While they were dating, they were the beloved of many fans who thought they would eventually get married but they later called it quits in 2013, with reasons for their separation kept secret. However, the fans got the treat of their lives when the two reignited their romance four years later in a two hour TV movie titled "Psych: The Movie", and equally, its sequel, "Psych 2: Lassie Come Home" premiered in 2020. There is, Maggie Lawson and James Roday eventually got married. This got their fans elated, even though it never happened in real life.
Well, the chances of the pair getting married in reality it's not entirely ruled out, as both are currently single. Who knows, they might consider giving love a second chance as their on-screen romance continues to blossom in the upcoming Psych sequels.
Just like Maggie, James Roday has starred in a good number of movies and series which includes Pushing Dead, Fortune Rookie, A Million Little Things, Berserk and The Buddy Games. He is also a writer, director and producer and his directorial credits include Gravy, Rose Wood, Rush Hour, The Resident, Battle Greek, and Blood Drive.
Intriguing Facts About Maggie Lawson's Former Marriage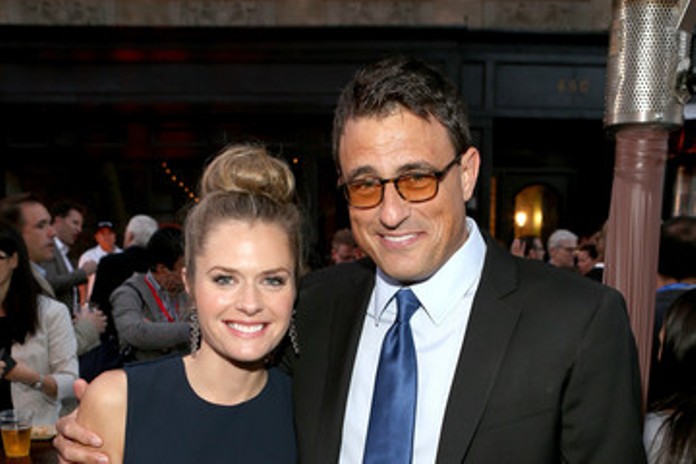 Although she is now single, Maggie Lawson was once a married woman. The actress was married to Ben Koldyke, an actor whom she co-starred with in Back in the Game. The coupled got engaged on the 14th of November, 2014, and finally got married in a quiet ceremony in New York at Koldyke's family ranch. However, the marriage was not quite rosy and the couple soon went their separate ways. After being married for more than two years, Maggie Lawson filed for divorce from Koldyke in early 2017 for undisclosed reasons.
Maggie's ex-husband is the son of the founder of Frontenac Company in Chicago – Martin J. Koldyke and his mother's family are the owners of an investment company called Laird Norton Company. Beyond starring in Back in the Game, Ben Koldyke has scored recurring roles in Big Love and How I Met Your Mother.