Maggie Lawson is an American actress who is widely hailed for her impressively adaptable style of acting which many have described as "awe-inspiring". The movie star was born as Margaret Cassidy Lawson but is now more fondly called Maggie Lawson by fans around the world.
For reasons that are not far-fetched, people are eager to know more than a handful of things about this actress. From her marriage to other facts of her life, here are answers to questions often asked about this Maggie.
Who Is Maggie Lawson?
The actress was born on the 12th of August, 1980, in Louisville, the largest city in Kentucky, USA. Maggie's mother has been identified as Judy Lawson, a homemaker and her father's name has been given as Mike Lawson, a hotel manager. It was in Louisville that she grew up with her parents and two brothers – Chris and Nick Lawson.
As a young girl, Maggie took up schooling at the Stephen Martyr School in the city of Louisville. After leaving Stephen Martyr School, the young lady then attended the Assumption High School which was an all-girls Catholic School. Both schools were in the city of Louisville.
Maggie had always dreamed of becoming an actress; she began chasing her dreams when she was still a very little girl. In fact, she was just 8 years old when she started her career by performing in dinner theatre productions as well as community theatre performances put together in Louisville. She began to gain some buzz around the city because of her small size, her tender age, and what she was doing on stage.
Bent on passionately chasing her acting dream and reaching the top of the game, Maggie continued appearing in these theatre productions. Her fame soared and she soon landed a job on WDRB Fox 41 Kid's Club in Louisville as a youth TV host.
Maggie later shifted from acting on stage and started featuring in TV sitcoms and dramas. She has appeared in sitcoms such as "Boy Meets World", "Cybill" and "Home Improvement". She has also featured in "Fear Itself" and "Smallville".
Maggie spent the late '90s making appearances in highly acclaimed TV series. Series like "I've Been Waiting for You", "Family Rules" and "Step by Step" helped her gain some fans around America. However, it was at the turn of the millennium that she really took off and became a household name.
After staring in "Inside Schwartz" in 2001-2002 and "It's All Relative" from 2003-2004, Maggie Lawson landed a role in "Psych", a detective-comedy drama which aired from 2006-2014. Her role as Juliet O'Hara in the TV series launched her to unprecedented fame and her fan-base grew bountifully. She soon became a household name.
Following her performance in "Psych", Maggie landed major roles in other series such as "Save the Date", "Angel from Hell", "Back In The Game" and "Santa Clarita Diet" for Netflix. She is also on the 3rd season of "Lethal Weapon" as Dr. Natalie Flynn.
It is noteworthy that although she had devoted most of her time to TV series and sitcoms, Maggie never forgot her theatre roots. In 2011, the actress briefly decided to stage a return to the theatre and appeared in "Greedy", a stage play which was directed by James Roday – an actor and director.
Over the years, Maggie Lawson has been doing really well as a TV actress and is not showing any signs of slowing down at all.
Read Also: Who is Actress Sara Martins of Death in Paradise, What is She Doing Now?
Her Husband, Marriage, and Divorce From James Roday
Although she is now single, Maggie Lawson was a married woman. The actress was married to Ben Koldyke, an actor whom she co-starred with in "Back in the Game". The coupled got engaged on the 14th of November, 2014, and finally got married in a quiet ceremony in New York at Koldyke's family ranch.
However, the marriage was not quite rosy and the couple soon went their separate ways. After being married for more than two years, Maggie Lawson filed for divorce from Koldyke in early 2017.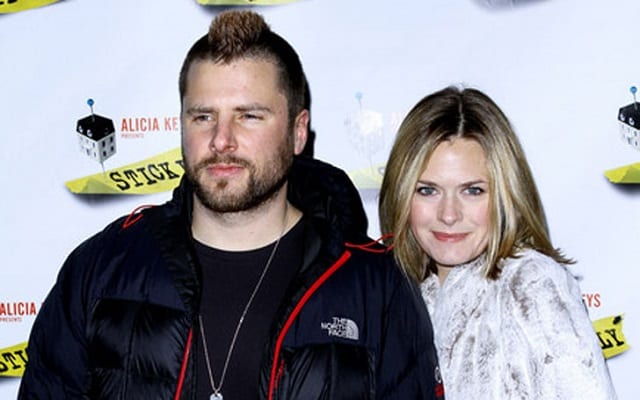 Ben Koldyke is not the only man Maggie has had a relationship with. In fact, before meeting Koldyke, she had been in a relationship with James Roday, another actor. Maggie and Roday met while they were both working on "Psych" and, as co-stars, they fell in love. The lovebirds dated for a long time from 2006 to 2013. However, they were never married.

While they were dating, they were the beloved of many fans who thought they would eventually get married but they later called it quits in 2013.

Fact Check: We strive for accuracy and fairness. If you see something that needs updating,