There is a longstanding rivalry that has existed between the western and eastern part of the world before the creation of the modern world that has continued to remain today. Although both sides of the world have often collaborated on issues and projects that mutually benefit both parties, the rivalry, which cuts across political system, philosophy, religion, and culture remains. And no comparison pointedly showcases this more than the House of Saud vs British Royal Family Net Worth.
The two of them are two of the most recognized and wealthy royal families in the world who not only live in luxurious palaces but wield enormous influence over their region. We examine their respective wealth and determine who is richer below. Check it out.
House of Saud vs British Royal Family Net Worth: Who is Richer?
House of Saud's Net worth – $1.7 trillion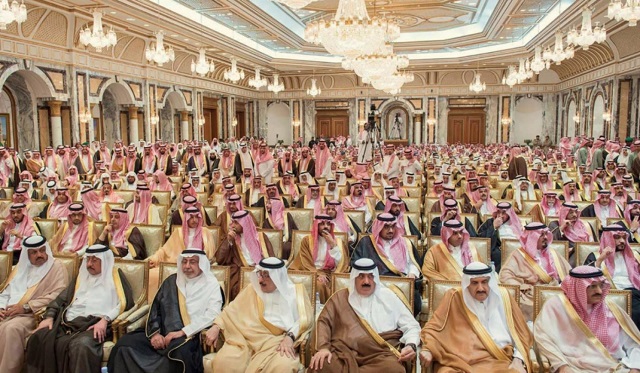 The House of Saud, headed by King Salman bin Abdulaziz Al Saud is undoubtedly the richest royal family in the world. The King, who assumed the throne on the 23rd of January 2015 is head over a family worth an estimated $1.7 trillion.
Although the source of the family's wealth can be traced to its vast reserve of crude oil and natural gas, it has developed and grown its wealth through investments in various sectors of the global economy.
While most royal families in the world comprise of a limited number of people, often less than a hundred significant personalities, the House of Saud has a membership of over 15 thousand people with its vast wealth split across 2000 personalities.
Through the family's stronghold on the most significant of Saudi Arabia's government portfolios like Defence, Interior, and Foreign Affairs as well as the regional governorships, the family has been able to consolidate its wealth and grow it in unprecedented fashion.
Some of House of Saud's prominent family members includes its public leader, Mohammad bin Salman, who is most commonly referred to as MbS. Although he is not the richest member of the royal family, he is arguably its most influential as a result of his position as the Crown Prince and minister of defense. As a member of the House of Saud, he has a personal net worth of $1 billion, which he has spent on luxurious items like the yacht, Serene and the Chateau Louis XIV in France.
Others include Prince Al-Waleed bin Talal who is one of the richest men in the world with a net worth of $10.9 billion and Saleh Abdullah Kamel who has a net worth of $2.3 billion. The King, Salman bin Abdulaziz, has a net worth of $17 billion.
With a family net worth of $1.7 trillion, the House of Saud is a clear and distinct winner vs the British Royal Family in terms of their net worth.
British Royal Family's Net Worth – $88 billion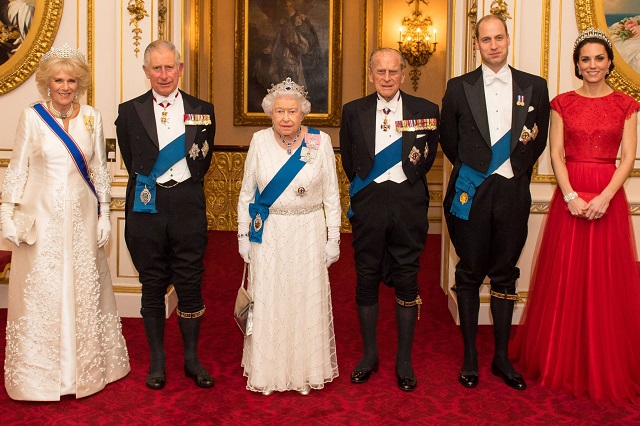 $88 billion is not a figure to be remotely smirked at but in comparison to the wealth of the House of Saud, the net worth of the British Royal Family cast a very dim light. However, what the British Royal Family lacks in wealth, it makes up for in popularity and influence, especially in the western part of the world.

Historically, the British Royal Family led the colonization of a vast amount of the world which made it the largest empire ever formed, a fact that still has lingering shreds of evidence across a myriad of countries today.

Its members such as Queen Elizabeth, Prince William, and Prince Harry are some of the most popular figures on the planet who have been the face of some social and cultural changes in the western world.

Individually, members of the British Royal Family are some of the richest people in the world, with Queen Elizabeth leading the pack with a net worth of $530 million. Her wealth comes from the value of her estates, such as the Buckingham Palace and the Royal Collection of art and the Crown Jewels.

See Also: Tom Cruise vs Nicole Kidman Net Worth: Which Celebrity Ex makes More Money

Her husband, Prince Philip who is the Duke of Edinburgh has a net worth of $30 million while the two most popular Princes in the world, Prince William and Prince Harry have a personal net worth of $40 million each. Queen Elizabeth's son, Prince Charles is the second richest member of the British Royal Family with a net worth of $100 million.

Thus, concludes our look at who is richer in House of Saud vs British Royal Family Net Worth.

Fact Check: We strive for accuracy and fairness. If you see something that needs updating,