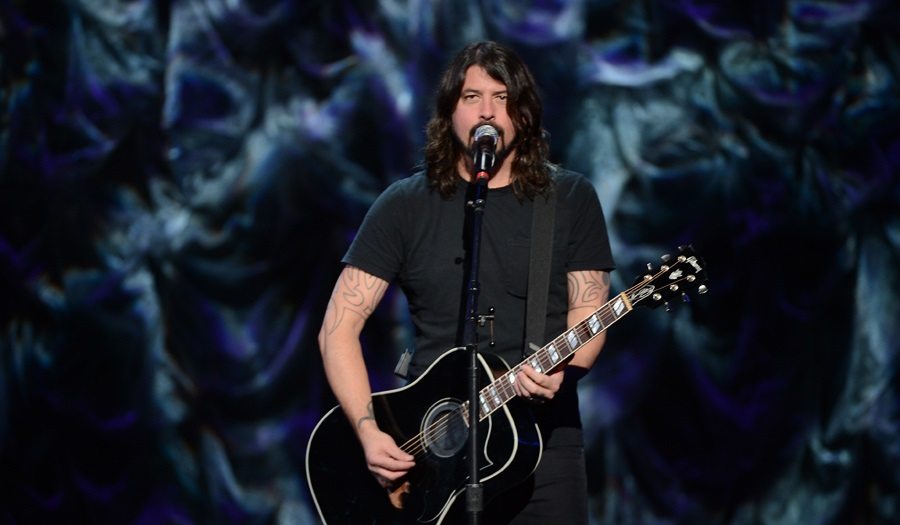 Grohl is an American rock musician, multi-instrumentalist, director, and producer. He rose to prominence as the drummer of the Kurt Cobain-led grunge band, Nirvana.
He continued his musical success with his own band – Foo Fighters – founded shortly after the death of Kurt Cobain and the dissolution of Nirvana. Dave Grohl has played with other popular acts and bands like Zac Brown Band, David Bowie and Paul McCartney. Here are other details you should know about his life and career.
Dave Grohl Bio (Wiki): How He Began
David Eric Grohl was born on January 14, 1969, in Warren, Ohio. When he was still a kid, his family moved to Springfield, Virginia. His parents divorced when he was just 7. At the age of 12, Grohl picked up a new interest – guitar. He immediately began taking guitar lessons and soon taught himself how to play. His love for the instrument was solidified during a summer holiday with his cousin in Evanston, Illinois when he attended numerous concerts by bands including Naked Raygun.
The holidays ended and Grohl returned to Virginia where he was a freshman at Thomas Jefferson High School. As a result of his cannabis addiction, his mom whom he grew up with after the divorce frequently moved him between schools. At these schools, Grohl played in multiple local bands. In one of those bands, he began playing the drums.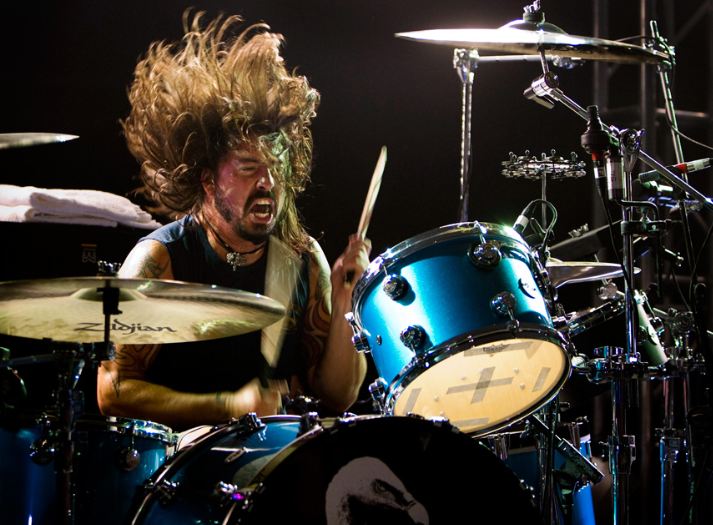 Grohl's love for music soon overshadowed his academics and he dropped out in the 11th grade at the age of 17 to join the D.C-based hardcore punk band, Scream – as a drummer. Grohl played and toured extensively with Scream for four years between 1986 and 1990.
See Also: Gene Simmons Daughter, Wife, Son, Mother, Kids, Family, House
Breakthrough With Nirvana
Scream disbanded in 1990, however, Grohl's time with them was enough to attract him other opportunities. Kurt Cobain of Nirvana had watched Grohl/Scream play in 1990, so when Nirvana was in need of a drummer, a mutual friend named Buzz Osborne of the Melvins introduced Grohl to Cobain and after an impressive audition, Grohl became Nirvana's drummer.
Though Nirvana had been active since 1987, the band came to its peak immediately after Grohl's addition in 1990. The band's single "Smells Like Teen Spirit" released in 1991 became an instant hit and propelled the band and the alternative rock genre to mainstream success. The single which reached number 6 on the Billboard Hot 100 remained Nirvana's biggest hit. It was succeeded by the album "Nevermind" which replaced Michael Jackson's Dangerous album at number 1 on the Billboard 200. The album went on to sell over 30 million copies worldwide, receiving Diamond certification from the RIAA.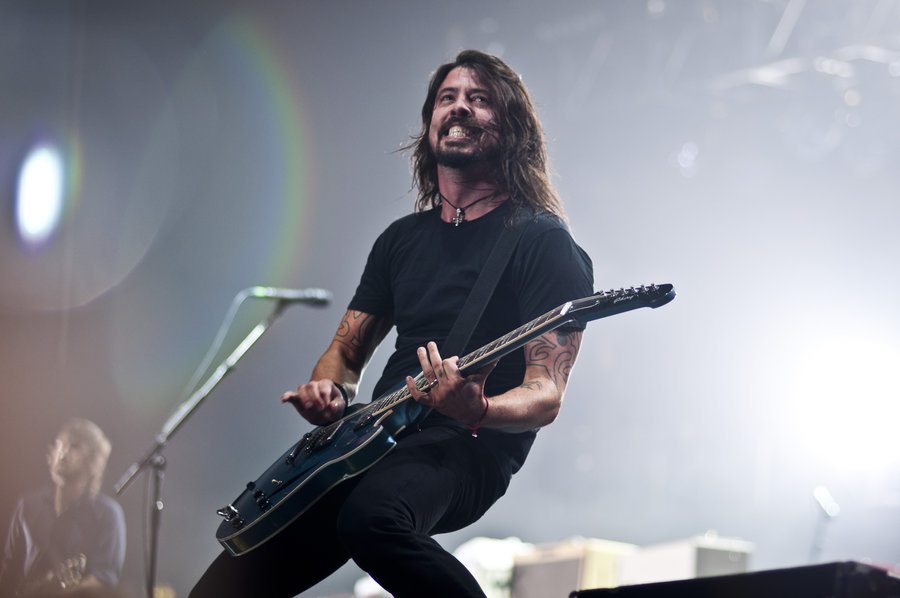 Nirvana who previously played at clubs began to play at large sold-out venues, earning much more from touring. The band followed their success with a second album "In Utero" (1993) which debuted atop the Billboard 200 and sold over 15 million copies.
However, as the band's success increased, Cobain's health decreased as a result of substance addiction, he became depressed and often distanced himself from his bandmates. Subsequently, Cobain took his own life.
Continued Fame With Foo Fighters
Following Cobain's death, Grohl dealt with the pain by making a lot of music. He recorded a 15 track demo where he sang and performed all instruments on all but one song.
Grohl's demo track then caught the attention of many record labels who thought the demo was performed by a full band. He signed with Capitol Records and recruited other members to form the band Foo Fighters. He released a professionally mixed version of the demo tracks as the band's debut self-titled album.
The album enjoyed much success and charted in many countries, selling over 1 million copies worldwide.
The Foo Fighter's followed up with the release of "The Colour and the Shape" (1997) which reached number 10 on the Billboard 200 and sold over 2 million copies worldwide. Their third studio album "There Is Nothing Left to Lose" (1999) brought them their first Grammy Award for Best Rock Album. The band won the same award for their next three studio albums. In total, the Foo Fighters have won at least 10 Grammy Awards. Their albums have sold over 30 million copies worldwide.
Foo Fighters like other rock bands earn top dollar from touring. Their Sonic Highways World Tour (2014-2016) in support of their 8th studio album grossed tens of millions and earned the band $48.5 million. After he broke his leg in one of the shows in June 2015, Grohl cancelled the tour but resumed still with a broken leg, performing from a custom-made throne. And apparently, the fans still loved it.
Dave Grohl Net Worth And His Luxury House
Thanks to over 30 million records sold and countless sold-out concerts, the nicest guy in rock, as he's fondly called, has an estimated net worth of $280 million.
In 2006, the rock star got himself a 3,088 sq ft luxury beachfront property in California for the sum of $3.78 million. After nearly a decade of owning the four-bedroom exotic house, Dave put it up for sale at a lower price of $3.25 million. Reports have it that the bid went further low to an over $700,000 loss.
What Is Dave Grohl's Height and Who Are His Wife, Kids and Family
The musician is 6 ft tall(1.83m) and weighs 165 pounds(75kg). He has been married twice and is a father of 3 beautiful daughters – Violet Maye Grohl, Ophelia Grohl and Harper Willow Grohl.

His first marriage with Jennifer Youngblood, a photographer, lasted for 3 years (1994–1997). In 2003, he married his current wife, Jordyn Blum, a TV producer.  

Fact Check: We strive for accuracy and fairness. If you see something that needs updating,