With the advent of the Internet and the popularity of social media platforms, there has been a democratization of fame which many regular people have achieved by posting pictures of themselves or showcasing their talents on their social media pages. On Instagram, Chuando Tan became famous when pictures of his age-defying body went viral and turned him into a social media sensation.
The Singaporean model became famous when the internet learned he had spent over a half a century on the planet despite possessing the looks of a young man in his early 20s.  In this article, we'll take a look at who he is, along with five interesting things you need to know about him.
Who Is Chuando Tan?
Before diving into those interesting things you should know about him, here is a quick introduction to who he is.
Chuando Tan was born on the 3rd of March, 1967 in Singapore. Not much is known about his background but he spent his formative years growing up in Toa Payoh and was raised as the youngest of the three children born to his father, which includes siblings Tan Chuan Da and Tan Dan Nian. Sadly, he lost his mother at a young age.
Chuando Tan attended Nanyang Primary School and Pei Dao Secondary School before heading over to Nanyang Academy of Fine Arts where he studied and earned a diploma in graphic design.
Since completing his education, Chuando Tan has had a career in show business that has ranged from being a model to being a professional photographer.
With that brief introduction, here are five interesting things you should know about him.
1. The Tan Family Is A Family Of Creatives
One of the standout facts about Chuando Tan is his entire family members are creatives. Beginning with his father, who is a famous and popular ink artist and painter in Singapore. His siblings also have a career as creatives with his brother, Tan Chuan Da working in New York as a design director while his sister, Tan Dan Nian works as a managing director in his modeling agency, Ave.
Chuando Tan himself has worked as a model, a professional photographer, and a Mandarin pop singer.
2. Tan Is A Celebrated Professional Photographer
One is most likely to think of him as the age-defying Instagram celebrity, but he has had a long career as a professional photographer.
After got tired of his career as model, which he began in the late 80s, growing to become a successful male model in Singapore, he tried his hands at being a pop singer and had a brief career as a Mandarin pop singer under the stage name, Chen Yufei, before he turned to professional photography.
Using the influence and popularity he had cultivated during his days as a model and singer, he began to photograph a host of Asian celebrities, building his portfolio and soon, he became a fashion photographer, working with magazines like Harper's Bazaar, Muse and Elle.
As he gained further footing as a photographer, he went into a collaboration with another photographer, Frey Ow, and together, they founded the photography group named Chuando and Frey. The collaboration has since turned them into household names and international stars in the world of fashion, working for major magazines and brands in and outside the industry, one of which is their project with iconic singer, Janet Jackson for the album, Discipline.
3. He Runs A Modeling Agency Of His Own
When you've conquered modeling and have also become a superstar photographer, there are very few career directions left in the same industry other than establishing a modeling agency of your own; unsurprisingly, Chuando Tan has one of his own. He established the agency, Ave, in 1997 and has a host of popular Singaporean and international models in his roster, including the model, Marek Olszewski.
4. Yan Is A Social Media Influencer
Chuando Yan's popularity on social media, particularly on Instagram where he has over 1.2 million followers has made him one of the most popular and influential figures in the Asian digital community. His account, @chuando_chuandoandfrey, was created in February 2015, as a way to expand his professional network, posting pictures of his work, and he earned a modest circa 100, 000 followers at the time.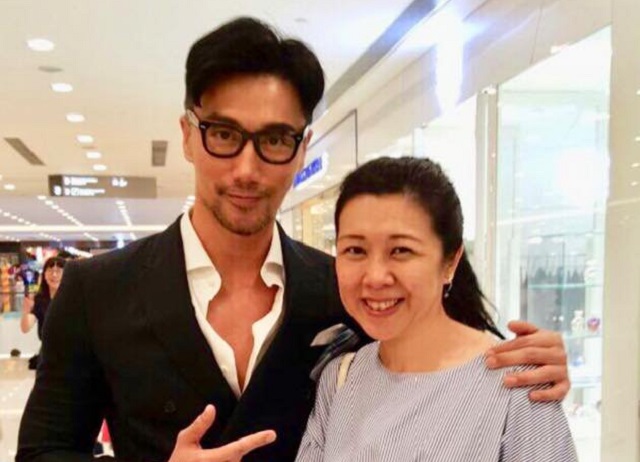 However, his account exploded in popularity when he began to posts pictures of himself and was then featured on Yidian Zixun, a Chinese website for his extraordinary looks, which revealed he look half his age. Since then, he has continually grown in popularity on the platform to well over a million followers.
See Also: Who is Evan Breen? Here are Facts To Know About The Instagram Star
5. He Is A Philanthropist
And finally, one of the more interesting things to know about Chuando Tan is the fact he is a philanthropist who has chosen to use his popularity to draw attention to various charity causes. He is the ambassador for Spread the Hope, a role he shares with other popular figures like Gigi Leung and Naomi Campbell.