Instagram is that social media platform that is all about beauty and style. It serves as a great place for photogenic faces and lovers of beauty. Even if you are new on the platform, you can't miss seeing some of these hottest Instagram male models on your feed. Most of these hotties are followed by many users, thus, you may not need to follow them before you notice their presence.
One good thing Instagram has done is to offer everyday people celebrity status and turn them into models even faster than they can understand. We have collected some of the hottest models on the platform, including those whose modeling career began on the platform and those who started before joining Instagram.
Sexiest Instagram Male Models
1. Matthew Noszka (@matthew_noszka)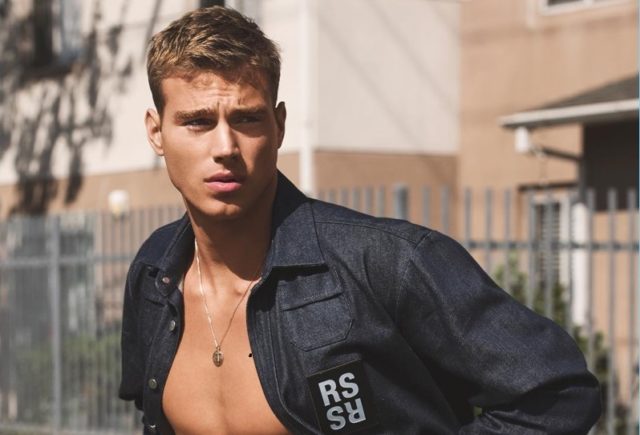 Noszka did not set out to become a model when he did. Born in 1992, Matthew started out as a construction worker, just like his father. Without any interest in becoming famous, the college basketball player posted a picture of himself on Instagram the way most people do but within a very short while, he was contacted by a man named Luke Simone who was a representative of Wilhelmina Models agency who asked for more of his pictures.
After a few days, Noszka was contacted by the agency with a deal and he started modeling for Nike. He has also modeled for some very popular brands and is now also an actor.
On Instagram, Matthew Noszka who has a height of 6 feet 2.5 inches with blond hair and green eyes, is one of the hottest models right now. He has close to a million followers on the platform.
2. Andre Hamann (@andrehamann)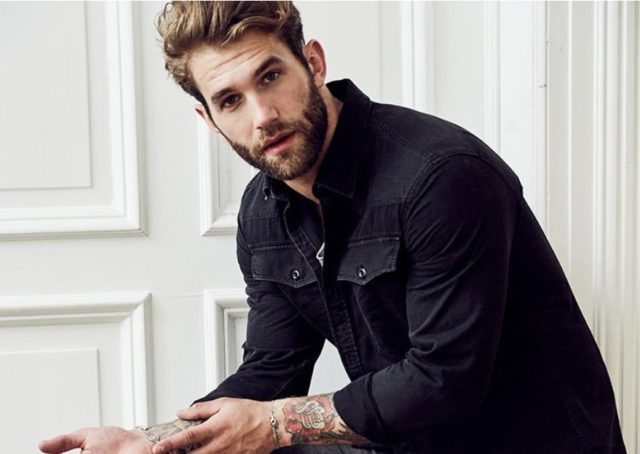 Any list of the hottest Instagram male models will never be complete without Andre Hamann who has amassed over a million followers on his account that is still growing rather fast. Of German descent, Hamann was born in 1987. Like many others who have become models on the platform, he never thought of going into modeling, even though he had everything to help him succeed.
In 2010, he was encouraged by a photographer to consider modeling. He was later introduced to an agency by the photographer and that became his starting point. He has gone on to model for some of the biggest brands in the world, including Calvin Klien and Hugo Boss and he has also appeared on the cover of many magazines like Cosmopolitan and Vogue.
The Instagram model stands at a height of 6 feet 1 inch.
3. Sean O'Pry (@seanopry55)
Sean is one of the sleekest Instagram models out there. The blond hunk was born in 1989 in Georgia. With his athletic build, he played basketball when he was in high school but his fame started when he was 17 years old. At the time, he shared his prom pictures on MySpace and that attracted AIM Model Management boss Nolé Marin who signed him.
Described as the most successful model in the world by Forbes Magazine in 2009, and Models.com in 2013, Vogue named him one of the most successful male models of all time. His credential includes a runway appearance for brands including Salvatore Ferragamo, Versace, and Yves Saint Laurent among many others. In addition to that, O'Pry has also done commercials for big brands and has graced many magazine covers.
Sean has a height of 6 feet 1 inch, brown hair, and blue eyes. On Instagram, he has close to 700,000 followers.
4. David Gandy (@davidgandy_official)
On Instagram, David Gandy has an authoritative presence with close to a million followers. The British model has a style that he shares with no one and it has helped him to gain fame both as a fashion model and one of the models many can't get enough of on social media.
He was born in 1980 in England which is also where he was brought up. He has modeled for many brands, including Dolce & Gabbana, appearing in its fashion shows and campaigns. He is one of the most influential people in the modeling business which earlier used only slim male models. However, with his muscular structure, he was able to get the standard to change.
On Instagram where he mostly posts his pictures and cars, he enjoys a very good engagement.
5. Lucky Blue Smith (@luckybsmith)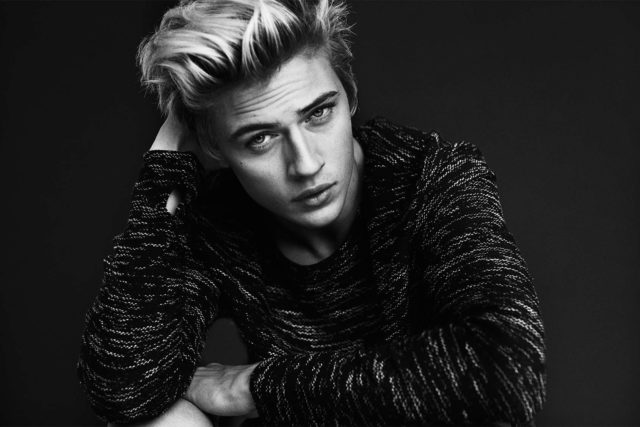 Smith did not just hit fame or become a model on Instagram by accident. He has been a model for more than a decade. He was born in 1998 to a father who is a musician and a model mother. By the time he was 12, he had already started modeling with an international agency.
Only a few years later, he had appeared on many magazine covers and in a good number of commercials – including for big brands such as Tommy Hilfiger, Tom Ford, and Calvin Klein. He was also on the runways for Ralph Lauren, Balmain, Tom Ford, and many others.
With a good height of 6 feet 3 inches, ash blonde hair and blue eyes, he has attracted close to 3.2 million followers on Instagram and also has a good presence on other social media platforms. In 2017, he had a daughter, Gravity Blue Smith with singer and model, Stormi Henly who was his partner at the time.
6. Jeremy Meeks (@jmeeksofficial)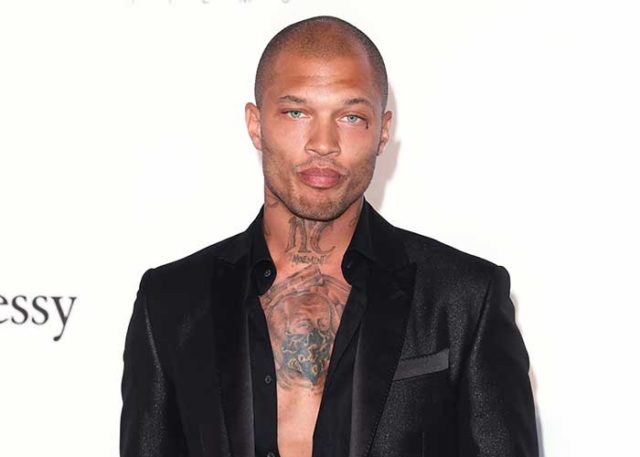 Instagram has made many interesting people from unbelievable background famous with just simple likes, shares, and followings. Among such people is Jeremy Meeks, one of the hottest male models on Instagram, he was born in 1984 and did not become a model until 2016 when a path of crime somehow landed him on a path to fame.
Once arrested for armed robbery and corporal injury of a child, Meeks was sentenced to 2 years behind bars in 2014. In 2016, his mugshot flooded the internet where he was described as a hot felon. While still behind bars, modeling contract had already started waiting for him after Jim Jordan discovered him. As soon as he was out, he signed a deal with White Cross Management, beginning his career as a model. With a height of 6 feet 0 inch, blue eyes, and brown hair, he is quite a hunk and has more than 1.6 million followers on Instagram.
For 10 years, he was married to Melissa Meeks until 2018 when the marriage ended after producing two children. He is now in a relationship with Chloe Green to whom he's said to be engaged. They have a son together.
7. Terence Telle (@terencetelle)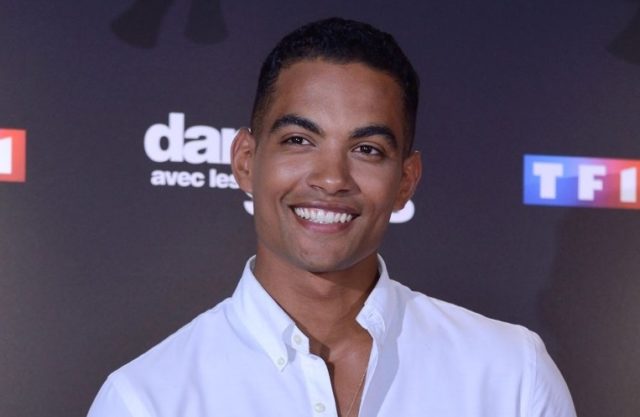 Terence Telle is one Instagram model who loves to travel and share his hot pictures from different parts of the world with his over 130,000 followers. Inasmuch as he does not have as many followers as others, his place among other hottest models cannot be disputed.
The French model was born in Paris in 1991 and it was there that he was brought up. In 2012, while studying architecture and engineering, he was discovered by Your Angel Modeling Agency and soon moved to the United States to start his career as a model in 2013. He has worked with some popular brands, including Versace, Etro, and Giorgio Armani as has been on the runway, as well as in various fashion campaigns.
For a model, Telle has a very good body build, standing at a height of 6 feet 5 inches and with a weight of 95Kg.
See Also: Top 20 Highest Paid Models In The World
8. Oliver Cheshire (@oliver_cheshire)
In the right suit and sunglasses, this English fashion model may as well pass for 007. With a style that is sharp at all ends and looks that penetrate, Cheshire was born in 1988 in London. He had a dream of becoming a fireman, just like his father but just as it is with many other models, he was scouted when he was only 15 by Select Model Management which saw the start of his career as a model.
Since then, he has worked with brands such as Calvin Klein, Dolce & Gabbana, Versace, and much more. He stands at 5 feet 11 inches and has over 200,000 followers on Instagram.
9. Jon Kortajarena (@kortajarenajon)
Kortajarena is yet another hot Instagram model who is of Spanish descent. The actor and model has more than 22 million followers on Instagram, as well as over half a million followers on Twitter. He stands at a height of 6 feet 2 inches.
The model was born in Spain in 1985. Ranked as one of the most successful models in the world, he was first discovered when he was on a vacation in 2003, in Barcelona. Since then, he has continued to grow in his career, having represented big fashion brands.
10. Cameron Dallas (@camerondallas)
How best to round up a list of the hottest Instagram male models than with the man who has the biggest following on the platform, Cameron Dallas. A social media star, he has more than 23 million followers on the platform.
Although like many others on the list, he is not into professional modeling. Instead, he has become famous as an internet personality and social media star. More so, he is also an actor, among other things. One thing that is pretty much interesting about him is that he is also pretty young, birthed in the United States in 1994 and he began his career quite early.
Apart from his over 20 million followers on Instagram, Dallas also has a massive presence on other platforms.