If there was ever a chance that modeling might stop being a lucrative profession, that chance was gone for good with the arrival of Instagram, which has launched its modeling form. The Instagram modeling industry is a fast-growing industry that is on its way to becoming a billion-dollar industry, turning several unknown women in millionaires. With modeling firmly establishing itself as a road to abundant wealth, we have decided to take a look at some of the richest models in the world, who have benefited the most from this industry.
While going through our list, you might find some familiar names, some of which have gone beyond just being models and have become icons of pop culture, and you might also find some unfamiliar names. Without further ado, take a look at the top 12 Richest Models in the World below.
1. Slavica Ecclestone – $1.2 billion
When speaking of the richest models in the world, one might be inclined to mention any of the popular models working for various brands today but that would be wrong, because the top spot goes to a Croatian former model, Slavica Ecclestone, who during her modeling years, working for a number of major brands like Armani.
While she most definitely earned a considerable sum as a model, she hit the top spot via her divorce from her husband, Bernie Ecclestone, which got her over $740 million in a divorce settlement.
Combined with her modeling earnings, and other investments, Slavica Ecclestone has held on to the top spot of the richest models in the world for a long time.
2. Kylie Jenner – $900 million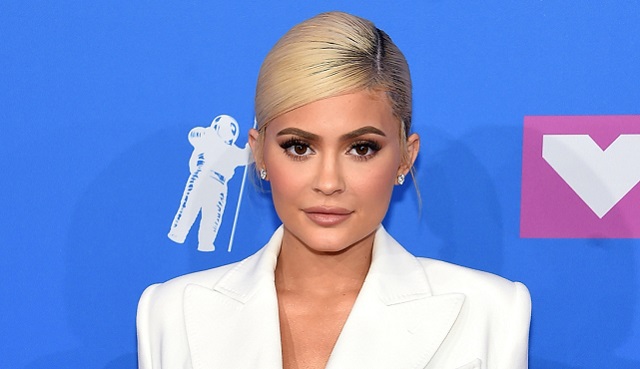 In 2018 and early 2019, Kylie Jenner broke out of the Kardashian shadow and established herself as a mega businesswoman when Forbes reported that her company, Kylie Cosmetics was worth an estimated $900 million, a figure that essentially makes her a billionaire.
Kylie Jenner, the model, has partnered with several brands for photoshoots and promotions, particularly cosmetics, which eventually drove her to start her own company, which since transformed her into a mega-rich model.
3. Petra Ecclestone – $500 million
The third on the list of the richest models in the world? Slavica's daughter, Petra Ecclestone. She is a model who is also a fashion designer and owns her brand. She created her fashion line, a menswear brand at the age of 19, named FORM, and she has built it to become a successful business, with several of her products featured in the product line of various major retailers.
4. Kathy Ireland – $420 million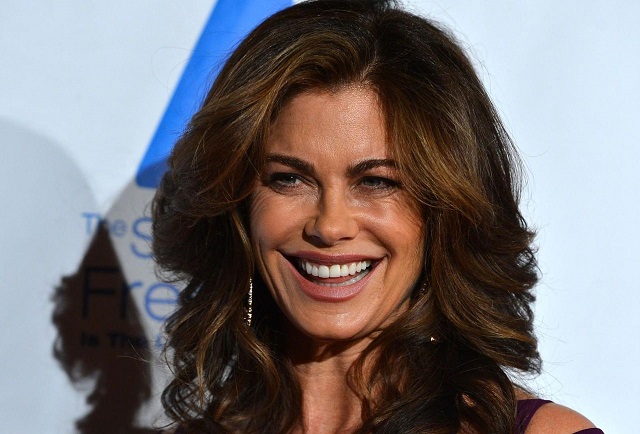 American model, Kathy Ireland began modeling in high school and as a model, she has recorded several personal accomplishments, including appearing in the swimsuit issue of Sports Illustrated magazine, 13 years in a row. She also appeared on the covers of other major magazines like Mademoiselle, Vogue, Cosmopolitan, and others.
She has leveraged on her modeling life to pursue other careers, including becoming an author, and owning her own marketing company, kathy Ireland Worldwide (kiWW). Through her marketing company, she has sold over $2 billion worth of products and through her company's success, combined with her modeling earnings, she has amassed an estimated $420 million in net worth.
5. Kim Kardashian – $370 million
When one speaks of Kim Kardashian, her modeling career is probably one of the less-discussed aspects of her life, but she has been and continues to be a model, most notably for her fashion brand.
Kim Kardashian started as a socialite but has built a brand that has transverse fashion, reality television, and entrepreneurship, with several products attached to her name.
Through her family's show on E!, the uber-popular Keeping Up with the Kardashians, and other efforts like her mobile game and fashion companies, she has been able to accrue a personal net worth of $370 million, making her the fifth richest model in the world, a long way from the young woman who worked as the stylist of another model on this list, Paris Hilton.
6. Gisele Bundchen – $360 million
Her road to becoming a multi-millionaire began when she was 14 years old when she was discovered in a Sao Paulo McDonalds' restaurant in Brazil. Thus, began her journey to becoming a supermodel, modeling for a variety of major brands, including Victoria Secret, where she is considered the most iconic Victoria Secret model of all time.
For a long period over the course of her career, Gisele Bundchen was also the highest-paid model in the world, lasting fifteen years, contributing to her spot as the sixth richest model in the world.
Although she is no longer at the height of her modeling powers, Gisele Bundchen has remained one of the biggest names in the world of modeling. Throughout her career, she has modeled for Alexander McQueen, Marc Jacobs, Christian Dior, Michael Kors, and several other major brands.
In magazines, Gisele Bundchen has featured on the cover of popular magazines like Forbes, Time, W, Allure, Elle, Harper's Bazaar and Vanity Fair.
Gisele is also an actress who has starred in movies like Taxi, The Devil Wears Prada, Tom vs Time, and the show, The O.C.
Gisele, outside of being an actress and model, has chosen to spend her wealth by donating to charities and foundations.
7. Rande Gerber – $350 million
One of the exceptions of this list is Rande Gerber, a former model who, after years of posing for different brands, has gone into the world of business, investing in the nightlife industry, one that caters to the world of modeling.
He is the owner of several bars, restaurants, and lounges around the world and is a co-investor in the popular George Clooney tequila, Casamigos Tequila, all of which has earned him a personal net worth of $350 million, to make him the seventh richest model on our list.
8. Paris Hilton – $300 million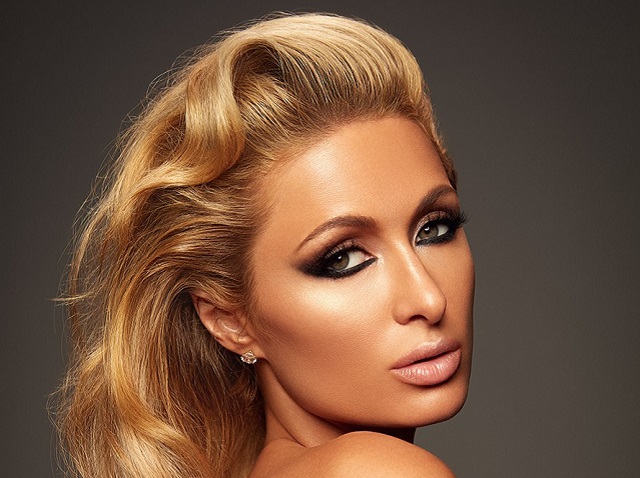 Speaking of models and socialists, Paris Hilton was born into wealth, as the great-granddaughter of the founder of the popular Hilton Hotels but she sought to make her path and began modeling as a teenager.
While she does less of modeling these days, Paris Hilton still struts her stuff whenever she pleases for brands of her choice and has made her fortune through her reality TV show, a very successful book, and a career as a DJ.
Paris Hilton, who has built an iconic name for herself, has leveraged her name onto businesses that make as much as $3 billion in revenue, from perfumes to beach clubs.
9. Tamara Ecclestone – $300 million
Tamara Ecclestone is the third Ecclestone on our list and she comes in at number nine with $300 million in net worth, having worked as a model, a reality TV star, and also a presenter for Sky Sports' Italian coverage of the 2009 Formula One Season.
As a model, one of her significant modeling accomplishments includes posing for Playboy magazine. Tamara's wealth can be seen expressed in her home, in London, in the Kensington Palace Gardens, which she bought for £45 million.
10. Jane Holzer – $200 million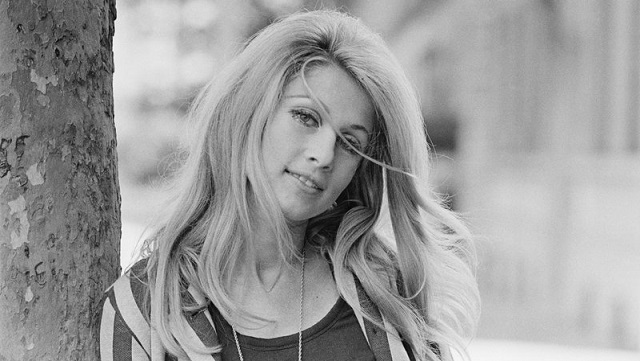 Jane Holzer used to be a model, an actress, but now she is a film producer and an art collector. Although she was a model, and she posed for several notable brands, Jane truly made her name in the movies, producing movies like Naked Tango, Kiss a Spider Woman, Spike of Bensonhurst and a few others. During her modeling years, Jane Holzer was often referred to as Baby Jane Holzer.
11. Iman – $100 million
At number eleven in our top twelve richest models in the world, is Iman, whose real name is Zara Mohamed Abdulmajid. She is a Somali-American model who is widely considered to have been the first supermodel of color. During her active years as a model, Iman was a model who worked for several major brands like Versace, Calvin Klein, Yves Saint Laurent, and a few more others.
Her work as a model has seen her appear in several fashion magazines, Vogue, Maxim, and a few others. Her wealth, which came primarily through her modeling career, was amplified through her investments in businesses like her own cosmetics company, Iman Cosmetics.
She also had a clothing line, Global Chic, which is another successful business endeavor, that has contributed to her total net worth of $100 million.
12. Cindy Crawford – $100 million
Wrapping up our top twelve list is Cynthia Ann Crawford, who is most popularly known as Cindy Crawford. Cindy is a popular model who has been in the industry for several decades.
As a model, Cindy Crawford began her career at the age of seventeen after she finished runner-up in a modeling competition. Despite not winning, Cindy Crawford went on to become one of the top supermodels of the 80s and 90s and has several major fashion brands in her resume, which include names like Chanel, Versace, Ralph Lauren, Calvin Klein, and several others.
Along with being a model, Cindy Crawford is also an actress and a spokesperson has endorsed several brands, through which she has been able to amass her sizable net worth.
And that wraps up our top twelve list of the richest models in the world, with some of the notable names who failed to make the cut being, Sabrina Guinness who has a net worth of $100 million, Lydia Hearst-Shaw, also with $100 million, Elle Macpherson with $95 million, and Heidi Klum with $90 million.