Having risen to become one of the highly admired Hollywood stars making waves with his talent, Chris Pratt net's worth has been brought under scrutiny every now and then by fans who want to know just how much money he has made so far. The American actor is respected for his inspiring journey to stardom. He started from the very bottom but never relented till he climbed to the top of the game, starring in blockbuster movies and raking in a lot of money.
Chris Pratt has starred in some really high-grossing movies since he started his acting career but which of those movies made him the most money? What is Chris Pratt's net worth at the moment? Is he even rich at all? These are some of the questions fans have been asking about the movie star.
Chris Pratt's Journey To Stardom
Chris Pratt, whose full name is Christopher Michael Pratt, was born on the 21st of June 1979 in Virginia, Minnesota, the USA. However, he moved to Lake Stevens in Washington with his family when he was just three years old and grew up there with his two siblings; a brother Cully Pratt and a sister Angie Pratt.
Growing up, he attended the Lake Stevens High School and graduated in 1997 before proceeding to attend a community college, however, he dropped out of the college just halfway through the first semester and started working as a discount ticket salesman. During this time, he also worked as a daytime stripper who was often offered money to perform privately for older women.
Pratt later ended up homeless in Maui, a popular city in Hawaii where he slept inside a van and sometimes, inside a tent on the beach. During the day time, he and his friends would drink a lot of wine, smoke a lot of weed and work minimal hours whenever they found work just to get money for gas and some food.
Chris Pratt's life finally changed when he was 19 years old. At the time, he was working as a waiter in the Bubba Gump Shrimp Company restaurant located at Maui. One day, he ran into Rae Dawn Chong an actress and director who saw the potential he had for acting. She consequently cast him in a horror movie, Cursed Part 3 which happened to be her directorial debut.
The actor rose to prominence in 2009 when he was cast to play Andy Dwyer in Parks and Recreation, a TV sitcom; he played the role till 2015. His other popular film roles include Guardians of the Galaxy in 2014, Jurassic World in 2015, Jurassic World: Fallen Kingdom in 2018 and many others. Today, he is regarded as one of the very influential names in Hollywood.
Chris Pratt's Net Worth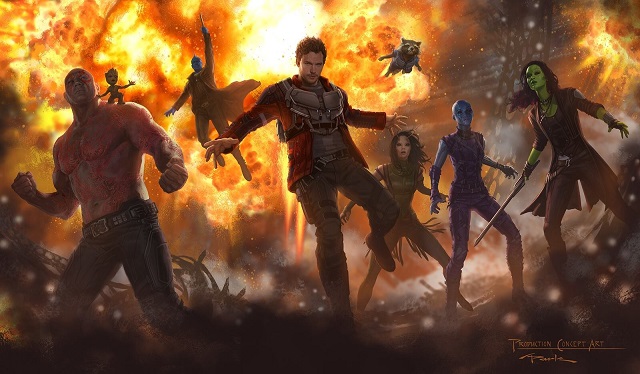 Apparently, Chris Pratt's net worth is a mouthful, considering the really commendable work he has been able to put into his role as a Hollywood star. Since he began his career, he has starred in nearly 60 movies and TV series, wowing fans with his unique talent and raking in a lot of money in the process. So what is Chris Pratt's net worth?
At the moment, Chris Pratt's net worth has been pegged at about $40 million by different sources. Apparently, a large part of this money was made from his acting career, however, he has also made money from other sources. Pratt has had a number of endorsements which have raked in money for him. In fact, according to sources, he raked in about $18 million from his various endorsements and other endeavors between 2016 and 2017 alone.
Pratt is also a speaker who delivers speeches at different engagements. The actor reportedly charges $200,000 to speak at these events.
Read Also: What is Jackie Chan's Net Worth and Which Movies Made Him Most Money?
The Movies That Made Him The Most Money
Like we have mentioned earlier, Chris Pratt has starred in a number of high-grossing movies. But what are the movies that have made him the most money so far? Let's take a look at this.
Chris Pratt had his biggest payday when he starred in Passengers, a 2016 Drama/Thriller movie alongside Jennifer Lawrence. According to sources, Pratt was paid a massive $12 million for his role as Jim Preston in the movie.
Chris Pratt also earned big when he starred in Jurassic World: Fallen Kingdom, a 2018 Sci-fi/Action movie in which he played the role of Owen Grady. His performance in the movie fetched Pratt the sum of $10 million. The actor has starred in other high-income movies and has once been declared one of the most bankable stars in Hollywood.