When the trivia is on who Neil Armstrong is, almost everyone will get the part that he is the first man to walk on the moon right. Nonetheless, other things about the legendary astronaut including his wife, Carol Held Knight, have remained unknown to many. Knight gained fame as the second wife of the Astronaut with whom he spent the last decade of his life.
Before Neil and Carol first met, the two of them had previously been married and while his union ended in a divorce, Knight's ended with the death of her former husband. Here's a peek into the life of Neil's Armstrong's wife:
Carol Held Knight Biography
It was in 1945 that Carol Held Knight was born in the United States to her parents, Victor Held and Rosario Cota. It is believed that it was in the United States that she was brought up, although there is no confirmation to that.
More so, there is no available information as regards her education, childhood, and how she was brought up. What has brought her out of the very private life that she had always maintained was her marriage to Neil Armstrong in 1994, after their first meeting in 1992.
Even with the marriage, Knight has still worked so hard to ensure that she continues to remain in the dark despite the fame of her husband.
Facts To Know About Carol Held Knight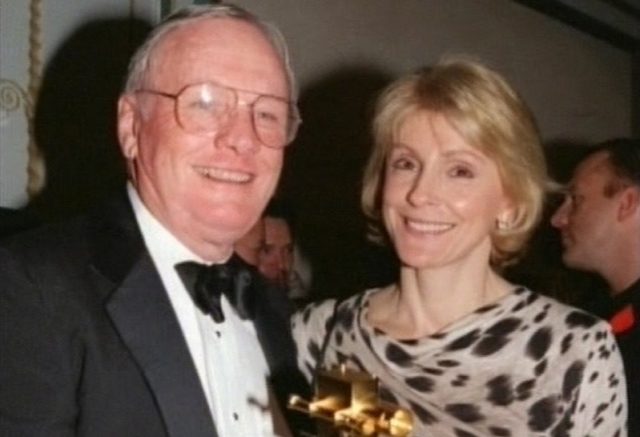 1. Her first marriage

As earlier stated, Armstrong was not the first husband of Carol Knight. She was first married to a man known as Ralph Knight who worked as a pilot. Although details regarding how the two met as well as when they got married are sketchy, it is known that tragedy struck for them in 1989 when he got involved in a plane crash.

Knight survived the crash in what was described as a miracle, but unfortunately, there was an undetected blood clot that would come to lead to his unfortunate death even though he was given an 80 percent chance of surviving. After the death of Knight, his organs were preserved for donation.

2. How Carol Held Knight and Armstrong met

The astronaut and hero was first married to Janet Shearon a woman he spent more than three decades with. Janet Armstrong was born in Wilmette, Illinois alongside two sisters. She got married to Neil in 1956 with whom she lived in California. Through his long hours of work and travels, Janet was said to be the one who kept the family together.

Unfortunately, after 38 years in marriage, they parted ways in 1990 and then in 1994, their marriage was finally over in a divorce. One of the main reasons ascribed to the failure of the marriage was said to be Neil's withholding of emotions from his wife.

Two years after his separation from his wife and three years after the death of her husband, Neil and Carol first met in 1992 when they sat together at a golf tournament. Although little was said between the two on their first meeting, they would meet again after two weeks when Armstrong drove for 35 minutes to help her cut down a cherry tree.

They finally got married in 1994 and remained together until 2012 when Neil died following a heart surgery complication. The Astronaut was 15 years older than his wife. Looking from the time they met, Armstrong spent the last decade of his life with Carol.

Six years after the death of Armstrong, Janet Armstrong also died (in 2018), shortly before a movie about the life of the American hero was released.

See Also: Robert Hawking – Biography, Facts About Stephen Hawking's Son

3. Carol Held Knight's Children

The union between Carol Held Knight and Neil did not produce any child, but both of them had children from their previous marriages. On her part, the first marriage of Knight was blessed with two children; a daughter and a son – Molly and Andy. While Molly was fifteen when Ralph Knight lost his life, Andy was fourteen.

In his first marriage also, Neil was blessed with three children; Eric Armstrong who was born in 1957, Karen Armstrong who was born in 1959, and Mark Armstrong who was born in 1963. In 1961 when she was only 2, Karen was found with a tumor in her brain which contributed to her death in January 1962.

Fact Check: We strive for accuracy and fairness. If you see something that needs updating,