Robert Hawking may not have gone as far as his influential and award-winning father but he has been able to make a name for himself in the science world like his father. Also a scientist, Hawking is an engineer and even though he is nowhere near his father in terms of scientific achievements, he has achieved quite a lot professionally. Read more some interesting insight into the life of the young scientist below.
Robert Hawking's Early Life 
Robert Hawking is the oldest son of Jane Beryl Wilde Hawking Jones and Stephen William Hawking. He was born to the English family in May 1967 and he has two sibling- a sister named Lucy Hawking and a brother whose name is Timothy Hawking. Nothing much is known about Robert Hawking's childhood years except for the fact that his mother left her thirty-year long marriage with his father to marry a certain Jonathan Jones. His paternal grandparents are Isobel and Frank Hawking while his mom's parents are George and Beryl Wilde.
Following his graduation from high school, Robert Hawking enrolled at the University of Oxford to study and earn a degree in sciences. The facts below tell more about his life and what he has been able to achieve for himself.
Interesting Facts About Stephen Hawking's Son
 He is his father's only child with a keen interest in science
Robert's father wasn't the only one whose career was built in the sciences. As a matter of fact, his paternal grandmother was born and raised in a family of doctors in Scotland. His grandfather was even of the division of parasitology at the National Institute for Medical Research, London while his grandmother was a secretary at a medical research institute. Moving down to his own parents, Robert Hawking's father was a cosmologist and theoretical physicist who even served as a director at the University of Cambridge's Centre for Theoretical Cosmology. His mother Jane studied languages and is now a journalist and teacher.
Despite being born in a family that is partially dominated by science-oriented personalities, Robert Hawking was the only one among his father's own children who followed in his steps. While his sister is an educator and certified journalist, having studied French and Russian in Oxford, his brother Timothy earned his degree in Spanish as well as in French language and he works with a toy company, LEGO as its marketer. As for Robert, his close relationship with his father helped him build affinity for science related things. Although he did not particularly become a physicist like his father, he made his father proud by becoming a software engineer. Currently, he works for one of the world's largest software company, Microsoft.
Robert shouldered the responsibility of taking care of his father
One of the reasons why Robert's mother left the family was because she was overwhelmed by the family's responsibility especially as regards taking care of her husband who rarely discussed his health challenge with her during their courtship period. After she left, Robert Hawking, being the eldest child took up this responsibility until his father's passage on 14 March 2018.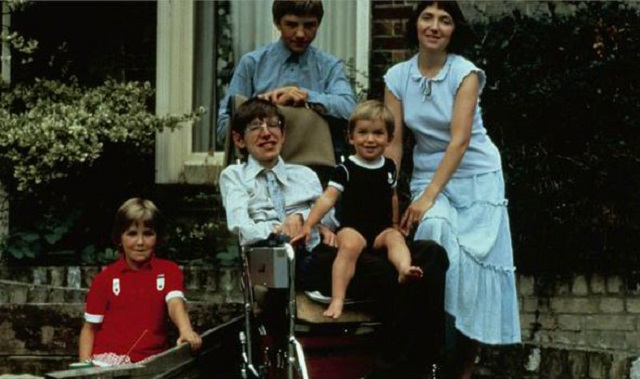 Robert's father suffered from a rare form of motor neuron disease known as amyotrophic lateral sclerosis, "ALS". The disease first affected his neurons responsible for the brain and spinal cord before it eventually paralyzed him. During an interview with the media, Robert's mother even explained that the illness made Stephen do things that children shouldn't do. Hence, he needed someone to take care of him and Robert was able to accomplish the task with the help of his siblings.
See Also: Errol Musk – Biography, Net Worth, Facts About Elon Musk's Father
Is Robert Hawking married and does he have children?
Oh Yes! Robert Hawking is a married man but despite being the son of a famous scientist, Robert has managed to keep a very private life. His personalities, as well as his family, are totally kept away from the media but from the piece we were able to gather about his family, he has two children – a boy and a girl and he lives with his family in Seattle, United States. before now, he has lived and worked in Canada.
Net worth
Robert Hawking has worked with different software companies both in Canada and the United States and it is expected that he has accumulated quite a lot for himself as net worth. Currently, his net worth is estimated at $5 million while his father had an estimated net worth of $20 million.

On behalf of his father, Robert alongside his younger brother Tim accepted the ALS ice bucket challenge in 2014. The challenge was meant to support an ALS charity.

Fact Check: We strive for accuracy and fairness. If you see something that needs updating,