Carmelo Anthony is an American professional basketball player. He entered the NBA in 2003 after being selected by the Denver Nuggets.
Who Is Carmelo Anthony?
Born on May 29, 1984, in the Red Hook projects in Brooklyn, New York City, Carmelo Anthony developed a passion for athletics at a very early age. Growing up in a violent neighborhood in Baltimore, Carmelo and his friends saw basketball as an escape from trouble.
In high school, Anthony was already a star player. He went on to shine at high school All-star games. Anthony enrolled at Syracuse University. After an incredibly outstanding freshman season, he declared himself eligible for the 2003 NBA draft.
Anthony was chosen 3rd overall in the 2003 NBA draft by the Denver Nuggets behind LeBron James (Cleveland Cavaliers) and Darko Miličić (Detriot Pistons). He signed a 3-year deal with the Denver Nuggets worth $10.4 million. He earning a peak salary of $4.6 million in his final year on the contract.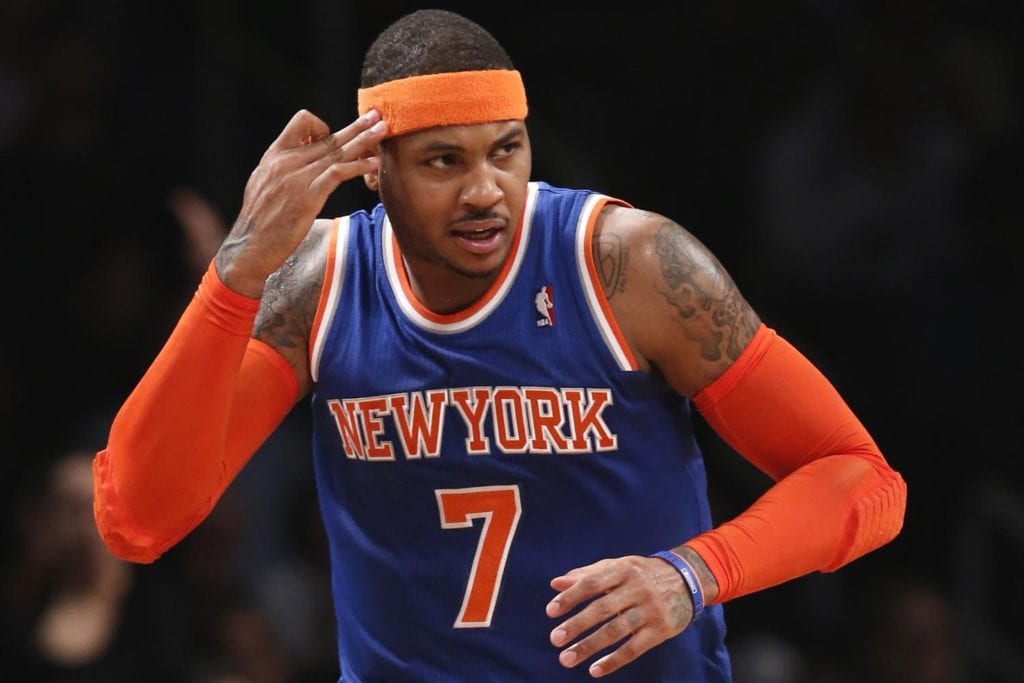 NBA Career Earnings And Salary
In his first 8 years with the Nuggets, the small forward earned almost $90 million. Anthony got traded to the New York Knicks in 2011 signing a 5-year, $80 million deal. Another 5-year deal, worth $124 million was signed in 2014. The deal came with a no-trade clause and a 15% trade kicker.
His endorsement deals are collectively worth $8 million annually. These earnings are enough to land Anthony a regular spot on the annual list of the highest-paid NBA players. Per Forbes, Anthony earned $30.9 million in 2016 and $32.6 million in 2017 to become the 7th and 8th highest paid player in the NBA. As of 2017, Carmelo Anthony's career earnings stand at over $250 million from salary alone. He has earned at least $100 million from endorsement deals throughout his career. Here is all you need to know about Carmelo Anthony's net worth of $150 million.
In 2006, at the end of his initial deal, Anthony inked an $80 million, 5-year contract extension with the Denver Nuggets. The new deal saw his salary rise from $13 million in 2007 to $18.5 million in 2011. Anthony was traded to the New York Knicks in February 2011 following a multi-player deal. His first 5-year deal with the Knicks was worth $80 million.
See Also: Kobe Bryant Biography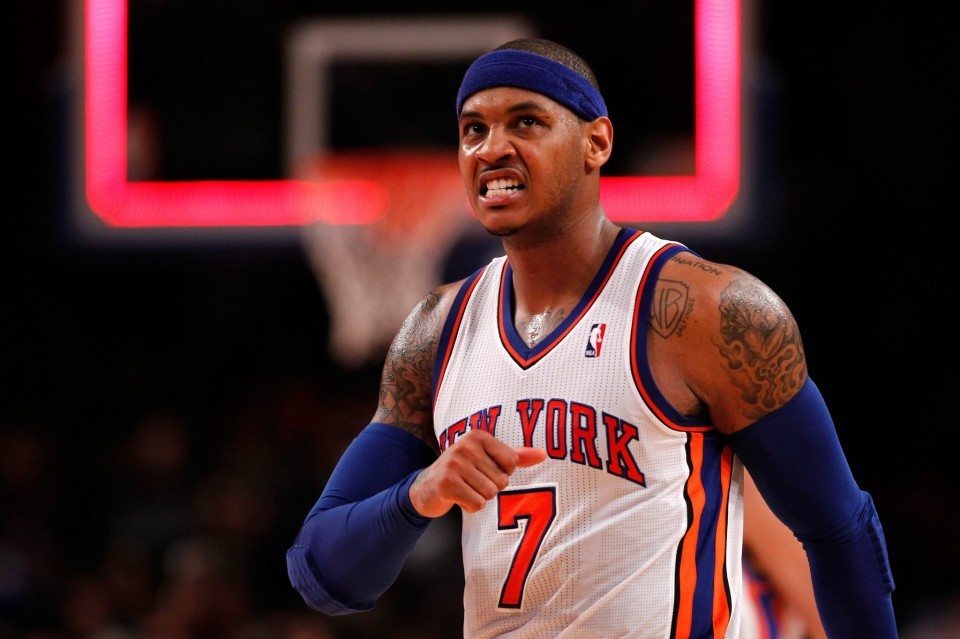 In 2014, the Knicks signed Anthony to a $124 million, 5-year contract with a no-trade clause guaranteeing him the entire $124 million. However, towards the end of 2016 and with 2 more years and $54 million remaining on his contract, Anthony's career with the Knicks became highly uncertain due to the team's consistent poor performances, thus, the need to rebuild the team and let go of Anthony.
The no-trade clause means Anthony has the powers to influence his next team. However, should he waive the clause and move to a less efficient team which may or may not bring the serendipity of winning his first championship, Anthony would gratefully retire with enviable stats, not to mention loads of money. His legacy would no doubt live on.
Endorsement Deals And Business Ventures
Anthony's endorsement earnings may dwarf compared to those of King LeBron James, Kevin Durant and Steph Curry, however, the figures are enough to make him one of NBA's most marketable players. His first endorsement deal came in his rookie season in 2003 when he signed a $9 million endorsement contract with Nike to endorse the Jordan shoes. He continues to endorse Nike Air Jordan's sneakers.
His other endorsement partners include SMS Audio, Steiner Sports, Draft Kings, Foot Locker, Missions, and Las Vegas Sands. These partners collectively net Anthony between $8 million and $10 million annually.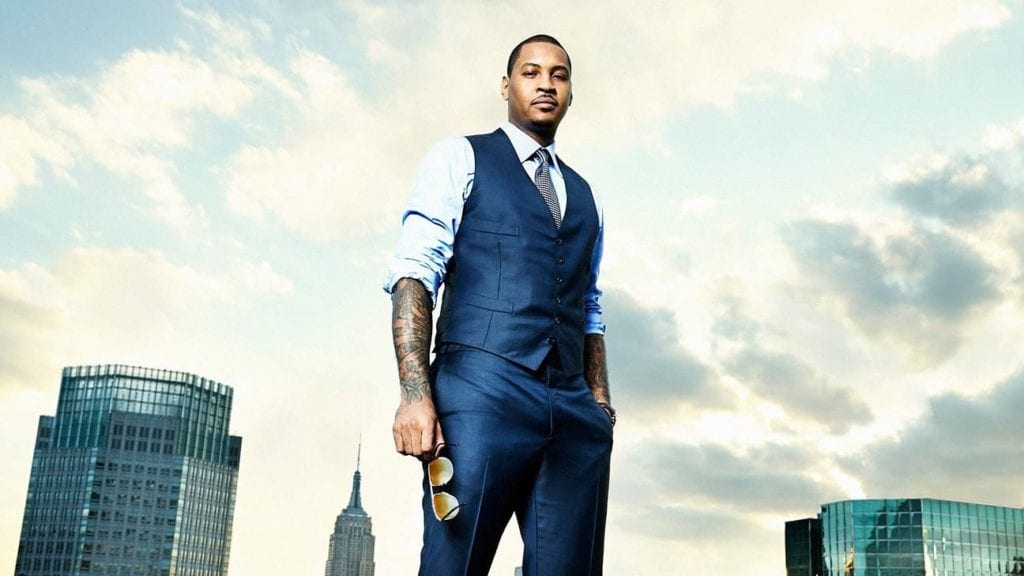 Anthony already has plans in place ahead of retirement. In July 2014, he established his own venture capital firm, M7 Tech Partners. In 2015, he became the owner of North American Soccer League expansion club Puerto Rico FC which will undoubtedly prove a lucrative investment in the long-run. Why Puerto Rico? Anthony is of Puerto Rican descent. His father Carmelo Iriarte, who died of cancer when Anthony was just 2 years old was a Black Puerto Rican.
Marriage To Alani "La La" Vazquez, Son And Divorce
In 2004, Carmelo Anthony engaged MTV star Alani "La La" Vazquez. The pair got hitched in 2010 in a lavish 320-guest wedding at Cipriani's in New York City. The wedding was aired live on their VH1 reality TV series "La La's Full Court Wedding." The series later spawned a spin-off "La La's Full Court Life" which lasted for 5 seasons, ending in July 2014.
Anthony and La La separated in 2017. The couple shares a son named Kiyan Carmelo Anthony, born in 2007.
Carmelo Anthony's House
While playing for the Denver Nuggets, Carmelo lived in a massive home which included a spiral staircase nicknamed the stairway to heaven. It ascends to Carmelo's theater, arcade and bedrooms.

The house also included a full indoor court and batting cage.

After moving to New York and getting married to Lala, Anthony got a home on the Upper West Side of New York City where he currently resides.

Fact Check: We strive for accuracy and fairness. If you see something that needs updating,