Adam Sandler is a comedian, film producer, actor, screenwriter, and musician. He is said to be one of the most overpaid actors, demanding $20 million for each role, plus 25% of the gross profit. Here is more about his success.
Bio
Adam Richard Sandler was born in Brooklyn on the 9th of September 1966 to Father Stanley Sandler (1935-2003), an electrical engineer and Mother, "Judith," a nursery school teacher.
Though he descends Russian immigrants, his family is Jewish making him associate himself with a popular Jewish group for youths in his early teens. He and his parents moved to Manchester, New Hampshire when he was six and subsequently attended Machester Central High School. He later moved to on to college and graduated from the  Tisch School of the Art's  New York University in 1988.
Sandler revealed that he was a class clown in his school days. However, he never gave acting a thought until his brother suggested that he perform at a Boston Comedy Club when he was 17. He soon landed gigs and appeared on MTV show 'Remote Control', and later The Cosby Show.
The major breakthrough in his career came when Dennis Miller, a 'Saturday Night Live' cast member spotted him and got him cast on the New York-based show in 1990. He first began as a writer before acting in 1991 until 1995. On the show, he created characters like Opera Man, Canteen Boy, and Cajun Man and also composed a number of amusing songs.
His outstanding contributions to SNL prepared him for bigger roles that soon followed. He began commanding 7 figure paychecks per movie role. His first post-SNL movie Billy Madison (1995) scored him a $1.7 million paycheck. The subsequent "Happy Gilmore" and "Bulletproof" both in 1996 earned him $2 million and $2.5 million respectively.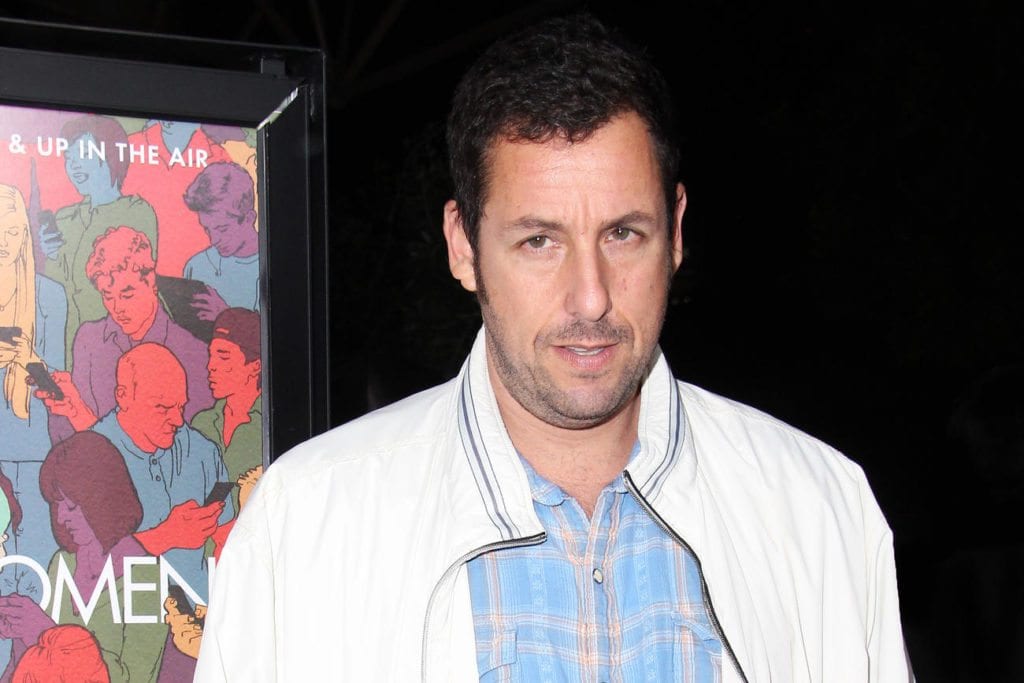 After a short hiatus, Sandler returned with more mature comedy roles like "The Wedding Singer" and "The Waterboy" in 1998 which both earned him $5.5 million and $6 million respectively. The following "Big Daddy" brought him $8 million.
One of the most prominent roles by Sandman was in "Bedtime Stories" (2008) which he also produced. It was the first ever family film he acted and his first under Walt Disney Productions.
Net Worth / Film Salary
Adam Sandler has severally featured on Forbes' list of overpaid actors. This list features actors who earn way too much money when compared to the box office performance of the movies they starred. However, Sandler can command fat paychecks, thanks to the legacy he has set for himself in Hollywood.
AKA Sandman, he has starred in over 50 feature films which have grossed a combined total of $2.5 billion. He has received over $20 million for not less than 15 movies. On the average, he rakes in $35 million annually from all endeavours.
He made $37.5 million from 2003 movie "Anger Management". His 2010 movie Grown Ups which he also wrote grossed over $271 million at the box office over a budget of $80 million. The sequel brought in $248 million. This is quite an achievement considering that the ratings on Rotten Tomatoes were quite poor.
Sandman has won more than 45 awards, ranging from MTV movie awards to the People's Choice Awards. He has also received Emmy and Golden Globe nominations.
Sandler has released 5 comedy studio albums, two of which have been certified double platinum and two others gold.
See Also: Top 20 Highest Paid Actors 2015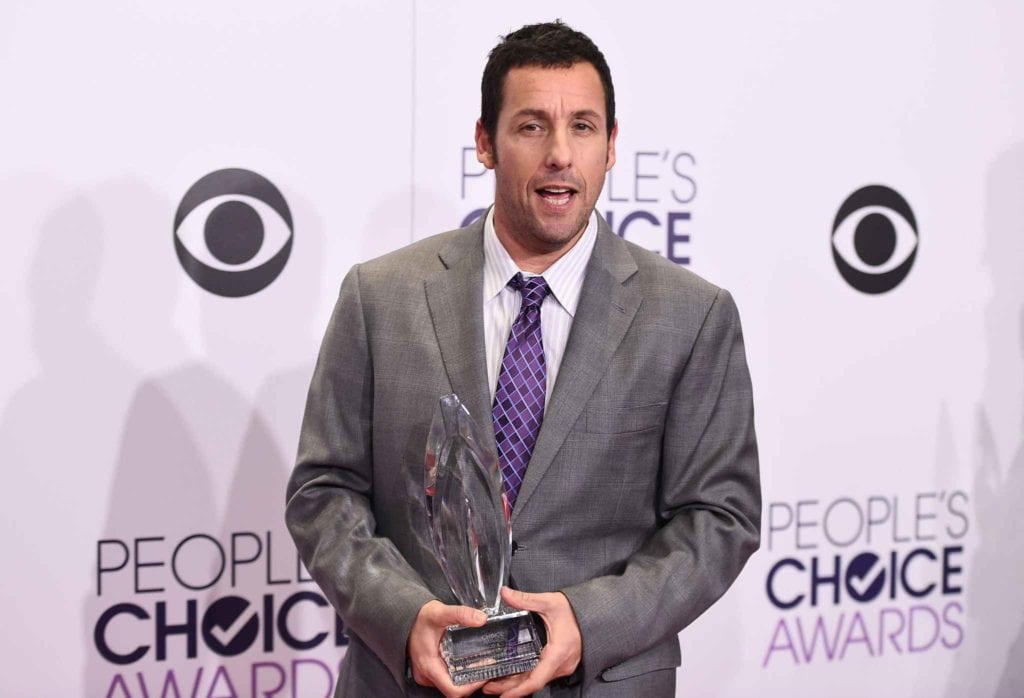 Production
Adam Sandler founded his own production company Happy Madison Productions' in 1999. The company has produced some of the films he has starred and others such as 'Mall Cop', 'Deuce Bigalow', 'Zookeeper', 'Big Daddy', 'Pixels' and 'Male Gigalo'. It also produced the TV series 'Rules of Engagement'. The California-based company have also in the past signed multi-movie deals with Netflix.
Adam's Family: Wife, Kids And Death Rumours
Sandler is married to actress Jacqueline Titone. The pair got married in June 2003. At his wedding ceremony, he made his Bulldog his best man and funny enough the pet had his own tiny tux to fit the occasion. Sadly the pet died of a heart attack at just 4 years of age.
The couple has to beautiful daughters together. Their daughter  Sadie was born in 2006 while their second daughter sunny was born in 2008.
On the 13 of January 2017, the comic actor was reported dead. This was a news published by a celebrity hoax news website Linkbeef.com. They claimed the actor committed suicide in his apartment because he had been suffering from severe depression. Incidentally, some close friends, family and fans alike believed this news and thus took to social media platforms to share the news as well as offers condolence messages.
Fortunately for the movie world, this was nothing short of a fake news as Adam Sandler is very much alive, hail and hearty.
Houses
He owns a number of homes in California, Florida, and New York. His Bel Air mansion is worth $42.5 million. He also owns a home in Pacific Palisades, Los Angeles. The house measures 13,000 square feet. He owns a Cadillac Escalade Hybrid.
Conclusion
Adam Sandler may be one of the most overpaid actors in Hollywood. However, he is talented and naturally fits in most of his roles. Despite having very successful movies and those that flopped on the other hand, he is one of the very few actors whose net worth is almost entirely from one source of income.