When MasterChef debuted on American shores in July 2010, it represented a chance for the citizens to be a part of the global British franchise, as well as gave the American public another opportunity to enjoy Gordon Ramsay, who had made his debut American appearance on the show, Hell's Kitchen. Aside from this, it also introduced Whitney Miller, who went on to win the first season of MasterChef, to the world.
Since winning the show at the young age of 22, Whitney Miller has been on a very enterprising and successful career path, and in this article, we cover everything the MasterChef debut winner has been up to since claiming victory. Scroll below to learn all you need to know.
Short Background
Whitney Miller was born on the 1st of June, 1988, in Poplarville, Mississippi. She was raised by her mother, and great-grandmother, along with two sisters. Under her mother and grandmother, she acquired the inspiration for Southern cooking, as well as the culture's hospitality.
Growing up in an environment which placed so much emphasis on faith and food, she developed an affinity to cooking and began to learn all she could about Southern delicacies, which she then took with her to MasterChef, where she dazzled judges Graham Elliot, Joe Bastianich, and Gordon Ramsay to emerge the first winner of the American version of the popular show.
What Happened to Whitney Miller Since MasterChef?
To keep in touch with Whitney Miller regarding her life since winning MasterChef, we will look in two different directions, her professional career and personal life.
Professional Life
Whitney Miller's MasterChef victory came with a $250,000 cash prize, a personalized cookbook, as well as a MasterChef trophy. While the last is a decorative object for her to look at everyday, it has catapulted her to a successful career as a cook.
Starting with the personalized cookbook, she wrote and released her MasterChef Cookbook, Modern Hospitality: Simple Recipes with Southern Charm in July 2011. Since then, she has written other works, including another cookbook, Whitney Miller's New Southern Table.
Outside of cookbooks, she has written blog posts and recipes for various magazines and companies, such as SousVide Supreme, Southern Living, Clean Eating, Big Green Egg, Self, and a few others, including on her website, whitneymiller.com.
When she is not divulging her wealth of knowledge of southern cooking in writing, she is doing it on TV for shows like Good Morning America, FABLife, ChefDance, Today in Nashville and a few others.
Other professional endeavors of Whitney Miller include working as a judge on various cooking competitions like the World Food Championship, Food Blog South and a couple of others. She has also worked as a national spokesperson for the Vidalia Onion Committee, as well as in the development of southern cuisine recipes for restaurants like The COOP in Florida, as well as other restaurants across the world in Dubai, Malaysia, China, and South Africa.
Whitney Miller's professional ventures since walking away with the coveted $250,000 cash prize also include hosting satellite media tours for food and cookware companies, as well as working as a food stylist.
Though her career has taken her far beyond the confines of MasterChef, Whitney Miller continues to maintain a relationship with the show. She returned in the second season of the show as a guest, where contestants replicated one of her signature dishes and she has also had some of her recipes featured in a couple of MasterChef and Ultimate MasterChef cookbooks.
A relatively unknown woman before she appeared on the show, Whitney Miller is now a popular personality in her profession, as well as on social media where she has more than 110 thousand followers combined across Twitter, Facebook, and Instagram.
See Also: What Is Holli Ugalde Doing Now After Winning Hell's Kitchen
Personal Life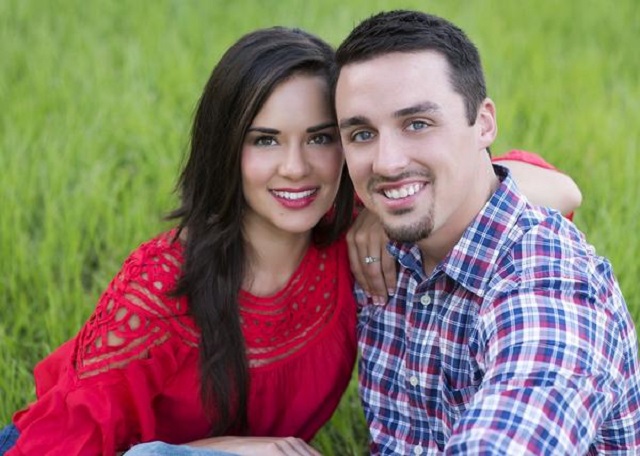 While things have been quite busy for Whitney Miller on the professional front since she was pronounced winner of the debut season of MasterChef in 2010, she has equally had a busy life on the home front.
A young single woman when she contested on the show, Whitney has since gotten married to a man named Ryan Humprey, and they have given birth to two children, one of whom is a son named Miller.
Together with her family, she lives in Franklin, Tennessee.