Even though the opening sequence of Hell's Kitchen shows the contestants in literal Hell's Kitchen and celebrity chef, Gordon Ramsay posing as the devil, the show has never lacked contestants since it came on the air in 2005. In that period, several chefs have won the competition, one of them being Holli Ugalde, who won the seventh season of the American version of the show. She never got the promised prized of the show, and fans have been wondering what Holli Ugalde is doing now.
It is very rare to find a reality show fail to live up to its promised prize, but that has been the story of Holli Ugalde since she passed the rigorous tests of Hell's Kitchen. We took a look at why she didn't get the prize as well as what she is up to now. Check it out below.
Short Background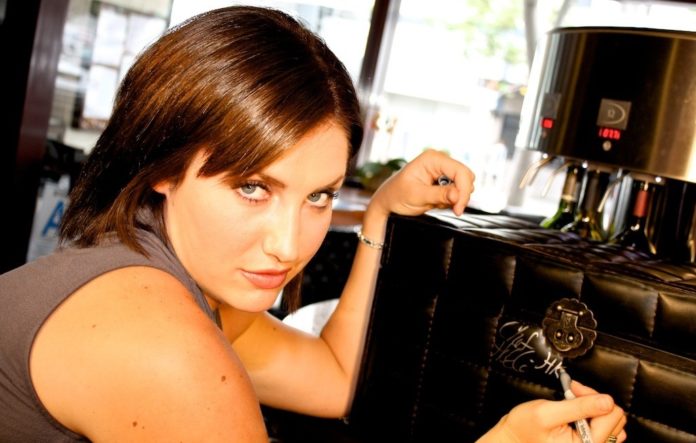 Holli Ugalde was born on the 22nd of September 1986 in San Bernardino, California. Not much is known about her background but her love and passion for cooking began when she was four years old.
She was gifted a toy kitchen set by a loved one and afterward, began her journey to a life of making food and pleasuring the taste buds of thousands. In further pursuit of a career as a chef, Holli Ugalde, rather than go to a traditional school, attended culinary school and graduated within 15 months, all at the age of 19.
After completing her time at culinary school, Holli began to work her way up at restaurants, first becoming a signature chef at B Ocean restaurant in Fort Lauderdale, then working her way up from pastry chef, to a banquet chef and then executive chef. Now, a look at what Holli Ugalde is doing since she won Hell's Kitchen.
What is Holli Ugalde Doing Now?
Thanks Mr. Love! RT @foodielove4: @chefholli looking incredible at the Beaumont Market Night… pic.twitter.com/IkTrAuWvDG

— Holli Ugalde (@chefholli) August 14, 2013
In the seventh season of the American version of Hell's Kitchen which ran from June to August 2010, sixteen chefs competed in the season, of which Holli Ugalde was one. When she competed on the show, Holli Uglade's rapid rise in the culinary world continued as she was the youngest chef on the show at the age of twenty-four.
Passing a series of tests, the rigors of a high-pressured environment and the stressful existence of Gordon Ramsay, Holli Ugalde, who at the time was a banquet chef, survived all 14 episodes of the season and was declared winner over the established executive chef, Jason Santos who finished as runner up.
The prize for the season was supposed to be the head chef position at Chef Ramsay's restaurant at the Savoy Hotel in London, which had just been renovated, a coveted position for any chef.
However, she did not get the prize because of visa problems as claimed by the producers of the show, although that claim was denied by Holli Ugalde. She was awarded an undisclosed amount of money in settlement and has moved on to other career pursuits.
Holli was supposed to take over the Savoy Grill in 2010 but with that deal falling through, she moved on to filming a cooking and travel series for Celeb Wine Review TV. The show, which was filmed in Portugal in 2011, features Chef Holli traveling to the European country, interviewing people, discussing food and wine as well as sourcing out local ingredients. She then returns to Los Angeles where she teaches viewers how to make Portuguese meals at home.
Besides the show, Holli Ugalde has been involved in other things like designing a line of cookware and writing a cookbook.
Today, Holli Ugalde runs the SENS Wellness Lifestyle program where she teaches people how to use ingredients grown on their garden farm to make great food. She has her farm, Green Acres Culinary Farm where she harvests the ingredients she uses in preparing her recipes. She also continues to release her line of cookware, selling them on her website, farm-a-day.com.
See Also: Megan Jane Ramsay – Bio, Everything About Gordon Ramsay's Daughter
Other Facts About Her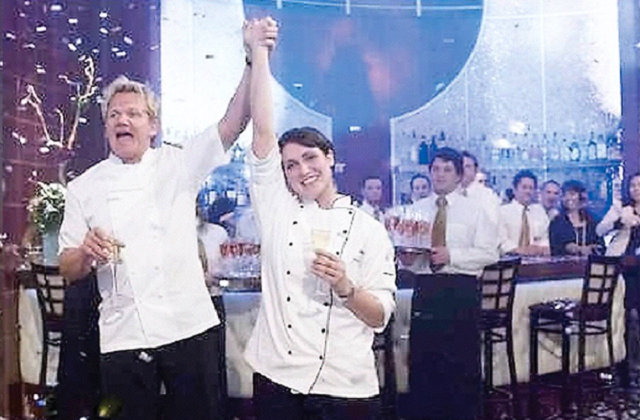 Holli is the only winner till now who never won a dinner service in the team phase of the competition.
She set some records during her time on Hell's Kitchen, such as being the youngest winner of the competition, the first winner to never be named Best of the Worst, and she is the fourth winner to completely avoid nomination throughout the entire season.
She is married to James Love, who is also her business partner.