Australia is one of the world's most developed countries, constantly attracting people who seek a high-quality life, good education, and economic freedom. Despite dropping two places from her initial position as the 12th largest economy in the world, Australia is still one of the world's wealthiest countries and therefore home to quite a number of billionaires.
These are the top 25 richest people in Australia. Note, however, that this list is subject to alterations with respect to time as the net worth of these people are directly or indirectly dependent on the fluctuations of market prices and the economy at large.
This list of richest people in Australia was compiled from various sources around the web, including Forbes, The Richest & Wikipedia
Meet The Richest People In Australia At The Moment
25. Angela Bennet – $1.4 Billion
Industry: Minning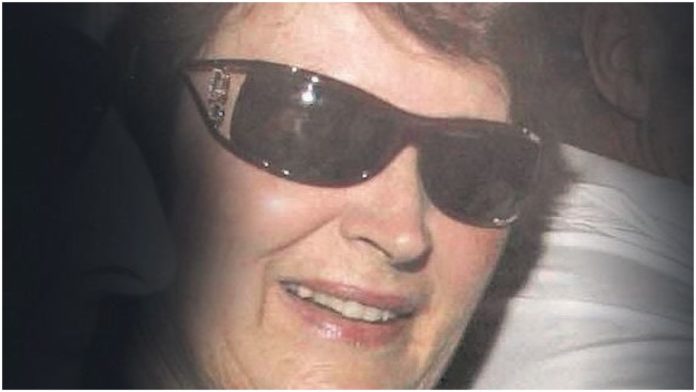 The heiress and businesswoman has a net worth of $1.4 billion as of June 2021. Asides from inheriting a huge asset from her father, Bennet heads Wright Prospecting where she is a major stakeholder. In 2012, Angela and her late brother Michael Wright received the sum of A$1 billion from Gina Rinehart. This was after she was legally forced to give up twenty-five percent in the Rhodes Ridges iron ore.
24. Tony & Ron Perich – $1.75 Billion
Industry: Agriculture/Real Estate
The Perch brothers jointly share the inheritance left to them by their late parents who are of Croatian heritage. Their parents started Leppington, a dairy in western Sydney in 1951 with just twenty-five cows. Today, the Pastoral sits on 11,000 hectares with 2,000 cows.
However, more than half of their wealth is generated from their Greenfield property-development company which is selling more than 12,500 housing lots in the west of Sydney. They are also a major shareholder in Freedom Foods.
23. Lang Walker – $1.8 Billion
Industry: Property
Lang Walker is the co-founder of the Walker Group which was officially renamed Walker Corporation by Pty Limited. The company is a privately owned Australian development company, with developments in Australia, the USA, Canada, and Malaysia. It is responsible for the development and restoration of a number of significant Australian sites, including King Street Wharf, Finger Wharf, Broadway Shopping Center, and Rhodes Shopping Center in Sydney. The property company is fully owned and operated by its co-founder and CEO, Lang Walker. Lang Walker is worth $1.8 billion
22. David Teoh – $1.8 Billion
Industry: Telecommunications
David Teoh is the founder and chief executive officer of the TPG group of companies and he has been one of the richest people in Australia for a good while. TPG is one of the largest privately-owned internet businesses in Australia and Teoh owns a 37% stake in the Australian telecommunications and IT company that specializes in consumer and business internet services, as well as mobile telephone services. He started out as a computer retailer and moved from Malaysia to Sydney in 1986.
21. David Hains – $2.3 Billion
Industry: Finance/Investment
David Hains is a horse breeder in Kingston Park Stud in Merricks North, Victoria. He works from Melbourne headquarters of his family's private hedge fund, Portland House Group, which is now managed by his three children. The Portland House Group portfolio includes equities, bonds, fixed interest, property, and managed funds globally. His Portland House Group is now Australia's biggest hedge fund and also has offices in New York and London.
20. Maurice Alter – $2.1 Billion
Industry: Real estate
The real estate investor bought his first property in the 1950s and established Pacific Shopping Centers in 1979 when he left Poland for Australia at the end of World War 1. Currently, he owns malls in Melbourne, northern Victoria, and Adelaide. His son Sam runs the group and Austpac, a fund and management property development business.
19. Jack Cowin – $3.5 Billion
Industry: Fast Food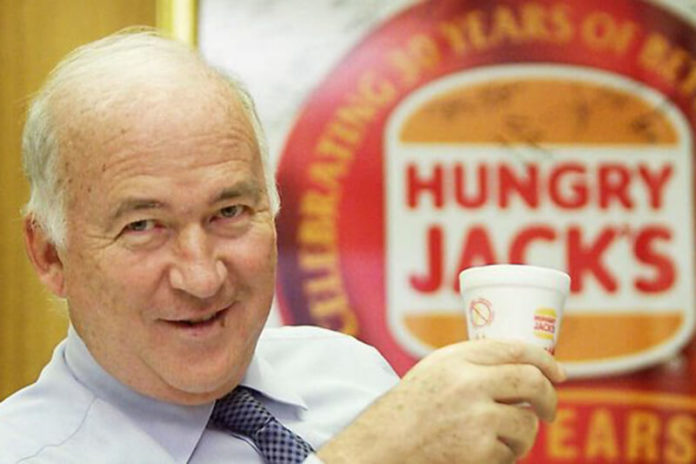 Cowin, the owner of one of Australia's largest privately held venture started his fast-food business with one KFC outlet in Perth; this was in 1969. Today, he chairs Competitive Foods which operates one of Australia's largest franchises popularly known as Hungry Jack's, with over 4000 outlets across the country. He is also one of the biggest shareholders in Domino's Pizza.
18. Heloise Pratt Waislitz – $2.1 Billion
Industry: Manufacturing/Investment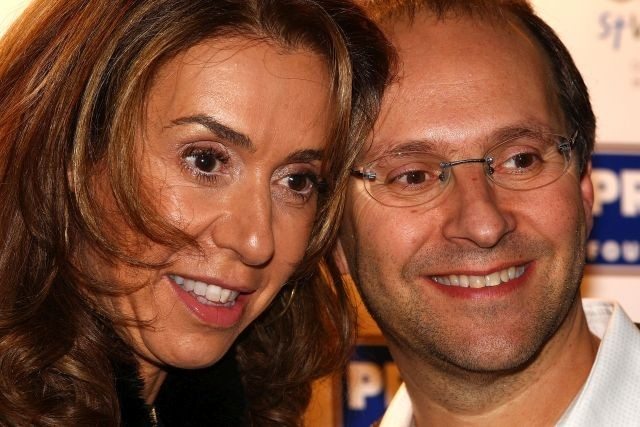 Australian billionaire Heloise Waislitz is one of the daughters of packaging tycoon, Richard Pratt. She inherited a sizeable fortune from her father along with her billionaire siblings; Anthony Pratt and Fiona Geminder. Additionally, she has created a security and property portfolio known as Thorney Holdings with her husband named Alex. A few years ago, they offered a small equities fund as Thorney Opportunities on the Australian Stock Exchange, retaining a 30% stake.
17. Richard White – $2.4 Billion
Industry: Software
White is the CEO of WiseTech Global, a software company he founded in 1994 specifically to assist logistics to manage goods and information across supply chains. The company recorded tremendous growth in 2016 after it went public. Currently, its shares have soared more than five-fold, due to its strong growth in revenue as well as worldwide acquisitions. As the company's CEO, Richard retains a 53% stake.
16. Leslie Alan Wilson – $2.5 Billion
Industry: Retailing
Leslie Wilson best known as Alan heads Reece Australia, Australia's largest bathroom and plumbing supply retailer. He shares the wealth of the company with 2 brothers, John and Bruce. While his son Peter is the CEO of the company, Alan remains the executive chairman. The three brothers own 75% of the 450-outlet chain it has managed for more than 50 years.
15. Lindsay Fox – $2.3 Billion
Industry: Logistics/Real Estate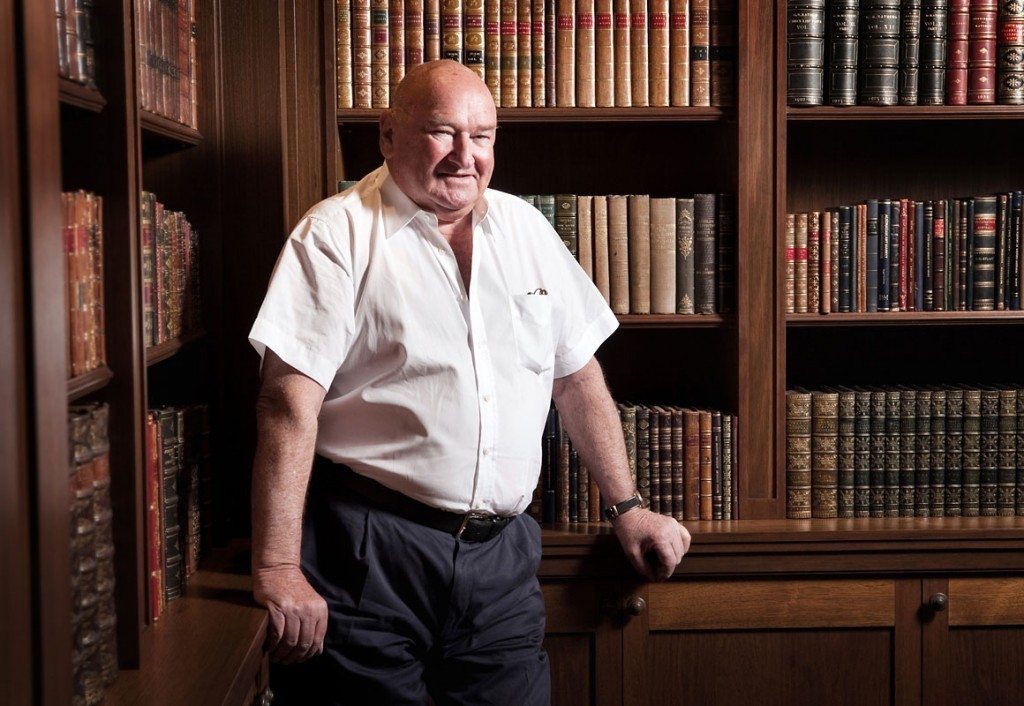 Lindsay Fox is an Australian businessman and the founder of Linfox, an Australian logistics company that was founded in 1956. The company is the country's biggest privately held logistics company with more than 5,000 trucks across ten countries throughout the Asia-Pacific region.
He dropped out of school due to his lack of academic interest at age 16 to become a truck driver like his father, buying his first truck at age 19. Although the trucking tycoon is no longer involved in the everyday running of the business as he now leaves management to his two sons Peter and Andrew, the business has been thriving.
14. Clive Palmer – $2.8 Billion
Industry: Minning
The former member of the Australian Parliament began mining in 1984 and made money mining thermal coal, iron ore, and hydrocarbon substances. He founded Queensland Nickel which operated a nickel-and-cobalt refinery, the company unfortunately packed up in 2016. Palmer, however, made it to the billionaire's club in 2019 after the court ordered a resumption of the flow of iron-ore royalties to his company.
13. Michael Hintze – $2.3 Billion
Industry: Investment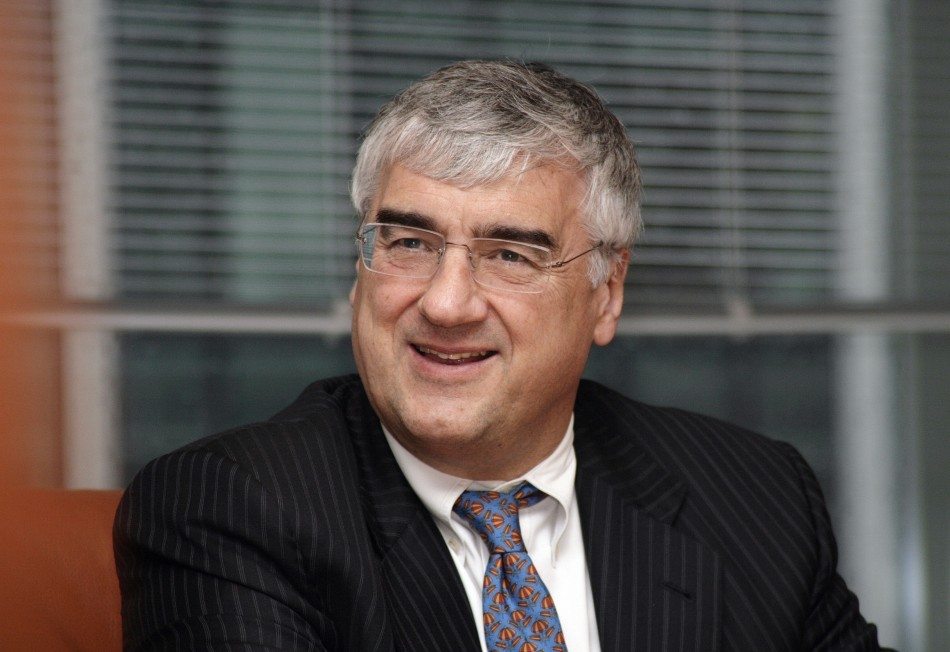 Michael is a British-Australian entrepreneur, philanthropist, and Conservative Party patron based in the United Kingdom. He was born in the Chinese city of Harbin. He founded his own hedge fund company called CQS in 1999 and has been cited in the press as one of the highest-earning people in the City of London.
12. Fiona Geminder – $3 Billion
Industry: Manufacturing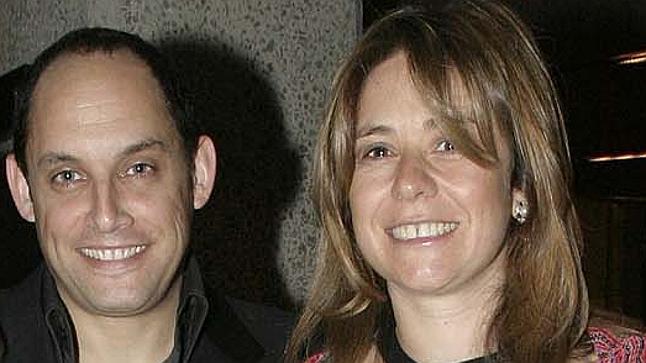 Fiona Geminder is the youngest daughter of the packaging tycoon, Richard Pratt. The publicity-shy lady is one of Australia's richest people. She owns up to 40% of the plastic packaging business Pact Group with her husband Raphael Geminder. She also has a stake in Visy, the family's Melbourne-headquartered paper packaging and recycling business, along with her brother Anthony Pratt and sister Heloise Waislitz.
11. Bianca Rinehart & Siblings – $3.1 Billion
Industry: Minning
Gina Rinehart's four children have also made it on the list of Australia's richest people of 2020 with a whopping net worth of $3.1 Billion. They are equal beneficiaries of the Hope Margaret Hancock Trust which constitute 23.45% of Hancock Prospecting. Bianca Rinehart is the trustee of the trust and their youngest siblings Ginia works for Hancock Prospecting.
10. Kerry Stokes – $4.6 Billion
Industry: Construction Equipment/Media
Kerry Matthew Stokes is one of the self-made billionaires on this list. Starting as a TV antenna installer, he is now a media tycoon thanks to his Seven Group broadcasting corporation. He also made his fortune from mining through his investment in Caterpillar Industrial equipment. Kerry is a diversified investor, he is involved with other businesses such as property, print media, and most recently, agriculture. He's an avid collector of paintings.
9. James Packer – $3.6 Billion
Industry: Casinos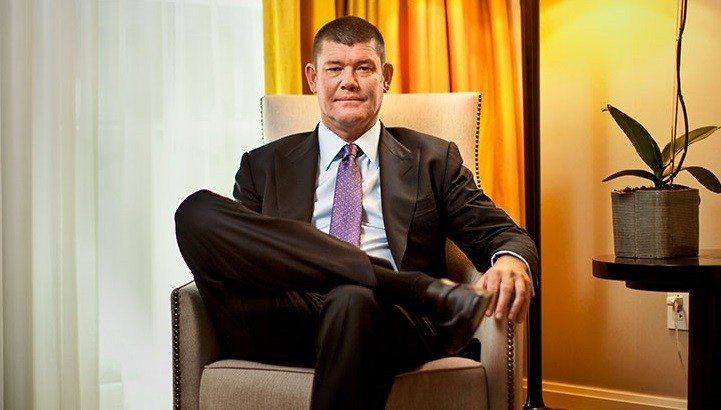 James Packer is the son of late media mogul Kerry Packer and grandson of Sir Frank Packer. He obtained his Higher School Certificate at Cranbrook School in Bellevue Hill, Sydney. He is now the chairperson of Crown Limited, one of the country's biggest entertainment and integrated resort groups. Crown's Australian resorts attract more than 25 million visits every year. His gaming empire owns casinos in Australia and he has a joint venture called Melco Crown Entertainment in Macau and Manila with billionaire Lawrence Ho.
8. John Gandel – $3.7 Billion
Industry: Shopping Malls/Real Estate
John Gandel is a real estate investor and philanthropist. He earned the bulk of his fortune in the development of commercial real estate as well as shopping centers situated in Melbourne, Victoria. He inherited his parents' women's clothing business called Sussan in the 1950s. He then developed it with his brother-in-law Marc Besen into a chain of more than 200 stores. He later purchased Chadstone Shopping Centre in 1983 and sold Sussan to his brother-in-law in 1985 to focus fully on real estate. He subsequently made his own money from shopping centers.
7. Frank Lowy – $5.2 Billion
Industry: Shopping Malls
The Australian business tycoon is a co-founder of the Westfield Group, operator of more than 100 shopping centers spread across different countries including Australia, New Zealand, the United States, and the United Kingdom. Westfield has over $29 billion of assets in the country it operates and it goes a long way to explain how Lowy has come to be one of the richest people in Australia.
 6. Harry Triguboff – $11.2 Billion
Industry: Real Estate
Harry Oscar Triguboff is an Australian billionaire and a residential property developer. He is the founder and managing director of Meriton, Australia's largest apartment builder in Sydney. He started his career in the textile business, shifting to real estate in the early 1960s. He has built more than 55,000 apartments, earning him the nickname "High Rise Harry".
5. Andrew Forrest – $19 Billion
Industry: Mining
Andrew Forrest is an iron ore magnate and currently a non-executive chairman of Fortescue Metals Group (FMG). He worked as a stockbroker with Kirke Securities and Jacksons after he completed his studies. In 1994, he established Anaconda Nickel (now Minara Resources). Many years later in 2003, he established Fortescue Metals Group which mines and ships iron ore to China. The company has since grown to take three times the spaces of its closest rival in Western Australia's iron ore-rich Pilbara region. It is difficult to forget naming Forrest when counting the richest people in Australia.
4. Mike Cannon-Brookes – $13.9 Billion
Industry: Software
Mike Cannon-Brookes and his friend Scott Farquhar founded one of Australia's biggest software companies, Atlassian, which is based in Sydney. They were friends from college and after graduation, they decided to set up the company, which they began funding with credit cards. Today, that company has grown and has made Mike one of the richest people in Australia with a net worth estimated at $13.9 billion.
In 2017, Brookes began working with Elon Musk with the aim of bringing Musk's battery technology to southern Australia which was suffering a power crisis at the time.
3. Anthony Pratt – $10.8 Billion
Industry: Manufacturing
Anthony is the Chairman and CEO of Pratt Industries and Global Chairman of Visy Industries, the world's largest privately-owned packaging and paper company. Pratts' wealth has more than tripled since he took over the Visy packaging and recycling businesses in Australasia and the U.S. in 2009. The business was started in 1948 by his grandfather Leon and was expanded by his late father Richard.
2. Scott Farquhar – $13.7 Billion
Industry: Software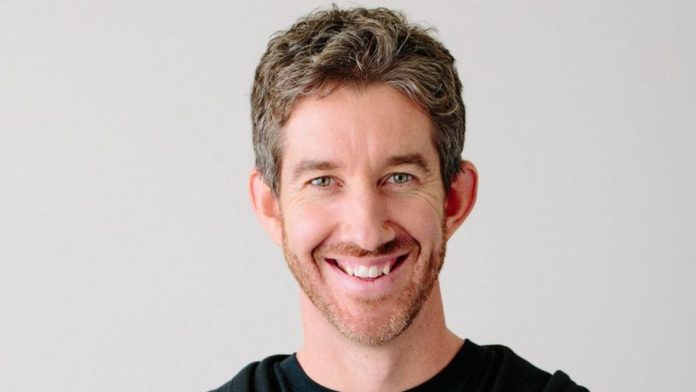 Scott is the co-founder of Atlassian, an Australian business software company that develops products that aid software developers and project managers. One of its most popular applications is JIRA, an issue tracking application. There is also Confluence, a team collaboration product. The company employs over 1400 people and has a customer base of more than 50,000 people including 85 of the Fortune 100. The company went public in December 2015 and it saw it's market capitalization rise to over $4 billion.
Scott also co-founded Pledge 1% in 2016. The organization encourages companies to donate at least 1% of equity, employee time, or products to charity.
1. Gina Rinehart – $23.6 Billion
Industry: Mining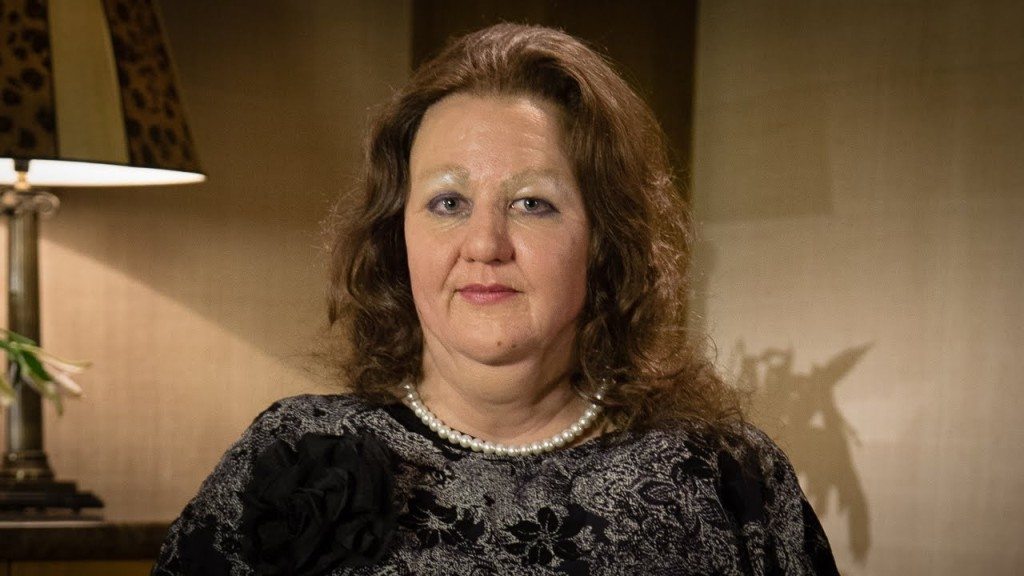 Gina Rinehart is a mining heiress and Chairman of Hancock Prospecting Group which also has oil and gas in its portfolio. She became the Chairman of the privately-owned Hancock Prospecting Pty Limited (HPPL) and the HPPL Group of companies after the death of her father in March 1992. She is the daughter of Lang Hancock and Hope Margaret Nicholas.
Recap
Here is a quick look at the 25 richest people in Australia:
Gina Rinehart
Scott Farquhar
Anthony Pratt
Mike Cannon-Brookes
Andrew Forrest
Harry Triguboff
Frank Lowy
John Gandel
James Packer
Kerry Strokes
Bianca Rinehart & Siblings
Fiona Geminder
Michael Hintze
Clive Palmer
Lindsay Fox
Leslie Alan Wilson
Richard White
Heloise Pratt Waislitz
Jack Cowin
Maurice Alter
David Hains
David Teoh
Lang Walker
Tony & Ron Perich
Angela Bennet