Suge Knight is a record producer, music executive, and former NFL player who has a net worth of $200,000. His net worth has not always been this low, read on to discover more
Suge Knight Net Worth: How He Made a Fortune
Death Row Records
Knight is the former CEO of Death Row Records. This label played a pivotal role in the rise of gangsta rap in the 90s. It had signed some of the biggest names in Hip-Hop ranging from Tupac Shakur, to Snoop Dogg and Dr. Dre. Death Row sold more than 150 million albums globally. Its net annual revenue was $750 million. Suge's problems with the law set the stage for the literal death of Death Row. Maybe the name was a herald of worse things to come.
Dr. Dre has co-founded Death Row. It was his album, 'The Chronic' that set the stage for the rise of this label. The album became triple-platinum selling more than 3 million copies. Death Row made over $100 million in 1996 only. The label also released Snoop Dogg's debut album 'Doggystyle' which was certified platinum four times.
Death Row's woes
Knight was jailed for violation of parole heralding a row of problems for the label. Prominent artists left the label, including Dr. Dre. Suge's legal issues made Death Row to file for bankruptcy in 2006. The assets were auctioned for $18 million in 2008 where WIDEawake Entertainment won the bid. Eventually, it was sold to New Solutions Financial Corp, a Canadian Company, which filed for bankruptcy in 2012. Entertainment One now owns the assets.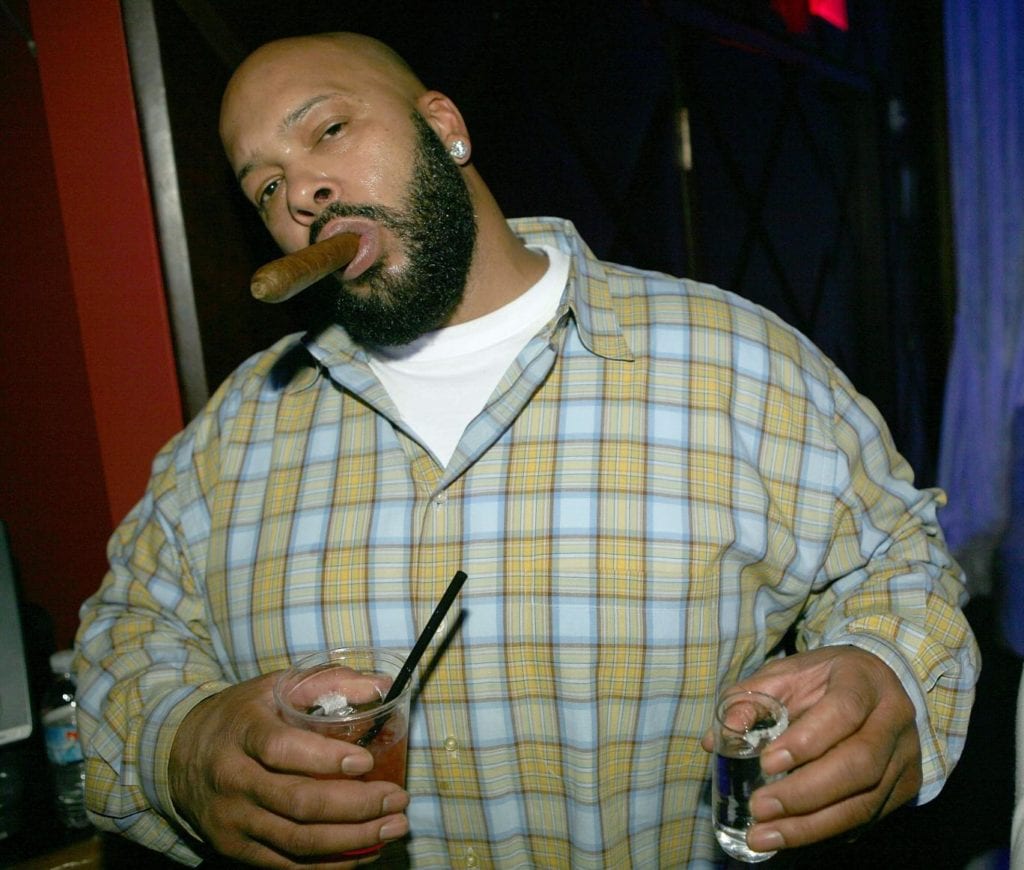 Suge Knight Net Worth: Other Endeavors
Suge had tried to re-launch Death row under a moniker, Tha Row, but he unfortunately went back to jail. In a bid to bounce back after the death of Death Row, he founded Black Kapital Records.
In 1994, Suge opened an appointment-only nightclub in Las Vegas named Club 662. He was involved in a car hydraulics business
A documentary, 'American Dream/American Knightmare' premiered on Showtime in September 2015. It is an uncensored look into the life of Suge Knight. It was directed by Antoine Fuqua.
A TV show that showed the friendship among Suge, Hammer and Tupac, Too Legit: The MC Hammer Story aired in 2001 on VH1.
Suge Knight Net Worth: Bankruptcy
As aforementioned, Suge had numerous problems with the law. He owed the IRS $6.5 million. He filed for personal bankruptcy in 2006. His assets were valued between $0 and $50,000, he claimed. He also argued that his debts totaled over $100 million.
Lydia Harris
Marion Hugh Knight Jr. had borrowed over $1 million from Michael Harris who was serving a 28-year prison sentence. Lydia Harris, Michael's wife filed a lawsuit against Knight as her husband had not received his stake in the label. The suit worked in her favour, she was awarded $107 million while Death Row filled for bankruptcy.
The Ultimate Ruin
Suge's ultimate ruin resulted from a hit and run accident that killed Terry Carter and injured Cle 'Bone' Sloan in January 2015. He faced charges of murder and attempted murder. The accident followed an altercation in Compton. His bail was initially set at $2 million. However, this was revoked increased to $25 million. His criminal past including extortion, assault, battery, and money laundering only worsened the situation. The accident actually occurred when he was out on bail after being arrested for robbery.
If he wants to be freed before trial, Suge only has 2 options. He could either pay the money himself or get a bond company to do it. If he chooses the latter, he will not only pay the company 8% of the bail but will need to show that all the money was legally obtained.
Allegations
There are allegations that Knight was involved in the deaths of Tupac and Notorious B.I.G who both died in drive-by shootings. Knight was the driver during Tupac's death. It was perceived that B.I.G.'s death was a revenge for Tupac's death.
See Also: Ice Cube's Net Worth
Property
Knight's mansion in Malibu was sold in bankruptcy court for $4.56 million.
Suge Knight Net Worth: Humble Beginnings
Before co-founding Death Row, Suge played football in high school and later joined the NFL briefly. He was a replacement player for the Los Angeles Rams in 1987. He went to University of Nevada on a football scholarship where he played college football and made just two appearances. In the entertainment industry, he began as a promoter and a bodyguard for Bobby Brown.
He then founded his publishing company in the late 80s. He had songs that were used by Vanilla Ice in his album, 'To the Extreme,' which became a hit. Suge allegedly made Ice to sign royalties to him.
Conclusion
Suge Knight has lost much more than money. He has lost his reputation and the future looks quite bleak for him.