Whether you've read one of his books or not, you most certainly have heard of Stephen King. That is how great and influential a writer he is. Not a lot of authors can boast of the number of books that Stephen has written over the course of his career. He has a knack for writing and publishing stories and novels at breakneck speed. Stephen King's net worth is proof of how accomplished and wildly successful his journey as a writer has been. He is one of the most consistent writers who has ever lived and his books are usually steeped in the horror, fantasy, suspense, and the science fiction genre.
You wouldn't be wrong to argue that Stephen has more books that have been turned into movies than any other American author living or dead. He has won numerous awards over the years for the masterpieces that he has created. It would take you a few years to read every single book that Stephen has published in his decades-long career. His most notable works are IT, Under the Dome, Carrie, The Shining, Children of the Corn, 1922, The Shawshank Redemption, Cujo, Salem's Lot, and Misery.
Background Details and Career Attainments
The world-renowned author was born on the 21st of September 1947, in Portland Maine. He is the son of Donald and Nellie Ruth King, but his parents separated when he was little. He and his brother David had to divide their time between Connecticut and Indiana for many years until they returned with their mother to live in Maine full time.
Stephen developed an interest in writing at a very young age, even before he became a student at Lisbon Falls High School where he served as a writer for the school's magazine. He later went on to the University of Maine to study English. Once again, he wrote for the school's newspaper and was a member of the student government. While at college, he published his first story.
Upon graduating in 1970, he tried to no avail to find work as an English teacher, so he began working at a laundry shop to pay the bills. He continued writing stories during his free time. In 1971, luck shined on him as he was given the position of an English teacher at Hampden Academy.
Stephen King's net worth of $400 million didn't happen overnight. It took years of struggling and perseverance to amass the fortune he boasts of today. He published his first novel, Carrie in 1973 and it was met with positive reception. He followed this up with the book Salem's Lot in 1977. With each new book, his fan base grew a little larger. Over the next few years, Stephen published The Shining, Firestarter, Cujo, Christine, and the Dark Tower Series.
He also published more books using the pseudonym Richard Bachman because he didn't think that readers would appreciate an author releasing more than one book in a single year. The novel that made Stephen a literary superstar was IT, which went on to sell over 1 million copies following its release in 1986. Since then, the author has continued his success, writing endless stories and books to keep his loyal and ever-increasing readership happy.
Stephen King's Net Worth and How He Achieved It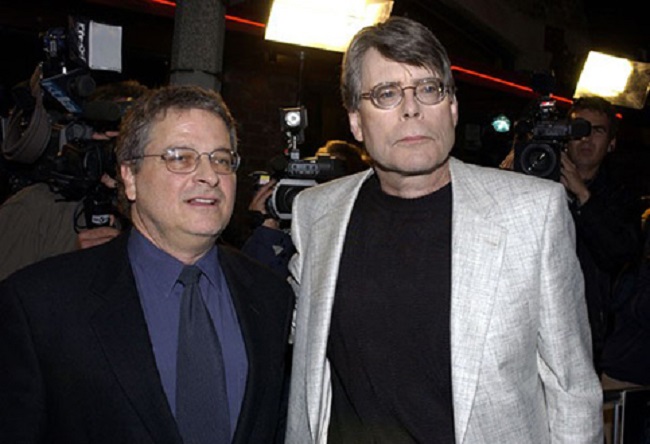 As of 2019, Stephen King's net worth stands at $400 million. He is one of the richest authors in the world thanks to his many published works and a healthy dose of writer's luck. His books have sold over 350 million hard copies all over the world and have been adapted into films and television series, some of which he wrote the screenplay.
His novel The Shining hit the big screen in 1980 and has since achieved cult status as one of the most iconic horror thrillers of all time. In 1990, the motion picture adaptation of Misery earned Kathy Bates an Oscar for her portrayal of the psychotic character Annie Wilkes. Other Stephen King books that have been adapted for the screen include Cujo, Firestarter, The Shawshank Redemption, The Stand, Under the Dome, Pet Sematary, and IT.
With the enormous paychecks that the writer earns for the film and television rights to his novels, as well as the royalties that come from book sales, Stephen King's net worth has built up over the years to reach its massive value today.