Hollywood might be primarily an entertainment entity with no political affiliation but over the course of its history, there has been a convergence between the entertainment industry and politics. There are several members of the industry who have lent their voice to political issues and there are those who have taken it a step further to be active political voices such as Sam Seder, a comedian, actor, and writer who is also a political correspondent for MSNBC.
Sam Seder, over the course of his time in Hollywood, has been known for projects like Bob's Burgers, Spin City, The Magic School Bus and several others. As a comedian, he has worked with Sarah Silverman on Who's the Caboose? and a couple more others.
You will learn all about the comedian/politician below.
Who is Sam Seder?
Sam Seder, was born Samuel Lincoln Seder to a Jewish family on the 28th of November, 1966. He was born in New York City and was raised in Massachusetts, particularly in Worcester. So far, there is little information about his childhood years but we know he grew up with two young siblings having been born as the first child.
Following the completion of his high school education at Doherty Memorial High School in 1984, Sam Seder attended Connecticut College where he earned himself a Bachelor's degree in Religious Studies in 1988 before proceeding to Boston University School of Law to study Law. He, however, failed to complete his studies, choosing to drop out in the middle of the program.
Sam Seder's first recorded acting credit was in 1995 for a television show, All-American Girl where he played the character, Phil in one episode of the show. in the same year, he appeared in Party of Five, another show, playing the character, Greg. He has appeared in several other shows as time passed including shows like The Show, Spin City, Sex and the City, Home Movies, Lucy: The Daughter of the Devil. He began to star in Bob's Burgers, one of the shows he is most known for in 2011 as a voice actor, playing different characters like Hugo, Harold and a couple more others.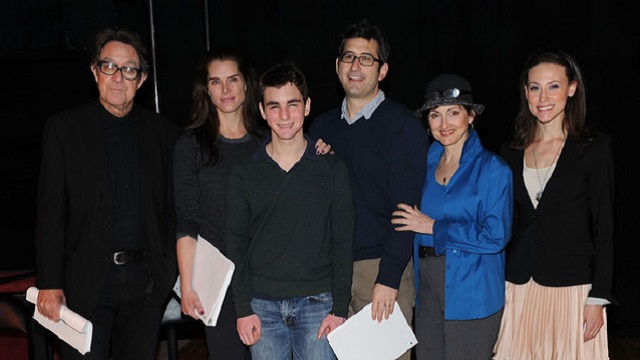 Alongside his entertainment career, Sam Seder has also had a thriving career in the political space. He has worked for a variety of liberal and progressive media platforms. One of his prominent roles in the political space till date is his role as a co-host of Air America Radio's The Majority Report. He worked on Air America from March 2004 to July 2009.
Sam joined NBC in November 2009 as a host of the show, Have I Got News For You. He also has a podcast, which he equally named The Majority Report. The podcast began to air in November 2010. He also works as a political contributor for MSNBC.
Seder's time in the political space hasn't come without its own share of controversies, including a big one in December 2017 when he was fired by MSNBC for supposed support of sexual assault committed by Roman Polanski. The firing sparked a backlash from fans of the network and Sam Seder himself made a reversal within days after the firing. He has remained with MSNBC ever since.
Sam Seder is an active member of the Democratic party and he announced in January 2019 a decision to run for the New York Senate in 2022 against Chuck Schumer, the incumbent Democratic senator.
What About His Net Worth?
According to reliable sources, Sam Seder is considered to have a net of $200,000. The comedian and political talk show host have been in the industry since 1987, working across film, television, and radio. He is also a director and a writer with over 30 credits to his name across both roles.
Along with his income from his entertainment ventures, his work as a political talk show host and correspondent has also been a source of stable income for the comedian.
His Wife and Kids
Sam Seder got married to his wife, Nicole Cattell in 2017. Nicole, who is often referred to as Nikki is also a producer and a director with strong accomplishments in her field. She is a Guggenheim Fellow.
How long Sam and Nicole have been together is unknown but they welcomed their first child on the 9th of August, 2005. Their first child is a girl named Myla Rae Seder. Their second child, a boy named Saul Arthur Seder was born on the 7th of March, 2013.
Other Facts About Sam Seder
Sam Seder is 5 feet 10 inches tall.
His father, Robert Seder is a prominent lawyer in Worcester.
He is a published author, who wrote the book, F.U.B.A.R: American's Right Wing Nightmare.