What was Robin Williams' net worth?
Net Worth:

$50 million
Salary:
$20 million
Income Sources:
Stand-up, film, television, lucrative endorsement deals, and
Age/Date of Birth:

(July 21, 1951 – August 11, 2014)
Height:

In feet: 5 ft 7 Inches
In centimeter: 170 cm
Height in meters: 1.7m
Nationality:
American
Last Updated:

2021
Robin Williams was an American actor and comedian who had a net worth of $50 million, he is often regarded as one of the best comedians of all time
The late Robin Williams was an accomplished actor with many awards including Emmys and Oscars to show for his success in Hollywood. The success once brought his net wealth to about $100 million. However, Williams saw his net worth decline during his last years. At the time of his death, his net worth was estimated at $50 million due to multiple divorces. His sudden death as a result of suicide has led to many unanswered questions.
His Early Life
Born on July 21st, 1951 in Chicago, Illinois, Williams grew up in a very capable family. Both his parents were rich enough with his father, Robert, working as a senior executive at Lincoln-Mercury Motors in charge of the Midwest area. His mother, Lauren, on the other hand, was a former model from New Orleans. As a child, Robin was a rather shy boy who hardly ever spoke.
He attended Redwood High School in Larkspur, California then proceeded to the College of Marin in Kentfield. Later on, he joined the prestigious Julliard School in New York.
Film Career
He first joined Hollywood to play a part in "Happy Days." Williams soon found fame as a fan favourite. In fact, his stint on the show was so successful that the producer of the show created a spin-off ("Mork & Mindy") based solely on Robin's role. The spin-off aired for four seasons between 1978 and 1981, airing 94 episodes in total. Robin was paid $35,000 per episode, quite a big chunk those days; an equivalent of $130,000 in today's money. Following the success, Robin went on to launch a career as a stand-up comedian.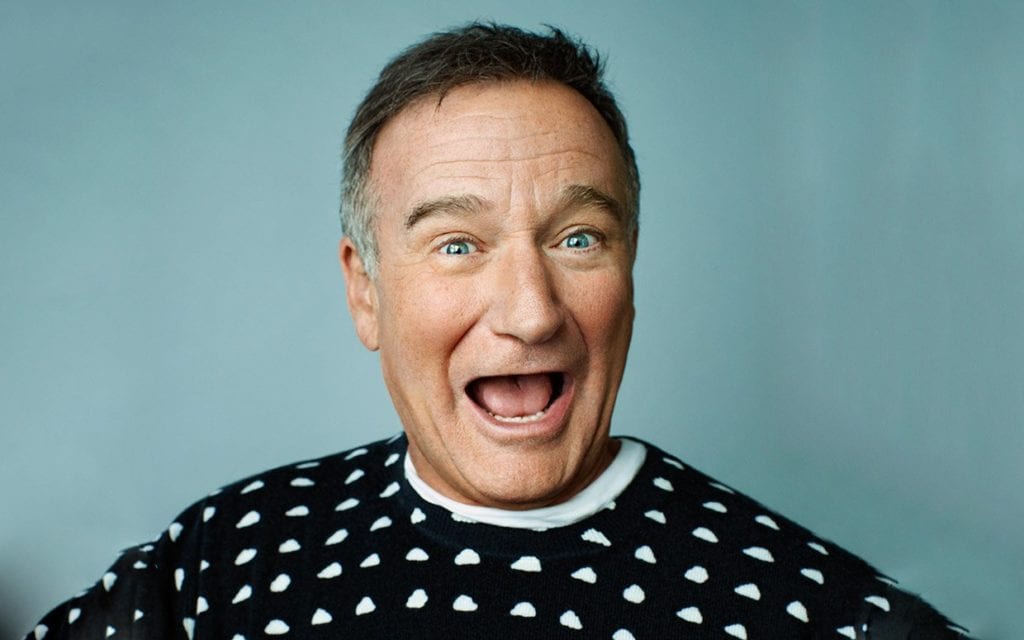 Real Estate
There was initially a real fear that Robin's death might have left his family in real financial troubles. In an interview with Parade Magazine in 2014, Williams lamented the big sums of money he had lost in his last two divorces (reportedly $30 million). He even went ahead to say that turning to TV was not his first choice but an attempt to make extra money to pay the bills. He also admitted to listing his Napa Valley estate for sale, not because he wanted to do so but because he could no longer afford to keep it.
Available records indicate that William's real estate is of significant value. The Napa mansion rests on a 653-acre piece of land and at the time of listing was estimated to be worth $29.9 million. Williams also had a 6,500 sq-foot waterfront home in Tiburon, California valued at approximately $6 million. That would mean that his real estate alone would be worth close to $36 million.
However, at his time of death, both properties were subject to mortgages totalling about $7 million. So, the real estate he left behind was only worth about $25 million considering that the Napa mansion would not have fetched the whole $29.9 million.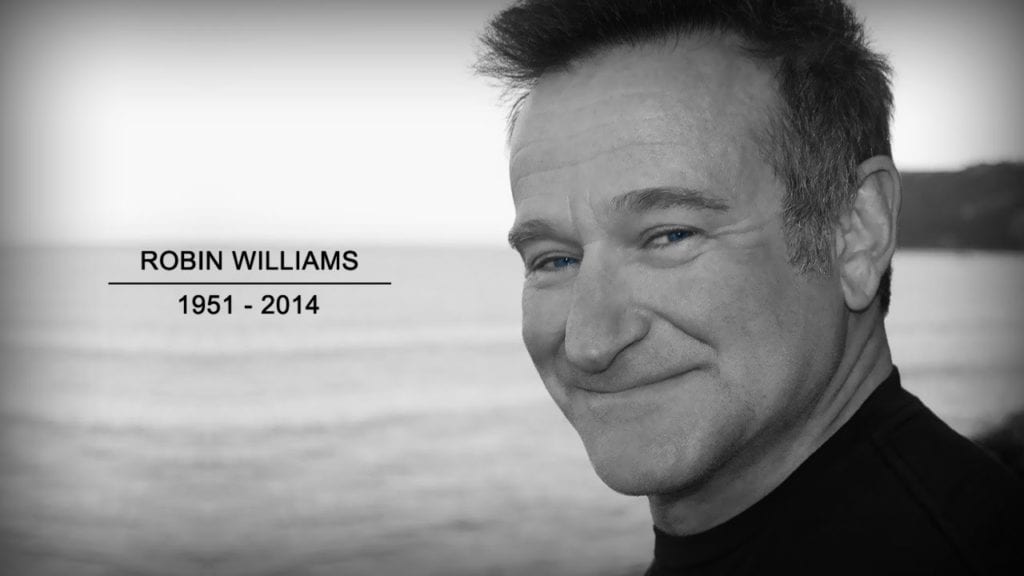 Final Net Worth Before He Died
Though it is true that Williams actually said he was almost bankrupt, however, publicists have come out to rubbish such claims, saying that the man was "definitely" worth tens of millions at the time.
According to Forbes, Robin William was once worth $100 million, at the time of his death, he was close to bankruptcy and was reportedly worth around $50 million
A fact to assert their claim include Robin's insurance policy which was worth many millions. It was also reported that Robin left behind two trusts, both under "Domus Dulcis Domus Holdings".
Theatre Works
| Year | Title | Role | Notes |
| --- | --- | --- | --- |
| 1988 | Waiting for Godot | Estragon | Lincoln Center Theatre, New York |
| 2011 | Bengal Tiger at the Baghdad Zoo | Tiger | Richard Rodgers Theatre, Broadway |
Discography
Reality … What a Concept, (Casablanca, 1979)
Throbbing Python of Love, (Casablanca, 1983)
A Night at the Met, (Columbia, 1986)
Live 2002, (Columbia, 2002)
Weapons of Self Destruction, (Sony Music, 2009)
What You Should Know About Robin Williams' Wife & Children
Robin Williams got married to Valerie Velardi, his first wife, in June 1978. The couple met in 1976 while Robin was working as a bartender in San Francisco. They had a son before their divorce in 1988. In 1989, he got married again, this time to Marsha Garces who was, at the time, his son's nanny. Marsha was pregnant with the couple's child at the time. The duo filed for divorce in 2008, citing irreconcilable differences; the divorce got finalized in 2010.
The third time's the charm. Robin got married to a graphic designer – Susan Schneider – in 2011. The pair got married in St Helena, California. The two were together until his death.
Robin had three children from his first two marriages; his first son, Zachary Pym Williams, was born in 1983 during his first marriage. From his second marriage, his daughter, Zelda Rae Williams, was born in 1989 and his second son – Cody Alan Williams – was born in 1991. Cody Williams and his fiancée were married on July 21, 2019, on what would have been Robin Williams's 68th birthday
The Cause Of His Death
Robin Willaim passed away on the 11th of August, 2014 at his home in California. He was 63 at the time of his death. He committed suicide by hanging; sadly, he hung himself with a belt and died from asphyxiation. The final autopsy report reveals that there was no alcohol or illegal drugs in his system.
On the 12th of August, his body was cremated and his ashes were scattered in the San Francisco Bay.
His death shocked the world and was instantly global news. Tributes poured in from all over the world which was understandable because as an entertainer, he touched a lot of lives and influenced a lot of people. The then-president of the United States, Barack Obama also spoke positively about Williams after his death.
Below are some of the tributes:
"Robin Williams was an airman, a doctor, a genie, a nanny, a president, a professor, a bangarang Peter Pan, and everything in between. But he was one of a kind. He arrived in our lives as an alien-but he ended up touching every element of the human spirit. He made us laugh. He made us cry. He gave his immeasurable talent freely and generously to those who needed it most – from our troops stationed abroad to the marginalized on our streets. The Obama family offers our condolences to Robin's family, his friends and everyone who found their voice and their verse thanks to Robin Williams."
Barack Obama
"Ah Robin, I'm so sorry the earth couldn't stay worthy of you. Hope happiness awaits you."
Jason Alexander
"I could not be more stunned by the loss of Robin Williams, mensch, great talent, acting partner, genuine soul."
Steve Martin
"Robin Williams has died, and I am very sad. From every comedian here at the Edinburgh Fringe Festival, we salute him & we say goodbye."
Eddie Izzard
"To watch Robin work, was a magical and special privilege. His performances were unlike anything any of us had ever seen; they came from some spiritual and otherworldly place. He truly was one of the few people who deserved the title of 'genius'".
Chris Columbus
"Robin was a lightning storm of comic genius, and our laughter was the thunder that sustained him. He was a pal, and I can't believe he's gone"
Steven Speilberg
Profile Summary
First Name:
Robin
Last Name:
Williams
Estimated Net Worth:

$50 million
Salary:
His highest payment ever was $20 million for Bicentennial Man (1999).
Stand-up, film, television, lucrative endorsement deals, and
Last Updated:

2021
Also Known As:

Robin McLaurin Williams
Sex/Gender:

Male
Profession:

Actor, comedian, singer, and voice over actor
Famous For:
being one of the funniest comedians of all time having made his earliest fame from his role in Mork & Mindy (1978–1982). He is remembered for may films including Mrs. Doubtfire (1993), Good Will Hunting (1997), and World's Greatest Dad (2009). Williams committed suicide on August 11, 2014.
Colleges/Universities Attended:

Redwood High School
Claremont Men's College (he later dropped out)
College of Marin
Juilliard School
Educational Qualifications:

Religion:

He first referred himself as Episcopalian but later refused to identify with any religion
Birthday & Zodiac

Age/Date of Birth:

(July 21, 1951 – August 11, 2014)
Zodiac Sign:
Cancer
Birth Place:

Chicago, Illinois, United States of America
Nationality:
American
Ethnicity/Race:

English, French, German, Irish, Scottish, and Welsh ancestry
Country of Residence:

The United States of America
Physical Attributes

Height:

In feet: 5 ft 7 Inches
In centimeter: 170 cm
Height in meters: 1.7m
Weight:

In pounds: 170 lbs
In kilograms: 77 kg
Eye Colour:

Blue
Hair Color:

Brown/Black
Other Body Measurements:

Shoe Size‎: ‎10 (US)

Relationships

Marital Status:

Married
Spouse/Partner:

Susan Schneider (2011 - 2014 when he died)
Family and Relatives

Father:

Robert Fitzgerald Williams
Mother:
Laurie McLaurin
Children:

Zelda Williams (Born on July 31, 1989)
Zachary Pym Williams (Born April 11, 1983)
Cody Alan Williams (Born on November 25, 1991)
Siblings:
Robert Todd Williams (Paternal half-brother)
McLaurin Smith Williams (Maternal half-brother_
Other Relatives:

Anselm J. McLaurin- Great-great-grandfather
Laura Elvira Rauch- Great-great-grandmother
Laura McLaurin Berry Janin Smith- Grandmother

Ex-wives- Marsha Garces (m. 1989–2010), Valerie Velardi (m. 1978–1988)
Related Questions