Fraternal twin sisters Mary-Kate Olsen and Ashley Olsen make up the famous Olsen Twins. The duo began their acting careers at 9 months old before transitioning to the fashion industry in their 20s.
Thanks to their Dualstar Entertainment Group LLC which brings in annual revenue of $1 billion, they are worth about $250 million each. In other words, the famous Olsen Twins have a combined net worth of $500 million.
Analysis of Olsen Twins Net Worth: How they Made their $500 Million Fortune
Their Journey Began with Full House and they Made Around $20 Million from the Show
Most of us really do wish our parents put us through show business the way the Olsen Twins' did. These kids were already earning 5 figures before they could even talk. Who doesn't want that? At just 6 months old, their mother took them to audition for the role of Michelle Tanner on the ABC sitcom Full House and they landed the role. They were reportedly the only kids that didn't cry during the auditions. Filming began when they were 9 months old. In adherence to child labor laws, they each took turns to play the role of Michelle Tanner.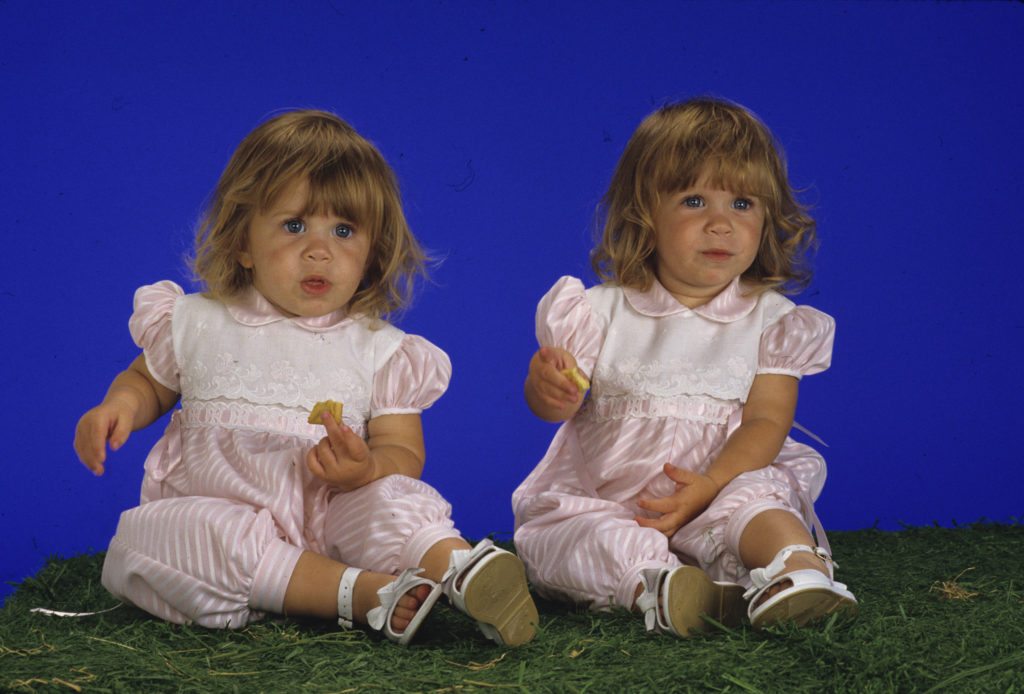 The show premiered on September 22, 1987. However, after the end of the first season, their mum got really worried about her kids and wanted to pull them off the show so they could have a normal childhood. But the Olsen Twins going by their later exploits were apparently not born to be normal. She decided they remained on the show after ABC upped their earnings.
They reportedly received between $80,000 and $125,000 per episode. They reprised their role until the end of the show in 1995. The show ran for 8 seasons and 192 episodes. Calculating by an average earning of $102,500 per episode, the Olsen Twins made approximately $20 million from Full House.
Mary-Kate and Ashley's Wealth Grew as They Landed More Acting Roles
In 1993 at the age of 7, their entertainment company DualStar Entertainment Group was established. When they were not on the set of Full House, the twins bolstered their income starring in other gigs, among them; 1992 Christmas TV film To Grandmother's House We Go as well as their company-produced Double, Double, Toil and Trouble (1992), How the West Was Fun (1994) as well as the musical series The Adventures of Mary-Kate & Ashley (1994 – 1997).
In 1996 they made their feature film debut in the romantic comedy It Takes Two which grossed about $19.5 million at the box office.
From the late 1990s and early 2000s, the Olsen twins starred in sitcoms like; Two of a Kind, 7th Heaven, So Little Time, and the animated series Mary-Kate and Ashley in Action!. Their subsequent Dualstar movies included; Billboard Dad, Passport to Paris, Switching Goals, Winning London, The Challenge, and more. They starred in their second theatrical film New York Minute in 2004. The movie was a box office bomb grossing $23.4 million from a budget of $30 million. However, the twins received about $6 million for their role.
Merch Sales, Endorsement Deals, and their Fun Club Increased their Earning Power
In addition to acting, the Olsen twins proved to be extremely marketable in terms of merchandise. Between 1992 and 2000, they benefitted from the proceeds of their fan club "Mary-Kate & Ashley's Fun Club" for which fans paid to receive their collectibles and photos as well as numerous freebies from key rings to postcards.
Their merchandise which ranged from clothes to fragrance, magazines, cassettes, and even makeup items were a favorite among the teenagers. Also, their Mattel produced dolls was also a huge success.
In 2006 they signed an endorsement deal with luxury fashion label Badgley Mischka and established high-end clothing label "The Row", headquartered in New York. The brand's collection is often presented at the New York Fashion Week. The Row is available in at least 37 countries.
The Olsen Twins Has a Strong Presence in the Fashion Industry
Their exploits in the industry go beyond The Row. Earlier in 2004, they established a clothing and beauty line for teenagers sold exclusively at Wal-Mart stores. The Row followed in 2006 and in 2007, the power twins added yet another clothing label, a low-priced but sophisticated "Elizabeth & James" to their fashion portfolio.
At the end of that year, Forbes estimated their net worth at $100 million. Only The Row generates over $50 million in annual sales. If anyone expected the twins to rest on their laurels at this point, they were soon proven wrong as the Olsens continued to upgrade and expand their fashion empire.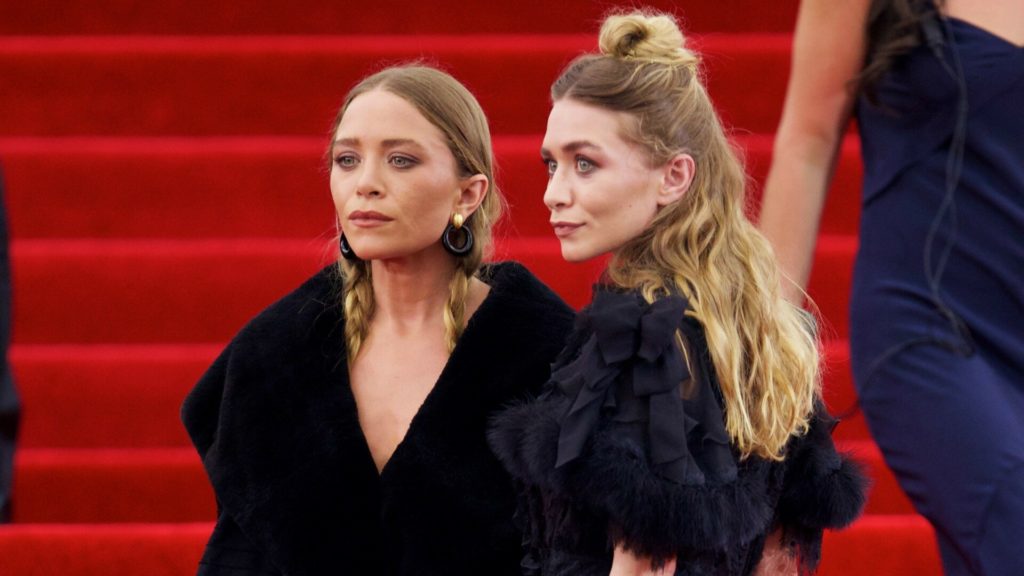 In 2012, they won their first Council of Fashion Designers of America's Womenswear Designer of the Year Award. They won the award again in 2015. Also, the Wall Street Journal awarded them with Innovator of the Year: Fashion Award in 2012.
Ashley and Mary-Kate Are the Owners of Dualstar Entertainment Group
The Olsen Twins officially became co-presidents of Dualstar on their 18th birthday in 2004. Initially known as a movie company, Dualstar Entertainment Group, LLC has spread its wings to other areas of show business.
Mary-Kate and Ashley Olsen are the CEOs of the privately held limited liability company based in Los Angeles, California. Apart from producing movies and TV shows, Dualstar is now into producing magazines, video games, and what have you. Reports have it that the company makes as much as $1 billion in annual revenue.
The Twins Were Worth Only $100 Million in 2007
Based on the foregoing, it is not difficult to see how Mary-Kate and Ashley Olsen has been able to build their net worth over the years. Making the best out of the fame they earned from playing Michelle Tanner in Full House, the Olsen twins diversified to other areas of show business.
First, they continued to earn from playing various roles in movies and television shows. Then they started commanding huge pay from endorsement deals while milking the opportunities created by their massive fan base to launch a fun club. This meant they could generate more income from branded products so they held on to that as well, earning millions through merch sales.
Soon, the Twins stormed the fashion industry, partnered with popular brands, and launched several clothing lines. All along, their entertainment company founded in 1993 continued to expand. By 2021, Mary-Kate and Ashley had grown their wealth to a massive $500 million, $250 million each.
The Major Sources of The Olsen Twins Wealth 
Paychecks from playing Michelle Tanner in ABC Sitcom, Full House
Earnings from other acting roles
Income from their Fun Club, merch sales, and endorsement deals
Proceeds from their exploits in the fashion industry
Profits from their entertainment company, Dualstar Entertainment Group
A Look at their Net Worth Over Time
2007 – $100 Million
2009 – $150 Million
2012 – $200 Million
2015 – $270 Million
2017 – $350 Million
2018 – $400 Million
2021 – $500 Million
Meet The Olsen Twins Parents and Siblings
The Olsen twins were born on the 13th of June 1986, in Sherman Oaks, California to Jarnette Olsen, a personal manager, and David "Dave" Olsen, a real estate developer and mortgage banker. Their parents divorced in 1996 after having four children. The twins have an older brother, Trent, and a younger sister named Elizabeth who is also an actress. They also have a half-sister, Courtney Taylor, and a half-brother named Jake from their father's second marriage to McKenzie.
Jarnette Olsen ( Jarnette Fuller Jones)
Date of Birth: February 22, 1954
Occupation: Momager
Spouse: David Olsen (1977 – 1995)
Jarnette was born in Toluca Lake, Los Angeles. She is the mother of the Olsen Twins and has often been credited for kick-starting their career in show business. As the story goes, she had connections in the industry that inspired her to audition the twins for ABC's Full House. 
Much hasn't been heard from Jarnette in recent times but it is believed that she never remarried after her divorce from David in 1995 and is still managing the careers of her kids.
David Olsen (Father)
Date of Birth: November 15, 1951
Occupation: Former Mortgage Broker
Spouse: Jarnette Olsen (1977 – 1995); McKenzie Olsen (1996 – 2014)
David is the father of the twins. After his marriage to their mother ended in 1995, he remarried the following year but the marriage could only last until 2014. Hardly can anyone tell what the man has been up to in recent years.
Trent Olsen (Older Brother)
Date of Birth: May 6, 1984
Occupation: Former Actor and Comic Book Writer
Trent is the older brother of the Olsen twins. He appeared as an extra in a scene that featured Snoop Dogg in Old School, a 2003 movie. Trent graduated from the New York Film Academy, he also attended the University of Southern California where he studied Jazz music. Based on what has been reported in various quarters, he is more of a comic book writer at the moment.
Elizabeth Olsen (Sister)
Date of Birth: February 16, 1989
Occupation: Actress
Elizabeth is the last child that David and Jarnette Olsen had together. Like her famous twin sisters, she is an actress and has been active since 1993. In fact, it has been argued that she is more accomplished than her sisters as an actress.
This Olsen has been a part of popular projects like Godzilla (2014), Avengers: Infinity War (2018), and Avengers: Endgame (2019). Elizabeth is engaged to a musical artist named Robbie Arnett.
Are The Olsen Twins Married?
Ashley Has Never Been Married But Has Had Several Romantic Partners
It is known that Ashley Olsen has been in a relationship with an artist named Louis Eisner. She reportedly started dating the LA-based artist in October 2017 but kept it quiet for about a year. The relationship only came to light when the lovers were spotted in Bel Air taking a walk in matching tracksuits.
Even though Ashley has never been married, she has been romantically linked to several popular personalities over the years. Notably, she dated Justin Bartha from 2010 to 2011 and they were even rumoured to have gotten engaged.
Before Louis, she dated an art dealer named Richard Sachs from 2016 to 2017. Other people she is believed to have dated include Johnny Depp, Jared Leto, Lance Armstrong, Greg Chait, George Condo, Scott Sartiano, Matt Kaplan, Bennett Miller, and David Schulte.
Mary-Kate Is Processing Divorce from Her French Husband
Husband's Name: Olivier Sarkozy
Date of Birth: May 26, 1969
Occupation: Banker
Duration of Marriage: (2015 – 2020)
No of Kids with Mary-Kate: Nil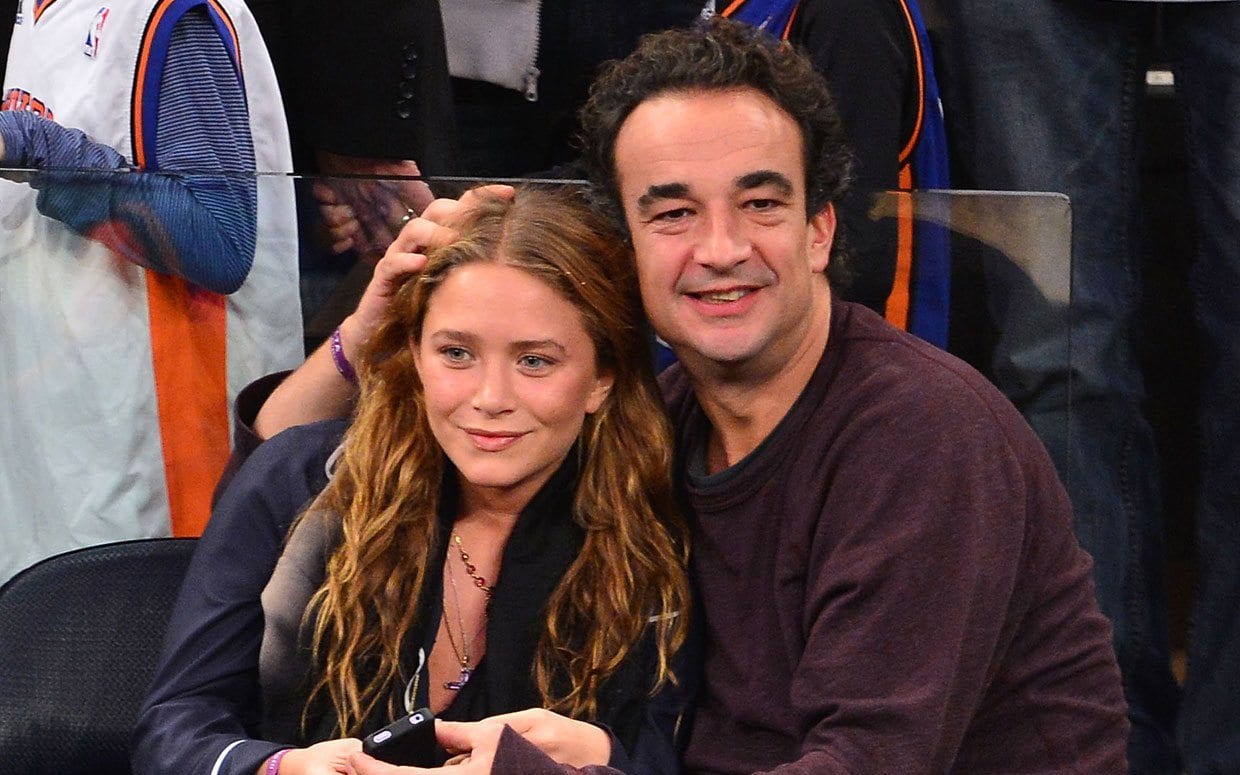 Mary-Kate has parted ways with her husband Olivier Sarkozy and is looking to finalize their divorce. Sarkozy is a French banker based in the United States, he is the half-brother of former French President, Nicolas Sarkozy.
Olivier and Mary-Kate started dating in May 2012 and supposedly got engaged in March 2014. The speculation followed photos showing Mary-Kate wearing what appeared to be an engagement ring. Consequently, they tied the knot on November 27, 2015, at a private residence in New York City.
It was sometime in April 2020 that Mary-Kate filed for divorce from Olivier. The following month, she followed it up with an emergency order, asking for the divorce process to proceed even though there were delays caused by the COVID-19 pandemic. The emergency order was denied and that's far as the public knows.
Nevertheless, it has been claimed that Mary filed for divorce because Olivier brought his ex-wife, alongside his kids and mother to live with them in their Bridgehampton home because of how serious the pandemic was in New York.