Find what you love, study it, become an expert, and you will be successful. It is a piece of advice often given to young people who are just starting their lives, and something Mossimo Giannulli has applied to his life as a fashion designer. Through his work in the fashion industry, Mossimo Giannulli has achieved an incredible net worth, building a brand recognizable across America.
Learning about how others achieved their wealth can be a form of inspiration, and in this article, we discuss Mossimo Giannulli's significant net worth as well as how he made it.
Mossimo Giannulli's Net Worth
Mossimo Giannulli, the Ameican fashion designer, has a net worth of $80 million, according to Celebrity Net Worth, the celebrity finance tracking website.
His considerable net worth places him among the wealthiest people in America, specifically among the one-percent. He acquired his enviable wealth over the course of more than three decades as a fashion designer.
How He Made Money as a Fashion Designer
Mossimo Giannulli studied business and architecture at the University of Southern California before he identified what he truly loved and went after it.
After he accepted his love for fashion designing, he went up to his father to borrow $100,000 as capital to start his fashion company, Mossimo. The company was established in 1986, and the following year, he dropped out of college. He focused his fashion products on youth and teenage clothing, designing and releasing fashion items like jackets, shirts, jeans, socks, underwear, and other fashion accessories.
In the first year of his business, Mossimo, the brand grossed a total of $1 million in revenue, causing a serious shift in net worth for Mossimo Giannulli. The company continued its growth the following year, reaching a sales revenue of $4 million.
With each growth in revenue, he expanded the product catalog of the company, adding sweatshirts, knits, and sweaters. He also added women's clothing and expanded his products upscale by adding tailored suits.
The move proved very successful for the brand, and within eight years in business, Mossimo, Inc. had become one of the highly valuable fashion companies in America with a vast customer base.
This informed his decision to take his company to the next level and go public. Mossimo Giannulli took Mossimo, Inc. public in 1996, becoming the youngest chairman of a company listed on the New York Stock Exchange at the age of 32. The company, at the time, was worth an estimated $275 million, and Mossimo Giannulli himself had seen his net worth climb north of $100 million.
At the company's peak, it had a presence in more than 1,700 stores in the United States as well as an addition 600 stores across the globe. However, peak years do not last, and the downturn came very quickly for Mossimo.
The expansion to upscale products did not prove wise for the company's revenue, and the company's value dropped from a stock price of $50 to $4, and along with it, Mossimo Giannulli's net worth.
The company was worth over $500 million at its peak, but following its failure at transitioning to upscale products, it faced the threat of extinction.
To save the company, in 2000, Mossimo downscaled the company's product catalog and entered into a major multi-product licensing agreement with the department store chain, Target, at a cost of $27.8 million, paying Giannulli $8.5 million per year in royalties over the course of three years.
Six years after, he sold the company to Iconix Brand Group for $135 million and has maintained his earnings from the sale which has grown into his $80 million net worth today.
How Does He Spend His Money?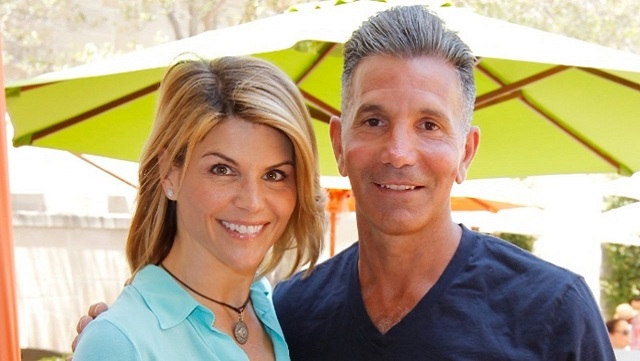 With a net worth once higher than $100 million, Mossimo Giannulli has been able to afford a number of luxuries since he decided to drop out of college and pursue his dream. That wealth has been spent on a few things such as his primary residence in Bel Air, California which cost $19 million. He also used to own a mansion in Beverly Hills that was sold for $18 million.
However, not everything Mossimo has spent on has been legal. In March 2019, he and his wife, Lori Loughlin, an actress, were arrested for spending $500,000 to get their two daughters admitted into the University of Southern California, by falsifying their record as talented rowing athletes. After the arrest, Mossimo spent an additional $1 million on bail.