Michael Jordan and Tiger Woods are considered the greatest players in the history of their individual sport. Their greatness is not only defined by the number of victories they secured on their respective field of play but also in their financial standing, maintaining the position of the richest players in their respective sport. Although there is no rivalry between their sports, in Michael Jordan vs Tiger Woods net worth, we take a look at how the two great players compare against each other financially. Read below to find out how they make their money today and who makes more of it.
Michael Jordan's Net Worth – $1.9 billion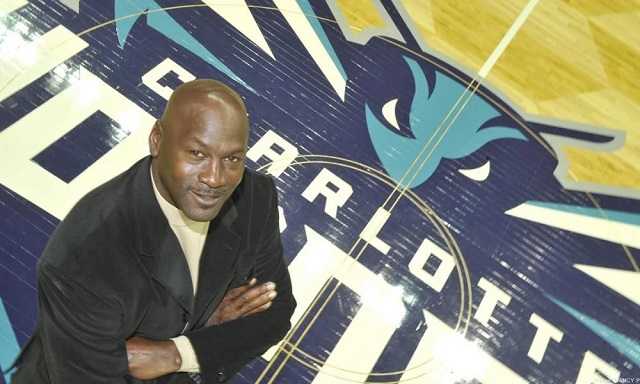 Those who are not familiar with the financial side of basketball may not know how much basketball players make but everyone who is often in agreement that Michael Jordan is the greatest player in the history of the sport.
During his career, where he spent 15 seasons in the NBA, Michael Jordan won the NBA championship six times, delivering an MVP performance every single time. He also won the NBA regular season MVP player five times and was named in the All-Star team 14 times.
Over the course of his career, he recorded several accolades and on-court achievements, which made him into the undisputed greatest player of all time, and for all his troubles? He made just a meager $90 million in player salary during his active playing career, with over 50% of that coming in his last two seasons in the NBA
However, an extraordinary deal with Nike, combined with a string of other endorsement deals and his investments has transformed him into a billionaire with a personal net worth of $1.9 billion.
Tiger Woods Net Worth – $800 million
In Golf, Tiger Woods shares a similar profile with Michael Jordan as the greatest player to ever play the sport and despite a decade of scandals and recurring back injuries, he hasn't lost his place at the top of the rankings among the greatest golf players of all time.
Tiger Woods has been a professional golf player since he was 20 years old and, in that time, he has won over 80 PGA Tours, through which he has made over $115 million in prize money.
The disparity between his net worth and his tournament winnings has been a result of earnings from a variety of major brands, which has pushed his total net worth to $800 million and make him one of the richest athletes on the planet.
With their respective net worth established, both Michael Jordan and Tiger Woods might be revered names in their respective sports and perhaps across other sports as well, but in the battle of Michael Jordan vs Tiger Woods net worth, only one person comes top and it is the former Chicago Bulls player.
Who Makes More Money Today?
With Jordan coming out ahead in Michael Jordan vs Tiger Woods net worth, here is a look at how the superstars make their respective wealth.
Starting with Michael Jordan, we said earlier that he earned just $90 million in player salary during his career, but he has had career earnings well over $1.8 billion. The rest of his income has come through endorsement deals and the first major one came via Nike in 1984 for $250 thousand in his rookie year.
Since then, Michael's earnings from Nike alone as grown to as much as $100 million a year in royalties as his signature shoes earn the company about $3 billion in annual revenue. Alongside Nike are other endorsement deals from brands like Gatorade, Hanes and Upper Deck.
With his growing wealth, Michael Jordan's net worth has benefitted from some smart investments made across various sectors which have made him into a billionaire. Most significant of them is his 90% ownership of Charlotte Hornets, which he bought for $175 million in 2010.
With the franchise value of the team growing to over a $1 billion, his equity in the team has made him super-rich. Aside from his investment in the team, Jordan is also a part-owner of the Miami Marlins, owns a few restaurants and a motor dealership.
Similarly, Tiger Woods has made the majority of his career earnings via endorsement deals, earning over $1.5 billion in career earnings as a golfer. A majority of those earnings have come via endorsement deals with brands like Nike, TaylorMade, Bridgestone, and Monster Energy.
Although he lost a significant chunk of his endorsement portfolio during his cheating scandal, he was able to maintain a significant number of them enough to keep his net worth at almost a billion dollars. Additionally, he also owns a golf course design company, Tiger Woods Design, and a restaurant, The Woods.
See Also: Kris vs Caitlyn Jenner: Who Is More Influential Now, Who Makes More Money?
While Tiger Woods has earned a similar amount in career earnings to Michael Jordan, his string of controversies, such as a divorce settlement of $100 million along with the loss of chunk of his endorsement deals and a lack of a major asset like the Charlotte Hornets, also puts Jordan ahead as the iconic sportsman making the most money.