After Kris Kardashian's marriage to uber-successful lawyer Robert Kardashian ended, it didn't take long for her to find love again. At the time of their split, they had four wonderful children together: Kourtney, Kim, Khloe, and their son Rob. Their seemingly perfect union ended after Kris' affair with Todd Waterman was discovered. The couple separated amicably, managing to stay friends until Robert passed away. In 1990, shortly after their divorce was finalized, Kris went on a blind date set up by her friend. The date turned out to be the Olympic gold-winning athlete Bruce Jenner (who would later transition into Caitlyn). This marked the beginning of the Kris and Caitlyn Jenner relationship; the pair hit it off immediately. Kris was attracted to the old-fashioned air that the athlete had around him.
Details About Kris and Caitlyn Jenner's Marriage
Five months into their relationship, they decided to take the next step by getting married. Their wedding was attended by friends and family including Kris' four children and Caitlyn's four kids which she had with her two previous wives. The newly formed Jenner family was later joined by two new members, Kendall and Kylie, whom the couple had in the years that followed. Ever the enterprising woman, Kris took on the responsibility of managing her husband's career, ensuring that he got all kinds of bookings from photoshoots to interviews and speaking engagements all across the country. They contented themselves with this life for many years until they decided to take the advice of a few friends and venture into reality television, and the hit show Keeping Up With the Kardashians was born.
The first episode premiered in 2007 and the ratings quickly went through the roof. The Kardashian-Jenner clan went from being fairly famous to notoriously so. Being on reality television opened up a lot of doors for the family and they capitalized on it all to grow their success even further.
At the moment, they are arguably the most famous family in the world. Each of the Kardashian-Jenner children has gone on to build empires of their own all thanks to Kris' sharklike business and management sense. The popularity of Keeping Up With the Kardashians has helped launch other successful spin-off shows focused on some of the individual characters, as well as multimillion-dollar companies encompassing the fashion and beauty industry.
What Happened to Them?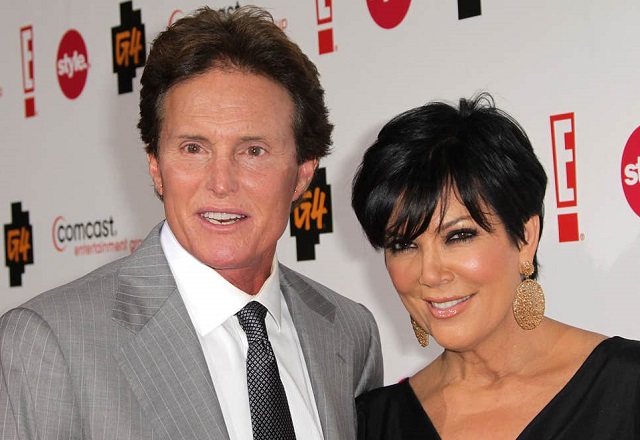 Things were going great in the Jenner household until 2013 when Kris and Caitlyn announced they were splitting up after 23 years of marriage. Their separation sparked a lot of theories and rumors that kept the media buzzing for a long time. While a lot of people were counting on them to get back together, Kris filed for divorce in September 2014 on the grounds of irreconcilable differences. Come December, their marriage was officially dissolved.
It was around this time that Bruce began his transition into Caitlyn. By April 2015, he finally came out as transgender. She revealed that she had been taking hormones to turn her into a woman long before she even met and married Kris, but she had stopped after a while. In June 2015, Caitlyn appeared as a woman for the first time on the cover of Vanity Fair Magazine. She also did an interview to accompany the photoshoot in the magazine where she poured out her heart and soul on all kinds of issues including her marriage to Kris.
According to Caitlyn, his gender issues was only slightly responsible for the collapse of his relationship with Kris. The major factor was Kris' mistreatment of him. She felt that Kris no longer needed him because she had found fame and had become wealthy, so her husband's importance didn't matter as much anymore because he was no longer the primary breadwinner.
She claimed that Kris stopped being nice or treating him right. She was in charge of the purse strings and she made sure her husband knew it. The increasing fame and success caused Kris to be more and more intolerant of him, and when Caitlyn started to get furious by the way things were going, the marriage just sort of fizzled out.
As for Kris, she blamed the end of their relationship on the fact that Caitlyn was miserable. Throughout their marriage, he lived as a man when all he really wanted to be was a woman, and this left him feeling very dissatisfied with life and pissed even though all Kris was doing was trying to make things happen for the family. Gender wasn't really even an issue because Kris claimed Bruce never told her he was transgender until he decided to become Caitlyn.
Perhaps if she knew who her husband really was, she might have been able to do something about it before the situation deteriorated into malice and bitterness.
Kris Jenner's Net Worth
The matriarch of the Kardashian-Jenner family is a woman who dons many hats. She is an entertainment manager, author, businesswoman, producer, and reality television personality. She is best known for playing herself in the reality series based on her family, Keeping Up with the Kardashians.
Her rise to fame began when she met Ryan Seacrest who revealed his interest in making a television show with her family. The series began airing in 2007 and is now one of the longest-running reality television shows in America. Kris also runs a production company of her own called Jenner Communications. She is the primary manager of her daughter, Kim Kardashian's career, and is also actively involved in managing the careers of her other children.
Kris has owned a couple of other businesses in the past including a children's boutique called Smooch which she founded with her eldest daughter, Kourtney in 2004. The store shut down operations in 2009 and she moved on to other pursuits. She is also a published author. Her cookbook, In the Kitchen with Kris: A Kollection of Kardashian-Jenner Family Favorites, was published in 2014.
As of 2019, Kris is estimated to have a net worth of about $90 million.
Caitlyn Jenner's Net Worth
Caitlyn Jenner was born William Bruce Jenner. In her past life, she was an award-winning athlete and actor. She is also a reality television personality known for her appearances in Keeping Up with the Kardashians and I Am Cait.
Cait has taken the world by storm several times: first as an Olympic star and then as a transgender woman. For many years, she dominated the track and field scene, representing America in several international tournaments.
Upon retiring from sports, she became an actor. Her debut role was in the 1980 movie Can't Stop the Music, for which she received a nomination for Worst Actor at the Golden Raspberry Awards. Caitlyn then went on to star in An Olympic Love Story, Grambling's White Tiger, and The Hungover Games.
She is considered an LGBTQ icon for the bravery she showed in coming out despite the backlash she faced for deciding to live her truth. In 2015, she won the Teen Choice Awards for Social Media Queen and was featured in numerous magazines including Vanity Fair and Glamour. Caitlyn's choice to come out as transgender wasn't a spur of the moment decision engineered to chase clout, she had actually struggled with gender dysphoria since she was a young child.
Since she began transitioning in 2014, Caitlyn has undergone cosmetic and gender reassignment surgery. She has also written a memoir about her life and experiences titled The Secrets of My Life, which was released in 2017. She is one of the most influential personalities in the world today.
Caitlyn has earned a lot of money from multiple endorsement deals, as well as from her acting career, reality television, and bestselling book. Her estimated net worth as of 2019 is $100 million.
Who Makes More Money Between Kris and Caitlyn Jenner?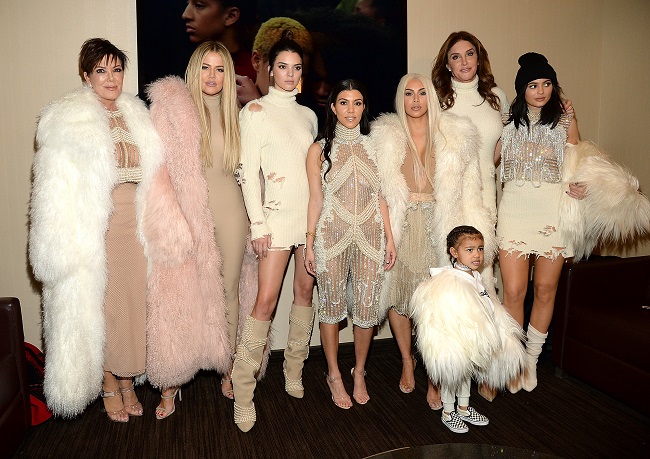 For a long time since Keeping Up with the Kardashians became a hit show, Kris made more money than her ex-husband. However, in the last few years, Caitlyn has been able to catch up and surpass her specifically because she got her own spinoff show and released a book which has sold over a million copies. All these plus the new endorsement deals she secured after she came out as transgender has helped grow her wealth.
Going by these facts, Caitlyn Jenner makes more money than Kris Jenner right now, but the position will most likely be reversed in the coming years because Kris is constantly making money moves and getting mixed up in wonderful deals that positively influence her and her family's financial status.
Who Is More Influential?
Both Kris Jenner and Caitlyn Jenner are wildly successful and famous. They have achieved a lot for themselves and have built a legacy that will survive for generations. When talking about who is the more influential of the two, Kris definitely wins the argument for many.
She is the one to thank for the level of fame that her family has acquired. She is the mother of the youngest self-made billionaire in the world, a supermodel, beauty and fashion icons. Kris Jenner gave birth and raised an empire. She is the glue that holds the Kardashian-Jenner clan together and the family wouldn't be what it is without her.
Nonetheless, one wouldn't be wrong to assert that Caitlyn is more influential than Kris considering her relevance to the LGBTQ discussion. That aside, her accomplishments as an athlete can't be forgotten in a hurry.