Age/Date of Birth:

June 12, 1985
Height:

5' 4¼" (1.63 m)
Ethnicity/Race:

English, Irish, and Ukrainian descent
Nationality:
American
Husband or Boyfriend:
Hank Baskett (m. 2009–2018)
Parents:
Father: Eric W. Wilkinson
Mother: Patti Wilkinson
Net Worth:
$6 million
Kendra Wilkinson-Baskett is an American Television personality, glamour model, author, and businesswoman with an estimated net worth of $6 million. Here is a look at her rise to fame and wealth.
How She Started
Kendra Leigh Wilkinson was born on June 12, 1985, in San Diego, California and she was raised in the suburb of Clairemont. She attended Clairemont High School where she was an active athlete, playing for her school's softball varsity team for 6 years. After graduating in 2003, she landed a job as an office administrative assistant while working part-time as a model.
In 2004, photographer Kim Riley sent a photo of her via fax to the Playboy Mansion, home of Playboy magazine owner Hugh Hefner. Hefner was immediately attracted to her and invited her to his infamous mansion for his 78th birthday party. At the party, Kendra posed as one of the painted girls who walked around the mansion clad in nothing but paint.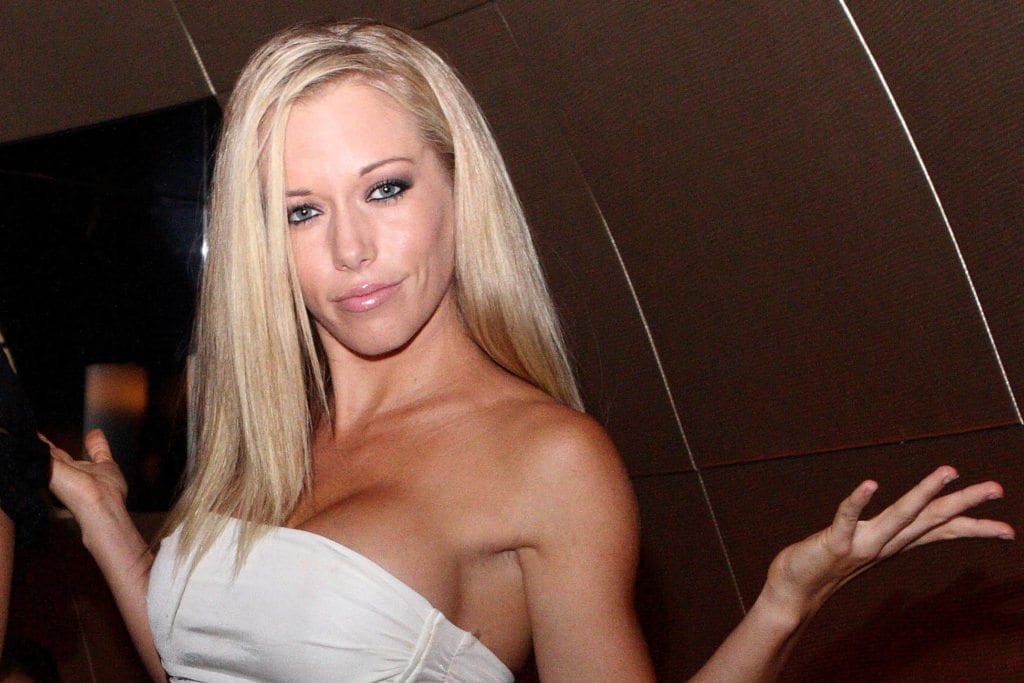 Hefner later asked Kendra to move into the mansion and she did, alongside her two dogs. Other girls joining Kendra in the house as Hefner's girlfriends were Holly Madison and Bridget Marquardt.
An Inside Look at Her Net Worth and Rise To Stardom
Together with the other two Playboy girlfriends, Kendra starred in the E! reality TV show, The Girls Next Door, which focused on their relationship with Hefner as well as the numerous wild parties held in the mansion. Also known as The Girls of the Playboy Mansion, the reality TV show premiered on August 7, 2005, to very favorable ratings and became an instant hit for E! while also providing Kendra with a very good payday.
The second season of the show premiered to 1.6 million viewers, breaking a three-year-old record set on E! by another reality TV show. The success of the show was succeeded by a nude pictorial of the playboy girlfriends in a November 2015 issue of the Playboy Magazine. The show ended on August 8, 2010, with a viewer rating of over 2.4 million.
The success of the series thrust Kendra Wilkinson and the other two playboy girlfriends into the limelight as Kendra herself began making cameo appearances in other TV shows, including Curb Your Enthusiasm, Entourage, and Las Vegas. She and the other Playboy girls also landed a cameo role in the 2006 horror film, Scary Movie 4.
Before that in December 2005, she became a regular blogger and columnist for the Philadelphia Eagles website as she also appeared in music videos of top artists. She featured in Akon's "Smack That" video and Nickelback's "Rockstar" video.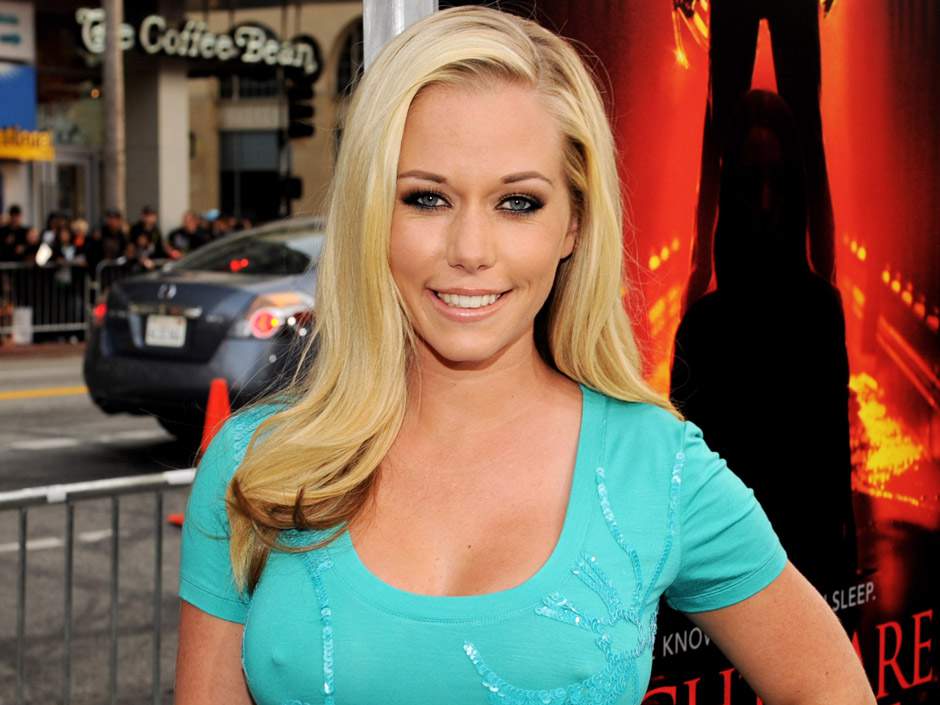 Like the other playboy girlfriends, Kendra broke up with Hefner in 2008 and moved out of the playboy mansion. The next year, she began appearing on her own eponymous reality TV show.
Around this time, it was reported that she had previously set up a company called Home Run Productions LLC, through which she tried to sell some of her sex tapes. She was then reported to have been paid $680,000 for a tape she made when she was 18 with her high school boyfriend.
Kendra Continued to Enjoy a Succesful Career Even After Breaking Up with Hefner
Despite the breakup, Hugh Hefner and Kendra Wilkinson remained on good terms. He even offered his mansion to be used as her wedding venue. The first season of her spin-off show focused on her relationship with Hank Baskett and plans for their wedding. The show premiered on E! on June 7, 2009, to 2.6 million viewers, breaking the record formerly held by The Anna Nicole Show as the highest-rated debut of a reality show. US Weekly Magazine reportedly paid $120,000 to publish Kendra and Hank Baskett's wedding photos. At the wedding, Kendra's entire outfit was worth a total of $100,000.
Kendra continued to air on E! for 4 seasons and 45 episodes ending on November 20, 2011, as she parted ways with E!. However, that wasn't the end of her reality TV career as she began another show entitled Kendra On Top on WE tv. It debuted on June 5, 2012, to favorable ratings which continued throughout the entire season with a total viewership of over 7.5 million.
Kendra On Top chronicles Kendra and Hank's everyday life as a couple and parents as well as their various business endeavors. In 2013, it was reported that the reality TV star made $2 million from her show. Kendra has since gone ahead to appear in other reality TV shows, including Dancing with the Stars, Celebrity Wife Swap, and I'm a "Celebrity…Get Me Out of Here!. Her many endeavors have placed her wealth at $6 million.
How She Spends Her Money
In 2011, after Kendra Wilkinson had begun making some good money through her various endeavors, she and her husband bought a 5,295-square-foot five-bedroom, six-bath Mediterranean mansion in Calabasas for $1.6 million. The house is located in the gated community of Mountain View Estates and the backyard boasts an in-ground, heated saltwater swimming pool and spa built-in BBQ.
Not much is known about Kendra's choice of vehicles but in 2013 she made headlines after she was involved in a car accident in her black Audi sedan. She suffered a "minor stroke" during the collision but was able to soon recover after she was taken to Providence Tarzana Medical Center for observation.
Meet Kendra Wilkinson's Ex-Husband and Kids
Hank Baskett (Ex-Husband)
Date of Birth: September 4, 1982
Occupation: Former American Football Player, Reality TV star
No of Children: 2 (with Kendra)
Former NFL player Hank Baskett is a native of Clovis, New Mexico. He attended Clovis High School before enrolling at the University of New Mexico where he played football and was his team's leading receiver in 2004 and 2005, earning Offensive Player of the Year awards in those years. Hank additionally earned All-Mountain West Conference (MWC) honors as a senior but that did not help him get drafted in 2006.
After the draft, however, he was signed by the Minnesota Vikings as a rookie undrafted free agent. The team almost immediately traded him to the Philadelphia Eagles where he spent three years before joining the Indiana Colts in 2009 for one year. Hank would go on to resign with the Eagles but he was released a few months later, giving room for him to rejoin the Vikings for one year after which his career ended.
Before his career ended, Hank Baskett had met and fallen in love with Kendra Wilkinson. Rumor had circulated in September 2008 that the two were engaged but Kendra denied it. She would, however, later admit it, revealing that Hank proposed to her at the Space Needle in Seattle, Washington. The two got married on June 27, 2009, at the Playboy Mansion.
Following the end of his sporting career, Hank began to feature heavily in his wife's reality TV show. He starred alongside her on E!'s Kendra and WE tv's Kendra on Top. The two appeared to be enjoying a stable marriage although there were reports that Kendra had contemplated filing for divorce in 2014. It was reported that her husband had had an affair while she was 8 months pregnant with their second child. The couple appeared to have been able to patch things up at the time, however, in 2018, Kendra went through with her decision to file for divorce. It is not clear what prompted her decision this time to part ways with her husband of over 10 years.
Henry Randall Baskett IV (Son)
Date of Birth: December 11, 2009
Occupation: Unknown
On June 11, 2009, Kendra Wilkinson announced that she and her husband were expecting their first child. A son named Henry Randall Baskett IV was born a few months later in December. Kendra had moved to Indianapolis where her husband was playing to have the child. According to E!, Kendra's former partner, Hugh Hefner, was supposed to be the child's godfather but that did not pan out. The reality TV star subsequently suffered post-partum depression.
Alijah Mary Baskett (Daughter)
Date of Birth: May 16, 2014
Occupation: Unknown
Despite having suffered post-partum depression after her first pregnancy, Kendra Wilkinson and her husband added another member to the family in 2014. On October 31, 2013, she announced that she was pregnant with her second child. In the following May, she gave birth to their daughter Mary.
When asked if she would love to have more kids during an interview with E! News, Kendra responded by saying "absolutely not."
Kendra Wilkinson's Parents and The Nature of Her Relationship with Them
Kendra's parents are Patti and Eric Wilkinson. Her mother is originally from Cherry Hill, New Jersey, while her father was raised in Bryn Mawr, Pennsylvania, and Ocean City, New Jersey. By the time he turned 15, Eric moved to San Diego. He attended the University of California, San Diego, where he was awarded a degree in biochemistry. He is reported to have gone ahead to found several biotechnology companies before retiring at the age of 48. Patti, on the other hand, spent some time as a cheerleader for the Philadelphia Eagles.
While it is not clear how the two met, Patti and Eric got married on November 5, 1983. They remained together for eleven years before deciding to part ways in 1994 when their daughter was just eight years old. As a result, Kendra was raised by only her mother and her grandmother.
For a long time, Kendra resented her father for not being there for her when she was growing up but she has since shared that she has forgiven him and has moved on. "It's been an amazing, amazing thing. We literally put the past behind us. We are father and daughter again," she told the E!.
In regards to the relationship she has with her mother, Kendra has accused Patti of selling her out to the tabloids when she and her husband were having marital issues. Patti even reportedly went as far as getting a book deal to write a tell-all about her daughter's marriage. "I can't deal with my mom anymore… because I feel like I'm being raped every minute with my mom. She is the most sadistic abuser." Kendra said. "I did a lot of reaching out, I did a lot of offering for therapy, and, you know, my mom just never accepted that, never reached out to me, never accepted my … you know, what I think would help us. You know, it was a lot of my side trying and not her side trying."
Kendra Wilkinson's Feet, Height, and Body Measurements
Speaking of the celebrity's feet/shoe size, Kendra like many American women wears US size 7 which goes along with her body height 5′ 4″ (1.63). Not bad for a hard worker like Kendra who has still made her way to the top.
Profile Summary
First Name:
Kendra
Last Name:
Wilkinson
Also Known As:

K-Dub
Sex/Gender:

Female
Profession:

Television personality, Businesswoman, Glamour model, Author
Famous For:
The Girls Next Door
Colleges/Universities Attended:

N/A
Educational Qualifications:

N/A
Religion:

Christianity
Birthday & Zodiac

Age/Date of Birth:

June 12, 1985
Zodiac Sign:
Gemini
Birth Place:

San Diego, California, US

Nationality:
American
Ethnicity/Race:

English, Irish, and Ukrainian descent
Country of Residence:

The United States of America (USA)
Physical Attributes

Height:

5' 4¼" (1.63 m)
Weight:

55 kg

Eye Colour:

Blue
Hair Color:

Blonde
Other Body Measurements:

Chest Size: 39 inches
Waist Size: 25 inches
Hip Size: 36 inches
Breast /Bra Size: 34E
Relationships

Marital Status:

Divorced
Spouse/Partner:

Hank Baskett (m. 2009–2018)
Family and Relatives

Father:

Eric W. Wilkinson
Mother:
Patti Wilkinson
Children:

2 Children:
Alijah Mary Baskett
Hank Baskett IV
Siblings:
Colin (Younger Brother)
Other Relatives:

Mary Stotz (Grandmother)
Net Worth
Estimated Net Worth:

$6 million
Salary:
$2 million
Source of Wealth:

TV hosting,, modelling, other business