Kendra Wilkinson-Baskett is an American Television personality, glamour model, author, and businesswoman with an estimated earnings of $6 million. Here is a look at her rise to fame and wealth.
How She Started
Kendra Leigh Wilkinson was born on June 12, 1985, in San Diego, California. She was raised in the suburb of Clairemont by her mom and grandmother. Kendra's father Eric left the family when she was just 4 years old. Her parents officially divorced when she was 8 years old.
Kendra attended high school at Clairemont High School where she was an active athlete. She played in the softball varsity team for 6 years. After graduating in 2003, she landed a job as an office administrative assistant while working part-time as a model.
In 2004, photographer Kim Riley sent a photo of her via fax to playboy mansion owner Hugh Hefner. Hefner was immediately attracted to her and invited her to his infamous mansion for his 78th birthday party. At the party, Kendra posed as one of the painted girls who walked around the mansion clad in nothing but paint.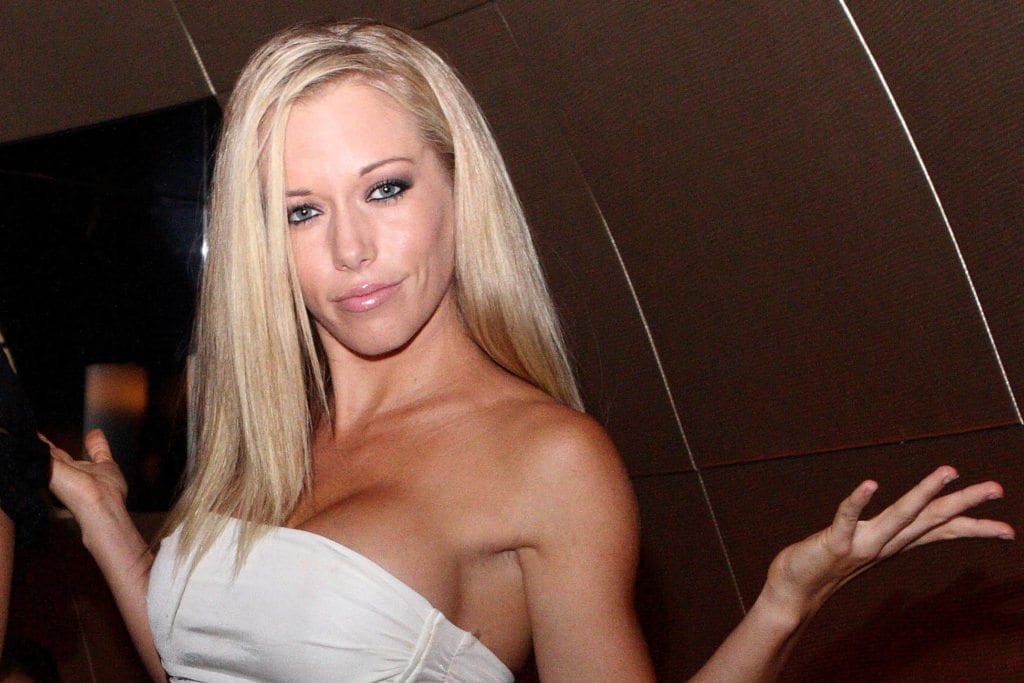 Hefner later asked Kendra to move into the mansion and she did, alongside her two dogs. It was an easy escape from her annoying roommate. Other girls joining Kendra in the house as Hefner's girlfriends were Holly Madison and Bridget Marquardt.
Fame With Reality TV
Together with the other two Playboy girlfriends, Kendra starred in E! reality TV show "The Girls Next Door" which focused on their relationship with Hefner as well as the numerous wild parties held in the mansion. AKA The Girls of the Playboy Mansion, the reality TV show premiered on August 7, 2005, to very favorable ratings and became an instant hit for E!
The second season premiered to 1.6 million viewers breaking a three-year-old record set on E! by another reality TV show. The success of the show was succeeded by a nude pictorial of the playboy girlfriends in a November 2015 issue of the Playboy Magazine. The show ended on August 8, 2010, with a viewer rating of over 2.4 million.
The success of the series thrust Kendra and the other two playboy girlfriends into the limelight. Kendra began making cameo appearances in other TV shows including "Curb Your Enthusiasm", "Entourage" and "Las Vegas".
In December 2005, Kendra became a regular blogger and columnist for the Philadelphia Eagles website. (Her mother Patti had been a cheerleader for the Philadelphia Eagles. Also, her future husband Hank Baskett played for the football franchise). She and the girls also landed a cameo role in 2006 horror film "Scary Movie 4".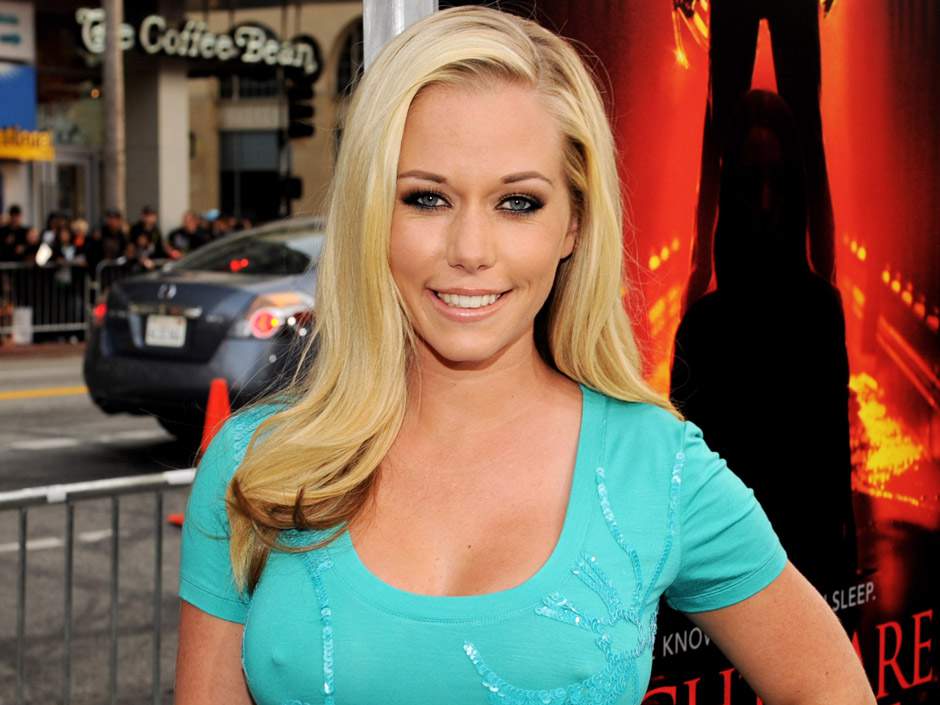 See Also: Kim Kardashian's Son, Siblings, And Series Of Divorces
Kendra also appeared in music videos of top artists including Akon's "Smack That" and Nickelback's "Rockstar". Like the other playboy girlfriends, Kendra broke up with Hefner in 2008 and moved out of the playboy mansion. The next year, she began dating Hank Baskett, and began her own eponymous reality TV show "Kendra".
Kendra Success
Despite the breakup, Hefner and Kendra were in good terms. He even offered his mansion to be used as her wedding venue. The first season of her spin-off show Kendra focused on her relationship with Baskett and plans for her wedding. The show premiered on E! on June 7, 2009, to 2.6 million viewers breaking the record formerly held by The Anna Nicole Show as the highest-rated debut of a reality show. US Weekly Magazine reportedly paid $120,000 to publish Kendra and Hank Baskett's wedding photos. At the wedding, Kendra's entire outfit was worth a total of $100,000.
Kendra continued to air on E! for 4 seasons and 45 episodes ending on November 20, 2011, as she parted ways with E!. However, that wasn't the end of her reality TV career, Kendra began another show entitled "Kendra On Top" on WE tv. It debuted on June 5, 2012, to favorable ratings which continued throughout the entire season with a total viewership of over 7.5 million. Kendra On Top chronicles Kendra and Hank's everyday life as couple and parents as well as their various business endeavors. In 2013, Kendra made $2 million from her show.
Kendra has appeared on other reality TV shows including; "Dancing with the Stars", "Celebrity Wife Swap" and "I'm a "Celebrity…Get Me Out of Here!". Her many endeavors have placed her wealth at $6 million.
Back in 2008, Kendra was paid $680,000 for a sex tape that was made between her and her high school boyfriend when she was 18 years old.
See Also: Paris Hilton Boyfriend, Age, Family
Kendra Wilkinson Husband And Kids
The former girl next door is a proud mother of son Hank Baskett IV, and daughter Alijah Mary Baskett. When asked about having more kids during an interview, she told the E! News 'absolutely not.'
Kendra and her husband Hank are enjoying a stable marriage, not that they haven't had their fair share of marriage trouble.
The Playboy mansion model confessed to contemplating divorce after she found out her husband had an affair while she was 8-months pregnant with their daughter Mary, but a friend cautioned her to wait.
But that was in 2014, the couple was able to patch things up and now focused on raising their kids and supporting each other's career.
The Former NFL Player would even go as far as hailing his wife during an opening night of the season finale of Kendra on Top show, ' when she had to kiss, strip down and intensely twerk with another guy right on stage. While all eyes and ears anticipated a reaction from Hank, he said something totally unexpected;
"Right now, watching it happen on stage, I think I'm the one in the crowd going 'Yeah!' Yelling the most. I'm so into the play and watching how Kendra's doing that I could care less that she has to kiss Stefan."
See Also: Hank Baskett Bio, Married, Wife, Affair, Parents, Gay
Facts About Her Parents
Kendra's parents Patti and Eric Wilkinson got divorced when the TV reality star was only 4-years old and her relationship with them is not cupcakes either.
She shared that she has forgiven her father who wasn't there for her growing up and that she's ready to have an amazing family.
"It's been an amazing, amazing thing. We literally put the past behind us. We are father and daughter again," she told the E!.
"Now that my mom's trying to get back into my life, she feels like why does he get this gift and I don't? I'm like, you do! Just believe and forgive."
"We have a very forgiving home. We're ready to move forward, we're ready to have this amazing family, you just have to be willing to forgive and move forward no strings attached," Kendra shared.
Kendra Wilkinson Feet, Height
Speaking of the celebrity's feet/shoe size, Kendra like many American women wears US size 7 which goes along with her body height 5′ 4″ (1.63). Not bad for a hard worker like Kendra who has still made her way to the top.