Hugh Hefner is an American businessman, an adult magazine publisher, political activist and philanthropist. The popular playboy has an estimated net worth of $50 million.
Hugh Hefner Net Worth: Brief History
Hugh Marston Hefner was born on April 9, 1926 in Chicago, Illinois. A World War II veteran, he served as a writer for a military newspaper in the U.S. Army from 1944 to 1946. In 1949, Hefner graduated from the University of Illinois with degrees in psychology and creative writing. He then attended Northwestern University where he took graduate courses in sociology but never graduated. Hefner worked as a copywriter for Esquire until January 1952 when he left after his request for a $5 raise was ignored.
Hugh Hefner Net Worth: Business Career
In 1953, Hefner founded the infamous Playboy Magazine. The capital for his new venture was gotten from many sources including $1000 from his mom, $600 from a bank loan, $8,000 from 45 investors as well as mortgaging his own furniture. The first issue of playboy which had a nude photo of Marilyn Monroe sold more than 50,000 copies.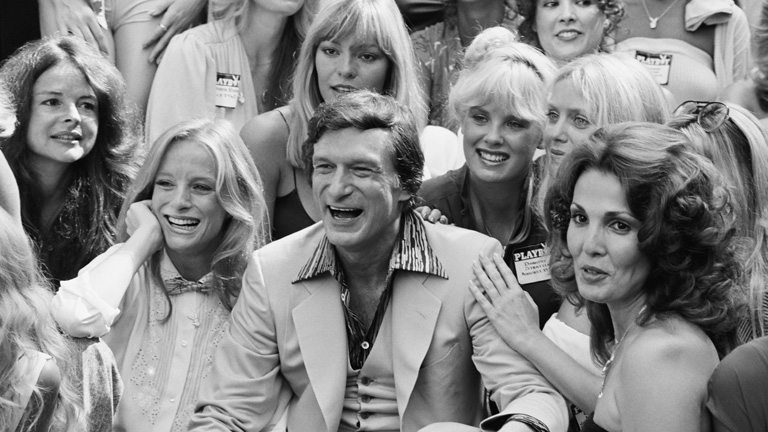 The magazine grew into Playboy Enterprises, Inc and become very popular. In addition to its adult contents, the magazine also feature short stories by notable novelists and interviews of public figures. It also includes special nation-specific versions published worldwide. After going public in 1971, the Playboy magazine sold over 7 million copies by 1972. At this point, Hefner's net worth was estimated as high as $200 million.
However, when the internet slowly began to be awash with free porn, Playboy saw a plunge in revenue. Between 2000 and 2010, Playboy's stock price fell by 80% forcing Hefner to privatize the company. The company now makes more than half of its revenue via its licensing arm rather than its media arm. Hefner revealed in 2009 that his net worth was $43 million.
In addition to the magazine, Hefner also launched TV shows most of which were shot in his notorious Playboy Mansion. The shows include talkshow Playboy's Penthouse, and Playboy After Dark which both ran for two seasons between 1959 – 1960 and 1969 – 1970 respectively.
The most notable and recent is Girls Next Door also known as Girls of The Playboy Mansion which aired on E! from August 7, 2005 until August 8, 2010. The reality show spawned a number of 4 spin-offs which centered on the lives of his "playmates". Some of the playmates notably Kendra have found mainstream success with her own show.
The Playboy Mansion sold in 2016 for $200 million to 32-year-old billionaire Daren Metropoulos. However Daren won't be able to move into the house until Hefner who still lives in it dies.
Hugh Hefner has been married three times and has four children namely Christie, David, Marston and Cooper Hefner. He married his third wife Crystal Hefner in 2012.
See Also: Bill Cosby Net Worth