Hank Baskett Net Worth $4 Million: Hank Baskett is an American former professional footballer who played his most NFL games with the Philadelphia Eagles. Baskett was thrust into the limelight after his marriage to former Playboy model Kendra Wilkinson. Their hit reality shows "Kendra" and "Kendra on Top" have hugely contributed to his $4 million net worth. Baskett also banks from a couple of business endeavors. Here is everything you should know about Hank Baskett's net worth.
Hank Baskett Net Worth: Football Career
While his relationship with former Playboy Playmate Kendra Wilkinson thrust him into the limelight, Hank Baskett achieved moderate celebrity status as an NFL player. Born Henry Randall Baskett III on September 4, 1982, in Clovis, New Mexico, Hank began playing football at Clovis High School. He was also a letterman in basketball and track but football seemed to have his heart. Hank wasn't one of those jocks who constantly flunk their tests, he graduated from Clovis high with a 4.0 GPA.
Baskett then attended the University of New Mexico where his stats proved him to be an NFL material. He was the varsity team's leading receiver for the years 2004 and 2005. In 2006, he signed as a rookie undrafted free agent with the Minnesota Vikings, however, he played only in the offseason and was traded to the Philadelphia Eagles.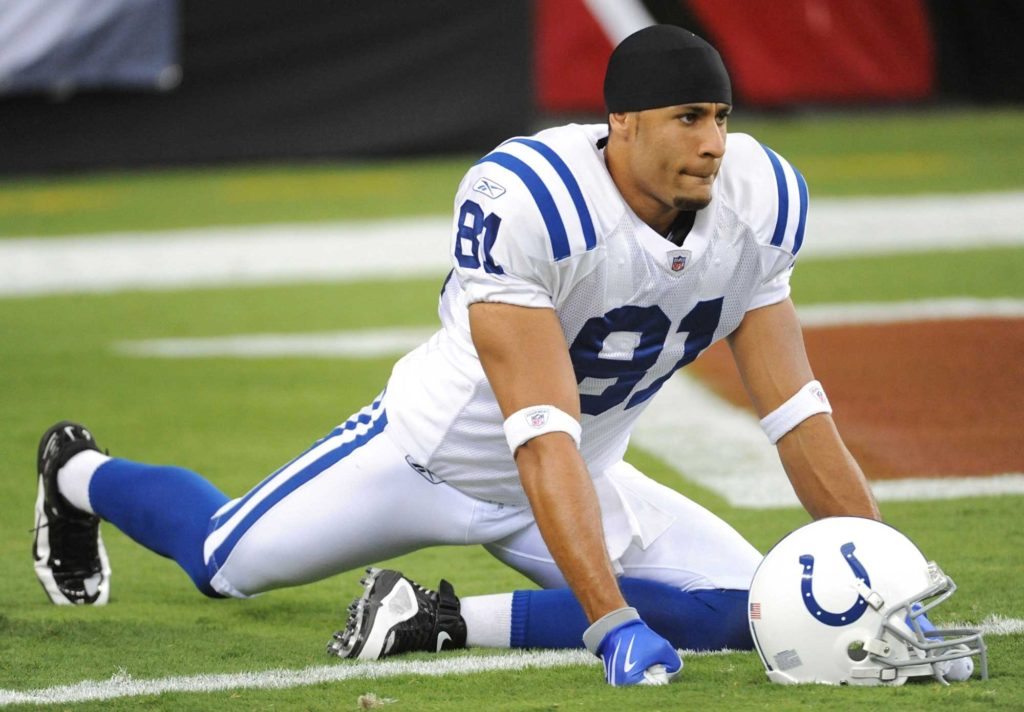 Hank Baskett Net Worth: NFL Career Earnings
Baskett quickly established himself at the Eagles, snapping the rookie of the week award after their match against the Atalanta Falcons. His starting annual salary with the side was $275,000 with an extra $20,000 signing bonus which he received till 2008 when he parted ways with the side. His annual salary rose to $360,000 in his sophomore season and $445,000 in his third and final season with the side. In total, Hank earned at least  $1.14 million for his time with the Philadelphia Eagles.
He joined the Indianapolis Colts in September 2009 on a one-year contract. He played in the Super Bowl XLIV against NFC champs New Orleans Saints. However after his team lost the coveted title, Baskett was released. He walked away with $700,000 base salary and a $100,000 bonus.
Hank returned to the Philadelphia Eagles one a one-year, $800,000 contract. After being released 6 months later, he re-signed with his first team the Minnesota Vikings. Hank became an unrestricted free agent after the end of his contract in March 2011. With no further signings, Baskett hung his helmet in 2011, bringing his total NFL earnings to at least $2.75 million.
See Also: Kroy Biermann Net Worth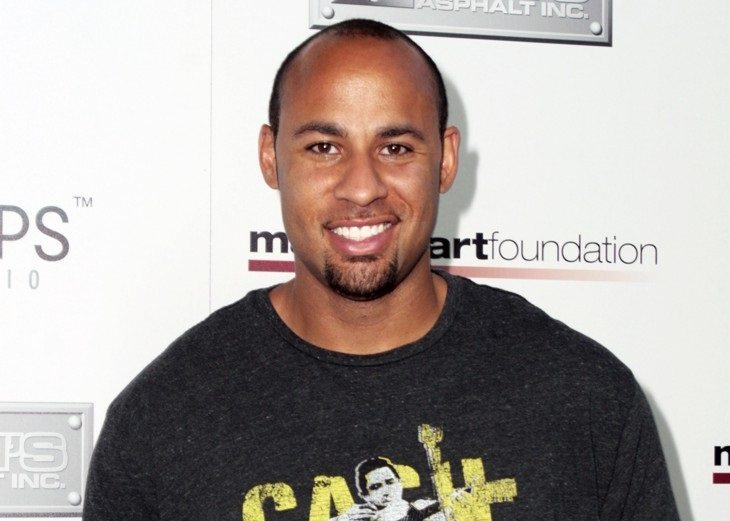 Hank Baskett Net Worth: Reality TV
When Baskett met Kendra in 2009, she was fresh off the Playboy Mansion where she served as one of Hugh Hefner's girlfriends. Together, they co-starred in Kendra's self-titled reality show which premiered on June 7, 2009, to record-breaking numbers.
The show became a money-making machine for both Kendra and Baskett. US Weekly reportedly paid them $120,000 to publish their wedding photos. Kendra's wedding accessories from dress to jewelry was valued at $100,000. The show ended in 2011 after they parted ways with the E! network.
See Also: Kim Zolciak Net Worth
The couple's next show "Kendra on Top" premiered on WE tv June 5, 2012. The show followed the couple's relationship as well as their daily lives. Hank's transition from NFL star to businessman was also chronicled on the show. Like the first show, Kendra on Top became another hit. Kendra reportedly made $2 million from the show in 2013. The curtains came down in May 2016, after 5 seasons and 76 episodes.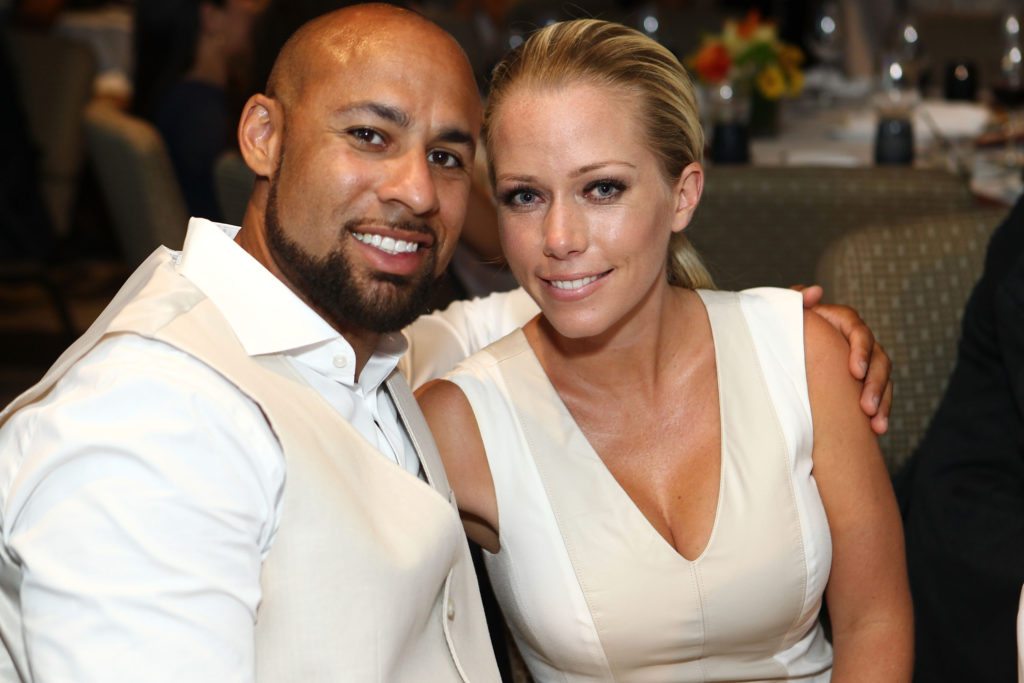 Hank Baskett Net Worth: Business
With an NFL career behind him, Hank makes a living off a number of businesses. An ardent gamer, Baskett has an interest in the eSports business. The former NFL star believes eSports is on the verge of becoming a global phenomenon.
In 2014, he became a co-owner of GAEMS, a portable console/monitor system maker. He is also a minority owner of the eSports' Team EnVyUS. Hanks who has his own Twitch channel became a co-owner of Denial eSport in March 2017. The financial terms of the deal were left concealed.
Sex Scandal
Baskett's marriage to Kendra nearly hit the rocks in 2014 after an infidelity scandal. Baskett allegedly had an affair with a transgender model Ava Sabrina London while Wilkinson was eight months pregnant with their second child. After the incident, Kendra threw her wedding ring in the toilet and threatened to file for a divorce.
However, the couple worked things out after Baskett came clean with his own side of the story. He revealed his story on an episode of the reality TV show Marriage Boot Camp. Baskett had received an address from a couple to go buy weed. On getting there, he encountered two transgender women making out. The duo tried engaged him in the act but he declined…. People has the full story.
As of this writing, Hank Baskett and Kendra share two children together; son Henry Randall "Hank" Baskett IV (born on December 11, 2009) and daughter Alijah Mary Baskett (born on May 16, 2014).