Usually, when a person is born to influential parents who are famous in the society and who are doing really well in their career paths, the person is expected to bank on the popularity and fortune of his family and find success in life too. However, the case of Jess Brolin is quite the exception. Jess Brolin happens to be the son of James Brolin, a legendary American movie star who is regarded as one of the most successful actors in America. He is also a brother of Josh Brolin, another very famous Hollywood star, who has starred in some very big movies and TV series over the years. However, with all the big names he is associated with, Jess Brolin lives like an outcast and barely has enough to eat.
So what happened to Jess? This is one question that many fans of the illustrious Brolin family have often asked over the years. How is it that Jess who was fortunate enough to be born into a family that boasts of several hundred million dollars in net worth live as though he was born in a war-ravaged developing nation with nothing to call his own? We have some of the answers you seek. Continue to see more about him below.
Jess Brolin's Early Days
The exact day and month Jess Brolin was born is not known, however, we know that he was born in the year 1972. He was in California and grew up with his family on a ranch in Templeton, California.
Like we have mentioned, Jess Brolin's father, James Brolin is a veteran actor who is respected for his work in Hollywood and has been in show-business for more than 50 years. His mother, Jane Cameron Agee was an actress who also worked as a wildlife activist. His elder brother, Josh Brolin is a famous movie star who has gained worldwide popularity for his portrayal of the Marvel Comics supervillain, Thanos in the Avengers movie series.
Apparently, Jess Brolin grew up surrounded by affluence and fame with all eyes on him and his siblings considering the status of his parents as movie stars. However, even though his brother, Josh took an interest in acting and made a name for himself as a movie star of note, Jess did not follow in his parents' footsteps.
Very little is known about his early days. The details of where he had his education remain vague and what he did for a living is still unclear and being debated. What we do know is that Jess and his brother Josh were left heartbroken when their mother died in a car accident on 13 February 1995 some years after she got divorced from their father, James Brolin. Upon her death, she left Jess a 6-figure inheritance, putting some sunlight on his darkened days.
But, years after his mother's death, Jess is now a homeless man who lives on the streets. Even though his family is worth almost $500 million at the moment, Jess does not partake in their glory. So, what happened to him?
What Happened To Josh Brolin's Brother? The Untold Story
Following his mother's death and his 6-figure inheritance, Jess Brolin moved to an $800 per month apartment in California. Not much is known about what he did with his life at this period, but according to some reports, he spent lavishly and eventually squandered the money from his inheritance and trust fund.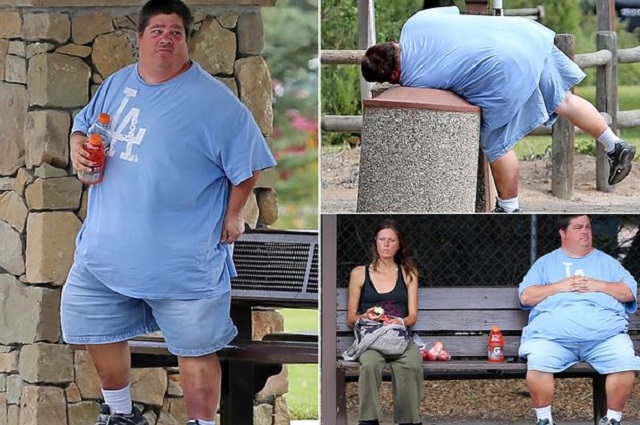 He was soon estranged from his illustrious family and with nothing to fall back on, he was evicted from his $800 per month apartment in 2011. Jess Brolin consequently started living on the streets. According to some reports, he initially lived out of a pickup truck before he eventually ended up getting obese and penniless on the streets of Ojai in California.

The question most people have asked is why his rich family has not come to his aid. Well, some sources have claimed that Jess' family has reached out to him many times but he has turned down their help, preferring to live on his own on the streets. This has reportedly left the family quite distraught.

Read Also: Kai Knapp – 6 Things To Know About Alexis Knapp's Daughter

Sometimes, Jess is seen on the streets rummaging through public trash cans for any food he can lay his hands on. He then sits on public benches all day whiling away his days. In 2018, it was reported that Jess Brolin was facing some health problems. The news emerged after Jess was seen walking around with some alarming sores on his legs. In fact, some medical experts claimed he may soon be in danger of amputation if he does not get immediate treatment.

For now, Jess Brolin sleeps in vacant lots in a Californian community not far away from his illustrious family's millionaire showbiz home. Perhaps, with time, things may change for the troubled man.

Fact Check: We strive for accuracy and fairness. If you see something that needs updating,