The subject of Josh Brolin's net worth has been a highly discussed one in recent times considering his incredible fame as an actor following the role he played as the supervillain, Thanos, in The Avengers movie series. The actor has become one of the most famous faces in Hollywood and fans have come to admire his incredible talent as a thespian and his very charming persona.
Apart from his portrayal of Thanos in The Avengers series, Josh has also starred in several other movies and TV series including Hollow Man, No Country for Old Men, Grindhouse, American Gangster, and a lot more. His success so far as an actor has made fans wonder the extent of the wealth he has accumulated; allow us to tell you all about that and other relevant facts about the stunning movie star.
Career Accomplishments and Background Details
Josh Brolin, whose real name is Joshua James Brolin, was given birth to on the 12th day of February 1968. The actor was born in Santa Monica, a city in California, however, he was raised in a ranch at Templeton, another Californian city.
Josh was born into an interesting family. His father James Brolin is a very popular actor who has been in the acting business for more than 5 decades. His mother, Jane Cameron, was also an actress and a wildlife activist. Apparently, his parent's work as movie stars inspired his decision to become an actor.
Growing up, he was a little rebellious as he made bad friends who influenced him into using drugs. In fact, the actor once revealed that he used to steal cars just to be able to fund his drug use. However, he turned a new leaf and made his life useful. At first, he didn't want to go into acting but he later decided to take acting classes to see what it felt like and eventually fell in love with the art.
Josh Brolin kick-started his acting career with some small roles in TV series before he finally landed a more prominent role in The Goonies, an American adventure comedy film in which he played Brandon Walsh in 1985. The next year, he played Corey Webster in Thrashin', an American skater drama film. At this time, he had begun to gain some fame as an actor
From 1987 to 1988, Josh Brolin starred in Private Eye, a crime drama TV series which made him more popular among TV fans. He went on to land the role of James Butler Hickok in The Young Riders, an American western TV series which further endeared him to TV viewers from 1989 to 1992. In 2008, he starred in Milk, a biographical film and his performance was so good that it earned him an Oscar nomination.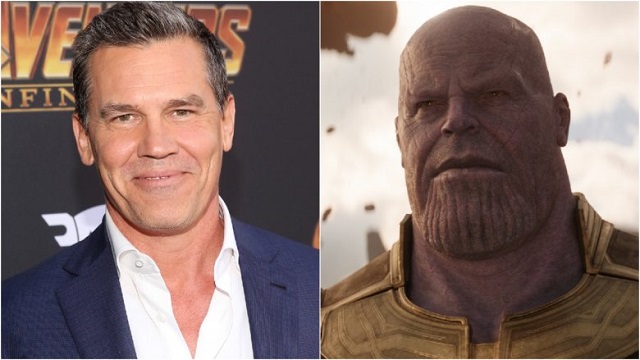 In 2014, Josh Brolin scored the role of Thanos in Guardians of the Galaxy, a superhero film in which he made a cameo appearance. He made another cameo appearance as Thanos in Avengers: Age of Ultron in 2015 before portraying the Thanos character in a full starring role in Avengers: Infinity War, a 2018 film. He then reprised the role in the series finale, Avengers: Endgame in 2019. Brolin's role in the Avengers series helped to endear him even more to movie lovers.
What Is Josh Brolin's Net Worth?
Because of his incredible rise as an actor over the years, Josh Brolin's net worth has become one of the most discussed things about him. Many fans want to know exactly how much money he has been able to make over the years and whether or not he is a rich man.
At the moment, Josh Brolin's net worth has been pegged at $35 million by different sources. A large chunk of this money was made from his acting career. However, apart from his acting, he is also a writer, producer, and director.
Read Also: Robert Adamson: 5 Facts About The Young And The Restless Actor
How Much Did Josh Brolin Get Paid for Thanos?
Another question people have asked very often about Josh is how much he got paid to play Thanos in The Avengers superhero movies because the role made him very famous. It is noteworthy that The Avengers movie series has raked in billions of dollars over the years and the actors are expected to have been well paid for their work.
According to reports, Josh Brolin received between $7 – 8 million for his work as Thanos. Other actors were paid a lot more for their roles with some receiving as much as $40 million. Josh was paid less because even though he appeared in all the movies, he only made cameo appearances in the first two.