John Travolta Net Worth: $170 Million. Travolta is an American actor, producer, singer and dancer. Travolta shot to fame in the mid-1970s thanks to a role in ABC sitcom "Welcome Back, Kotter". His career blossomed until the 1980's when he had more flops than hits, however, he made an amazing comeback with 1994 movie Pulp Fiction and went on to establish himself as one of Hollywood's leading men with an average of $20 million earned per role.
In recent times, he has been involved as a producer and actor in FX true crime anthology American Crime Story. Also a certified pilot with a number of aircraft, John Travolta has an estimated net worth of $170 million.
John Travolta Net Worth: How He Began
John Joseph Travolta was born on February 18, 1954, in Englewood, New Jersey. His mom, Helen Cecilia who was an actress, singer and producer passed on her talents to 5 of her 6 children including Travolta. At the age of 12, Travolta had joined a local actor's group and began appearing in dinner theater performances and musicals. He dropped out of Dwight Morrow High School at the age of 17 and relocated to Manhattan in order to actively pursue a career in acting. In New York, Travolta made his debut in an off-Broadway production of Rain (1972) and was also cast in the Broadway musical "Grease".
John Travolta Net Worth: Career Break
Subsequently, Travolta moved to California to improve his chances of success in Hollywood. In LA, he made his first TV debut in the Season 2, Episode 2 of "Emergency!". After a few other minor TV roles, Travolta was propelled to stardom with the main role of Vincent "Vinnie" Barbarino in ABC sitcom "Welcome Back, Kotter", a role he played until its final season in 1979.
Travolta's TV success paved the way for better film roles. Throughout the remaining part of the 1970's, Travolta established himself as an international star with two widely acclaimed and global commercial hits; "Saturday Night Fever" (1977) and "Grease" (1978). For the former, he received an Oscar nod for Best Actor but lost to Richard Dreyfuss. Grease grossed about $400 million against a budget of $6 million to become the highest grossing live-action movie musical of all time. However, it was later surpassed by Mery Streep's 2008 musical film Mamma Mia! which grossed over $609 million.
Travolta who is also blessed with amazing vocals recorded most of the soundtracks used in these two movies. He had launched a music career in 1974 and in 1976 released a hit single entitled "Let Her In" which peaked at #10 on the US Billboard Hot 100.
John Travolta Net Worth: 80s Drought, Comeback With Pulp Fiction
Unfortunately, Travolta's box-office reign didn't last so long as he experienced more flops than hits throughout the 1980's. The drought seemed to have ended with the release of 1989 romantic comedy "Look Who's Talking" which grossed almost $300 million from a $7.5 million budget. However, his next outing "The Experts" continued to add to his flops.
Just when critics began to write him off, he made an overwhelming comeback with the lead role of Vincent Vega in 1994 black comedy film "Pulp Fiction" which grossed about $214 million from a production budget of $8.5 million.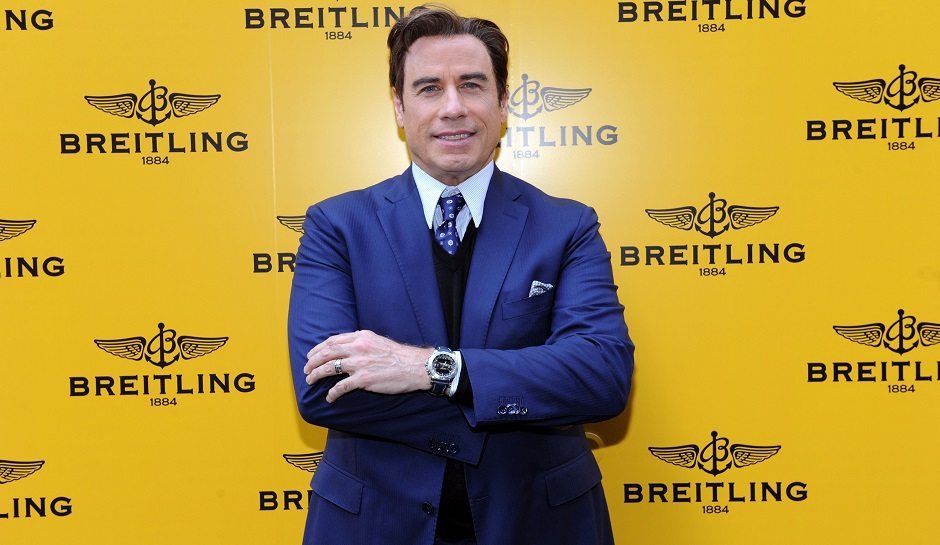 For his next movie "Get Shorty" he received $6 million. He earned $12 million from Michael (1996) for which he played the titular role, $8 million from Phenomenon (1996), and $7 million from Broken Arrow (1996). Travolta's paycheck per role received quite the leap with 1997 science fiction "Face/Off" alongside Nicolas Cage. It grossed about $246 million against $80 million with Travolta receiving $20 million.
Here's How Much John Travolta Earned From His Subsequent Roles
A Civil Action (1998) – $20 million
Primary Color (1998) – $17 million
The General's Daughter (1999) – $20 million
Lucky Numbers (2000) – $20 million
Battlefield Earth (2000) – $10 million
Swordfish (2001) – $20 million
Basic (2003) – $15 million
Ladder 49 (2004) – $20 million
Be Cool (2005) – $20 million
Travolta earned $14 million including $3 million prerequisite for his gender-bending role of Edna Turnblad in 2007 musical romcom Hairspray. He voiced the titular character in the 2008 animated film Bolt which made over half of its total production budget.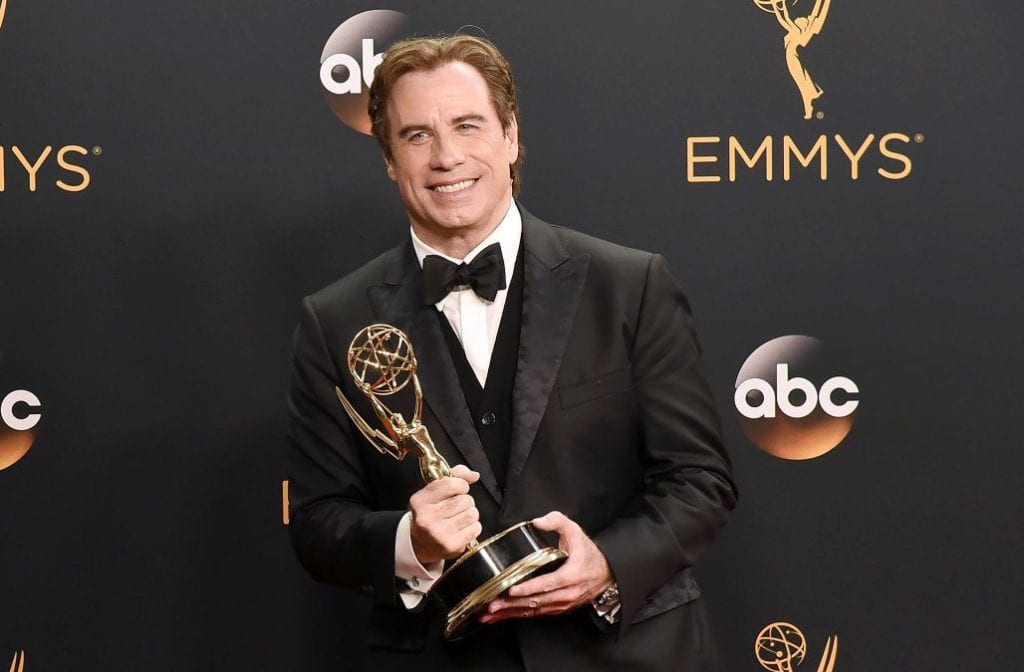 In 2016, Travolta returned to TV as a producer and actor in the spin off of American Horror Story, American Crime Story. The first season entitled The People v. O. J. Simpson was critically raved, winning 9 out of 22 Primetime Emmy Award nominations.
John Travolta joined the infamous Church of Scientology during the early stages of his acting career in 1975 and has since remained an active member. A certified pilot, Travolta owns a $5 million estate in the Jumbolair subdivision in Ocala, Florida which comes with two private runways and a 16-car garage. He is married to actress Kelly Preston who is worth $20 million. The couple lost their only child Jett Travolta to seizures in 2009. Later the same year they welcomed another son, named Benjamin.
See Also: Tom Cruise Net Worth