John Travolta wears various hats as actor, producer, singer, and dancer. He rose to stardom in the mid-1970s thanks to a role in ABC sitcom "Welcome Back, Kotter".
His career blossomed until the 1980's when he had more flops than hits. However, he made an amazing comeback with 1994 movie, "Pulp Fiction" and went on to establish himself as one of Hollywood's leading men with an average of $20 million earned per role.
In recent times, Travolta has been involved as a producer and actor in FX true crime anthology "American Crime Story". He's also a certified pilot with a number of aircraft.
John Travolta's Early Life and Career Beginnings
Born John Joseph Travolta, Travolta's parents, Helen Cecilia and Salvatore Travolta had him on February 18, 1954, in Englewood, New Jersey. His mom, Helen, an Irish American, was an actress, singer and producer who passed on her talents to 5 of her 6 children including Travolta.
His father, a second-generation Italian American, banked as a semi-professional football player and later, a tire salesman and partner in a tire manufacturing company.
At the age of 12, Travolta had joined a local actor's group and began appearing in dinner theatre performances and musicals. He dropped out of Dwight Morrow High School at the age of 17 and relocated to Manhattan in order to actively pursue a career in acting. In New York, Travolta made his debut in an off-Broadway production of "Rain" (1972) and was also cast in the Broadway musical "Grease".
His Career Break
Subsequently, Travolta moved to California to improve his chances of success in Hollywood. In Los Angeles, he made his first TV debut in the Season 2, Episode 2 of "Emergency!". After a few other minor TV roles, Travolta was propelled to stardom with the main role of Vincent "Vinnie" Barbarino in ABC sitcom "Welcome Back, Kotter", a role he played until its final season in 1979.
Travolta's TV success paved the way for better film roles. Throughout the remaining part of the 1970's, Travolta established himself as an international star with two widely acclaimed and global commercial hits; "Saturday Night Fever" (1977) and "Grease" (1978).
For the former, he received an Oscar nod for Best Actor but lost to Richard Dreyfuss. Grease grossed about $400 million against a budget of $6 million to become the highest-grossing live-action movie musical of all time. However, it was later surpassed by Mery Streep's 2008 musical film "Mamma Mia!" which grossed over $609 million.
Travolta who is also blessed with amazing vocals recorded most of the soundtracks used in these two movies. He had launched a music career in 1974 and in 1976 released a hit single entitled "Let Her In" which peaked at #10 on the US Billboard Hot 100.
80's Drought and His Comeback With Pulp Fiction
Unfortunately, Travolta's box-office reign didn't last so long as he experienced more flops than hits throughout the 1980s. The drought seemed to have ended with the release of 1989 romantic comedy "Look Who's Talking" which grossed almost $300 million from a $7.5 million budget. However, his next outing "The Experts" continued to add to his flops.
Just when critics began to write him off, he made an overwhelming comeback with the lead role of Vincent Vega in 1994 black comedy film, "Pulp Fiction" which grossed about $214 million from a production budget of $8.5 million.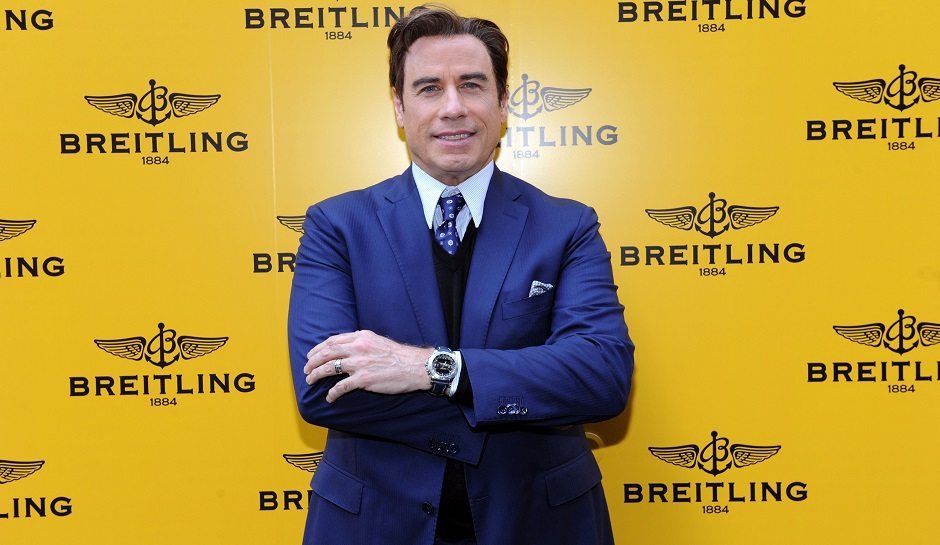 For his next movie "Get Shorty" he received $6 million. He earned $12 million from "Michael" (1996) for which he played the titular role, $8 million from "Phenomenon" (1996), and $7 million from "Broken Arrow' (1996). Travolta's paycheck per role received quite the leap with 1997 science fiction "Face/Off" alongside Nicolas Cage. It grossed about $246 million against $80 million with Travolta receiving $20 million.
Travolta's Earnings From Subsequent Roles
A Civil Action (1998) – $20 million
Primary Color (1998) – $17 million
The General's Daughter (1999) – $20 million
Lucky Numbers (2000) – $20 million
Battlefield Earth (2000) – $10 million
Swordfish (2001) – $20 million
Basic (2003) – $15 million
Ladder 49 (2004) – $20 million
Be Cool (2005) – $20 million
Travolta earned $14 million including $3 million prerequisites for his gender-bending role of Edna Turnblad in 2007 musical rom-com, "Hairspray". He voiced the titular character in the 2008 animated film "Bolt" which made over half of its total production budget.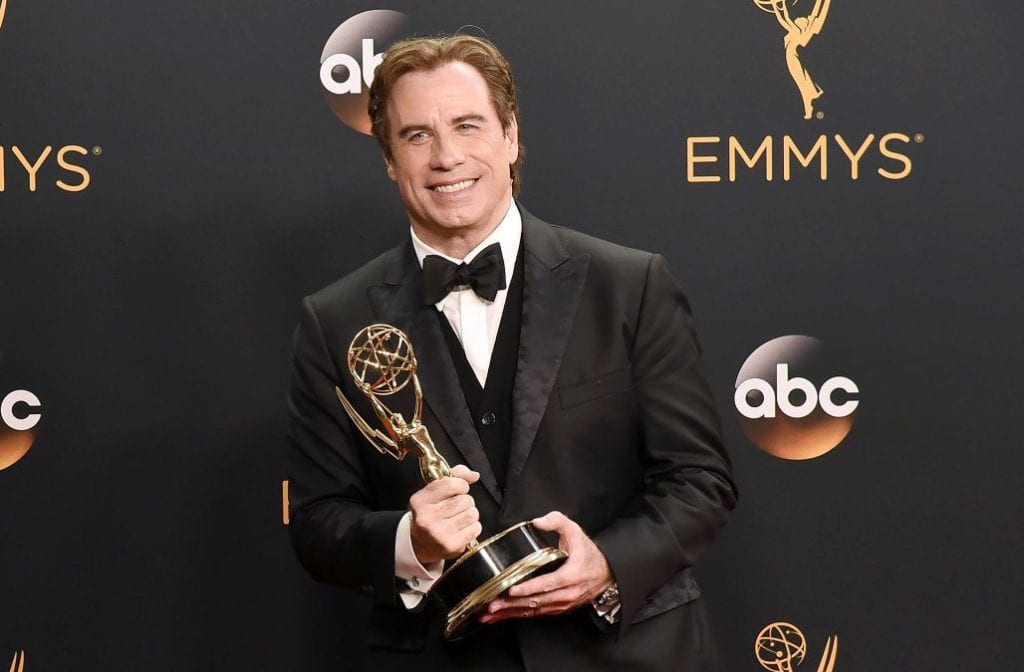 In 2016, Travolta returned to the TV as a producer and actor in the spin-off of American Horror Story, American Crime Story. The first season entitled "The People v. O. J. Simpson" was critically raved, winning 9 out of 22 Primetime Emmy Award nominations.
John Travolta joined the infamous Church of Scientology during the early stages of his acting career in 1975 and has since remained an active member.
John Travolta's House, Air Craft and Earnings
The actor owns a $5 million estate in the Jumbolair subdivision in Ocala, Florida which comes with two private runways and a 16-car garage.
A certified pilot, Travolta has a private pilot and fr aircraft. Recently, he donated his ex-Qantas Boeing 707-138 to the Historical Aircraft Restoration Society (HARS) in Australia. He christened his 707 "Jett Clipper Ella," in honour of his children.
As one of the highest-earning superstars in the entertainment industry, a major bulk of John Travolta's net worth stems from the neat earnings he made from his film career. His net worth as of 2017, stands at $170 million.
Is John Travolta Married With Children?
Englewood-born actor, Travolta was a happy husband to Honolulu-born Kelly Preston and a father to two lovely children.
Before meeting John in 1987, Preston had a brief relationship with Kevin Gage, Charlie Sheen and George Clooney. Gage and Preston got married in 1985 but their love boat hit the iceberg in 1987 when both called it quits.
Travolta met his wife, Kelly while filming "The Experts". The perfect lovebirds tied the knot after three years of blissful friendship. Their wedding took place on September 5, 1991, at the Hotel de Crillon.
Because the couple was joined together in marriage by a French Scientology minister, the ceremony was not considered to be legal. This necessitated a second ceremony, which eventually took place in Daytona Beach, Florida on September 12, 1991.
Born Kelly Kamalelehua Smith, Travolta's wife was an accomplished actress who also spends time on the runway. An elegant American model famed for appearing on films like "The Cat in the Hat", "Old Dogs" and "Broken Bridges", Preston studied drama and theatre at the University of Southern California.
After battling with cancer for two years, Kelly Preston, the actress and wife of John Travolta, died on 12 July 2020 aged 57. Travolta posted on Instagram: "My beautiful wife Kelly has lost her two-year battle with breast cancer. She fought a courageous fight with the love and support of so many."
The couple had been married for nearly 29 years.
Kelly and Travolta have two lovely kids together. These kids were born shortly after the couple lost their first son, Jett Travolta, in 2009. 16-year-old Jett (born on April 13, 1992) was found unconscious by the family's male nanny and was subsequently declared dead at the Rand Memorial Hospital, in Freeport, Bahamas.
Read Also: Highest-Paid Actors in the World and their Earnings
The teen, who had a history of seizures, died after hitting his head in a bathtub while he was on a Christmas vacation with his family at their home at the Old Bahama Bay Hotel on Grand Bahama Island.
When Jett was just two years old, he was diagnosed with Kawasaki disease, a condition that causes the inflammation of the arteries in children. He also had asthma and autism, which greatly affected his development. Following his son's death, Travolta and his beautiful wife were thrown off balance. But after some therapeutic sessions, the couple rebounded and came out stronger.
In memory of his son, Travolta founded the Jett Travolta Foundation, a non-profit organization to help children with special needs. Now Kelly and Travolta are happily living with their two other children – Ella Bleu Travolta (born 2000) and Benjamin Travolta (born 2010).
Ella, who shares a special bond with her famous parents, has already taken after her father's footsteps in acting. The A-list actor's adorable daughter co-starred with both of her parents in "Old Dogs" in which she took the role of Emily. His younger brother is just seven and could take to acting in the near future like other members of his family.
Fact Check: Is John Travolta Gay or Dead?
In his 63 years on earth, John Travolta has not only had a fair share of life's emotional troubles. He has also been in the spotlight for the age-long speculation about his private life.
Being a celebrity comes with so many things that could throw one off if one is not able to keep up. But Travolta appears to have measured up to some of these things. First, when his son died, many thought he wouldn't cope with the tragedy but he came out stronger.
Homosexuality claims against the actor have been on and off the media. Recently, in an interview, he downplayed the claims (like he has severally done in previous years). A super fit Travolta insinuated that his detractors are after his money and are out there to defame him.
Travolta's male nanny, Jeff Kathrein, who allegedly found Jett's Travolta's body in 2009, has been rumoured to be the actor's gay lover. But the actor keeps denying this claim.
Sometime in 2012, a cruise ship staff sued Travolta for allegedly stripping off his robe and then pushing him. The suit was, however, dropped.
Doug Gotterba, a California pilot, also claims that he had a six-year relationship with the actor, who he claimed he first met in 1981. Gotterba alleged that he and Travolta even embarked on a romantic trip to Amsterdam, Hawaii, and Kenya. Their relationship, as Doug claims, ended in 1992 after John married Kelly. The actor is yet to confirm if these claims are true, he still insists he's not gay.
Well, Travolta's film career may not have been blooming as before but that doesn't mean he's no more. Despite claims that he's dead, recent reports indicated that he's still very much alive and kicking. He is only a victim of fake celebrity death report.
However, as mentioned earlier, his wife who is an actress died on 12 July 2020 after losing her battle with breast cancer. She was 57 years old