Charlie Sheen is an American actor who has spent his entire life surrounded by entertainers. He is quite famous for his role in Two and a Half Men which earned him the title of the highest-paid TV actor in 2010. Considering how much time he has spent in Hollywood, it is not surprising that the multi-award-winning actor has a life that is completely not devoid of drama.
He has courted many controversies over the past years as his personal life has made headlines on numerous occasions, ranging from reports of drug and alcohol abuse, as well as marital problems and his tale with HIV.
What Makes Charlie Sheen Special?
Charlie Sheen's career in film and TV spans over 30 years. He has taken up roles in Young Guns, Hot Shots!, Money Talks, The Three Musketeers, Men at Work, Being John Malkovich, The Big Bang Theory, Pauly Shore is Dead, Major League, Scary Movie 3 and its sequel, Scary Movie 4.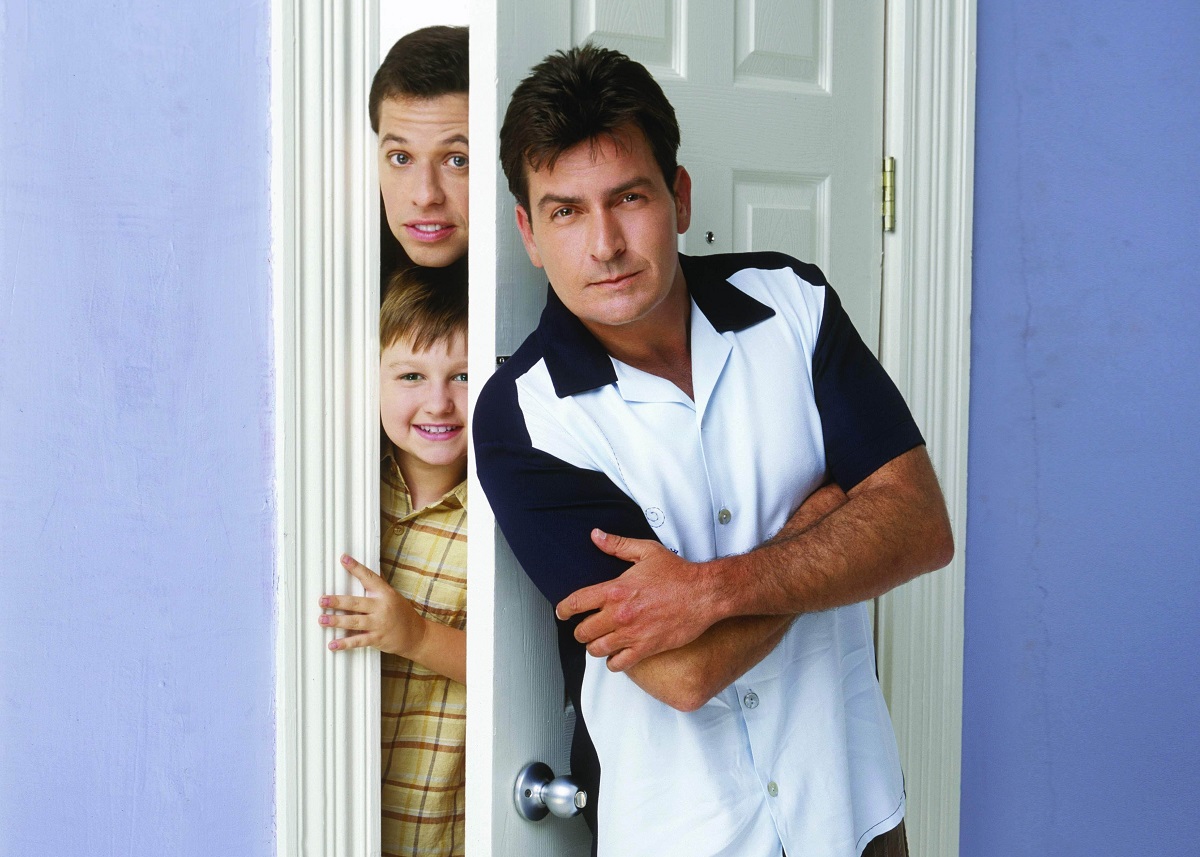 He also replaced Michael J. Fox in the last 2 seasons of Spin City. This role won him a Golden Globe Award. He starred in Two and a Half Men between 2003 and 2011, winning a Golden Icon Award and an ALMA Award afterwards. His earnings of $1.25 million per episode meant he was the highest-paid actor at the time.
Sheen made $125 million in a buyout of his contract with Warner Brothers. He received an immediate payment of $25 million while the remaining $100 million came over a period of 5 years. This was, however, to be greatly determined by the future syndication performance of the show. He then began to star on FX's Anger Management. In 2012, it became the new comedy with the highest ratings, with the first 10 episodes averaging 4.5 million viewers. Charlie was to make $100 million if he featured in 90 more episodes.
He negotiated a contract that paid $700,000 per episode and gave him an additional 20% of the syndication profits. There was an agreement that – should the show fail, FX would cancel it leaving Charlie jobless. However, should it perform well, then FX will have to order the 90 episodes. The show was successful, and Charlie made his $100 million in 2 years, or even more when you consider syndication profits. In 2015, he appeared in The Goldbergs and reprised his role in Ferris Bueller's Day Off. Later in 2017, Sheen featured in Mad Families, 9/11, and Typical Rick, which is his last onscreen appearance to date.
The TV Star Was Once Addicted To Drugs and Alcohol, and That Was The Beginning of His Problem
Carlos Irwin Estevez has experienced his share of personal problems, ranging from alcohol and drug abuse, marital problems, and even allegations of domestic violence. He allegedly shot his then-fiancée, Kelly Preston in the arm as far back as 1990. Charlie Sheen who has gained notoriety for partying with drugs and women first suffered a stroke in May 1998 after an overdose of cocaine.
Thanks to the paramedics who gave him emergency life-saving treatment at his home after answering the call from Sheen's friend, the actor wouldn't have survived it. He was subsequently forced by his father, Martin Sheen to enter rehab, which he briefly did for a few hours before fleeing from the clinic. Eventually, he was forced back to the clinic by the Sheriffs. Afterwards, the Platoon actor had his probation for a previous drug offence extended for an additional year and was ordered to check into a rehabilitation centre once again in August 1998.
Soon afterwards, Charlie Sheen continued with his dirty lifestyle, having been addicted to drugs and alcohol. He was handed a 30-day stay in a drug and alcohol rehabilitation centre, as well as 36 hours of anger management counselling and three months probation in August 2010, after domestically assaulting his third wife, Mueller.
In the same year, 2010, Sheen graced the news headlines once more for his bizarre behaviour. He was said to have caused a $7,000 worth of damage at the New York City's Plaza Hotel where he lodged during the time of the incident, as he was intoxicated with drinks and drugs. Reportedly, he has been sober for more than one year now.
His Reckless Lifestyle Led To His Health Problems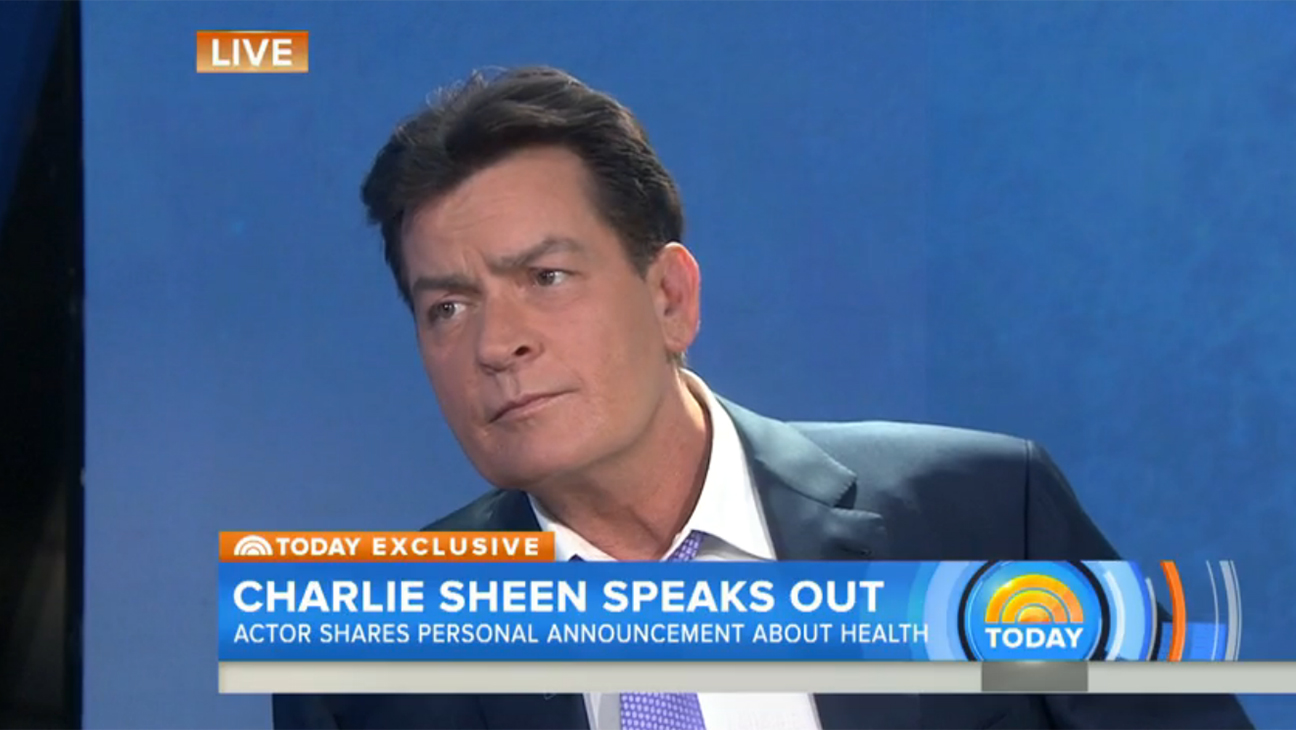 In November 2015, Charlie Sheen revealed in a TV interview on NBC's Today Show that he is HIV positive and has been living with it for the past four years. At first, he thought it was a brain tumour as he had a series of crushing headaches. But after being diagnosed with the retrovirus, Charlie Sheen has been on anti-retroviral medications and his doctor has stated that the actor also has a low viral load.
The Three Musketeers star had lived recklessly in the past and admitted during the interview that he has slept with more than 5,000 women who were mostly prostitutes, porn stars, strippers and groupies since 2011 when he found out about his HIV status. He also cited that it's impossible he had infected those women with the virus, as he always makes known of his status to them before engaging in sexual activity with them.
The Truths About His Failed Marriages
Charlie Sheen has been married and divorced three times. Considering his randy lifestyle, this doesn't come as a surprise but how exactly did his marriages come to an end?
Sheen's First Marriage Packed Up After One Year
The story of Charlie Sheen is only half told without his relationship escapades. Unlike his father who has maintained only one wife for close to 60 years, the younger sheen has been divorced three times already. Before his first marriage, Sheen had a daughter, Cassandra Estevez, with Paula Profit who was his girlfriend in his high school days. Cassandra was born in 1984.
In 1995, Charlie Sheen entered into matrimony for the first time with the model, Donna Peele after dating for a few months. By 1996, they were ready to move on without each other. The marriage eventually crashed without producing any child.
His Second Marriage Ended in a Nasty Divorce
In the year 2000, the Two and a Half Men Star came in contact with Bond Girl Denise Richards on the set of Good Advice. The next year, Richards scored a role in Spin City which also featured Charlie Sheen and after the encounter, the two began dating. On December 26th 2001, Sheen proposed to the beautiful actress and they eventually walked down the aisle on June 15th, 2002.
Soon after the wedding, the couple worked together on Two and a Half Men and then welcomed their first daughter Sam Sheen in March 2004. While Richards was pregnant with their second daughter in 2005, the relationship between the pair became toxic, such that the actress filed for a divorce. They later reconciled in the same year, after the birth of their second child, Lora Rose Sheen but, finally went their separate ways in the year 2006, when Denise Richards filed for a divorce again.
She cited that she was verbally and physically abused by Sheen who also threatened to murder her. After going through an intense custody battle, with Richards obtaining a restraining order against the accomplished actor, she eventually won full custody of their kids. Charlie Sheen then agreed to pay child support of $55,000 which he later reduced to $10,000 in 2016.
In the same year 2016, Charlie Sheen's ex-wife, Denise Richards filed a suit against him for kicking them out of the mansion he purchased for her and the kids in his gated community and equally raiding a $7 million trust that was designated to their daughters. The former couple has tried to maintain a civil relationship in recent years as Richards invited Sheen to her wedding to Aaron Phypers in 2018.
The Actor Was Arrested For Domestic Assault On His Third Wife
Charlie Sheen entered his third and final marriage in 2008 with actress, Brooke Mueller. They welcomed twin sons named Bob and Max Sheen in the next year before the marriage crashed in December of the same year, 2009, after an alcohol-fueled argument ensued between the former couple on Christmas day. During the altercation, Sheen held a knife to Mueller's throat and threatened to kill her.
He was subsequently apprehended by police on a suspicion of second-degree assault, menacing and criminal mischief in a domestic violence dispute with Brooke Mueller. After pleading guilty to the charges, Sheen was sentenced to three months probation, 30 days in rehab and 36 hours of domestic violence counselling.
Later in November 2010, the movie star filed for divorce in Los Angeles Superior Court and having signed a prenup with his third wife, she only ended up with less than $2 million as her alimony. She additionally received child support of $55,000 which was also reduced to $10,000 in 2016.
He Has Been Accused of Sexually Abusing Corey Hiam
One question that people keep asking is whether Charlie Sheen is gay or straight. While it is hard for one to really answer, the man has been accused of being addicted to gay teen pornography, as his ex-wife, Denise Richards made the revelation on Real Housewives of Beverly Hills reality show. More so, he has been accused of raping Corey Haim in 1986 when the later was only 13. Sheen strongly denied both claims.
Although Sheen previously denied the alleged sexual assault against Hiam on the set of Lucas, actor Corey Feldman repeated the claim in his documentary, (My) Truth: The Rape of Two Coreys released in March 2020. Charlie Sheen has once again denied the claim through his publicist.